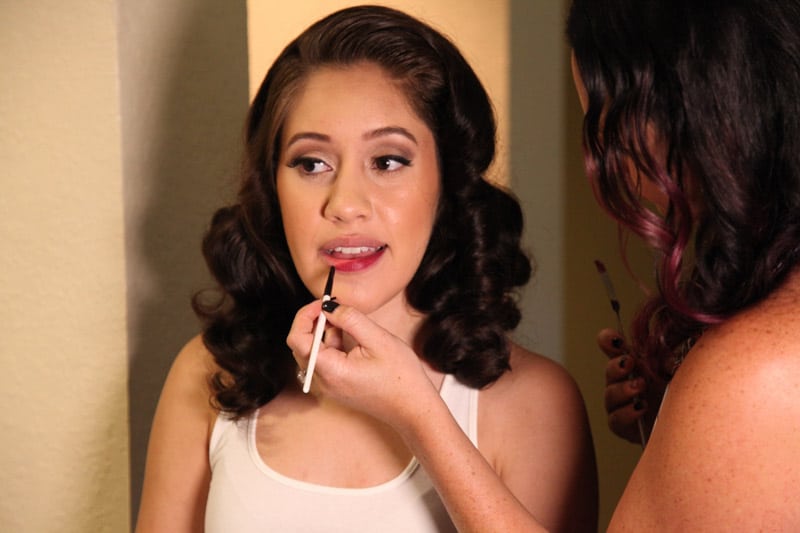 What inspired you to be a hair and makeup artist?
I grew up dancing and working in a salon when I was younger and knew I always wanted to be involved in the arts or beauty industry.
How long have you been doing hair and makeup?
The company has been around for nine years.
Do you have any tips for brides on preparing their hair and skin for their wedding day?
Clean dry hair, clean face. Do not change your beauty routine at least 30 days prior to the wedding.
Which products do you use?
We use a variety of professional products to suit every clients special needs.
Do you travel?
We will travel to anywhere our clients need us to be.