Featured Venue: The Banyan Estate
Situated on 3 beautiful acres, The Banyan Estate is a unique historical wedding venue that works well for all styles of weddings. We asked owners, Joanne and Tom Murdoch, to give us a little insight into their beautiful wedding venue!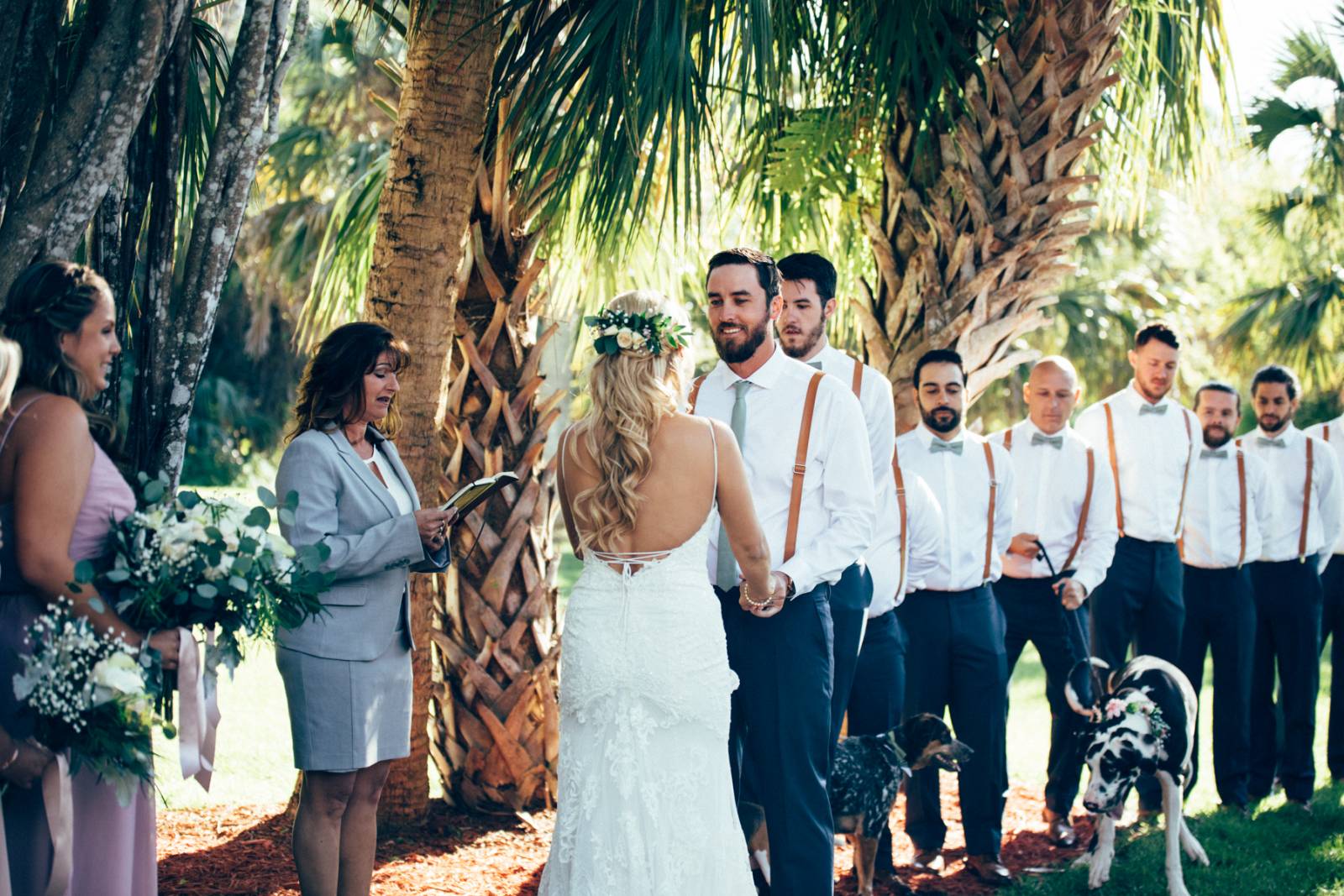 Photo: Justin Creditable Photography
What makes your venue unique?
The Banyan Estate is a beautiful, historic 1927 Building situated on over three acres of manicured lawn and surrounded by 100's of acres of conservation land. The Banyan Estate has an authentic "Old Florida" landscape that offers privacy and serenity. The building and grounds have recently been renovated to capture the feel of the past with the sensibility of the present. Elegant, but with an informality to its spaces, the property is light and inviting with original windows and french doors throughout. Vintage chandeliers, large full length mirrors, flowing drapery, decorations and wood floors complete this authentic backdrop for your wedding. The eclectic spaces are artfully blended together to give you the feel of a large estate inviting you and your guests to enjoy and celebrate your new life together. Never flashy but soft and romantic.
What style works best with your location?
Any style works! From Vintage to boho and whimsical to elegant, The Banyan is adaptable and complements our couple's vision. Light and bright throughout with abundant windows and doors leading out to the porch and terrace and the 3 acres of property. You and your photographers will capture many memorable moments and settings.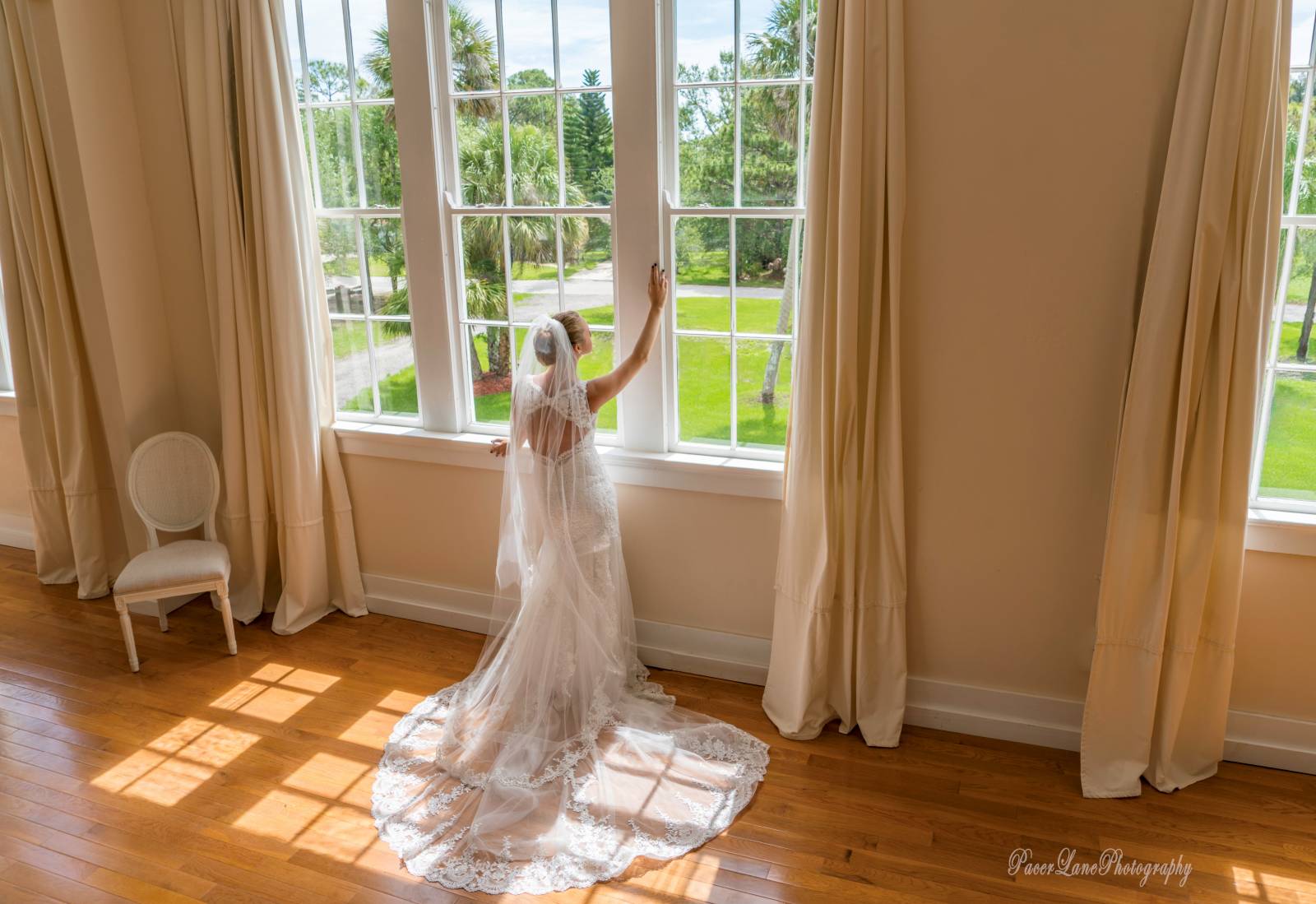 Photo: Pacer Lane Photography
How many guests can your venue hold?
We can hold 25-175 seated with a dance floor, and well over 200 people for cocktails or outside functions.
What are your catering requirements?
We have a preferred list of caterers or couples may select an outside caterer with a Kitchen fee upcharge. Full bar service is available or Couples may supply there own alcohol using a Bartender service arranged by the Banyan Estate.
What packages do you offer?
The Banyan Estate basic package provides our couples with exclusive day use of the property as well as tables and chairs for up to 150 people, on-site facility manager, set-up / tear-down, custom layout for the wedding, parking and attendants, chalkboard signage, clean-up after the event, golf cart service for elder and disabled guests, and use of the available decorative items and furniture.
Our inclusive packages have options for food (with linens, stemware, flatware, plates, etc.) as well as bar services, and floral services for the wedding and reception.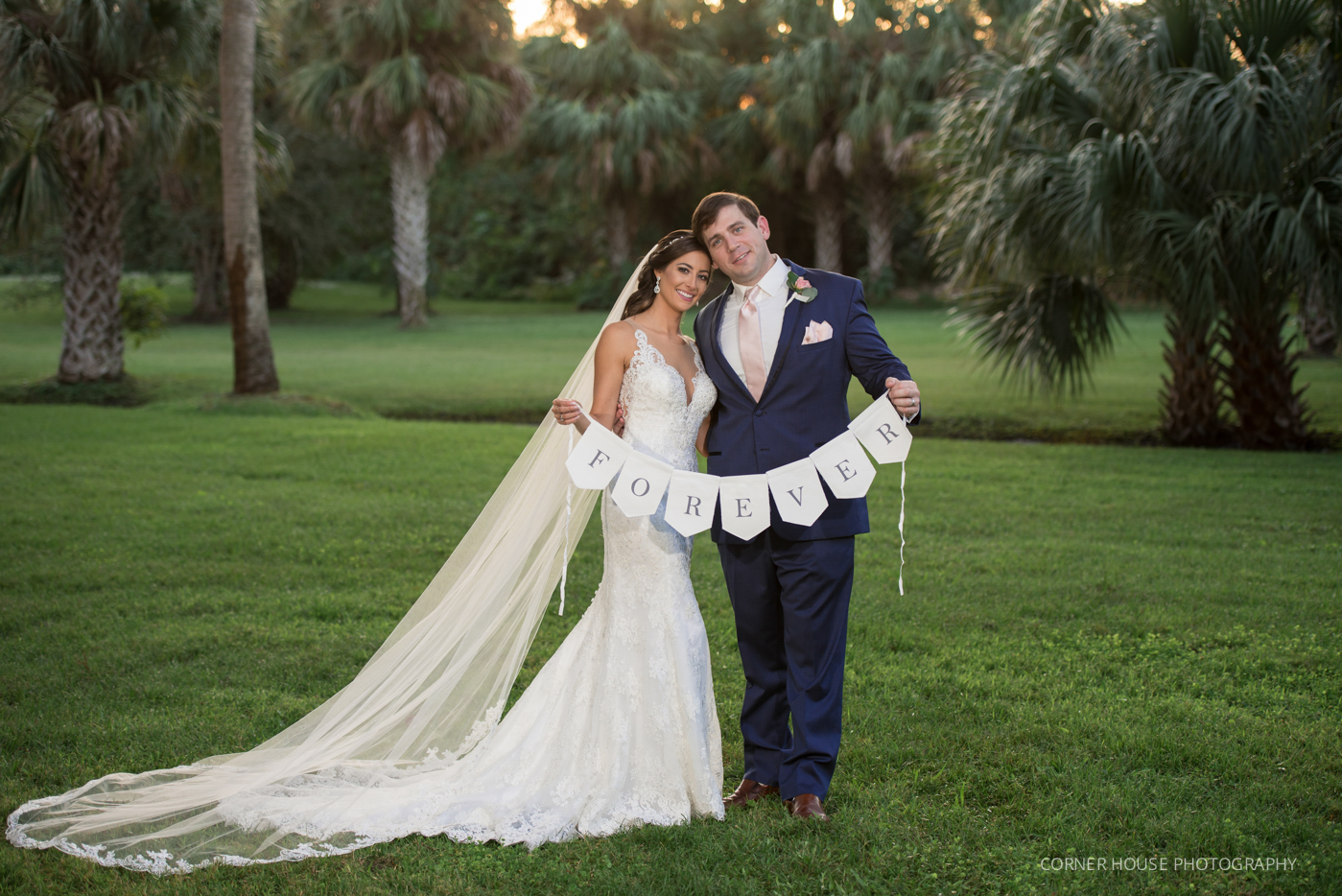 Photo: Corner House Photography
What advice would you give couples when deciding on their wedding venue?
Find a venue that you feel totally comfortable with. Also, one that loves working with your dreams, visions, and with your authentic emotions whether they are playful, unexpected or traditional!