Featured Venue: Harmony Gardens
Located in De Leon Springs, FL, just north of Orlando, Harmony Gardens is perfect for any outdoor wedding. We asked Morgan, the sales manager at the venue, to give us a little insight to this beautiful wedding venue.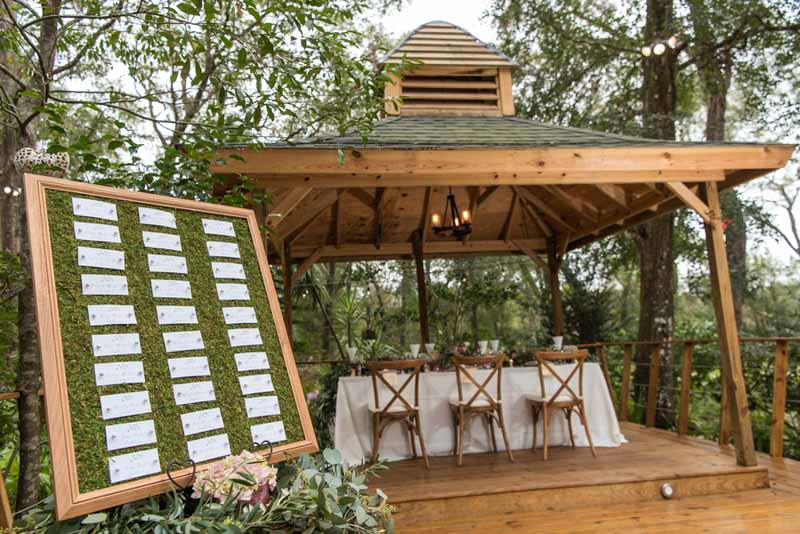 Photo: Sophia Art Photography
What makes your venue unique?
Harmony Gardens is the perfect destination for your dream wedding. Nestled in a hammock of beautiful oak trees, the seven acre woodland gardens boast a multitude of beautiful locations to capture a lifetime of picture perfect memories. In addition to the picturesque gardens, we have space for both ceremony and reception, including our large mosaic granite dance floor, customizable wedding pergola, and 2400 sq. ft. dining pavilion. As day turns to night Harmony Gardens is transformed into a fairytale kingdom. With its towering trees, artisan made torches lighting the winding pathways, twinkling lights and stars above, an evening filled with romance is sure to be had by all. Our large dining pavilion guarantees the gardens are usable rain or shine.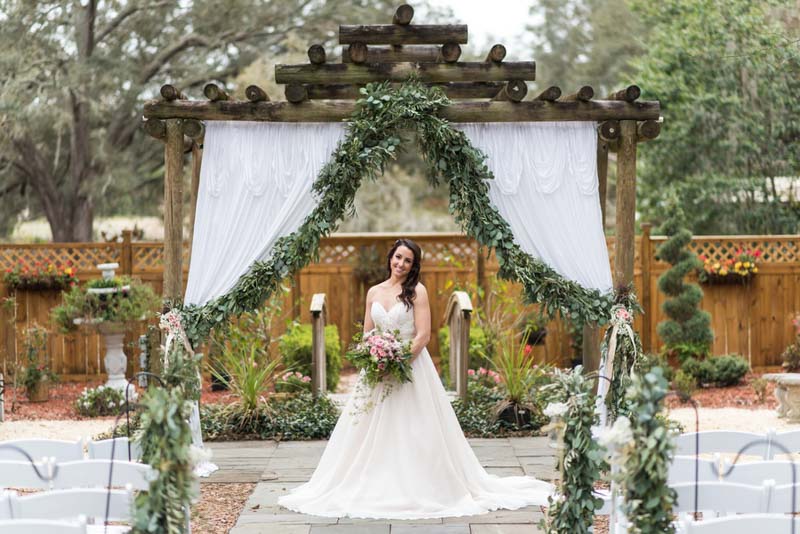 Photo: Sophia Art Photography
What style of wedding works best for your location?
*Romantic, Garden. Rustic Whimsical Outdoor Natural
Do you have location(s) for a ceremony?
Yes, ceremony and reception with a marble dance floor.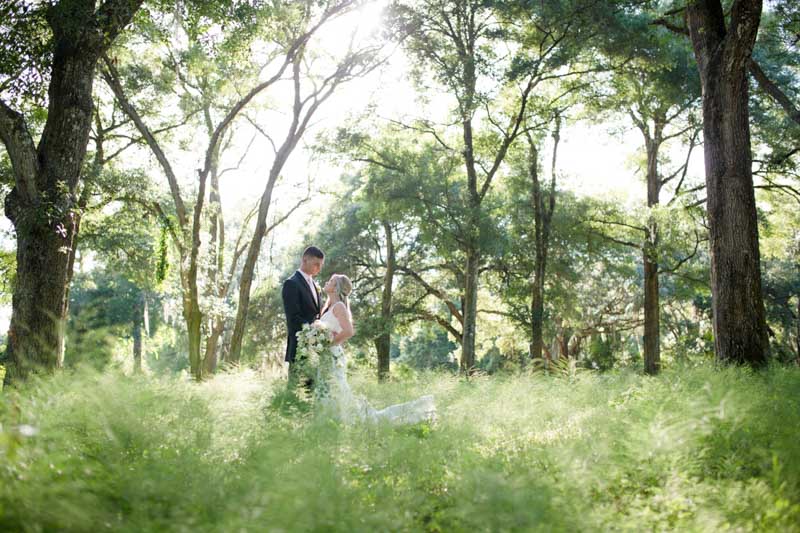 Photo: Casie Marie Photography
How many guests will your venue hold?
150 guests (anything above 150 is $20.00 per person, we can hold MAX 200)
What are your catering requirements?
We have a preferred caterer. However you may use an offsite caterer for a fee. Must be licensed and insured. Full service Catering.