Orlando Wedding Rentals: Dishie Rentals
With their one of a kind tabletop rentals, Orlando wedding rental company, Dishie Rentals, is sure to provide style to your reception tables. We asked the owner, Sheena Grosshans, to give us a little insight into her business.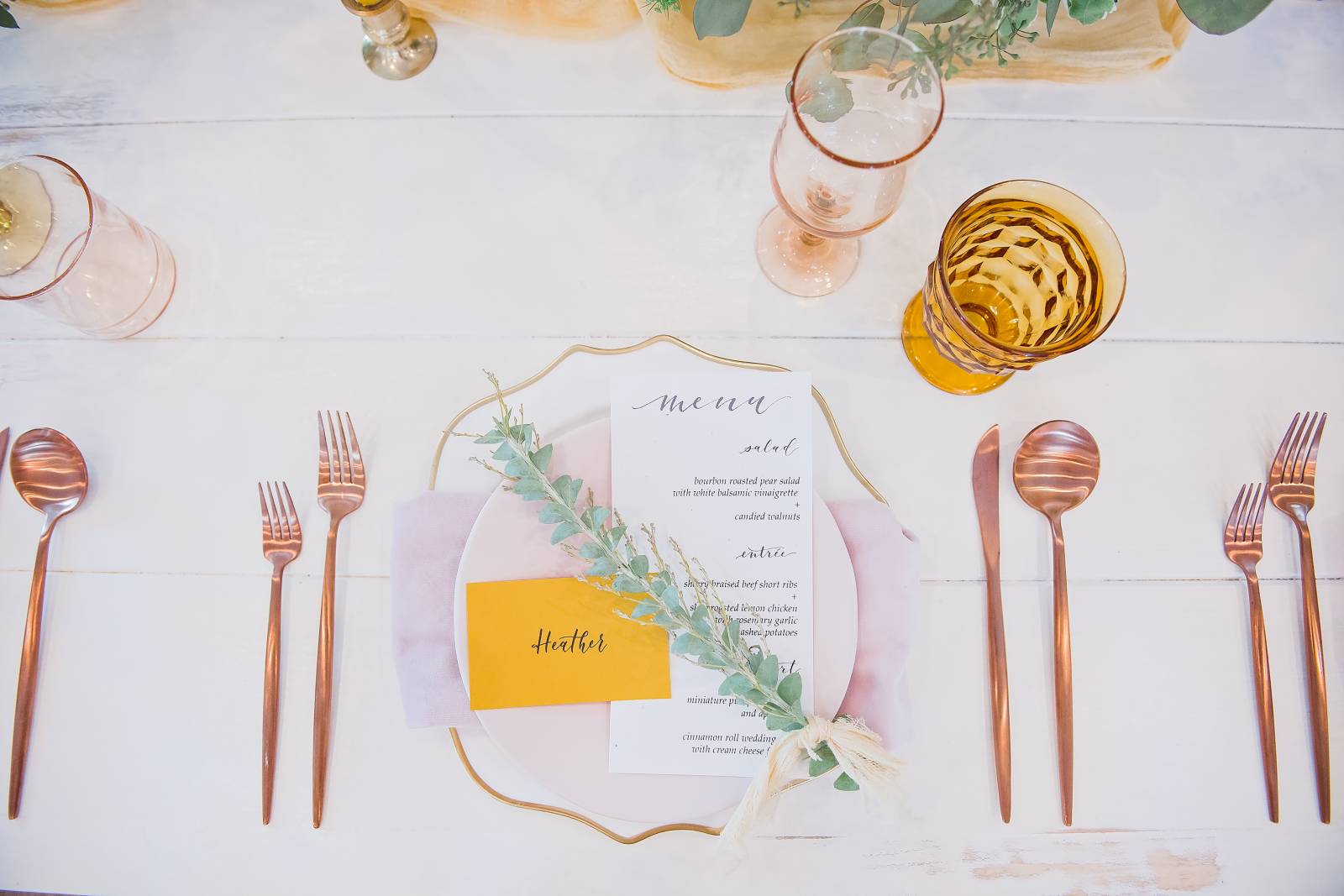 Photo: Jamie Reinhart Photography
How long have you been in business?
Dishie has been around since 2012, but I have had the honor of being Chief Dishwasher (ha!) since 2016.
What makes your company unique?
Our inventory is one of a kind, and so are our brides! We worked hard to tailor our services to each and everyone by creating individual design proposals for all our clients based on their dreams and themes for their special day! It's a lot of work, but we just can't do it any other way. By the time the wedding day comes, our deep understanding of our bride's wishes helps us work together with the bride's planning team to perfectly execute her vision!
What are some of your most popular items?
Our mismatched vintage colored glassware for sure, and it's easy to see why! I always encourage brides to think vertically when it comes to tablescape design - start with the highest point of your table (normally your florals) and work your way down when prioritizing your budget. These are the most visible aspects of the overall reception and makes the biggest impression! I always say, if you could only upgrade ONE piece of your tableware, let it be glassware!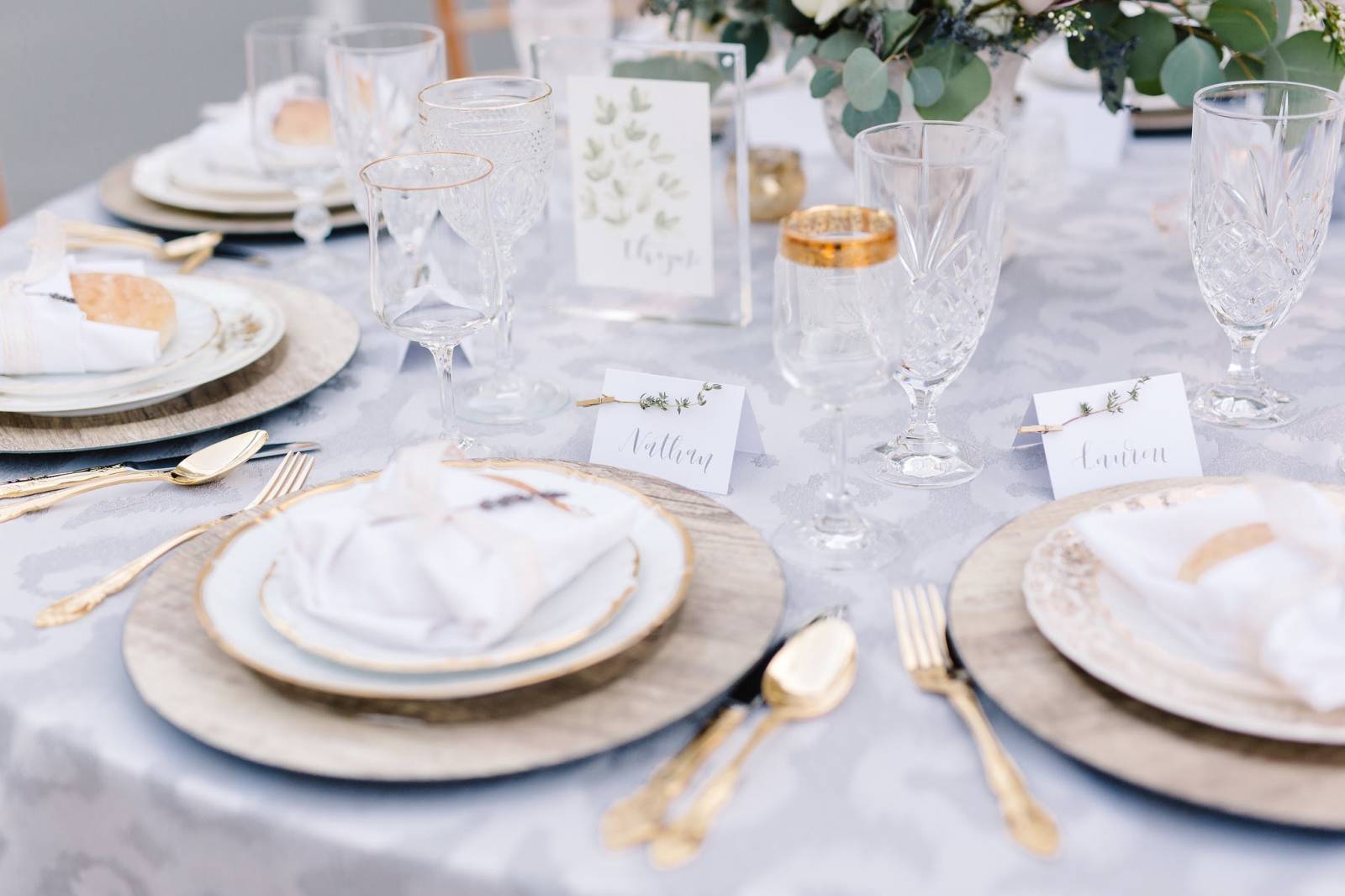 Photo: JP Pratt Photography
What do you love most about working with couples?
Here at Dishie, we are huge fans of marriage! We love working together with couples as they prepare for the wildest (and hardest) ride of their life. It is our joy to help them visually display gratitude towards the people nearest and dearest to them by designing beautiful table settings. We also love creating unique tables reflective of each couple's unique heart and character.
What wedding planning advice would you give couples?
Just remember that your wedding is only Day 1 of your lives together. Make sure that in your engagement you are also preparing for ALL the other days to come - financially, mentally, and physically. We're huge advocates of keeping healthy, staying out of debt and pre-marital counselling and encourage our couples to always keep their first things FIRST.