Cierra and Matt starting dating in high school, after meeting during homecoming week. Both were sports enthusiast, Cierra playing soccer and Matt played football. They even shared the same sports number, 22. Together for 6 strong years since, they're finally tying the knot in December! During their engagement session, they wandered around Tavares trying to find the sun and found so much more. The two of them had a blast laughing, hugging, and kissing among fields of flowers, abandoned buildings, and giant oak trees. The light filtered beautifully through plants and tree tops as Cierra and Matt explored a few of Tavares's many pretty locales. For their session, Matt looked comfortable and relaxed in an untucked button up, and Cierra shined in a flowy, knee-length white dress. Here's to plenty of fun and lots of love on their wedding day! Find out what the bride has to say about their story below.
Photos: Old Pine Pictorial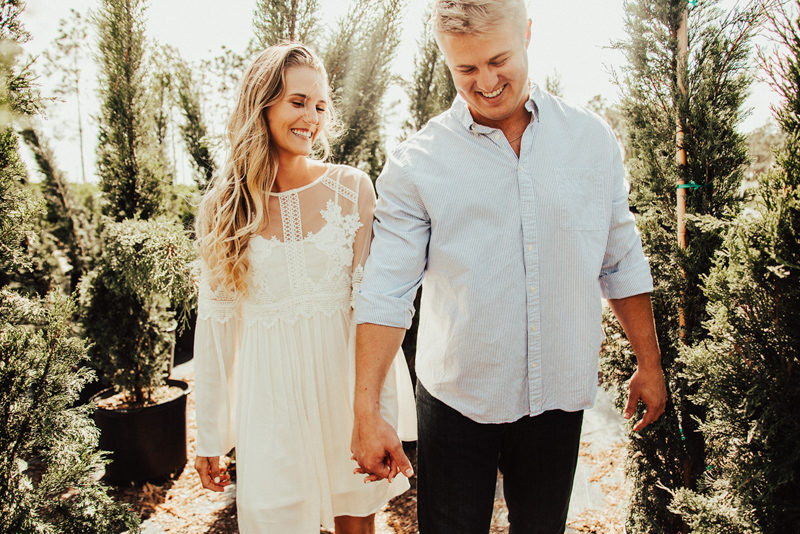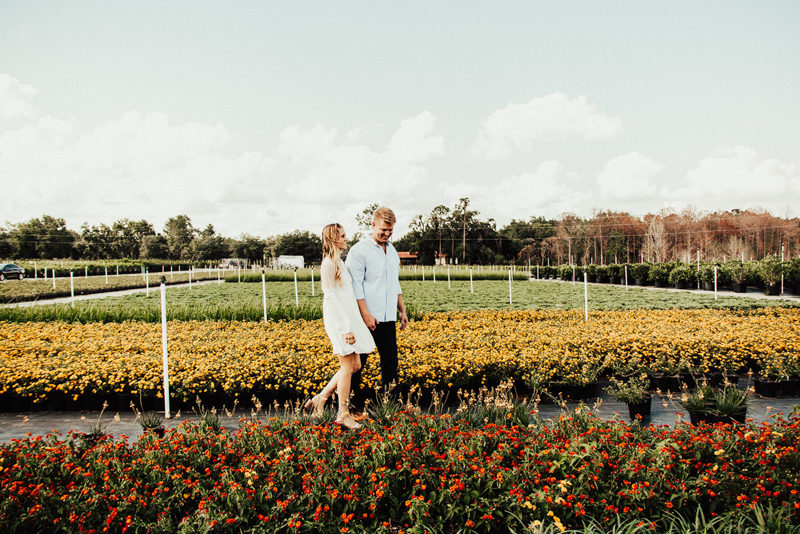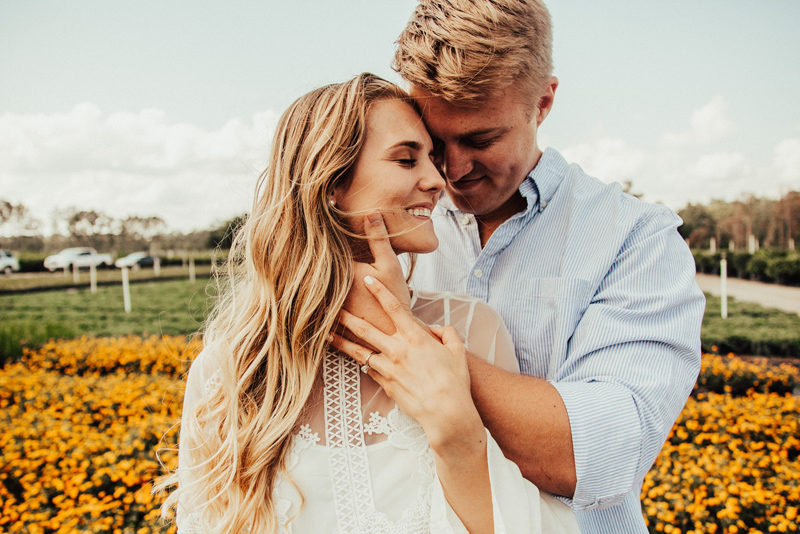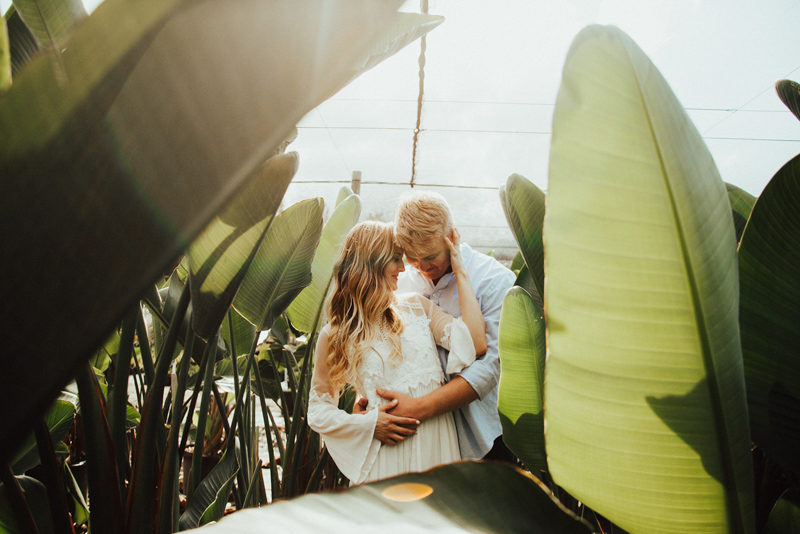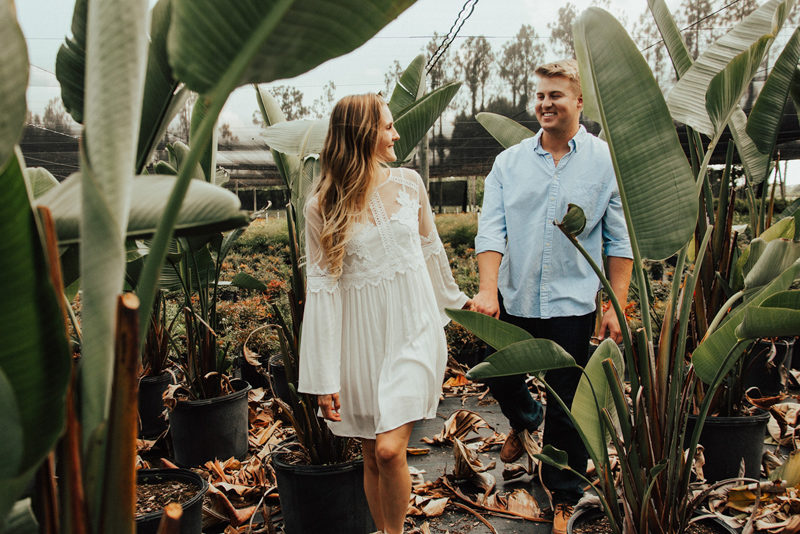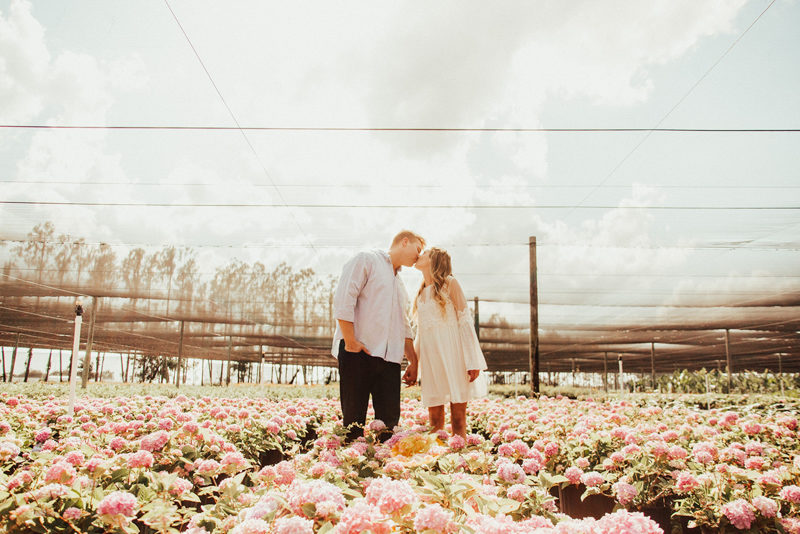 From Bride: How did you two meet and/or what was your proposal story? We met in high school, i met him in 2011 but it was homecoming week (2012) and he played on the football team & I played soccer. All of our lives we had the number 22 for sports so I wanted to make a shirt with our number on it. So after homecoming we kept talking and after a few weeks we started dating. It will be 6 years this November & we get married in December!! He proposed to me on the Ana Maria Island beach over on the west coast of FL. I didn't really know what was happening at first but he was being so weird all day. I just looked at the ring asked if it was for real & started crying. Then started crying ever harder after he told me it was his great grandmothers diamond.