Christmas Inspired Wedding at Highland Manor
Christmas time is here, and that means it's the perfect occasion to share this beautiful Christmas-themed Orlando wedding at the Highland Manor! Kurt and Katy met at a trivia night with friends and immediately hit it off. After their relationship grew, Kurt decided it was time to pop the question while they were away on an Alaskan cruise with Katy's family. They were at a dog sled camp in Skagway when Kurt got down on one knee, and Katy said yes!
Kurt and Katy wanted an elegant, natural look to their wedding day, and they chose whites and grays as their wedding colors. Katy's bridesmaids wore different shades of gray gowns with gray ribbons streaming from each of their bouquets. Katy herself wore something borrowed and something blue along with her wedding gown. Her wedding veil was her mother's, and she added some extra sparkle with a sapphire ring passed down for generations from her great grandmother.
Katy and Kurt, with the help of their families, made many of the decorations themselves! Katy and her mom decorated the cookies they used as guest favors, and Kurt's mom helped Katy make the place cards. Signs with quotes from Pride and Prejudice lined the ceremony aisle, which Katy made with the help of her dad! With the money they saved with their beautiful DIY decorations, Katy and Kurt were able to splurge on a great photographer and honeymoon. Check out a few of their photos below, and see what Katy had to say about the big day!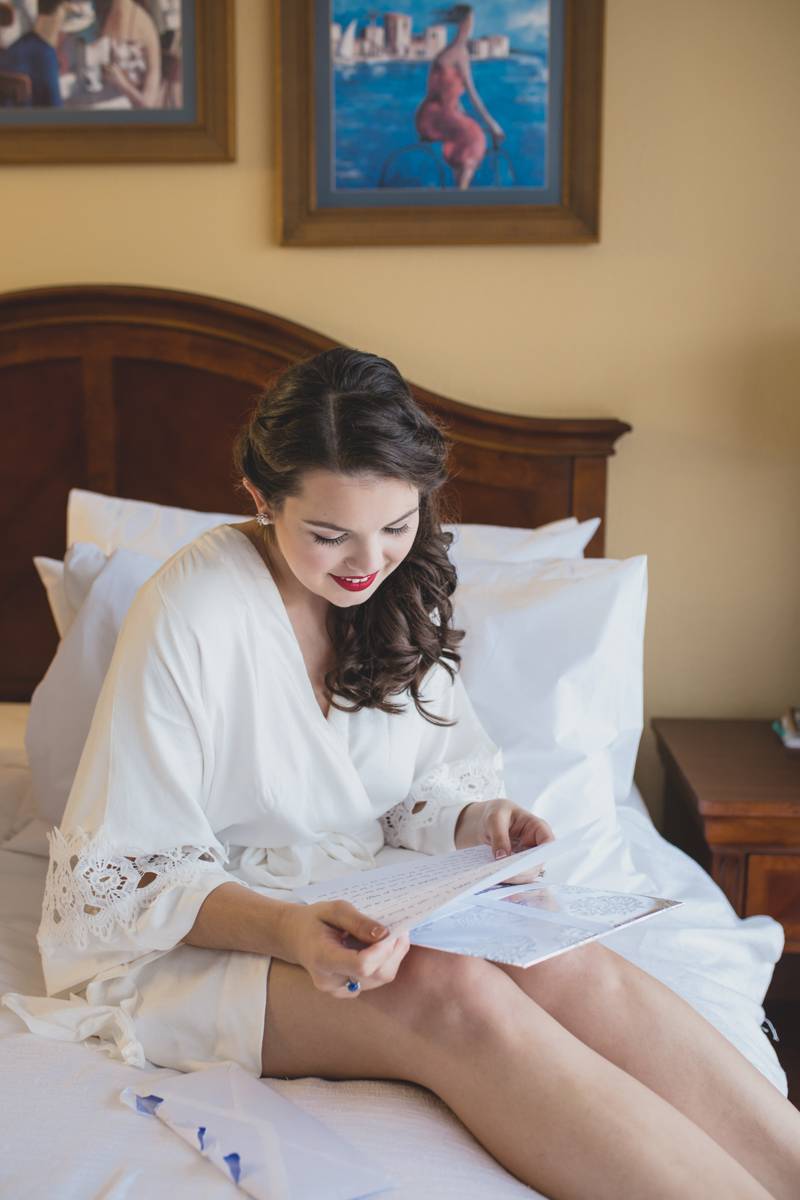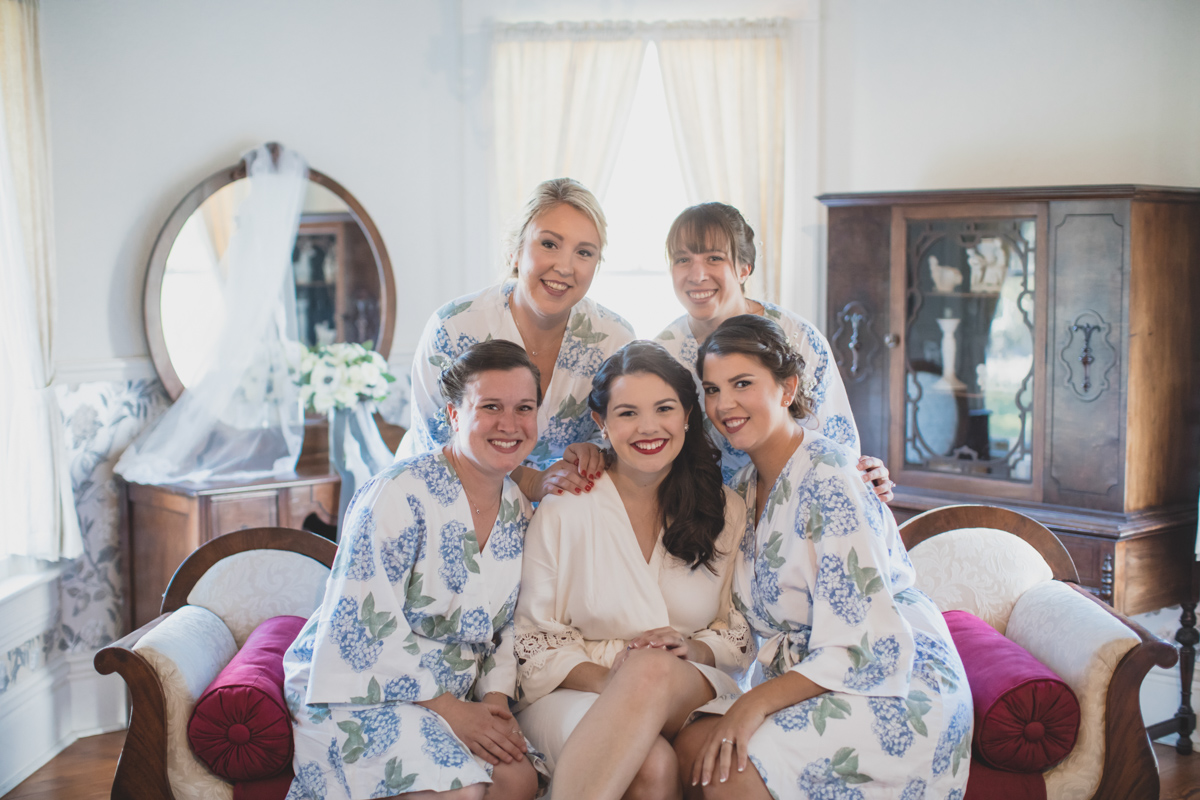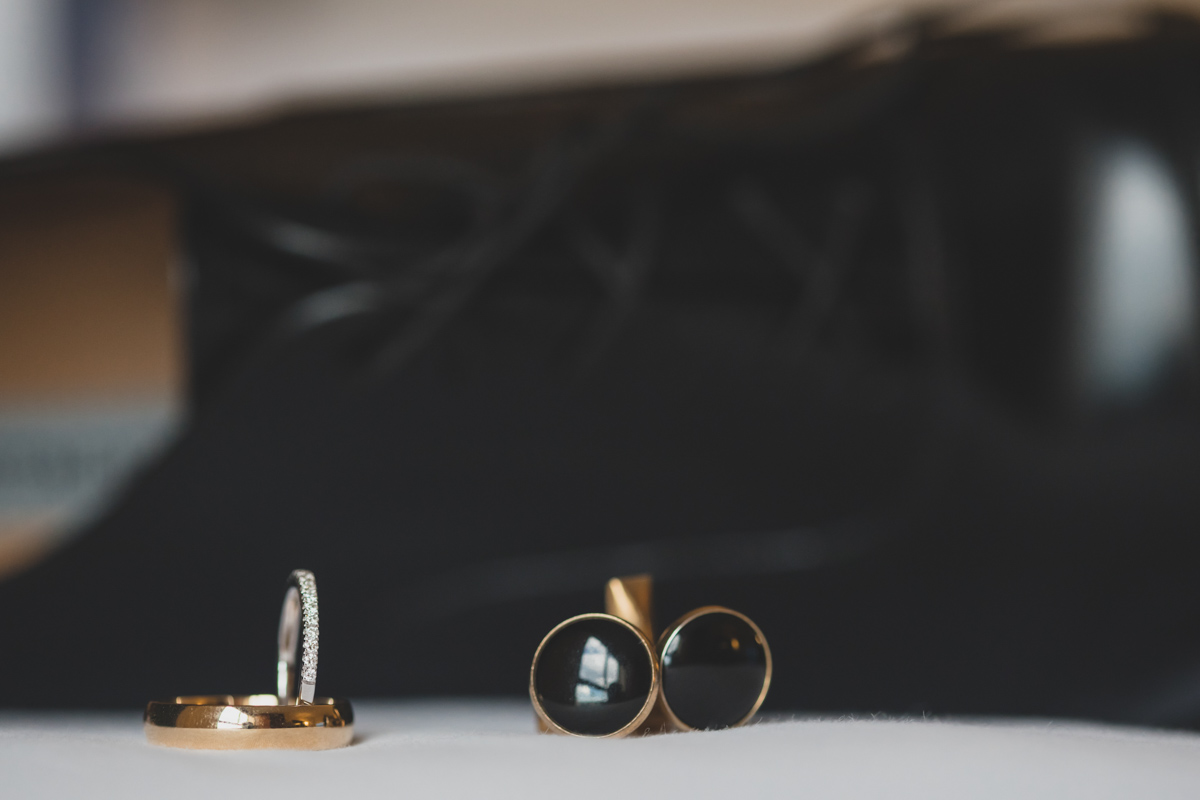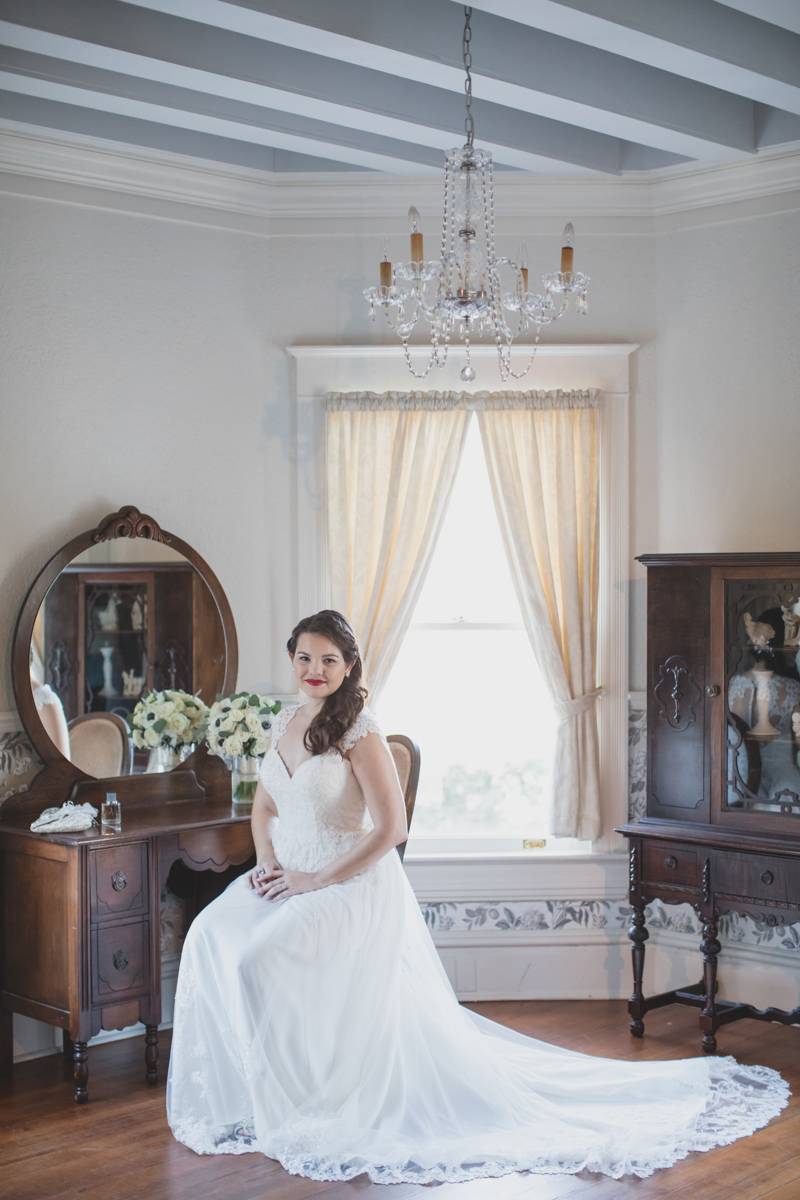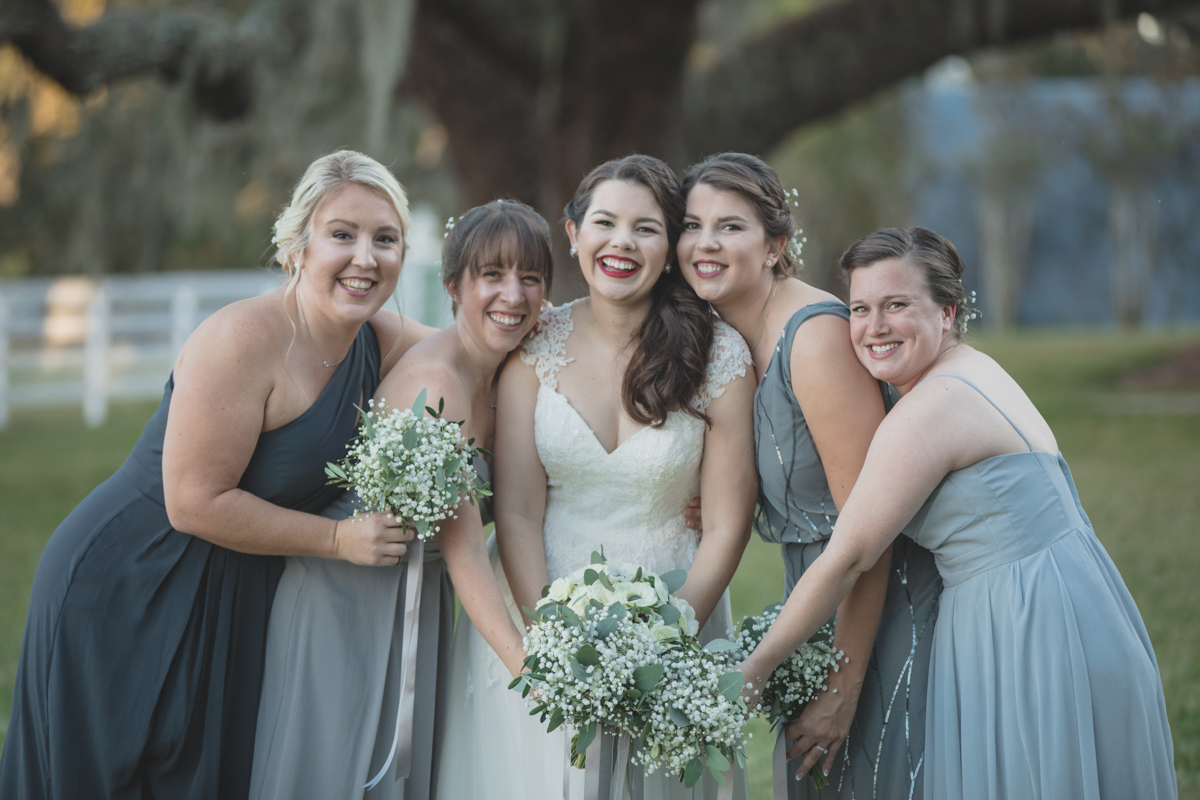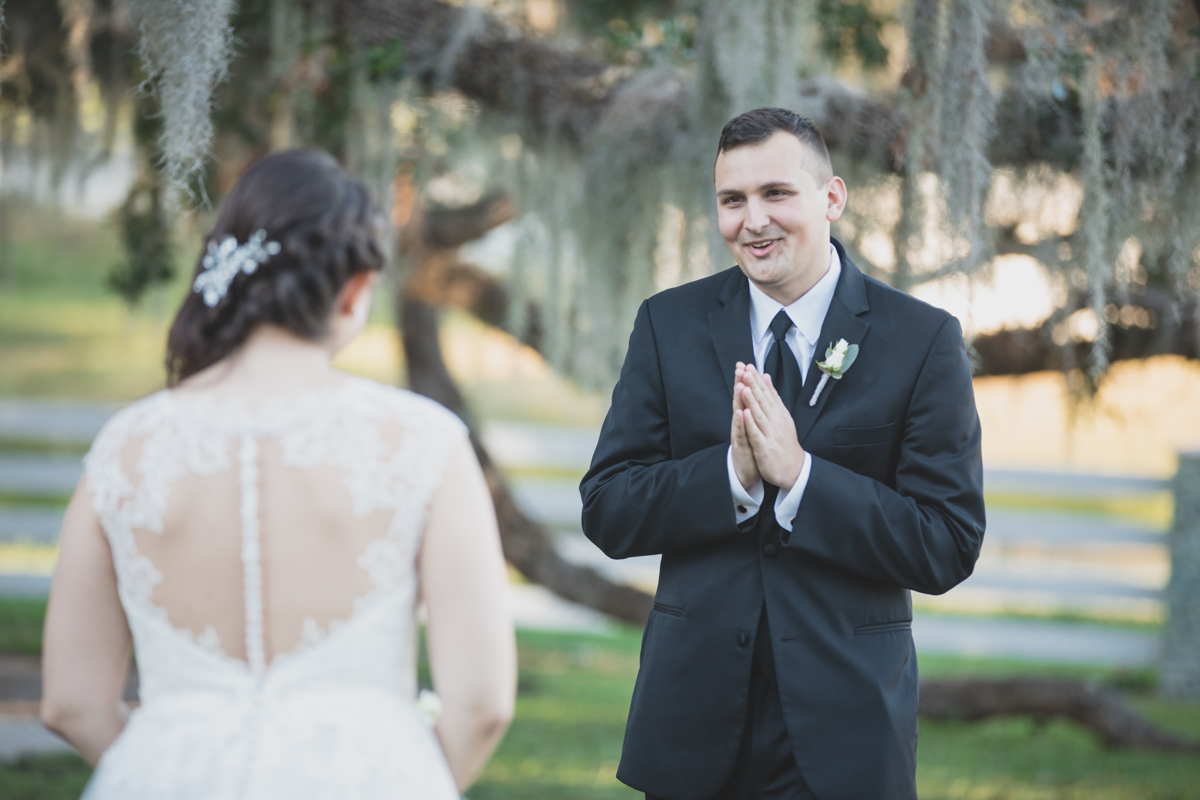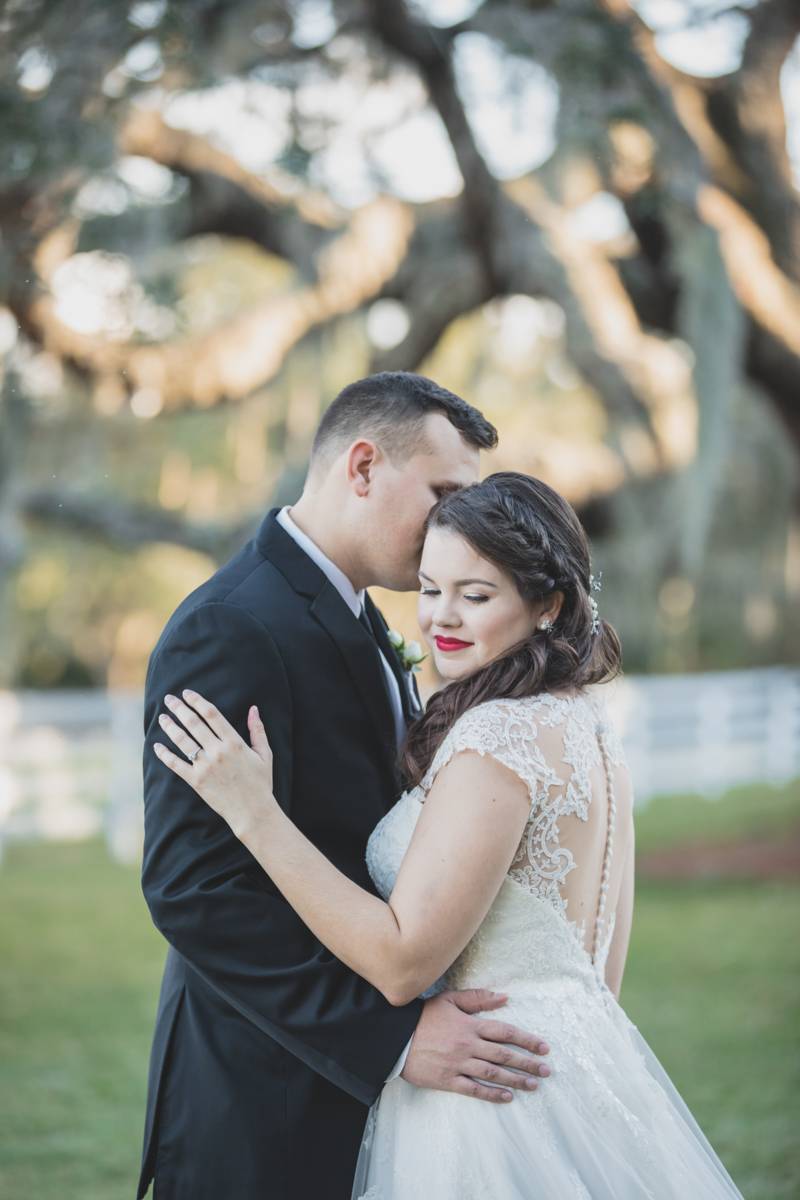 From Bride, Katy:
How did you meet?
We met at a trivia night. Katy's (my) old college roommate was dating Kurt's brother (who are now married as well!) and they brought us along for trivia where we hit it off.
How did he propose?
Kurt and I went on an Alaskan cruise along with my family. We were in Skagway at a dog sled camp and Kurt decided that was the time. When I was holding one of the sled dog puppies, he got down on one knee.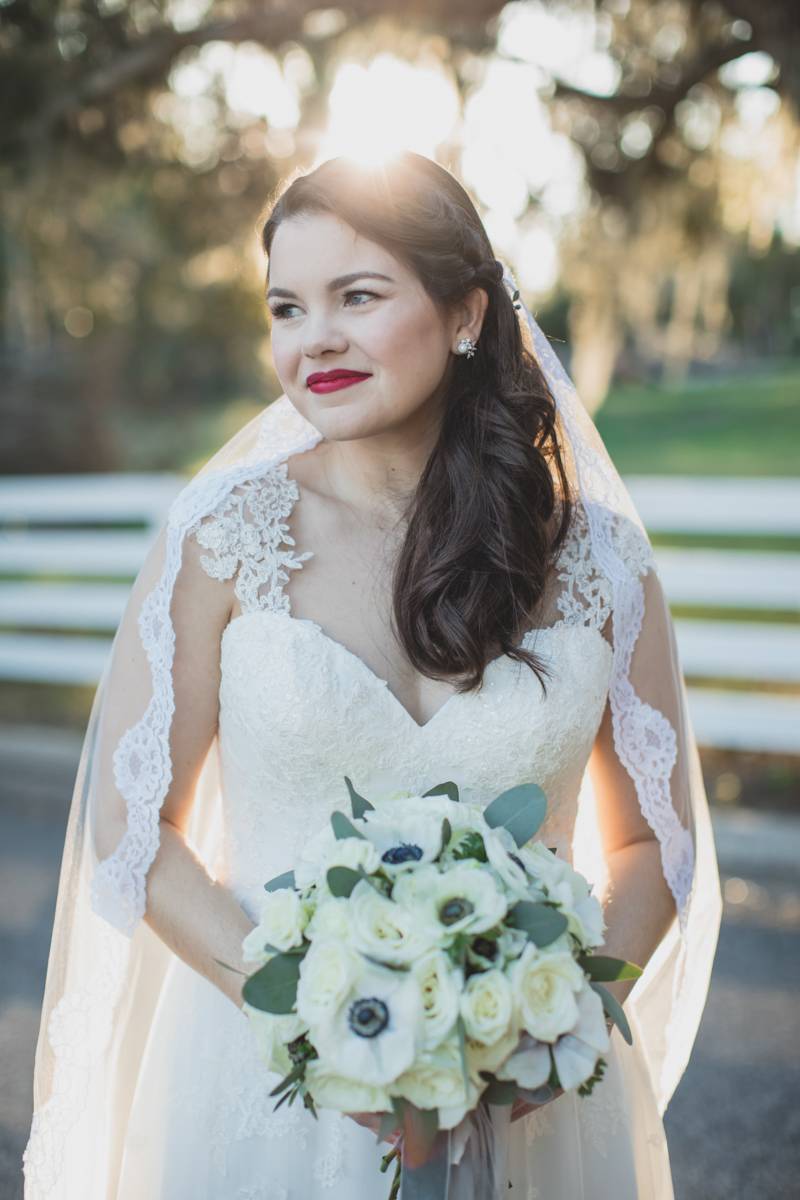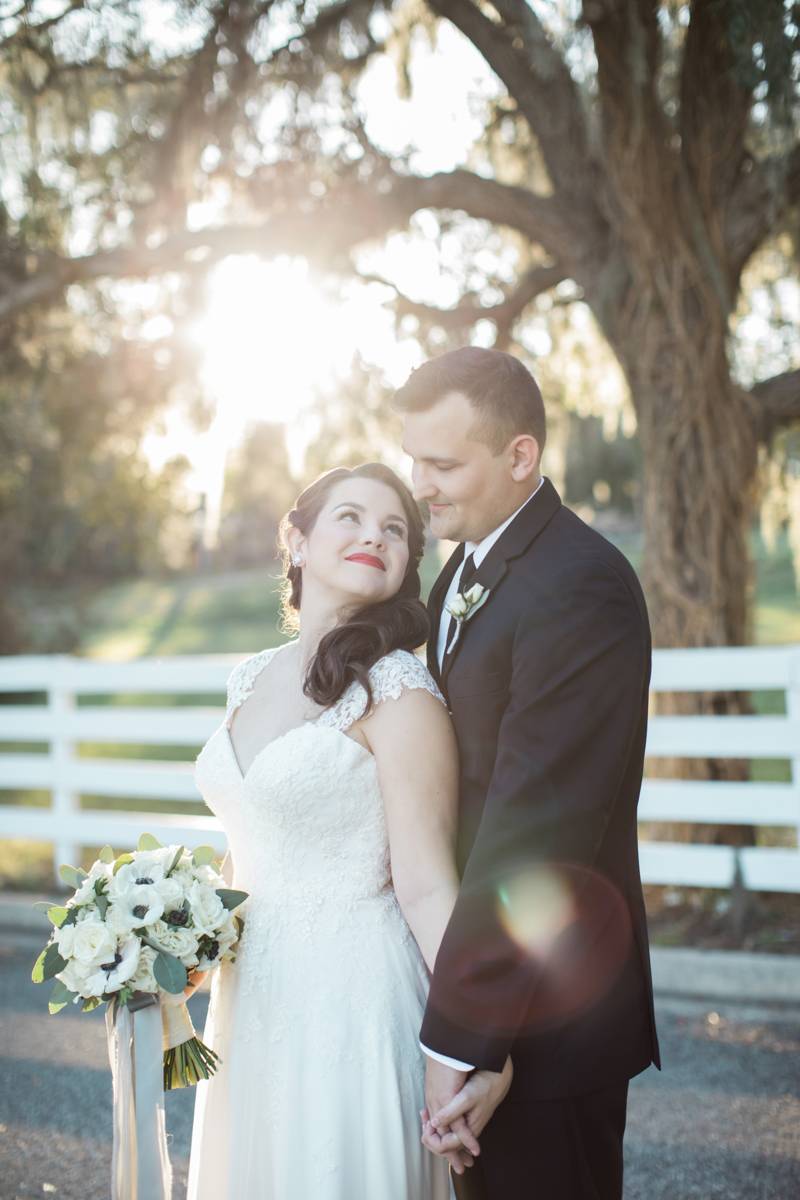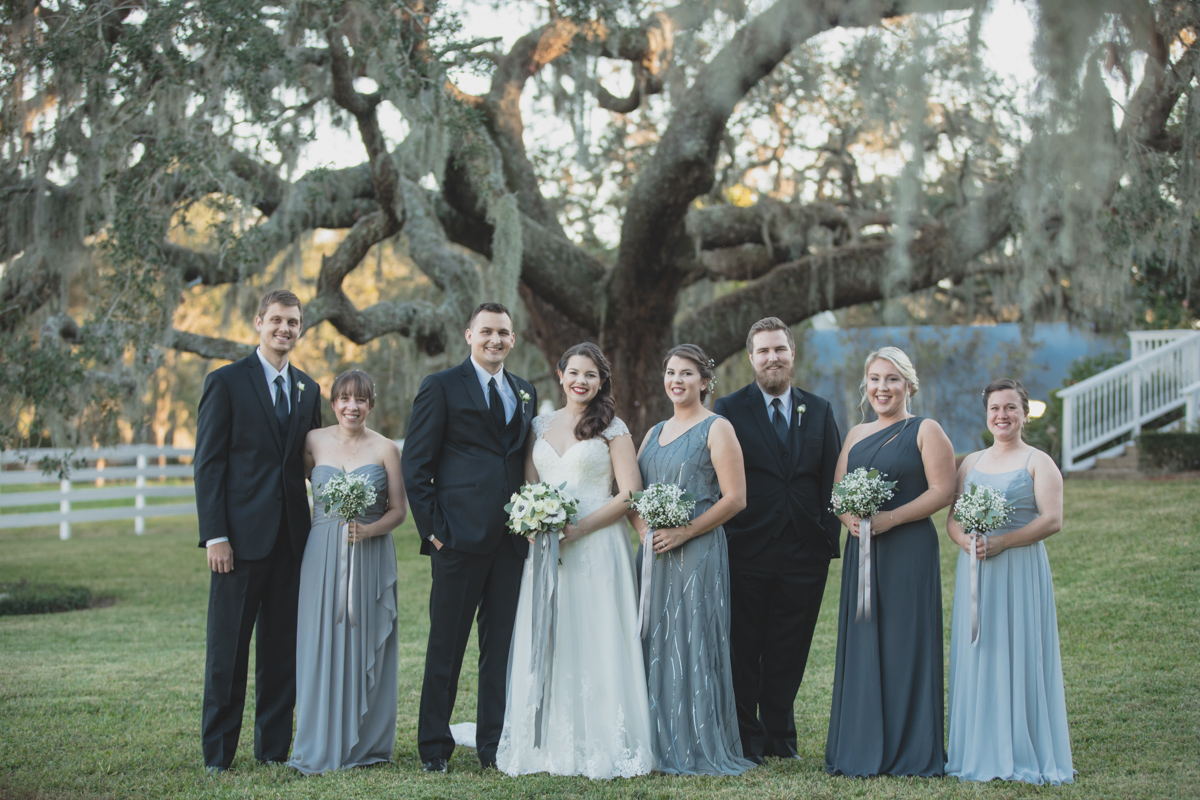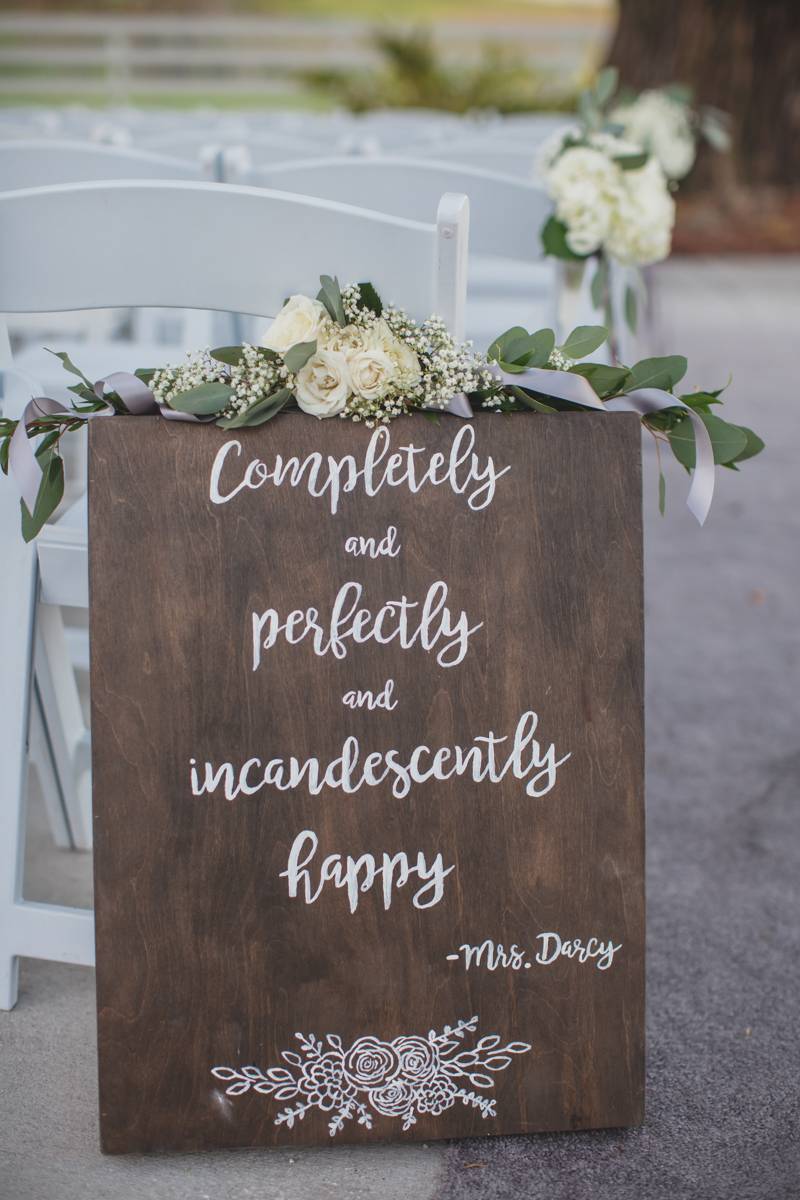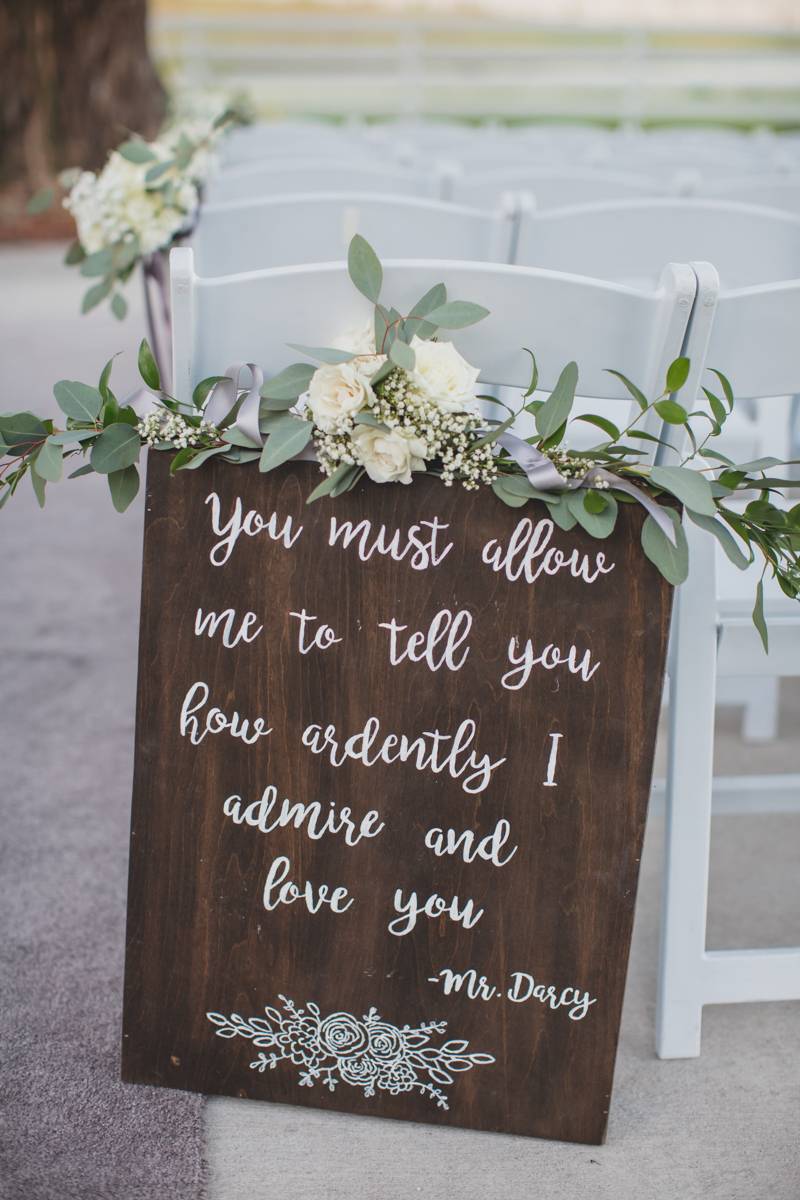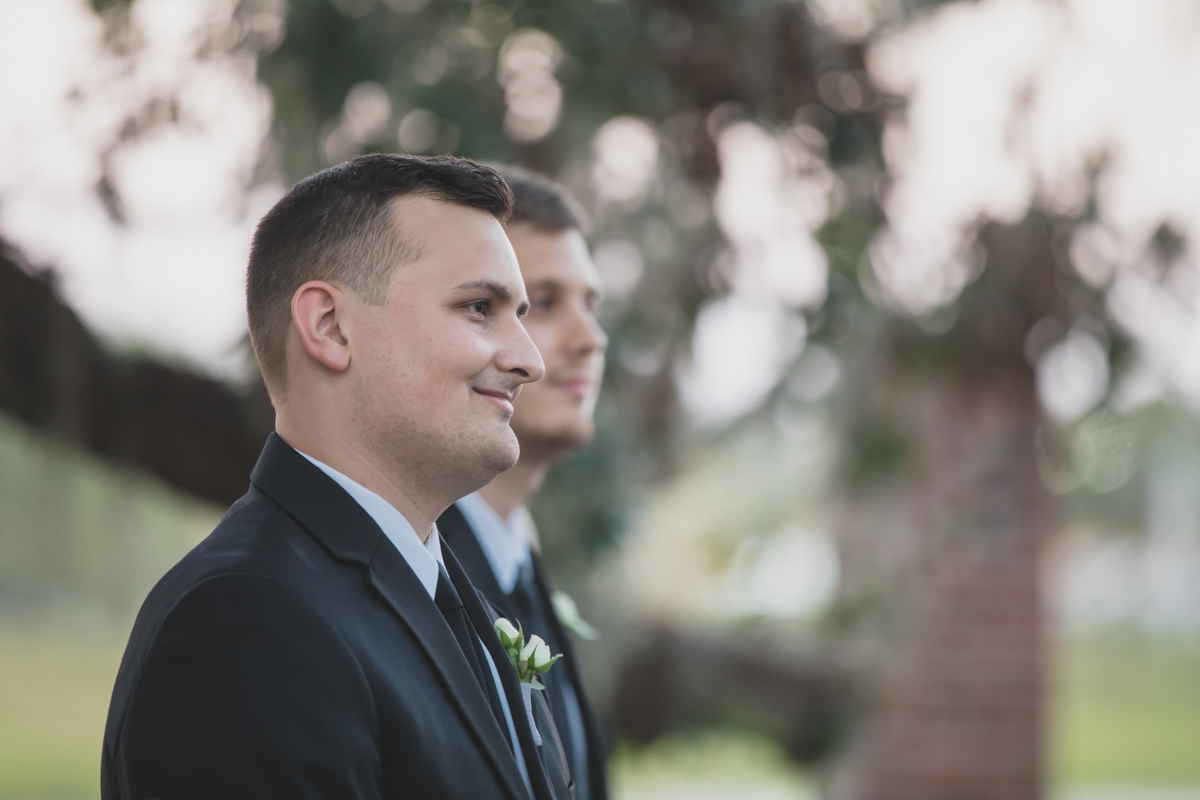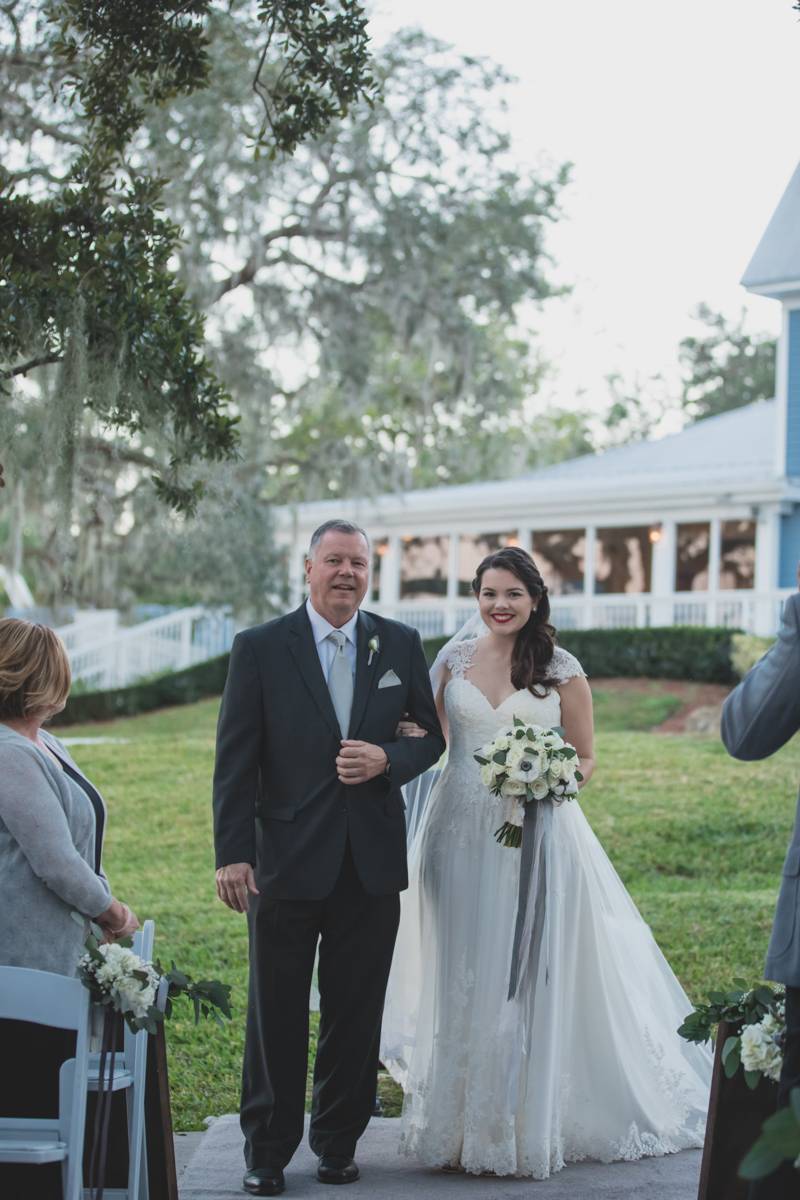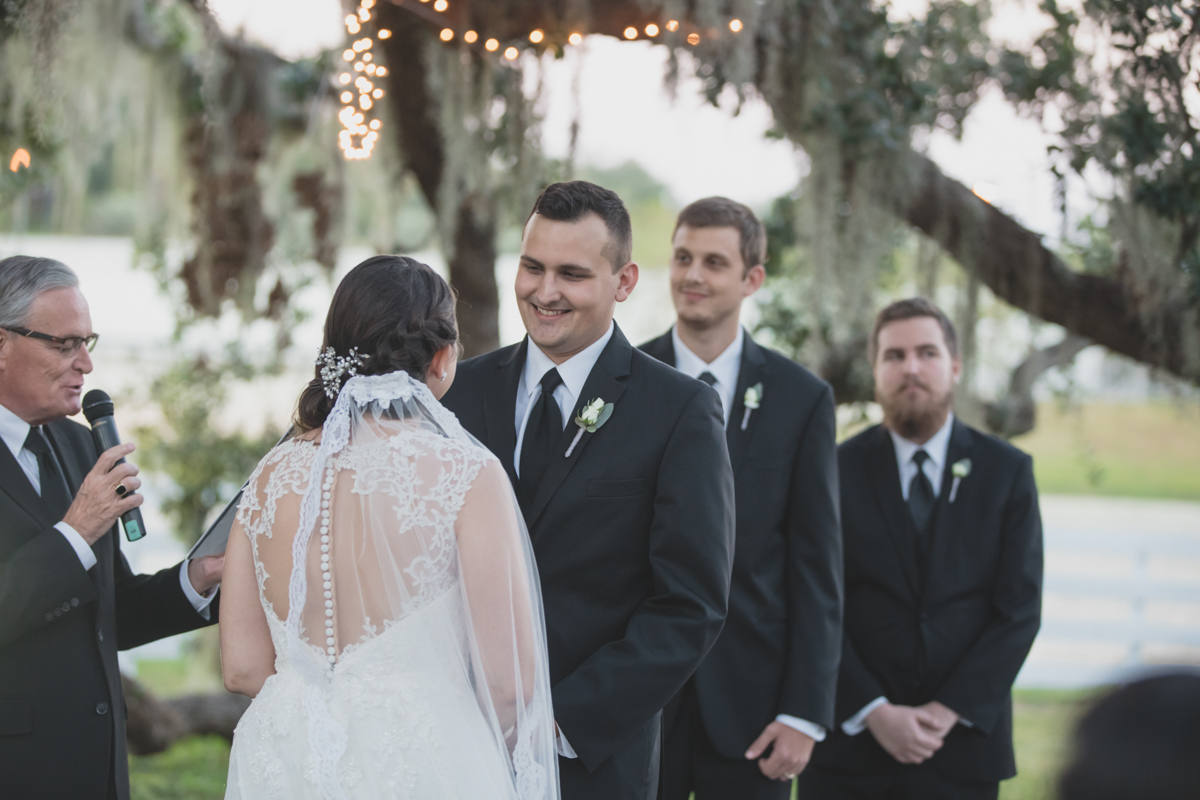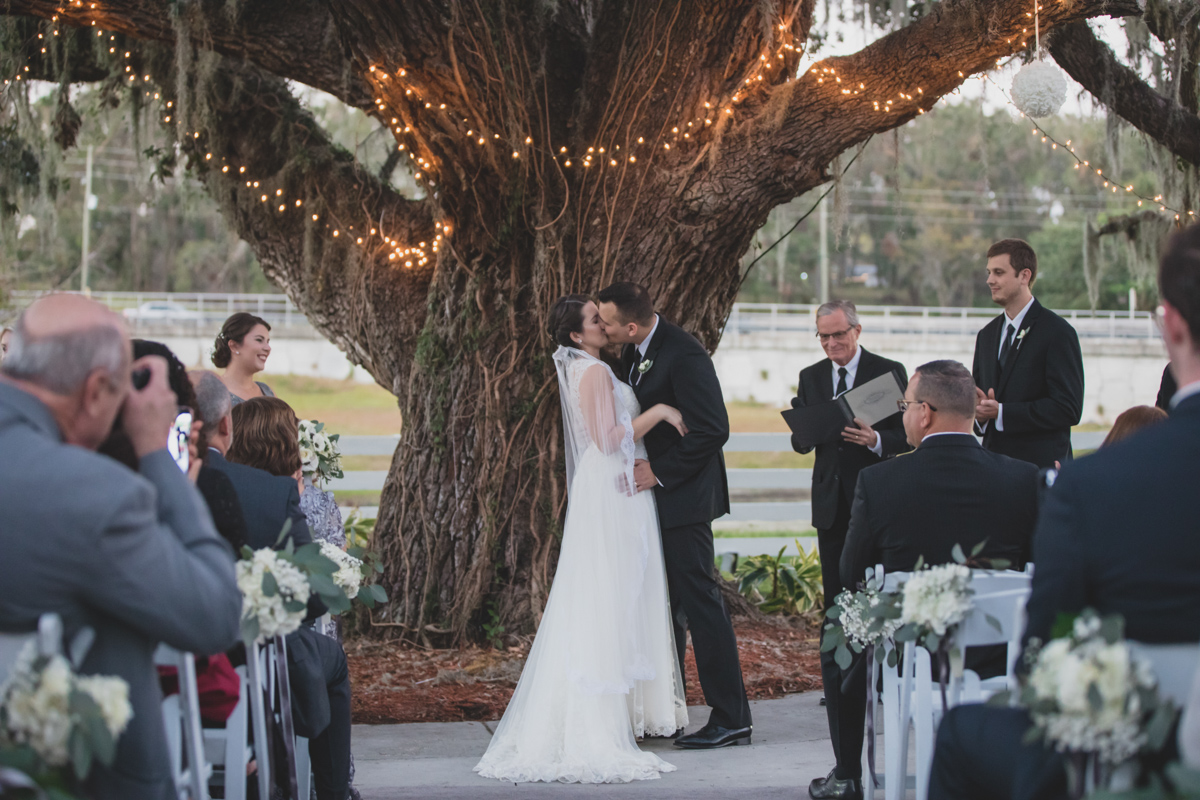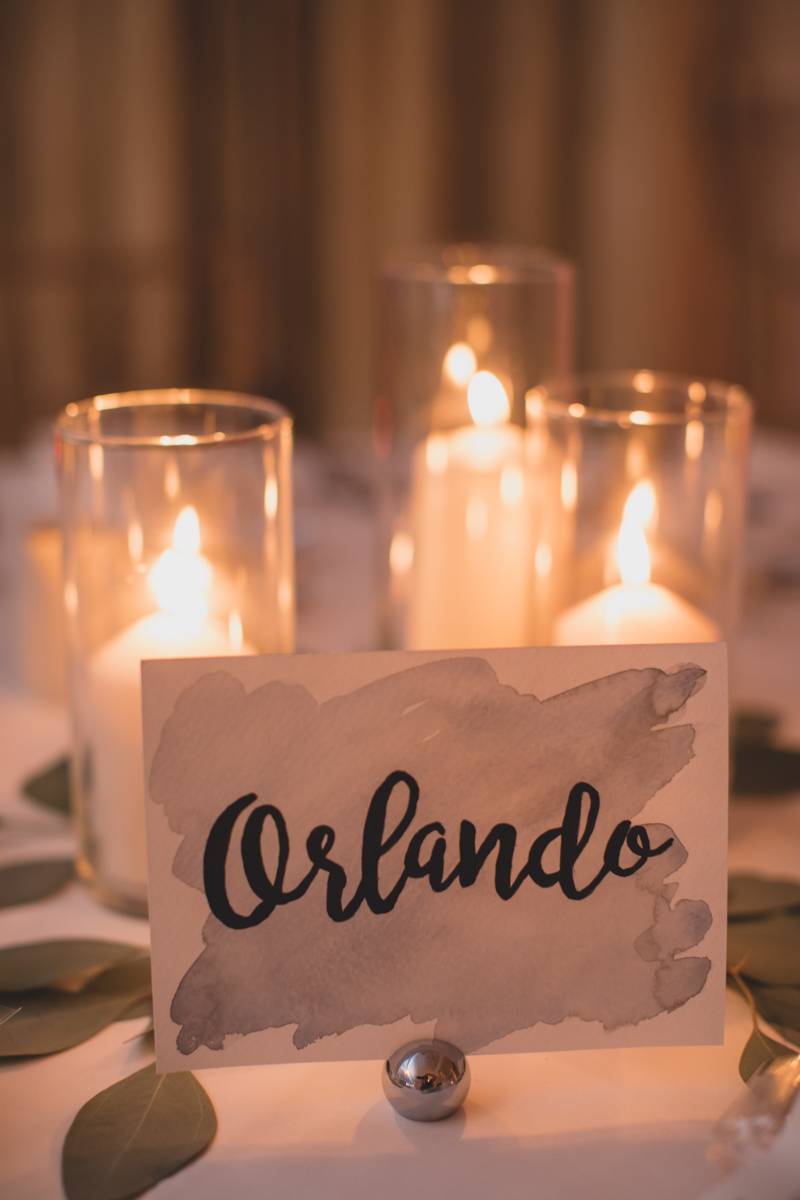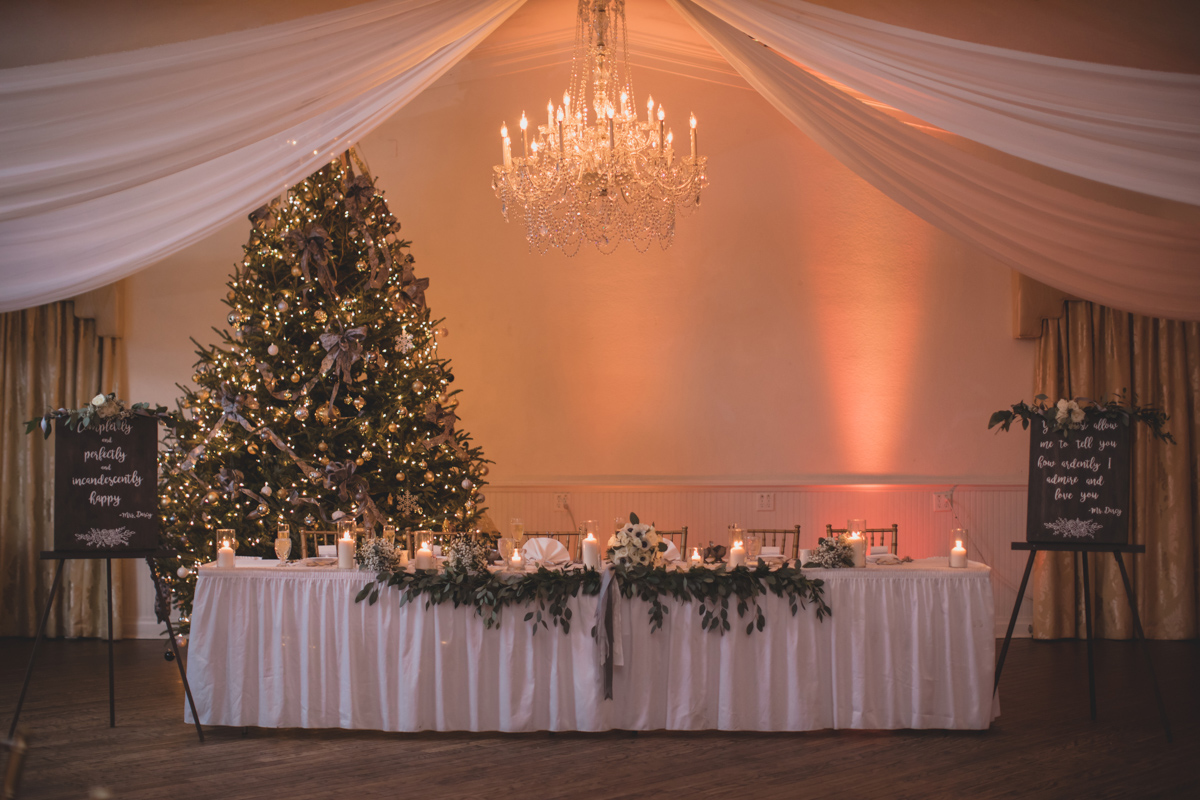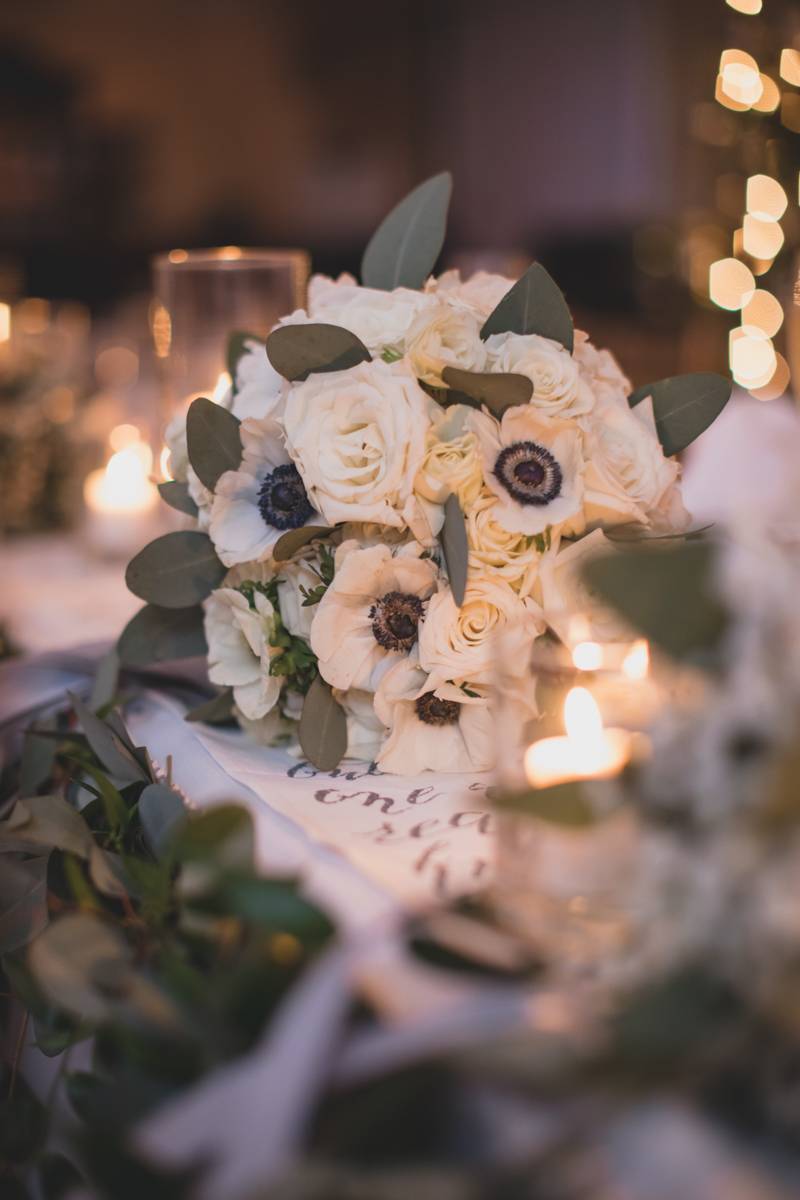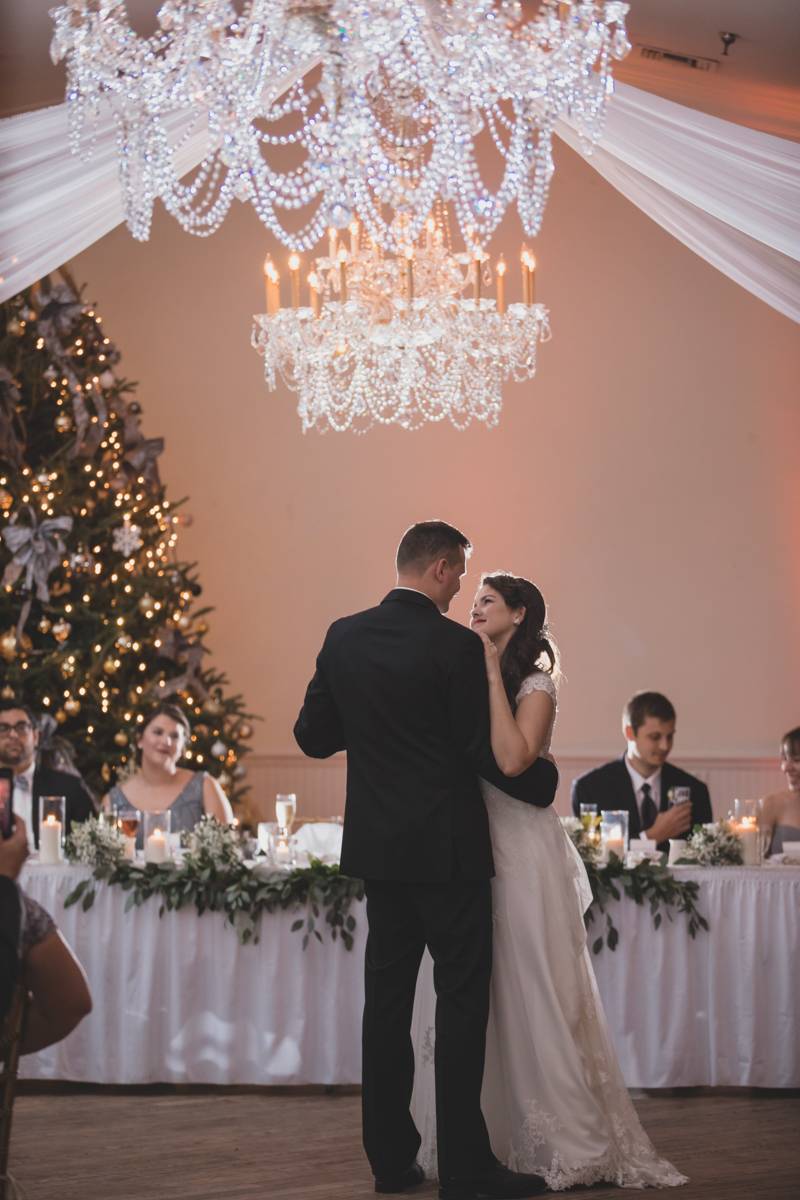 What are the favorite parts of your wedding day?
Kurt's favorite parts were the first look and the garter toss (retrieval mostly). He had the DJ play Conquest by the White Stripes for when he got the garter and it was a fun and also funny moment.
My favorite parts were walking down the aisle, and cocktails right after the ceremony in a room with the wedding party and immediate family for a few minutes. Walking down the aisle, one of my childhood friends was in the back row and as my Dad and I got closer I could see her bawling her eyes out but still smiling at the same time. They were intense happy tears. It made me realize not only how much I loved my soon-to-be husband but how much I loved my family and friends that we were sharing this moment with and how much they loved us. It tripled my joy (which at that time I didn't think possible). I loved the little 10 minute cocktail cheers we had right after the ceremony with parents, siblings, and bridal party because realization hit of finally being married to Kurt after planning and anticipating for a year and a half.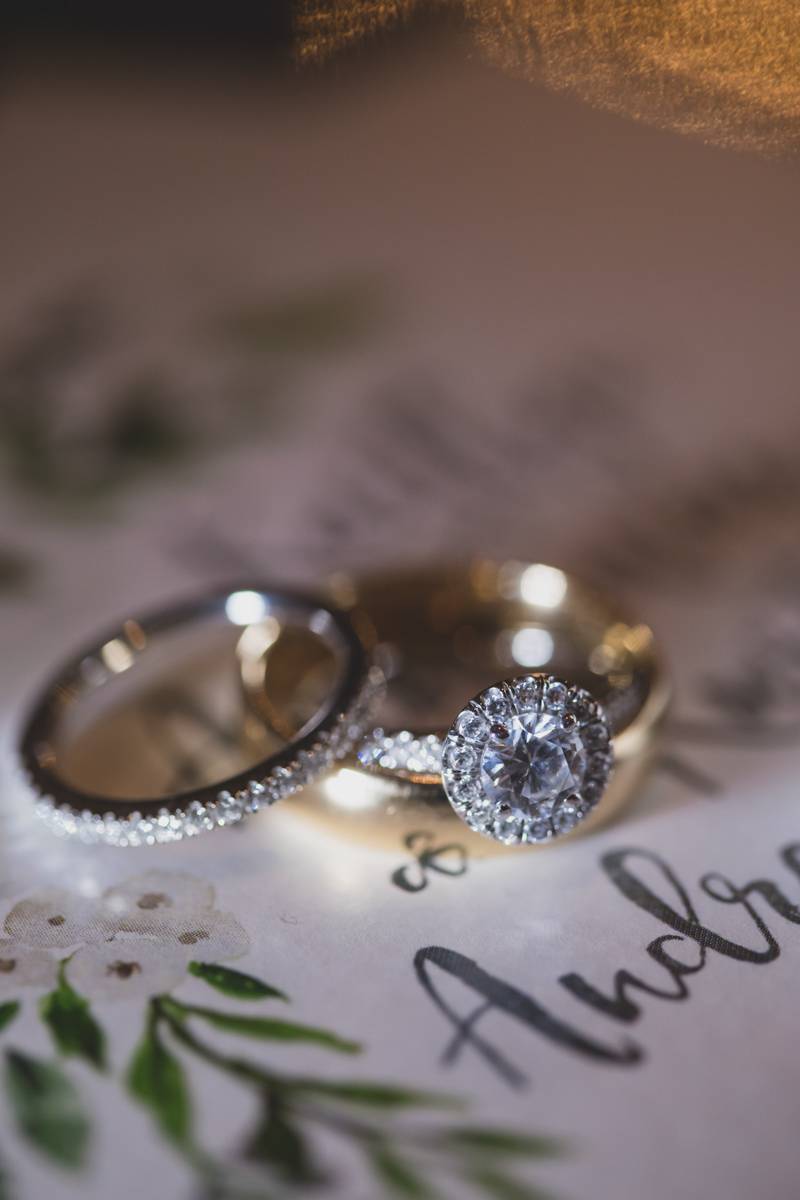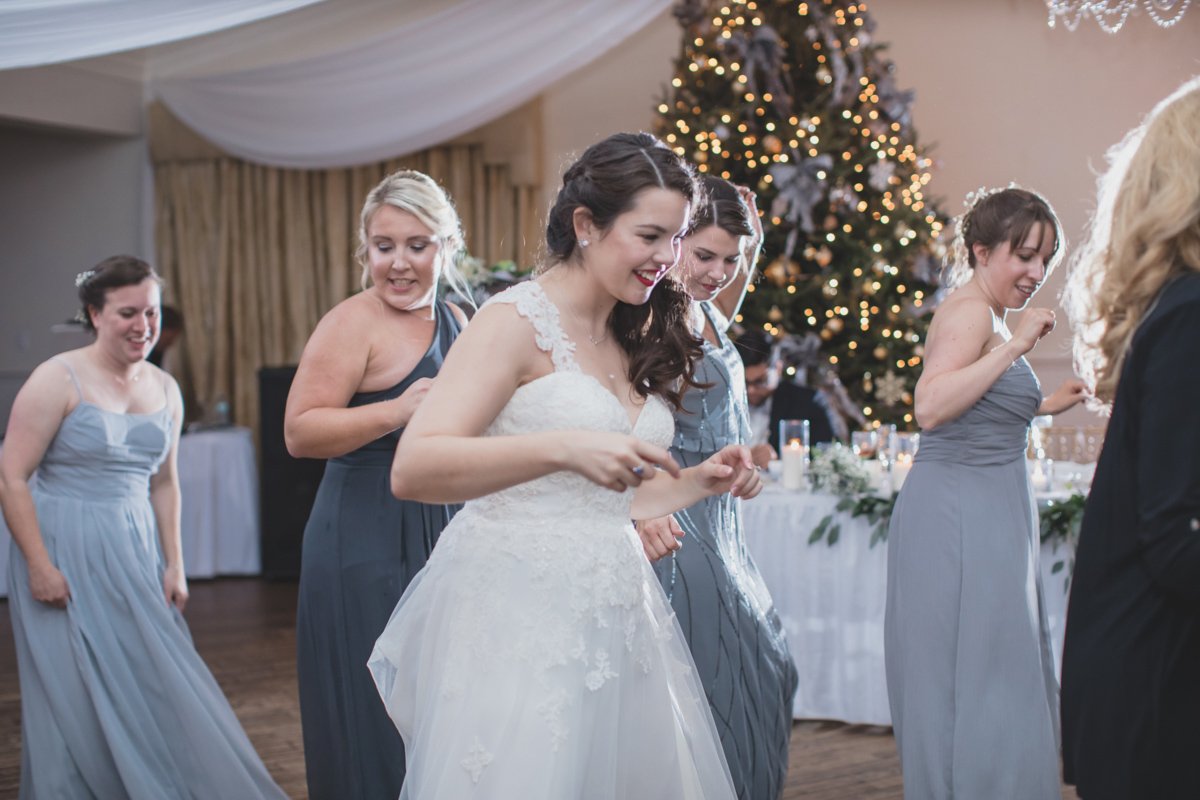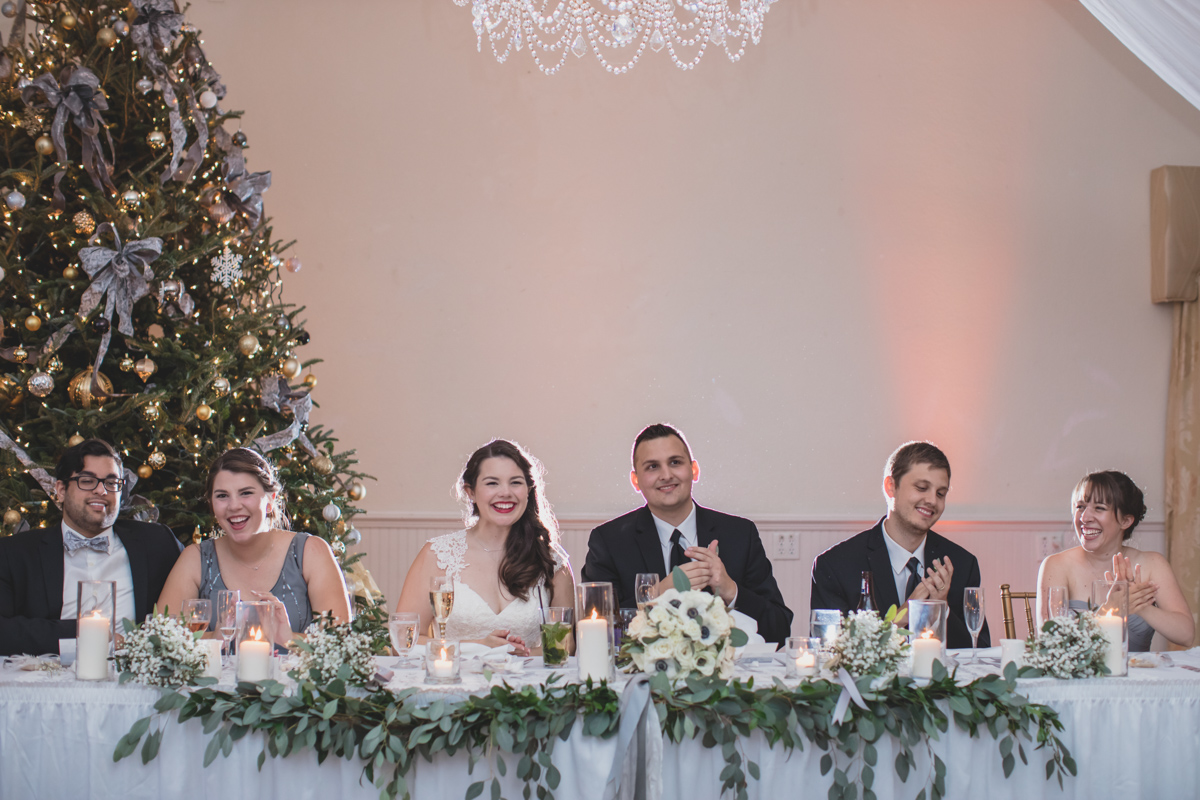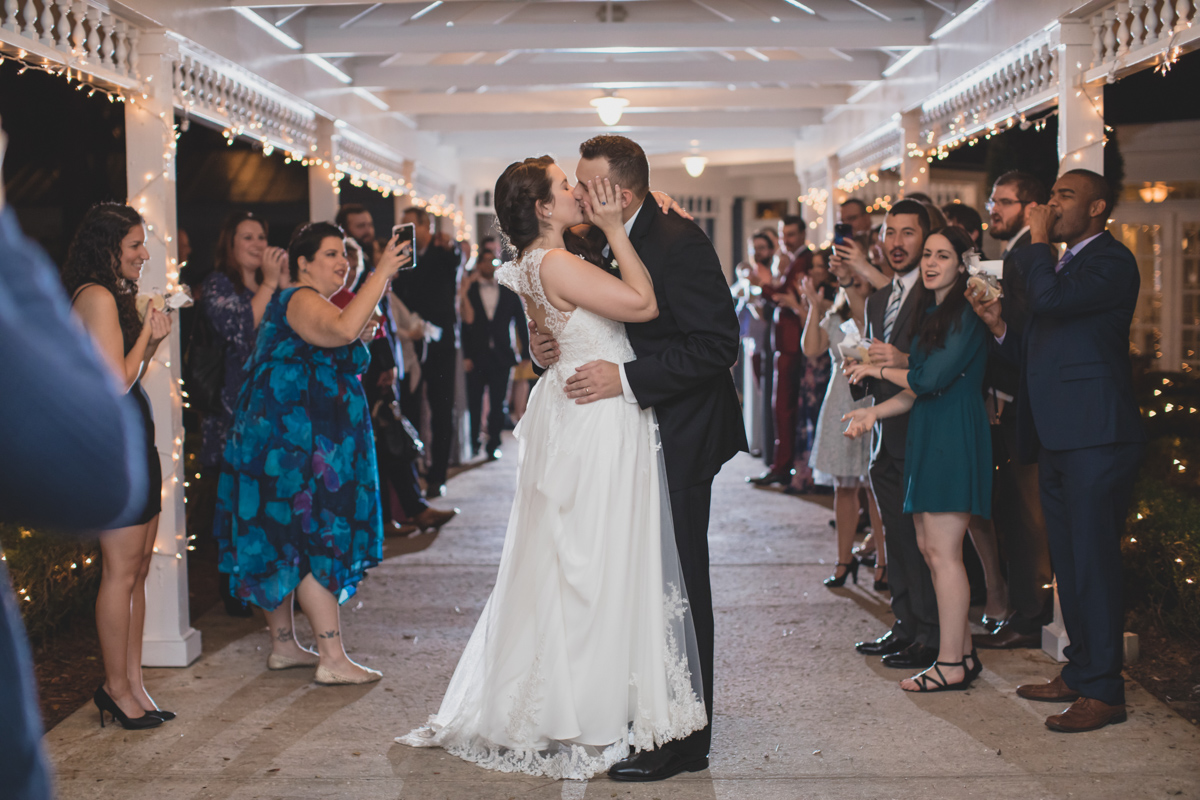 From Bride, Katy:
Do you have any advice for couples planning their Orlando wedding?
Start early, there's more then you would imagine at first to be done.
Invest in a good photographer, we are so happy we did.
Don't stress about who to invite, people will want to chime in but ultimately it's your wedding and you should have the people you want to share it with there.
Enjoy every moment as it goes by so fast. We were told this by everyone and I'm so glad that on the day I tried to take in every second because it was the one of the happiest in our lives, and it does indeed go fast.
Looking for more real Orlando weddings? Visit our real weddings page, click here!