Elegant Cypress Grove Estate House Wedding

Liesl was a hostess. Richie was a busboy. They met working together during college, and their restaurant romance blossomed when they hit it off at a party. For their fifth dating anniversary, Richie took Liesl to Savannah, GA and filled the trip with surprises - not the least of which was a ring! Liesl wanted to marry at an old estate house or mansion, and Richie wanted to tie the knot by a lake. With it's southern charm and waterfront view, Cypress Grove Estate House was the perfect venue for them!

When it came to wedding colors, the couple chose whites with some shades of grays and blues for a look that was a touch of rustic and a bit of tradition. After dressing in a showstopping striped wedding gown, Liesl shared an emotional first look with her father. Liesl and Richie exchanged vows with a ceremony overlooking the lake, and then it was time to celebrate!
The reception tables were decorated with flower boxes and blue linens, along table runners made by the mother of the bride. Mini succulents with handwritten place cards awaited each guest at their seat. After dinner, everyone indulged in cake pops, macarons, and cupcakes in addition to a yummy wedding cake! Liesl and Richie closed out a magical day with a sparkler exit. See more of their story below!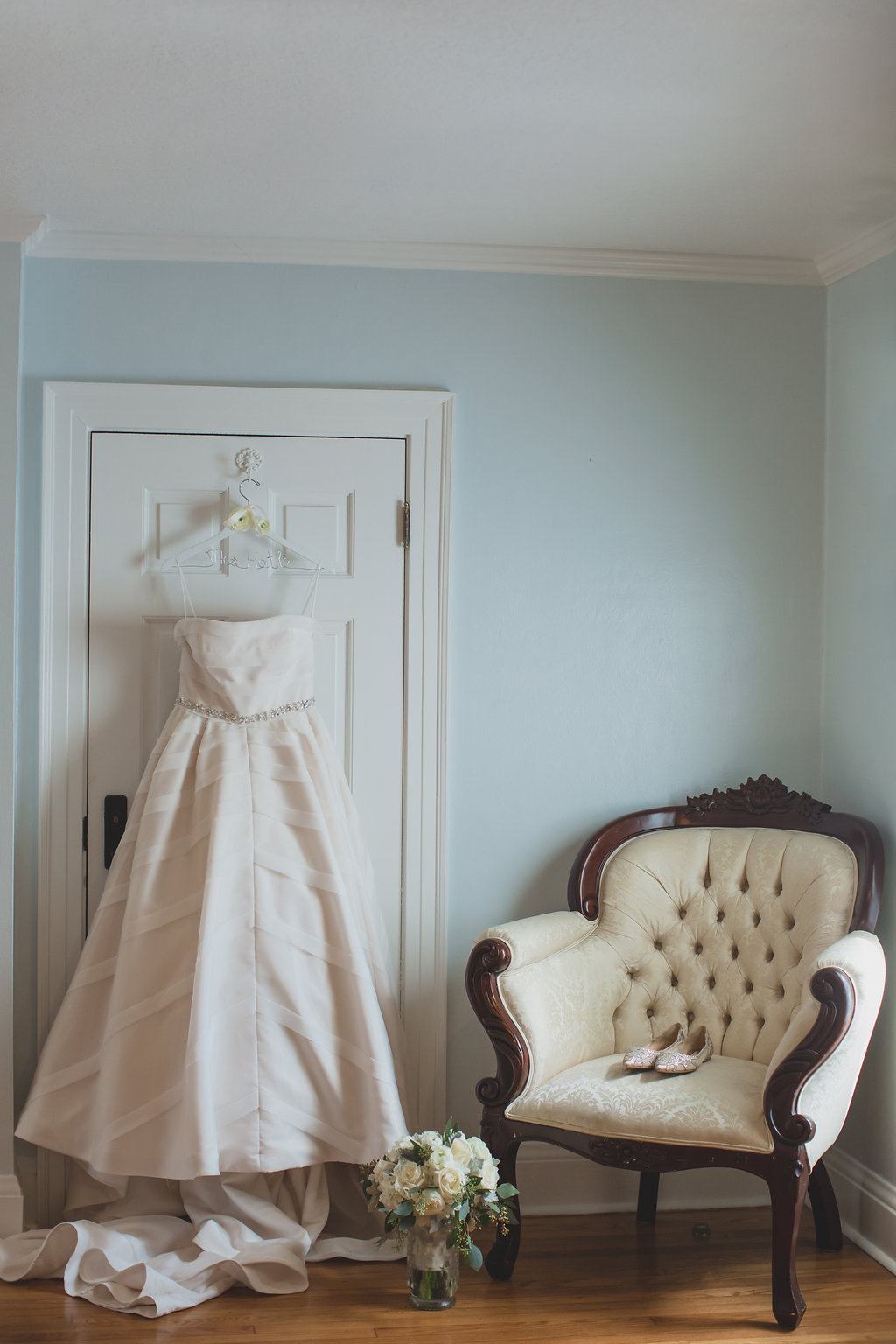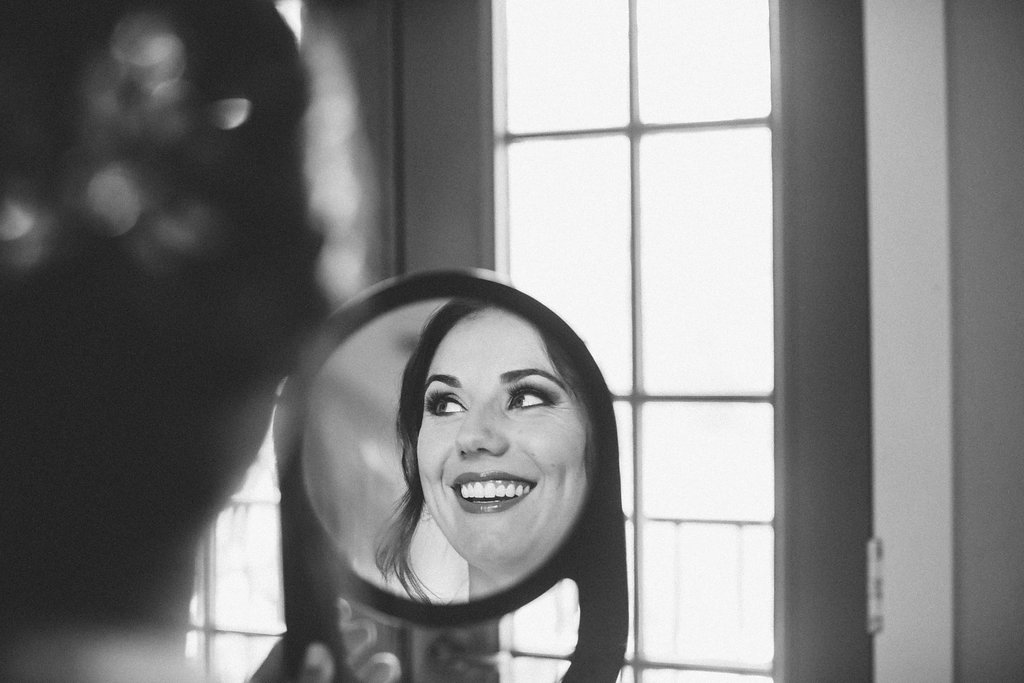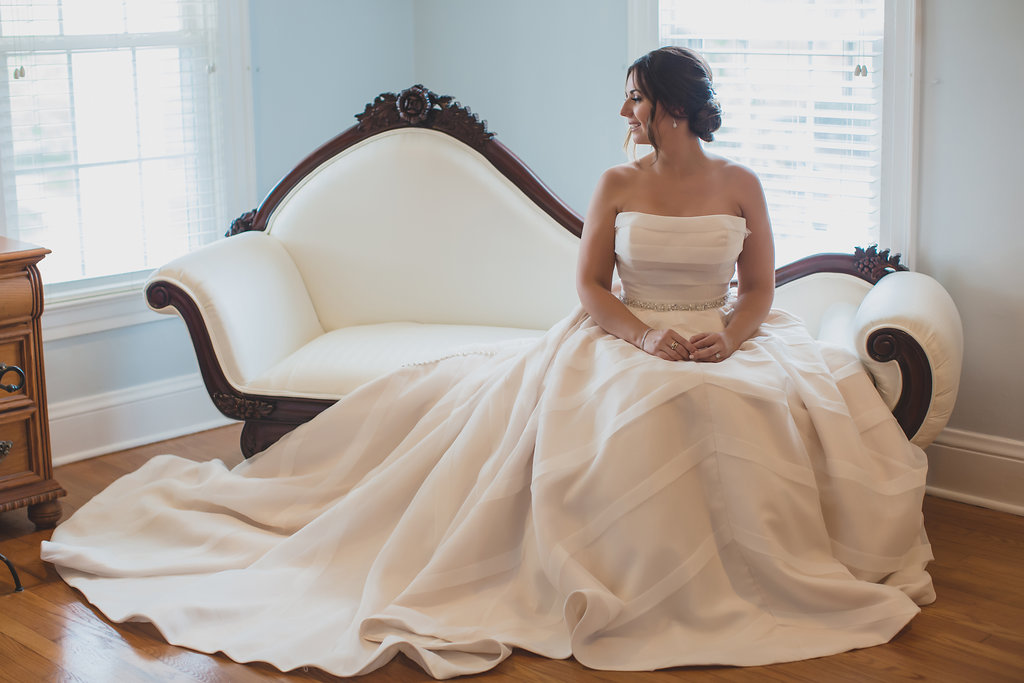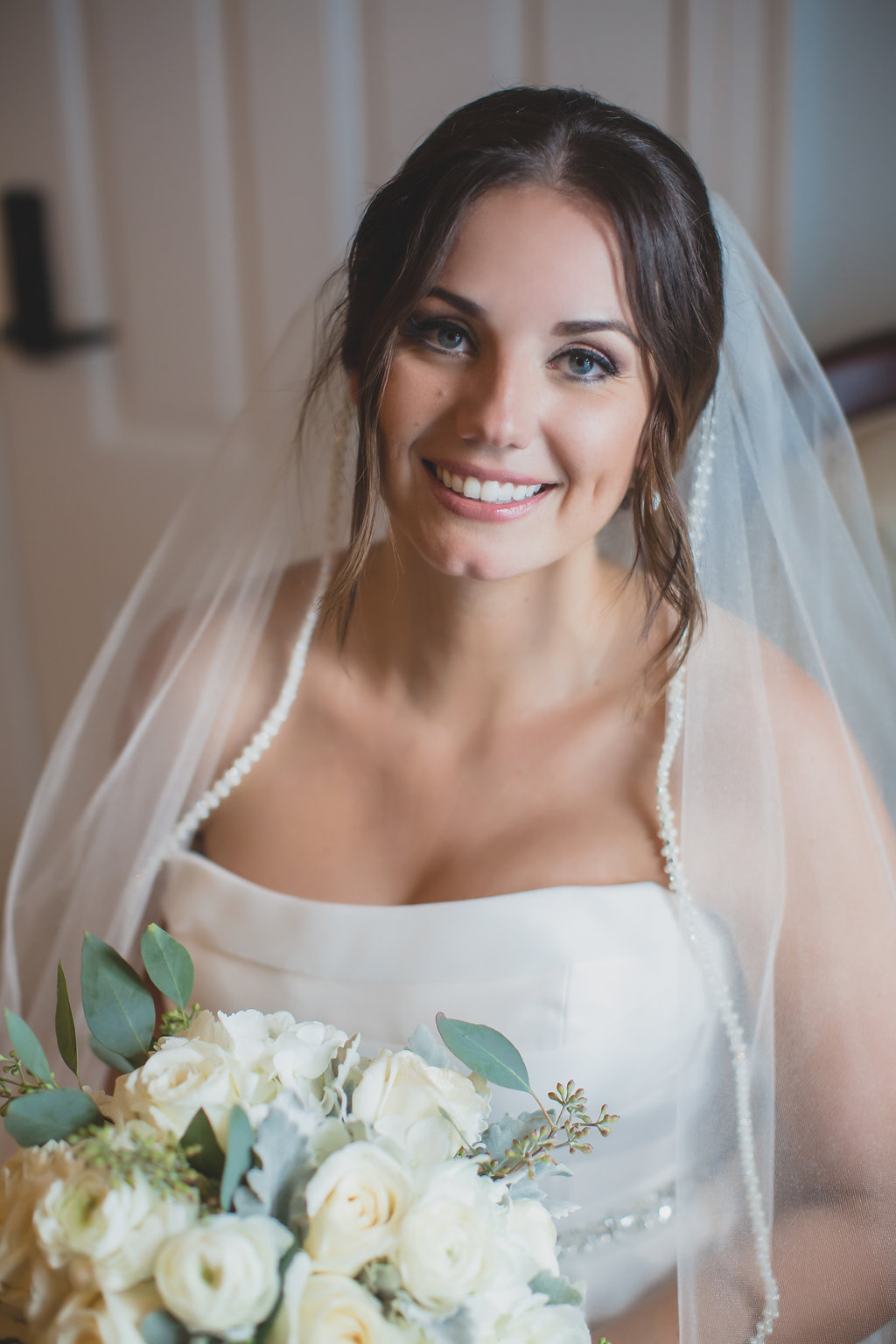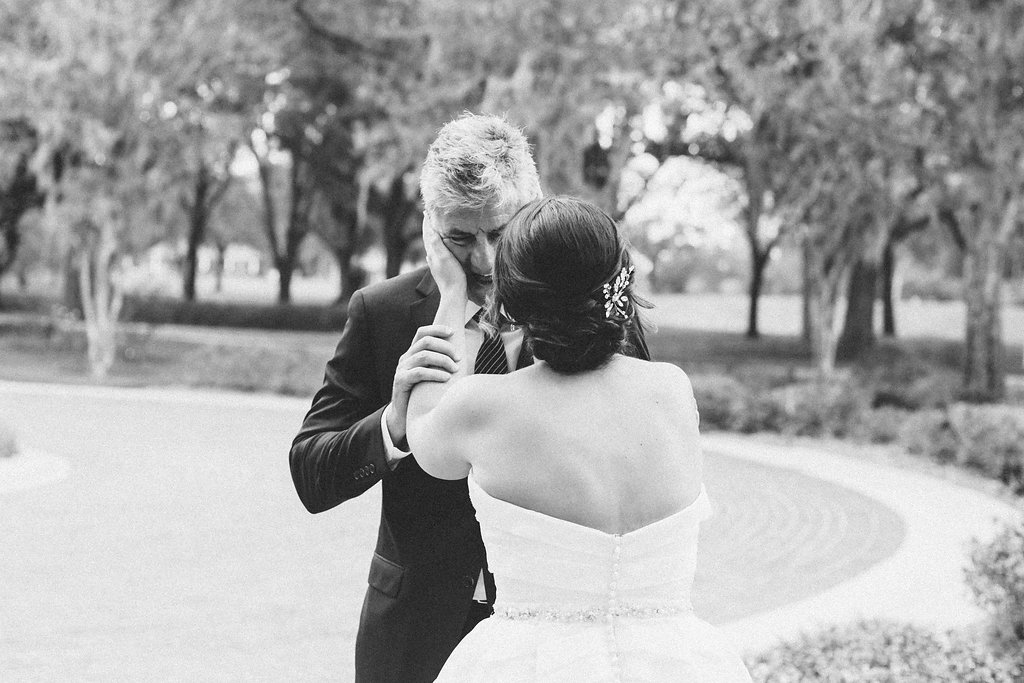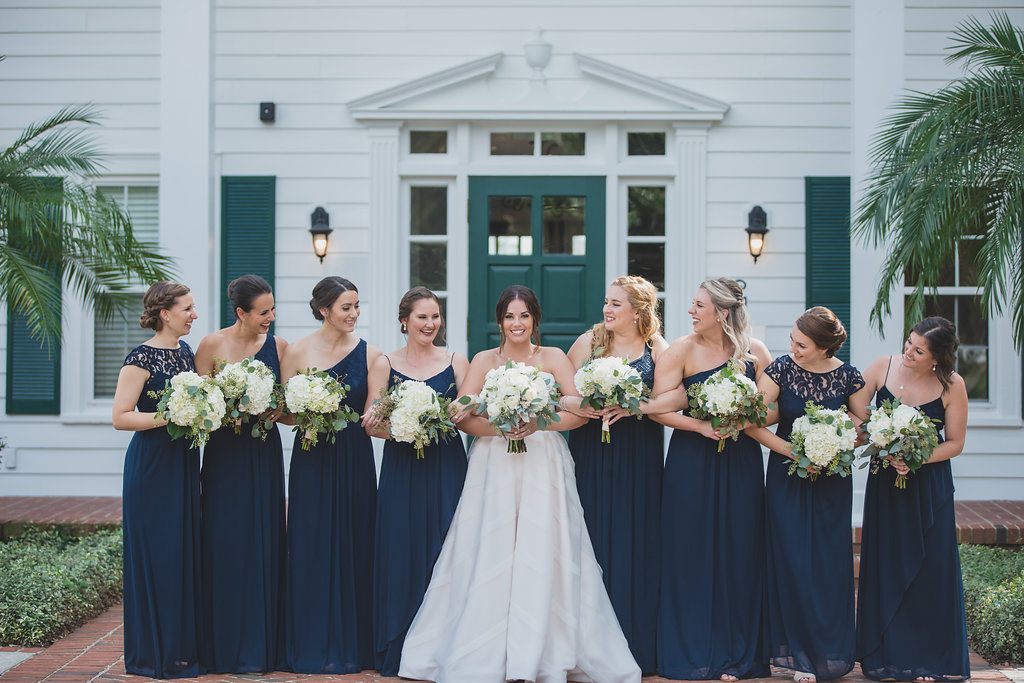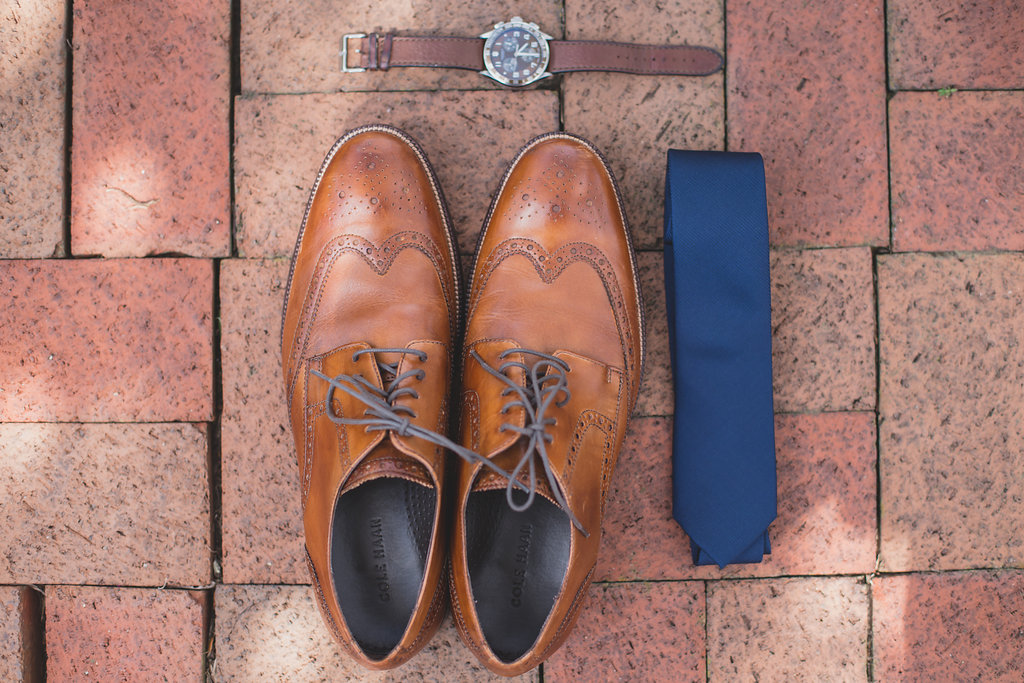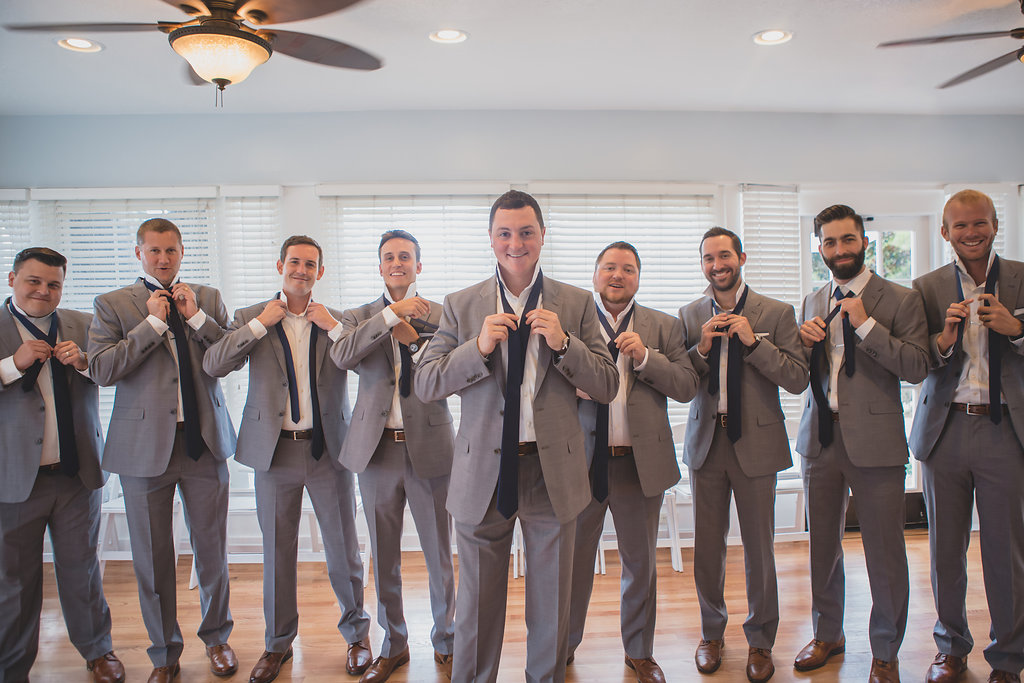 From Bride, Liesl:
How did you two meet?
We met at UCF in 2008! We worked together at a restaurant as well, I was a hostess and he was a bus boy! We went to a party together and really hit it off. We were good friends for the first couple years, we casually dated but didn't get serious until I graduated from UCF in 2011. The rest is history.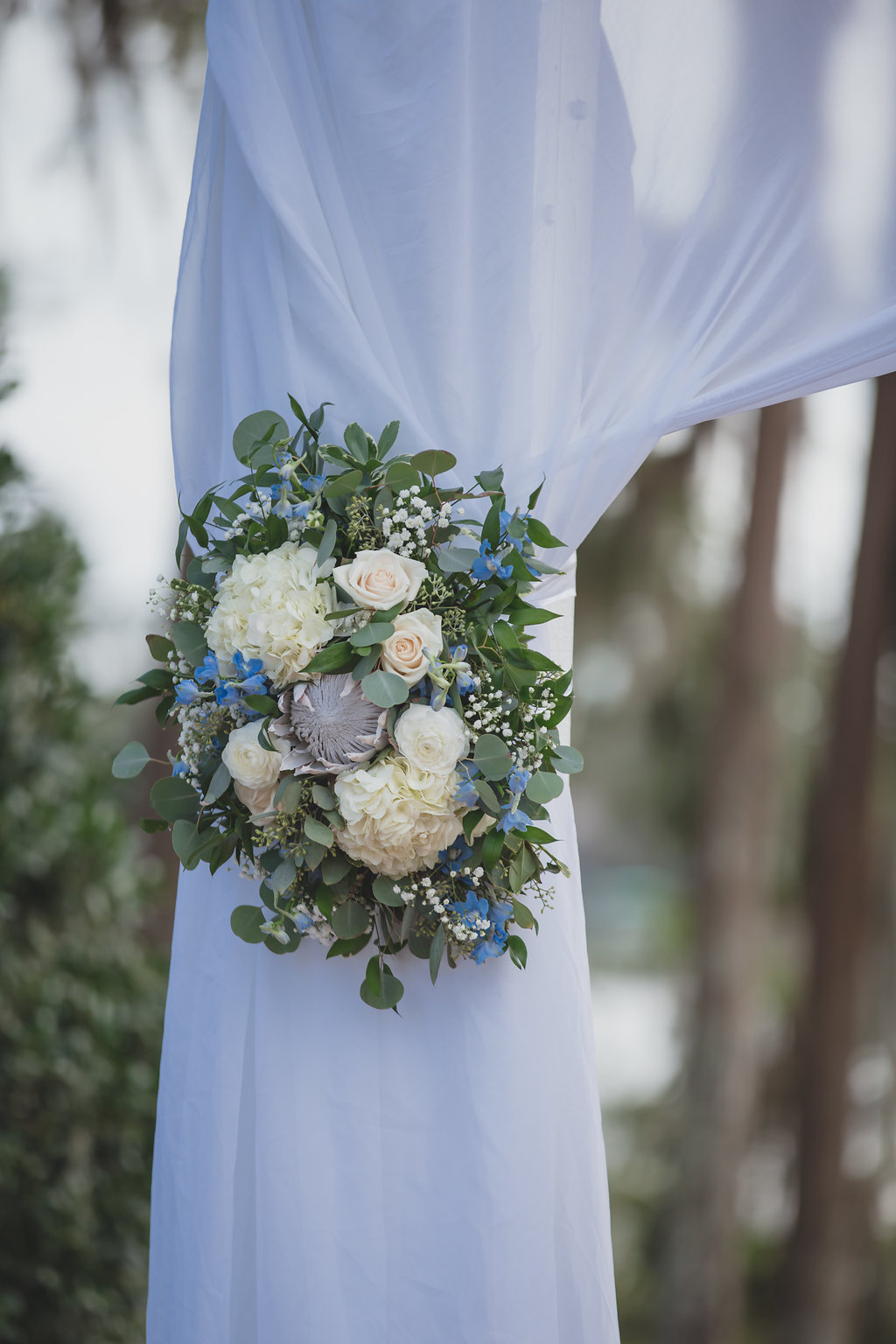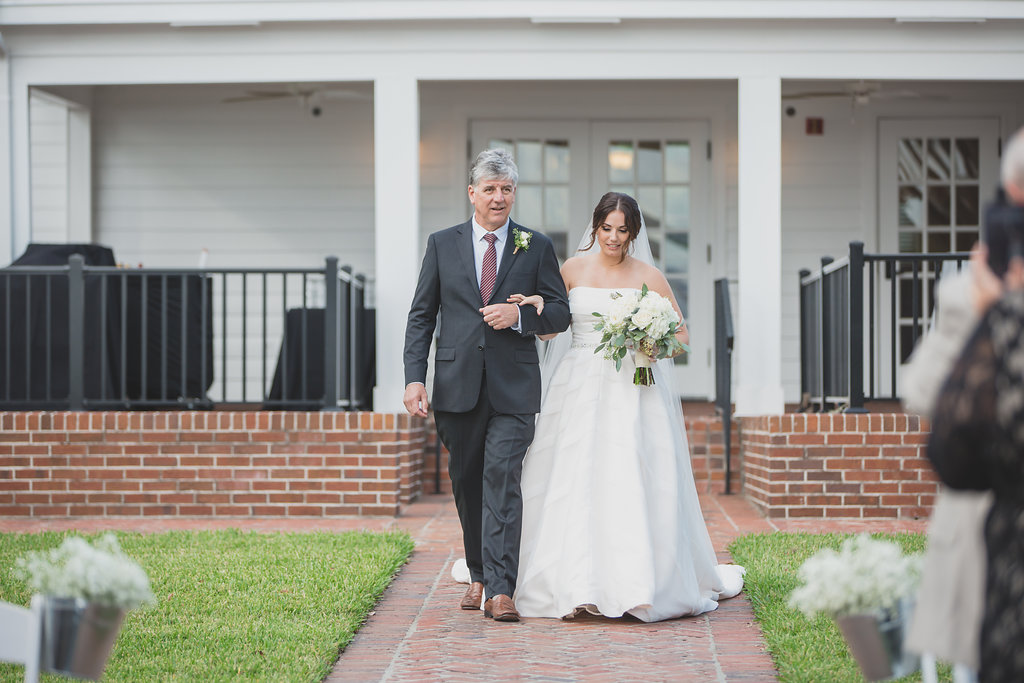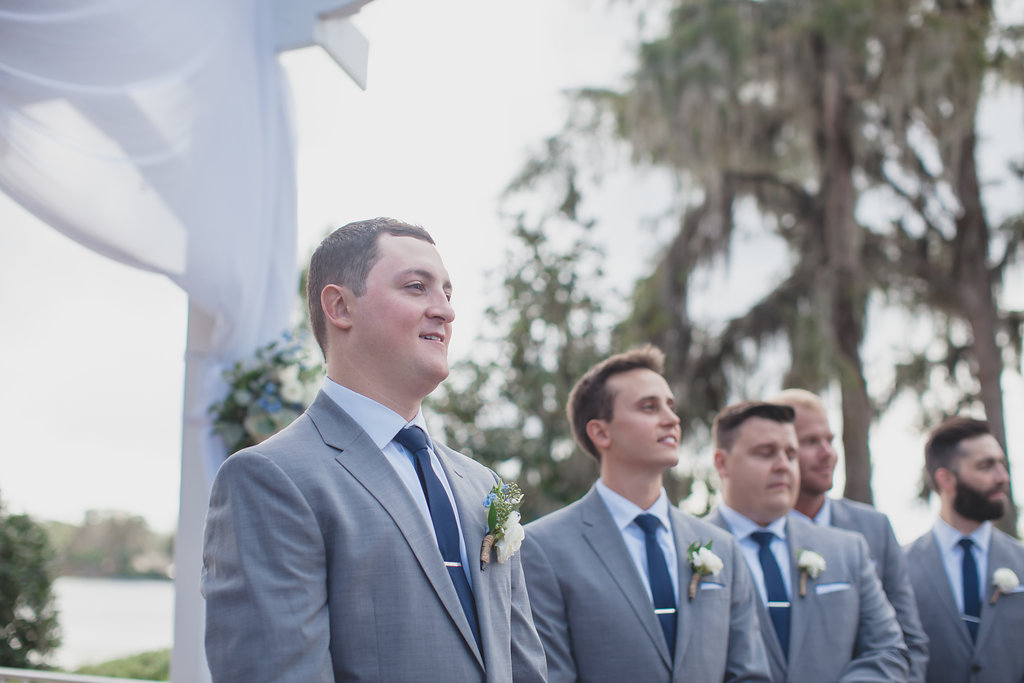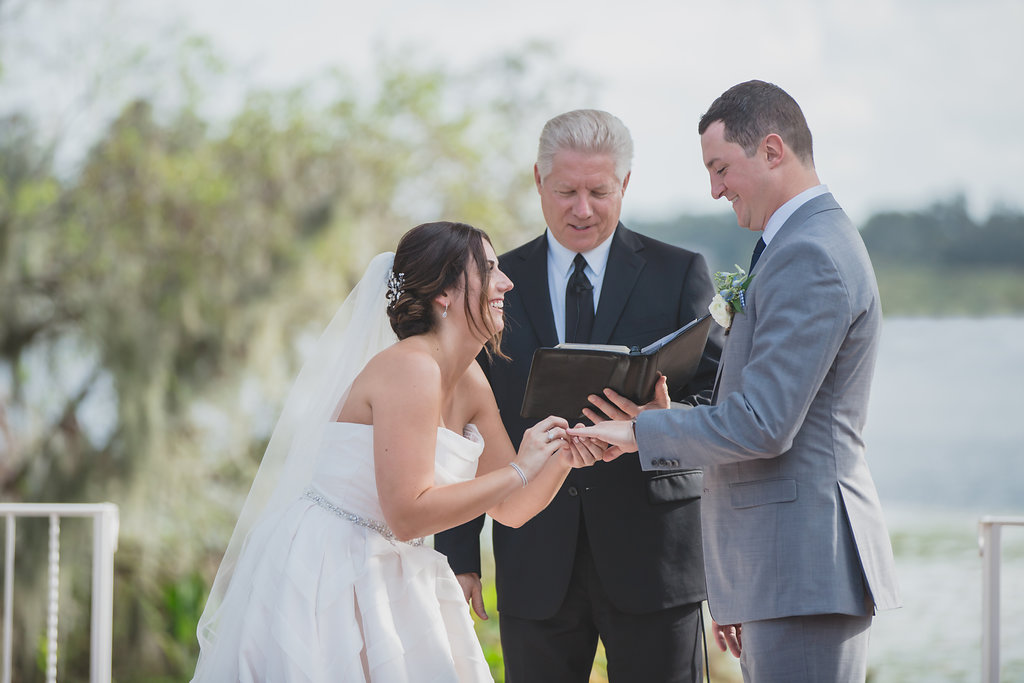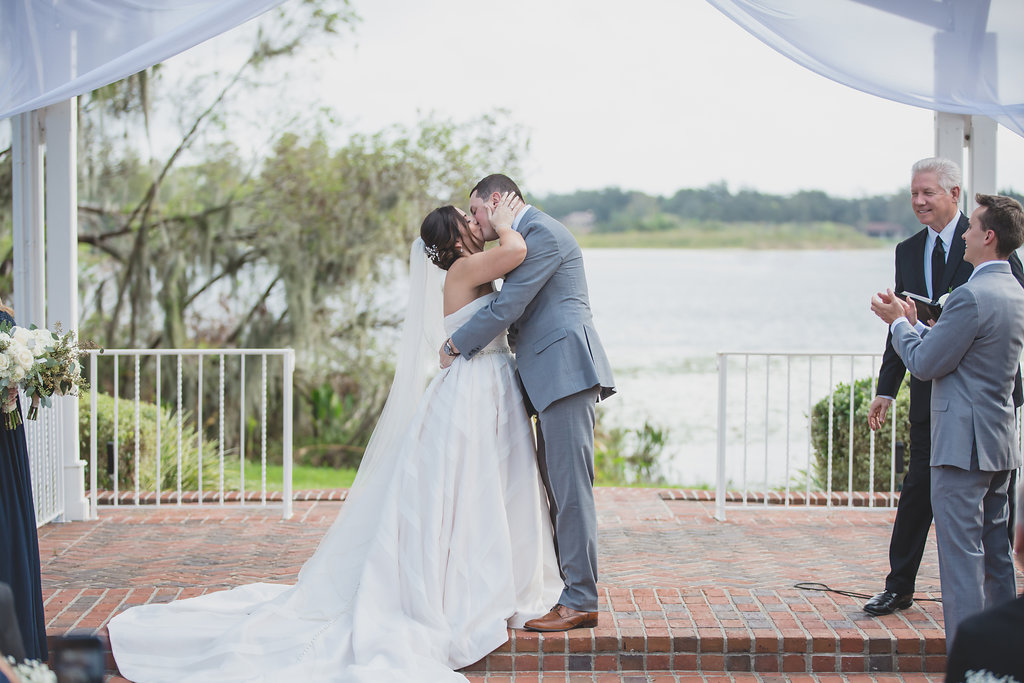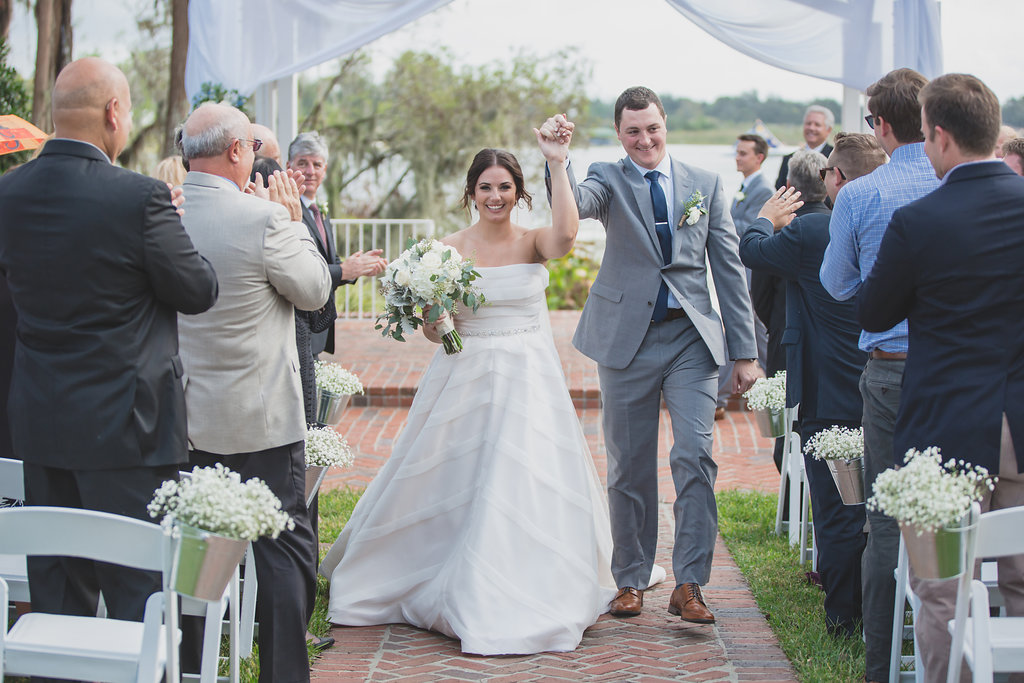 From Bride, Liesl:
How did he propose?
I was dying to visit Savannah GA for a long time! So for our 5 year anniversary we drove up. Everything was a surprise, he told me we were staying at a Hilton by the river walk, when he really booked this beautiful bed and breakfast! The Gastonian, such a stunning place and they were wonderful! We had dinner reservations that was walking distances. As we walked over he had a few monuments he could have stopped at along the way. We stopped at the Forsyth fountain and that was when he popped the question. The ring was in a flat box so I had no idea he was about to propose. A sweet gal around the fountain took some candid photos of me crying and all the emotions. It was perfect! I don't like a lot of attention and even though it was a in a public place it felt so natural and like us. Our dinner afterwards was at Local 11 Ten food & wine. We did a chefs menu, thank goodness! Because there was no ways I could have picked out what I wanted to eat or drink. Every dish and wine pairing was amazing! I can't wait to go back and relive it all.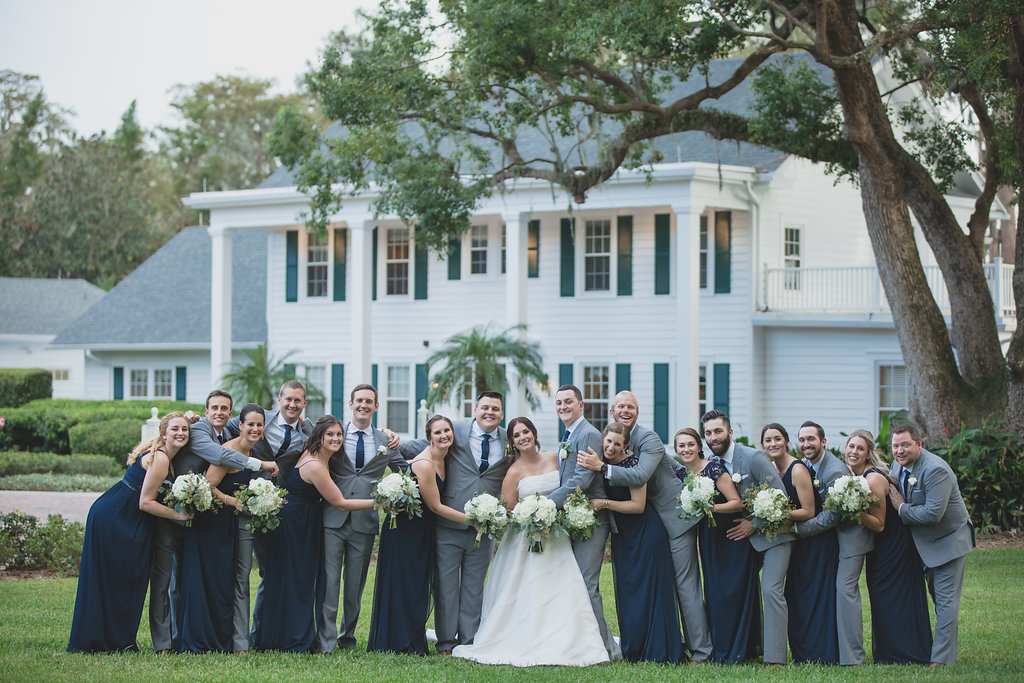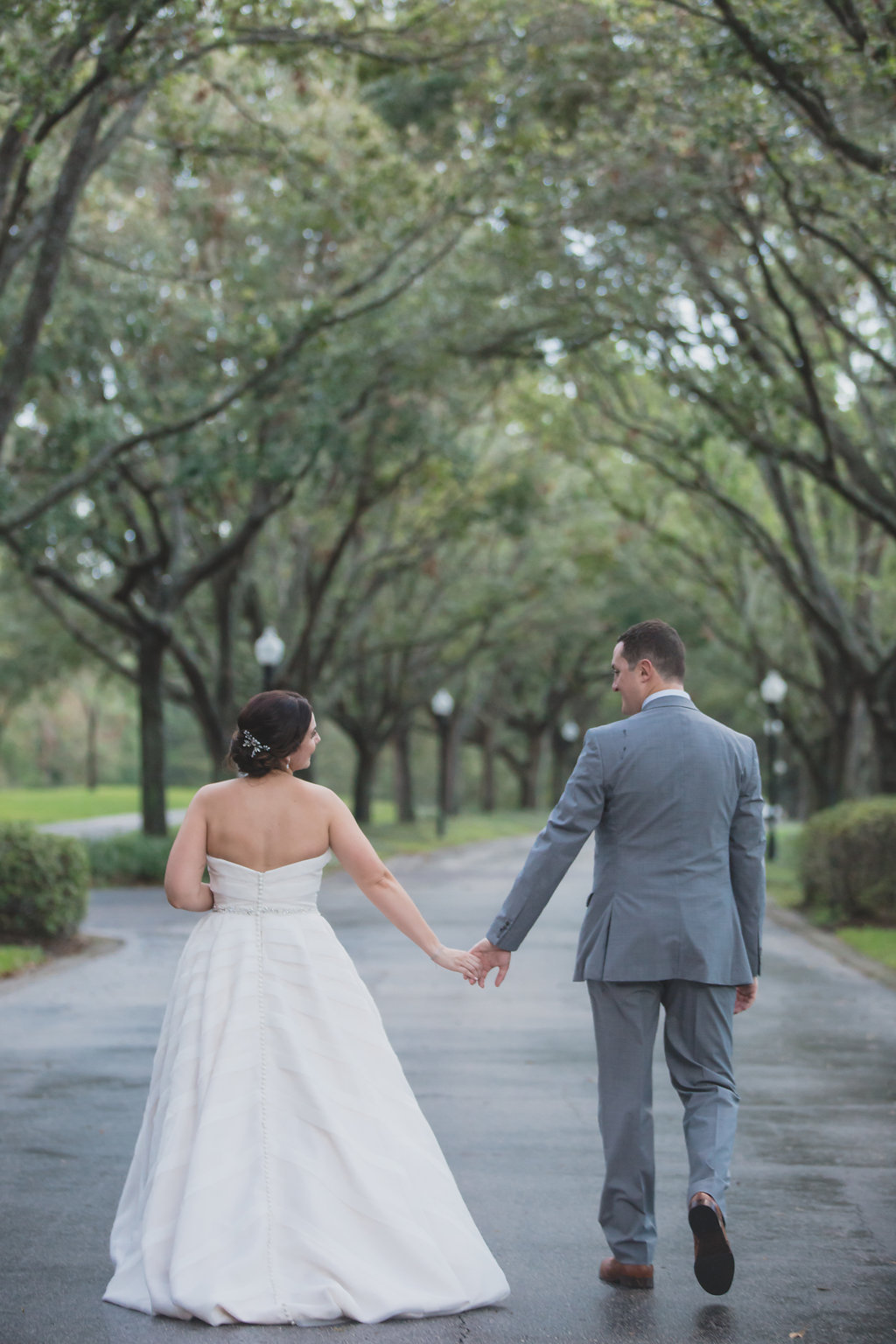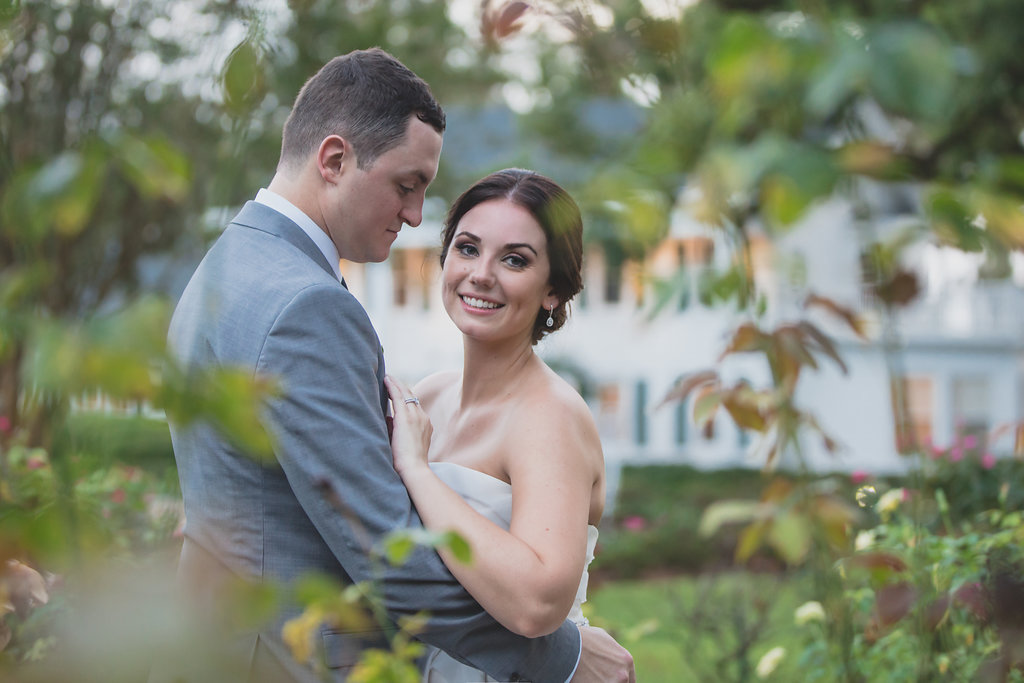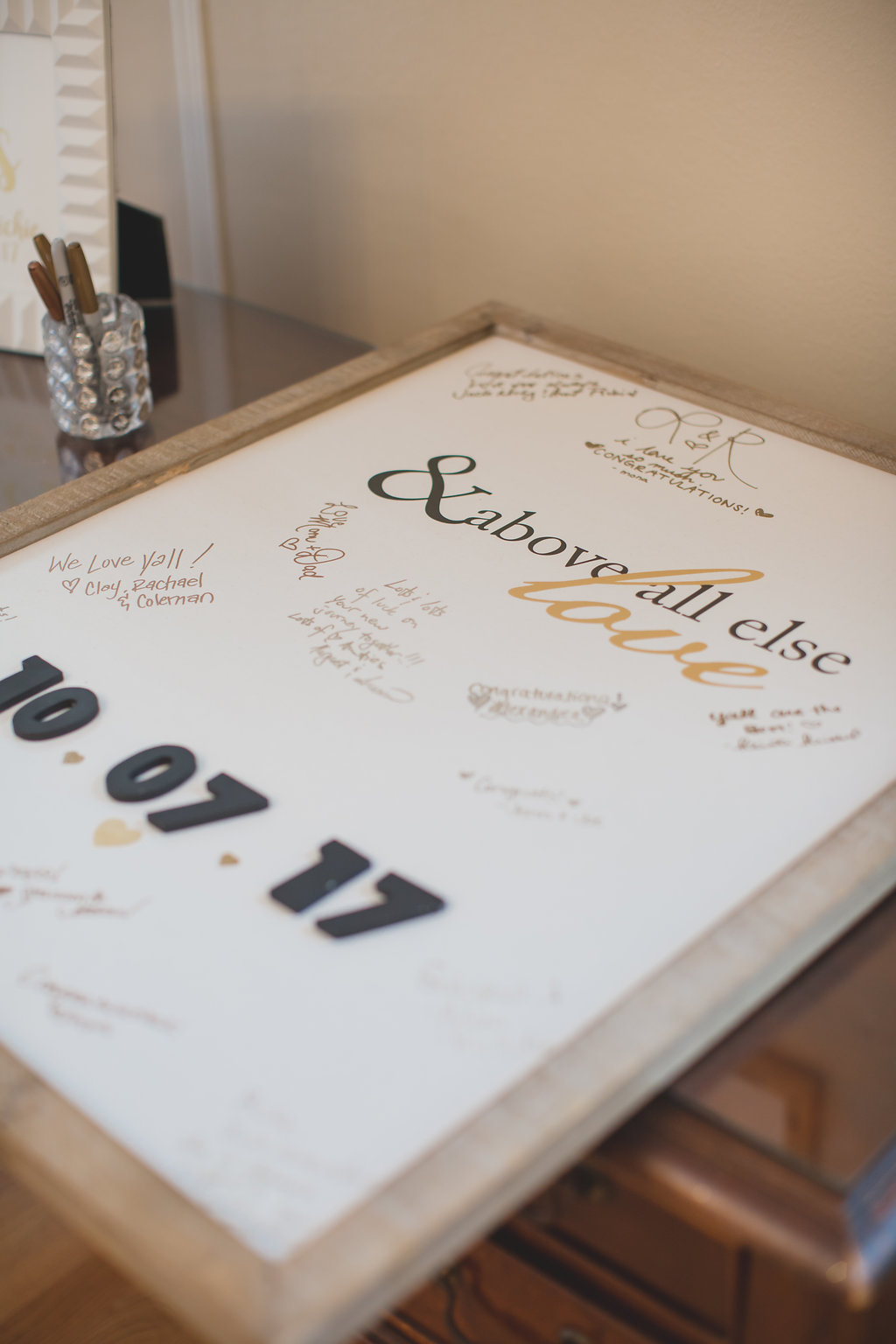 From Bride, Liesl:
What was the most important to the two of you while planning? Was there anything that you chose to splurge on or skip?
We really wanted our guests to feel comfortable and have the best time! We cared a lot about the venue, bar, music and photos. We spent a lot of time and effort on all of those things. We went the extra mile on our bar, got a second bartender and extended it for an additional hour. So worth it! Everyone had a great time forgot how hot it was and just danced the night away. Made for some awesome pictures.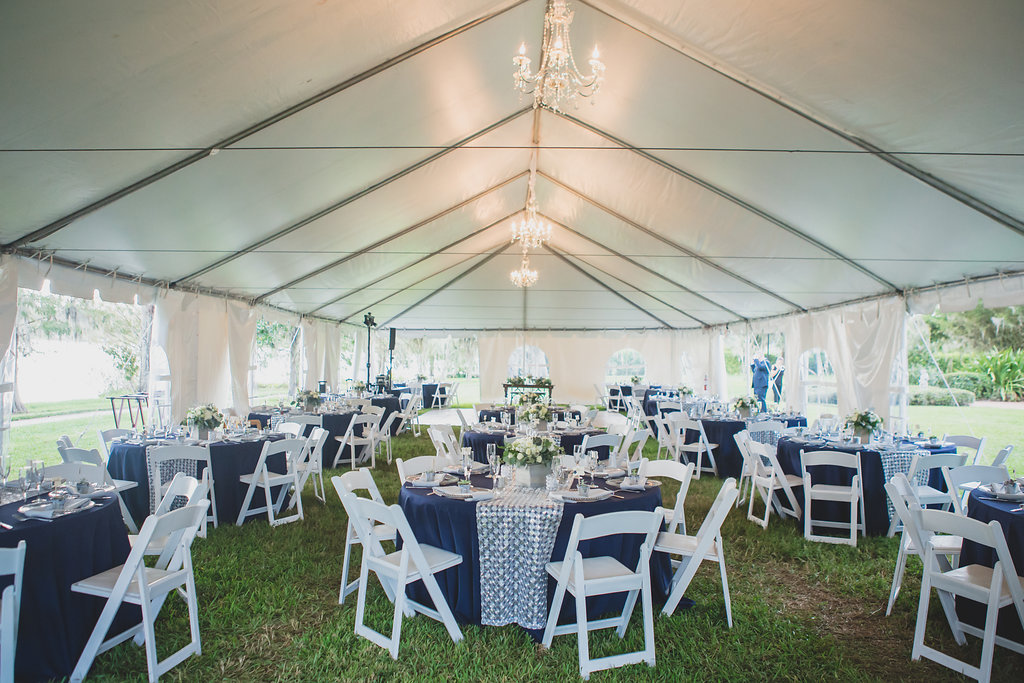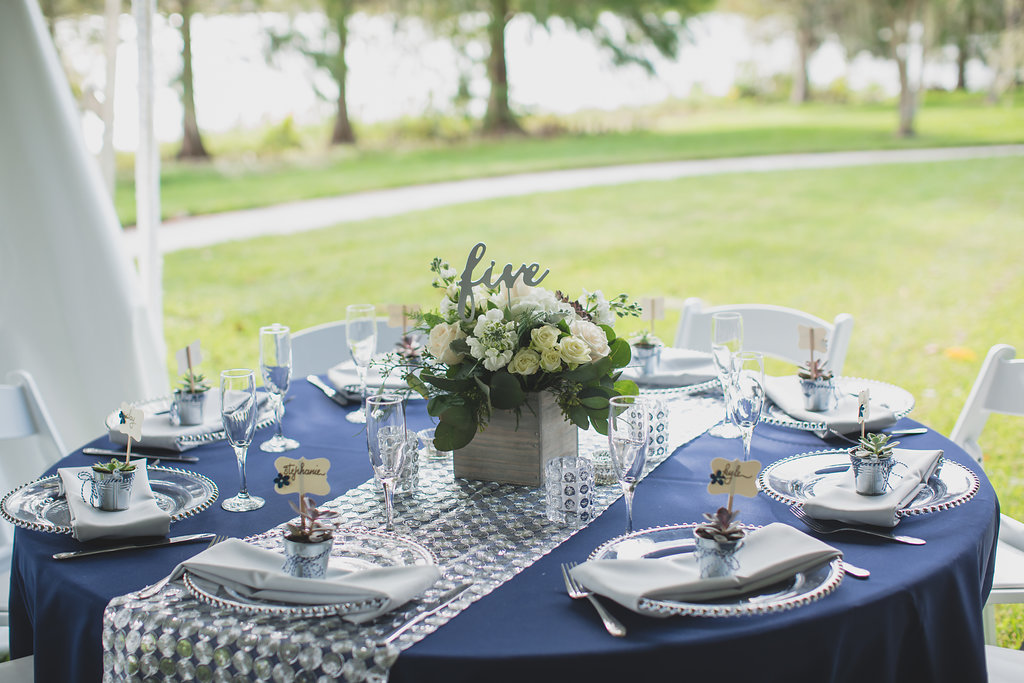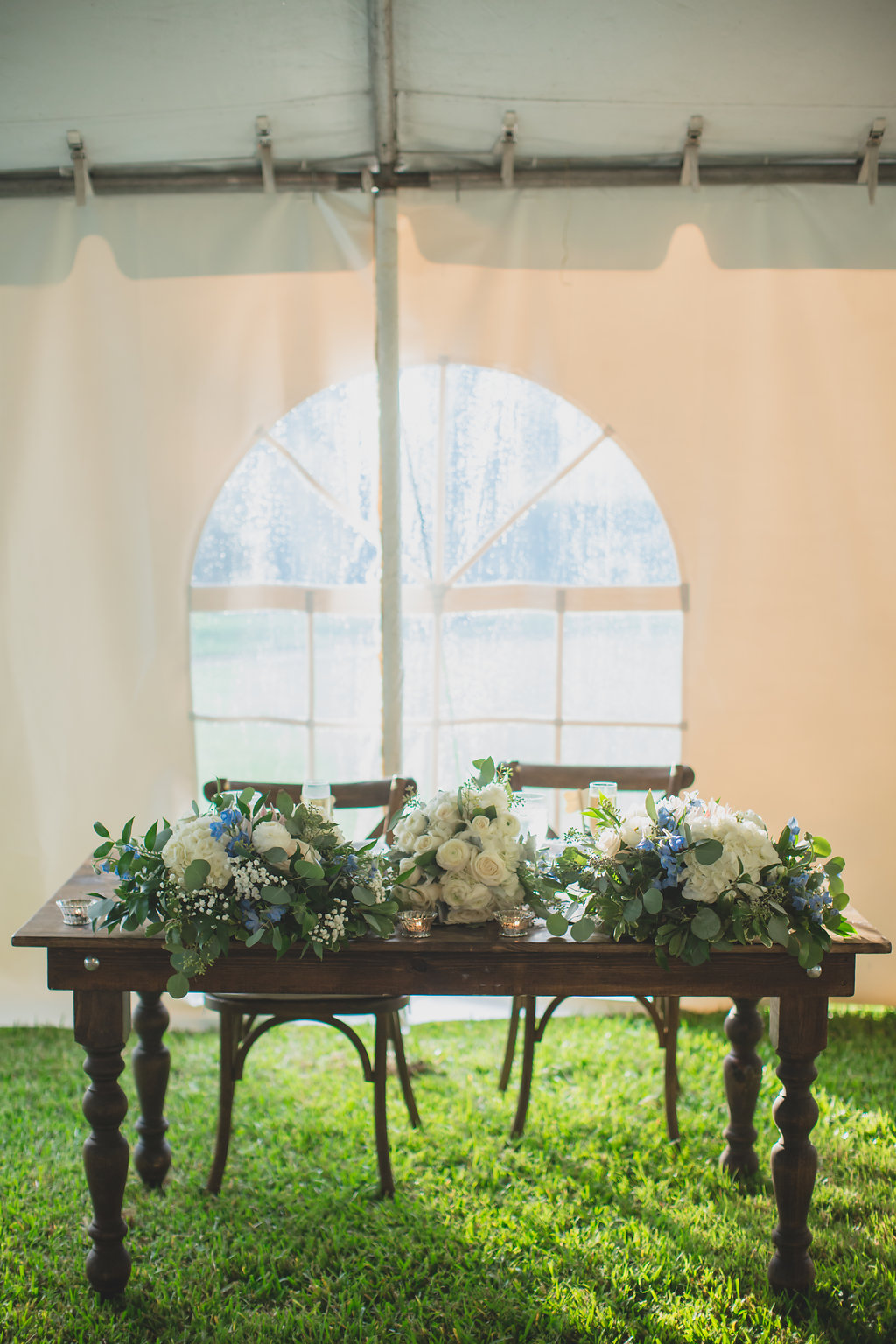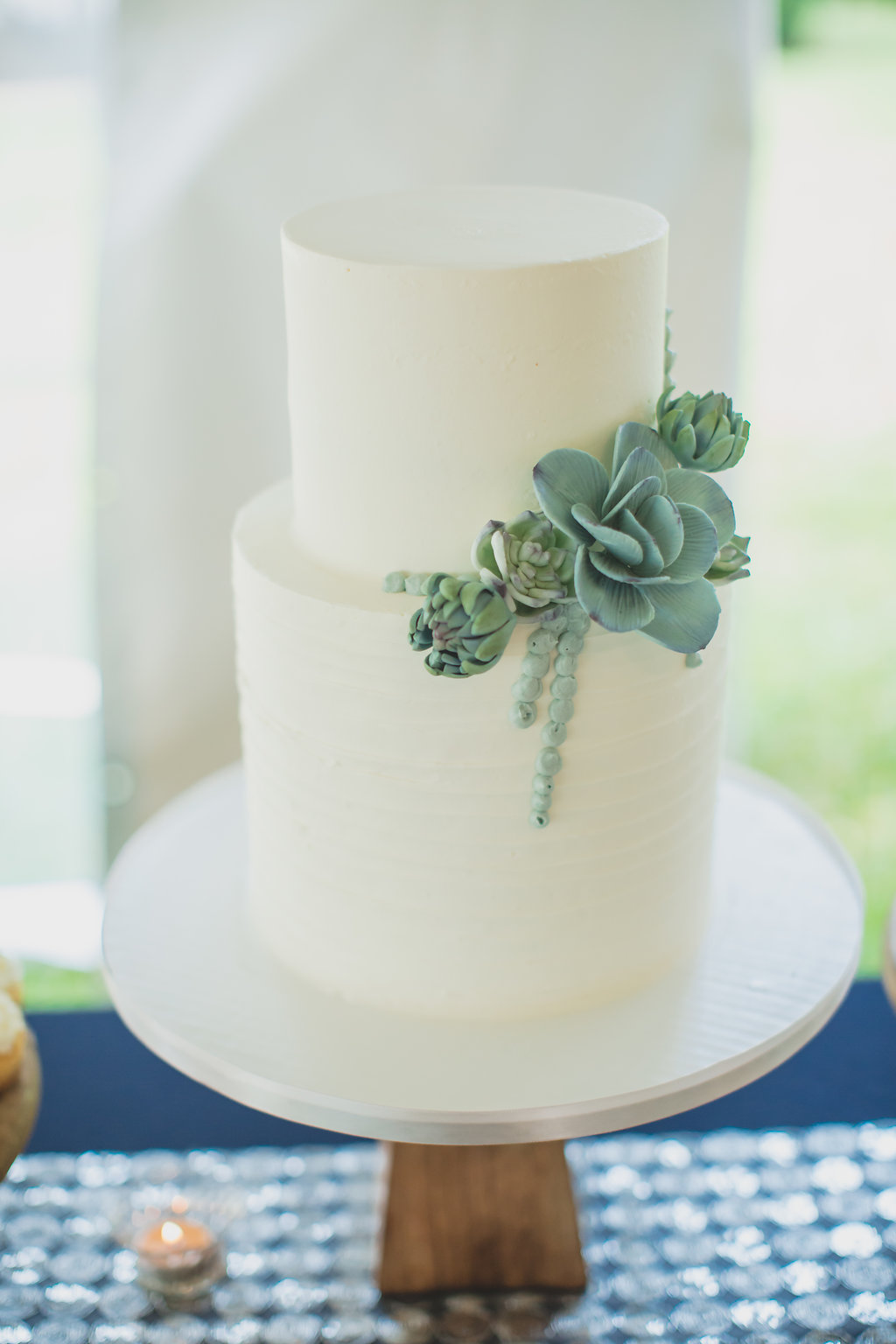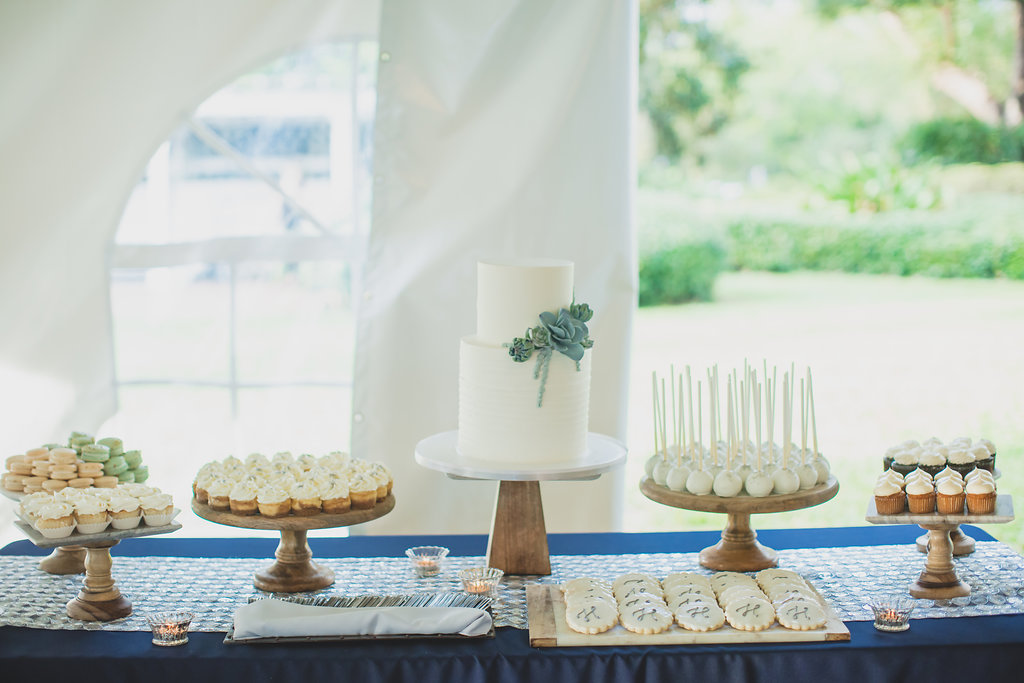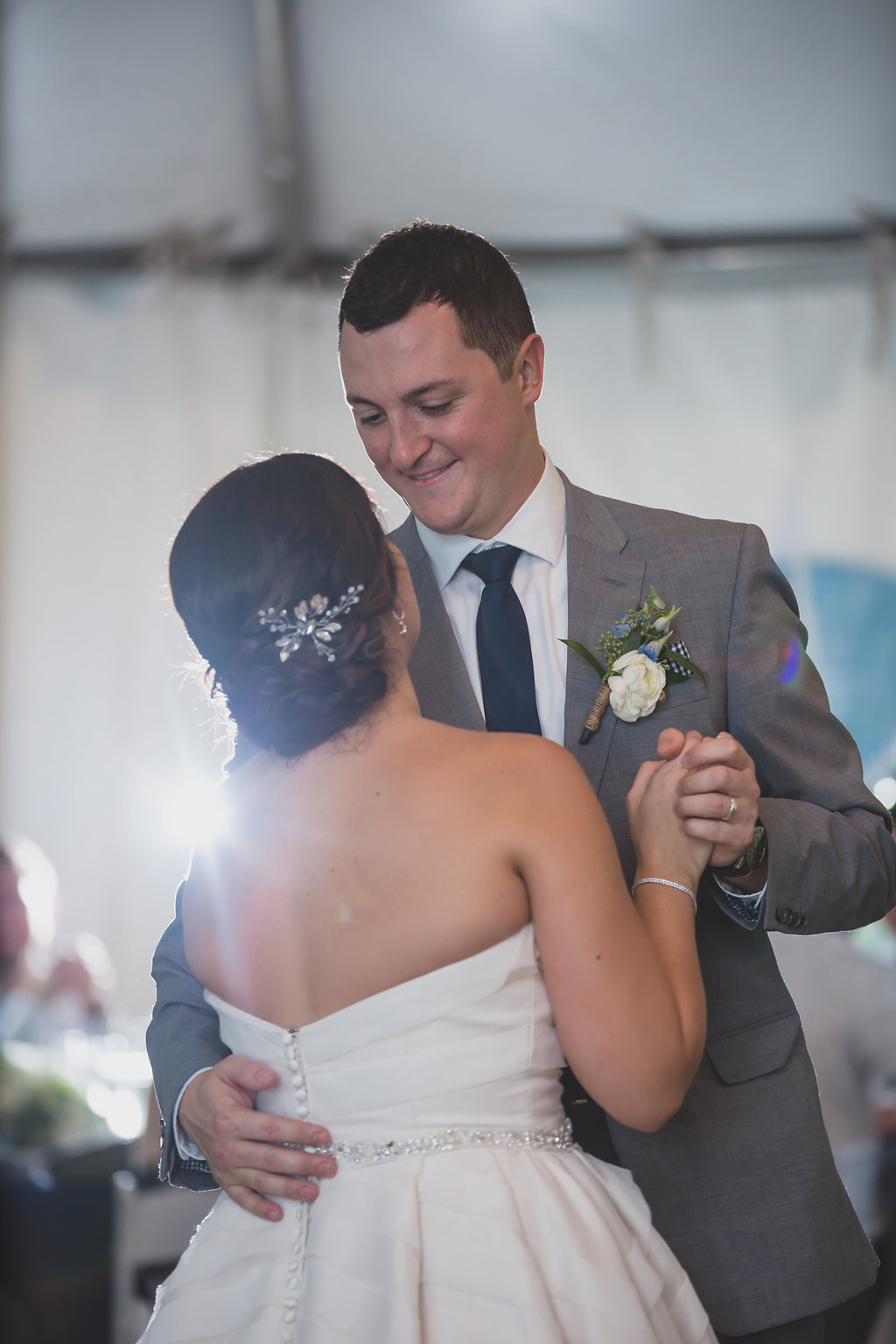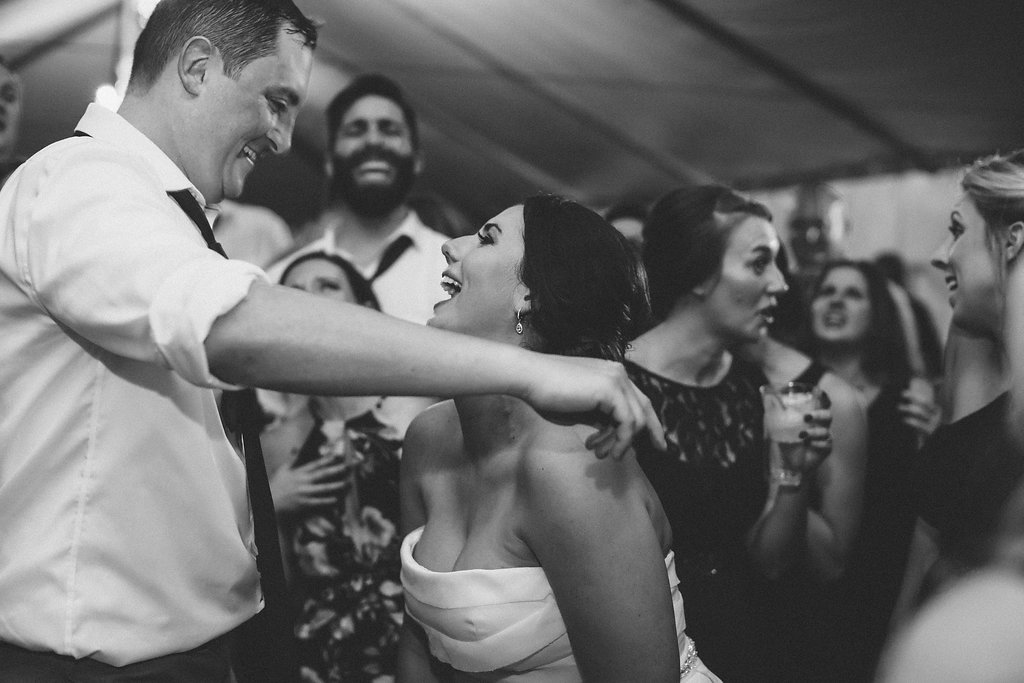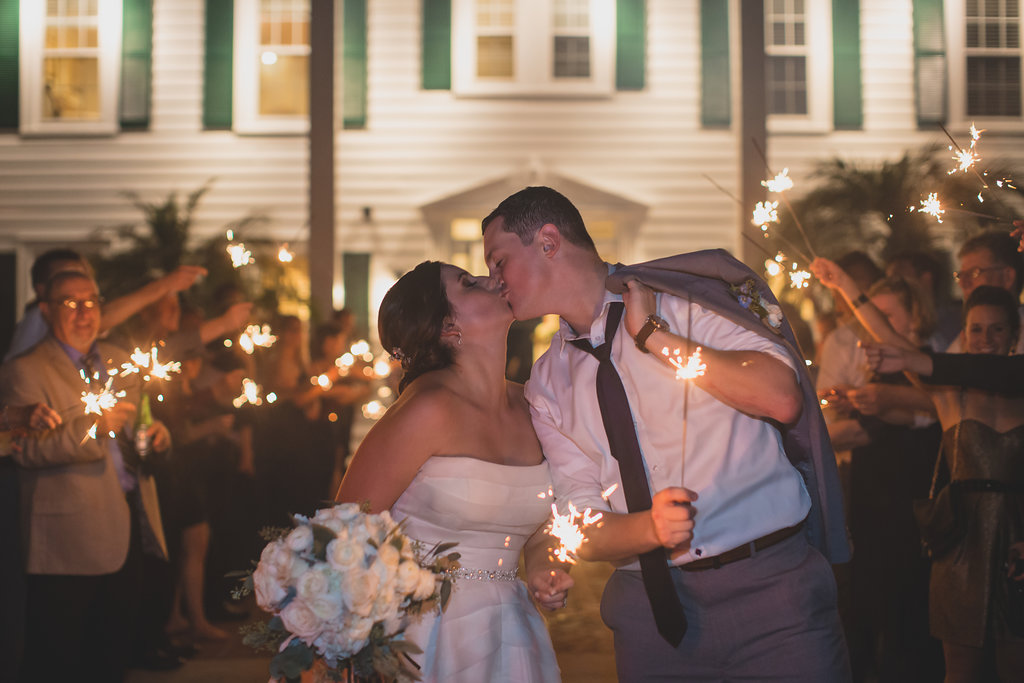 From Bride, Liesl:
What advice would you give to the couple currently planning their wedding?
Be patience with one another. Its so fun to plan everything but also incredibly stressful. We were moving across country a few days after our wedding, so packing up your house, planning your wedding and working all at the same time is a lot, to say the least. Keep your vision in mind but also be adaptable. Not everything is going to go exactly the way you planned it, but sometimes thats ok!
It poured for about an hour in the middle of our outdoor wedding and we had to get a last min tent which dramatically changed the venue. We were for sure bummed we loved the pavers and cafe lights, we didn't get to sit under them but the day was still amazing. And we got such a gorgeous photo under the cafe lights with a full moon right as the wedding was ending. It was perfect! Sure my dress was SO dirty, my shoes were ruined, it was crazy hot (100% humidity to be exact) we danced so much we broke through the dance floor but it was perfect! Good thing, my makeup & hair stayed put! So just roll with the punches and remember you are marrying your favorite person. The biggest disappointment you could do to yourself is to focus too much on what its suppose to be rather then just enjoy it for what it is.