Emerald and Navy Sydonie Mansion Wedding - Cherie and Matt
The Sydonie Mansion in Mount Dora, Florida, is incredibly beautiful with so many intricate details! Gardens, fountains, archways, a curved stairwell, iron gates, and market lights are just some of the features that make quite the backdrop for a wedding. Although the sky was filled with heavy clouds, Cherie was all smiles as she prepared to walk down the aisle. She carelessly laughed about the weather, saying none of that mattered because it was her wedding day! You might notice something a tad different about this group of bridesmaids - Cherie added a bridesMAN to her side, and made sure he felt included on everything by supplying him with his very own robe. When it came time for some fun bridesmaids portraits, no one seemed to mind the rain once they were supplied with cute bubble umbrellas!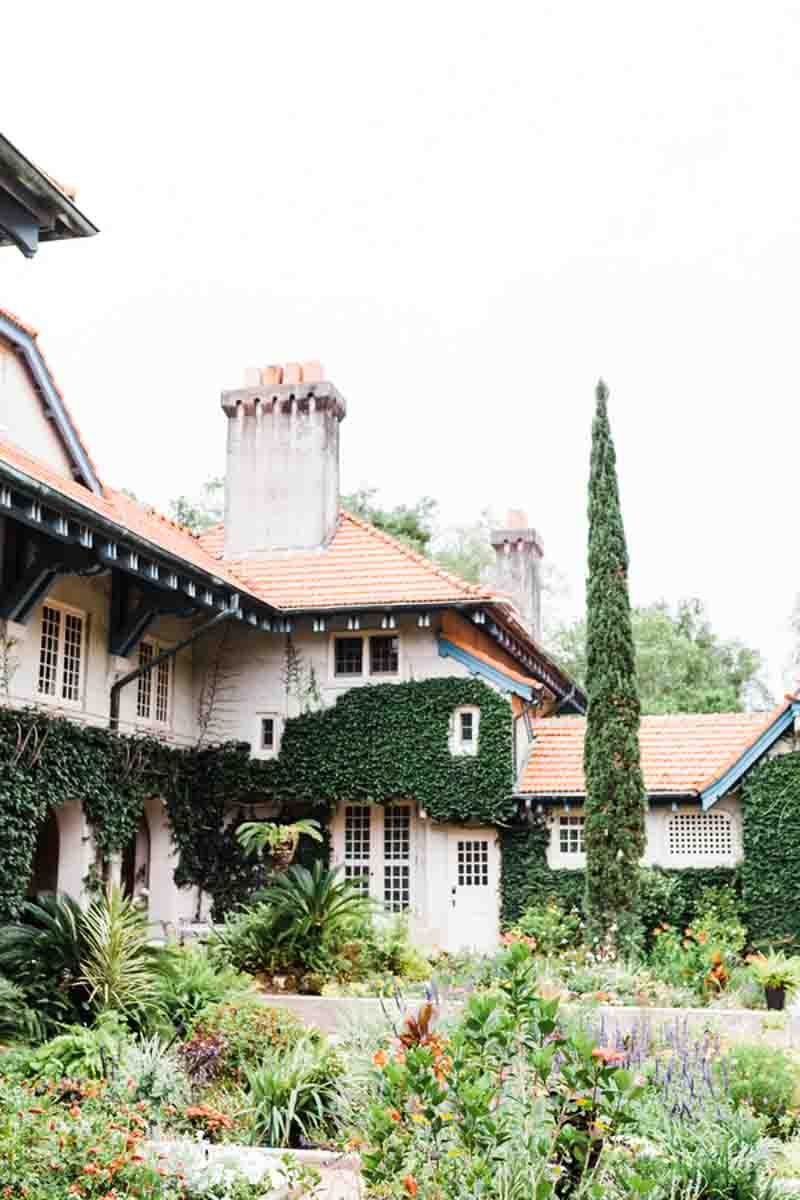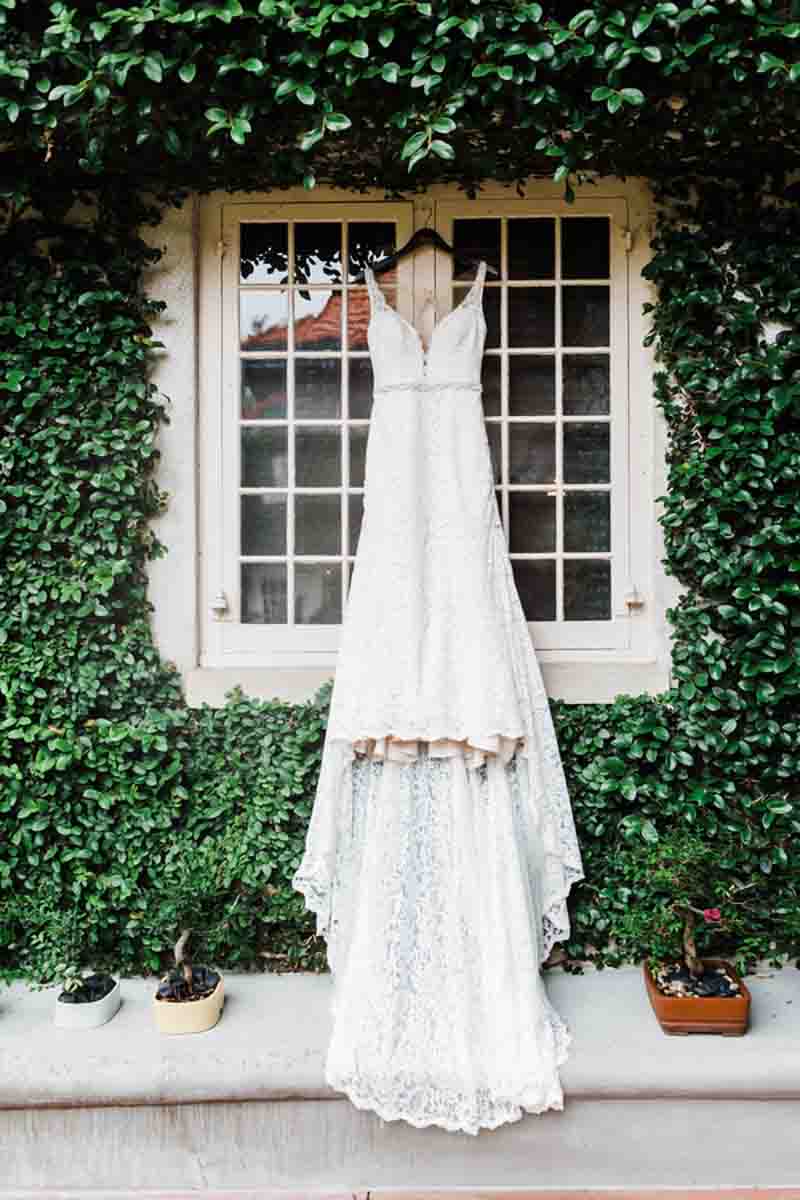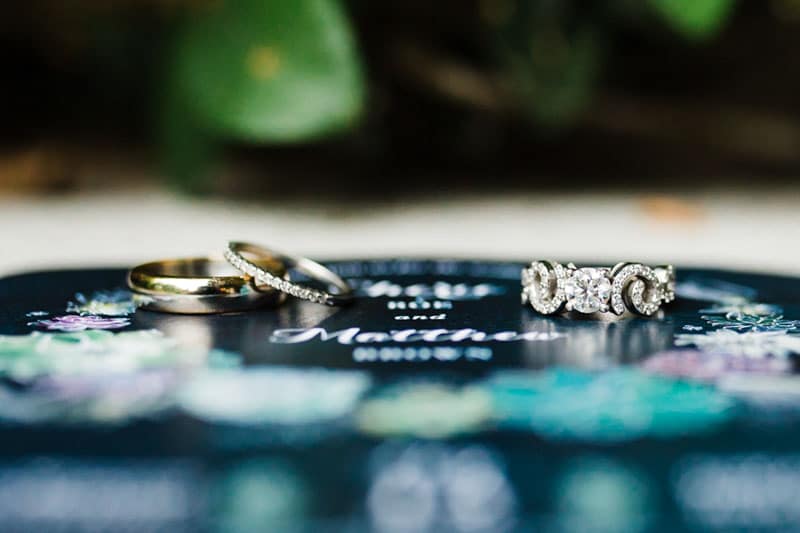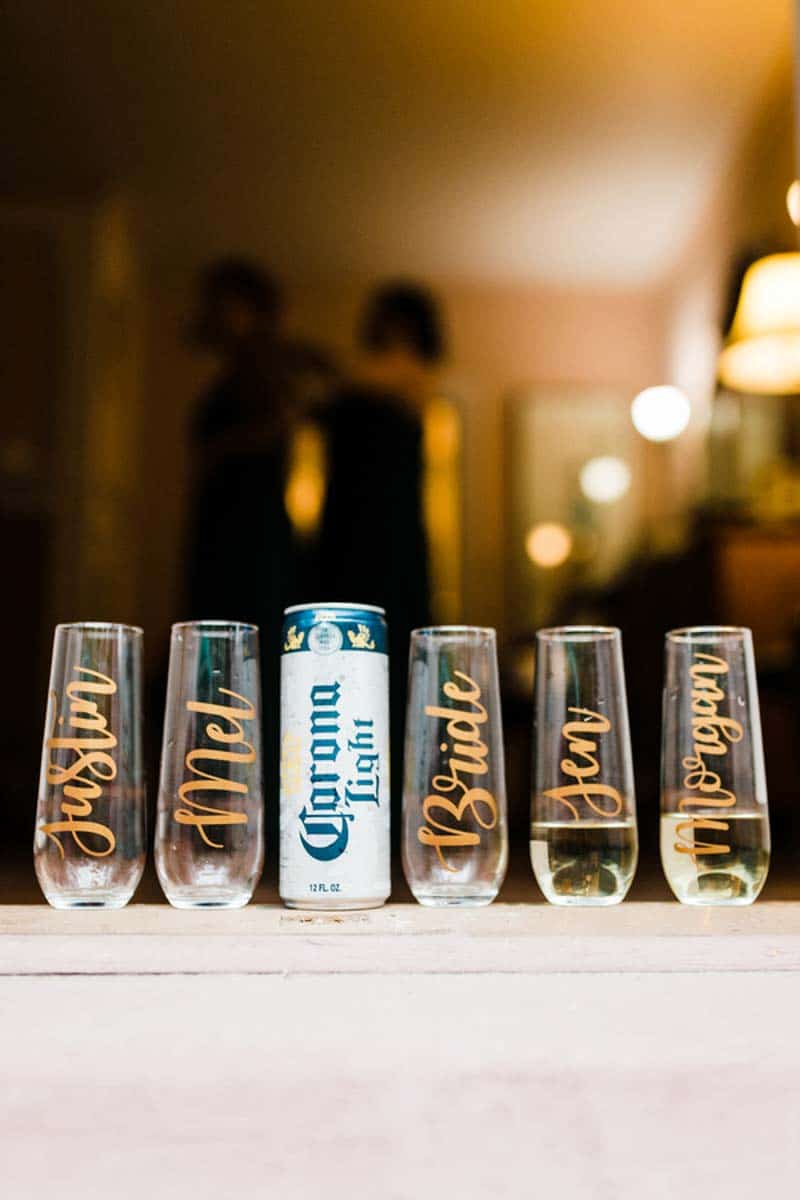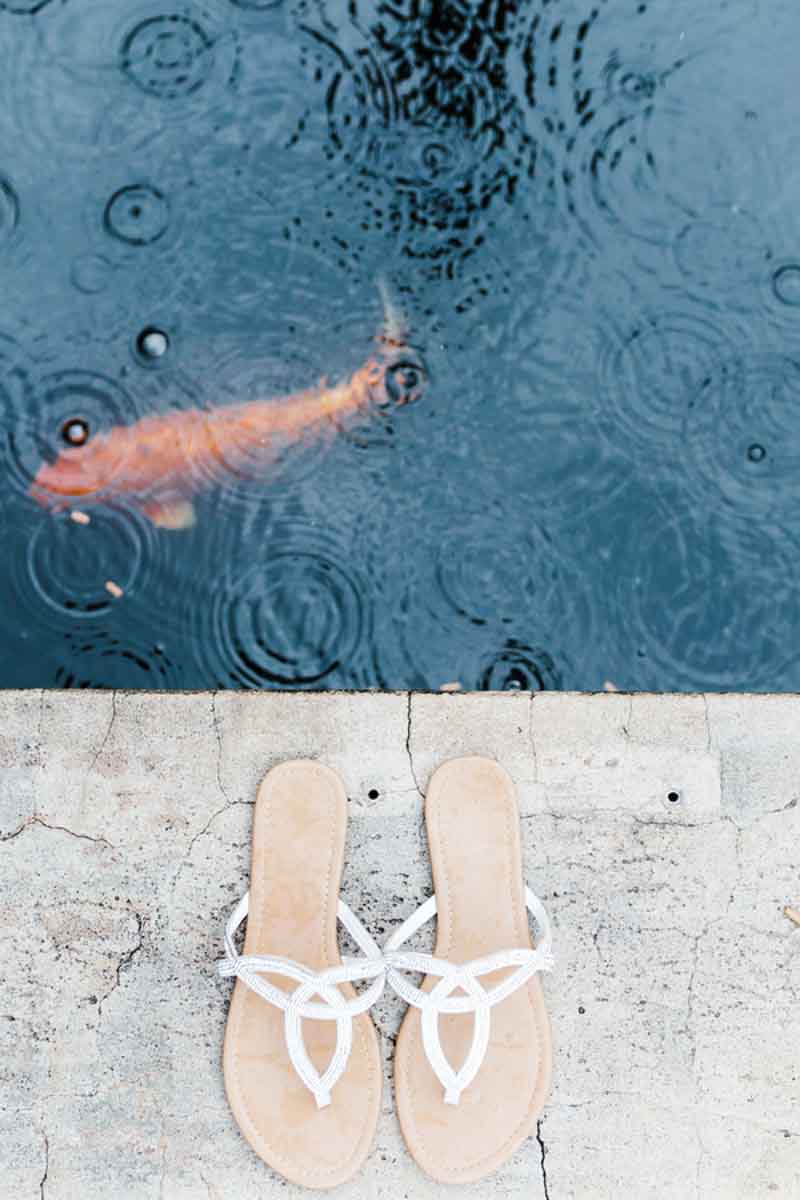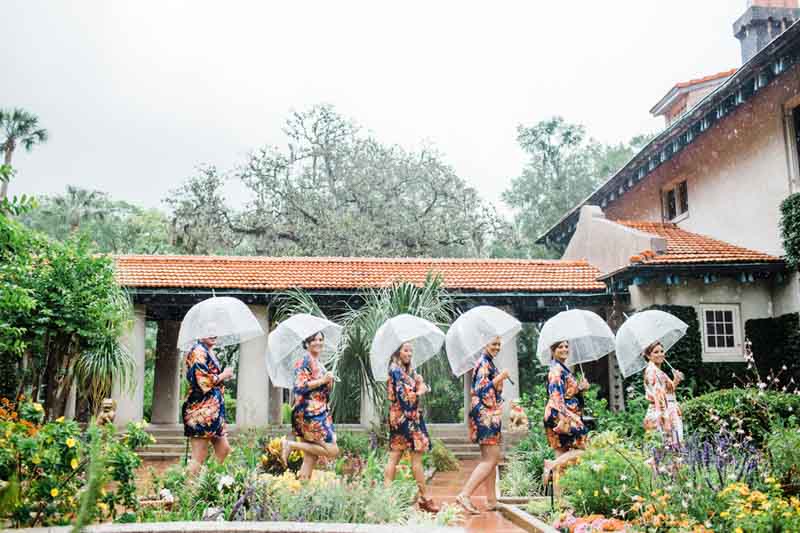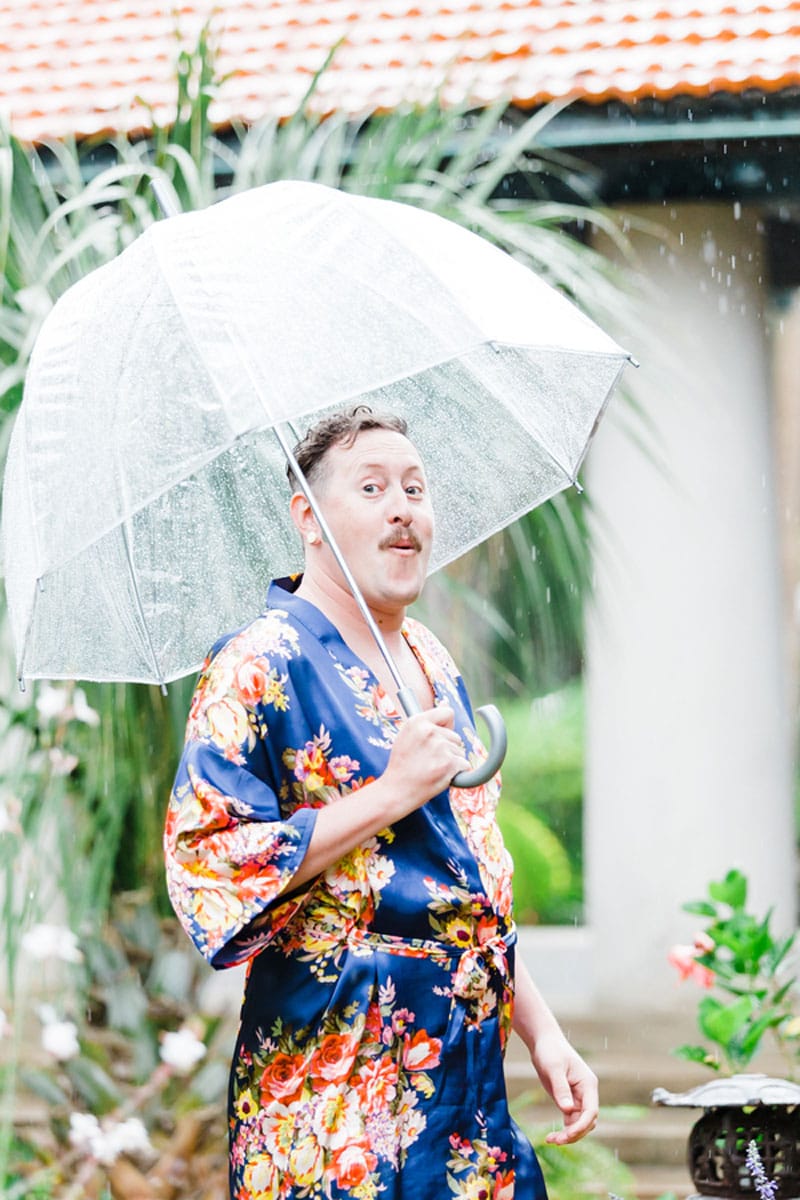 From SO Photography: The men were dressed to impress in blue checked shirts and socks featuring their favorite sports teams. Cherie looked gorgeous in a lacy gown with a long row of buttons down her back, and she met Matt under an archway for an intimate first look. When asked about their experience doing a first look, they had nothing but positive things to say! Cherie explained, "The first look was awesome! The first look took away some of the nervousness and saved us time in the end because we were able to take a lot of formal photos before the ceremony and didn't have to take time away from the reception. It absolutely did not take away from seeing each other down the aisle. We had all day before the first look to hide from each other and make sure we didn't see one another. We are a more private couple anyway, so sharing that moment with just us was the perfect choice." The rain seemed to be never ending, so Busy Bee's quickly changed the ceremony location to the arched hallway. It turned into Cherie's favorite thing about her wedding! She said "My favorite part of the day was walking down our 'back up' aisle with all our loved ones huddled in so close - my brother on one arm and my son on the other - to meet Matt at the end of the aisle. We had to move the ceremony to a covered area, and it turned out to be even better than the original plan because of how close and intimate it felt." After the ceremony, Cherie and Matt walked the entire property for their portraits, utilizing each nook and cranny of the mansion's incredible details. Cherie and Matt were so love struck and happily canoodled in front of the cameras.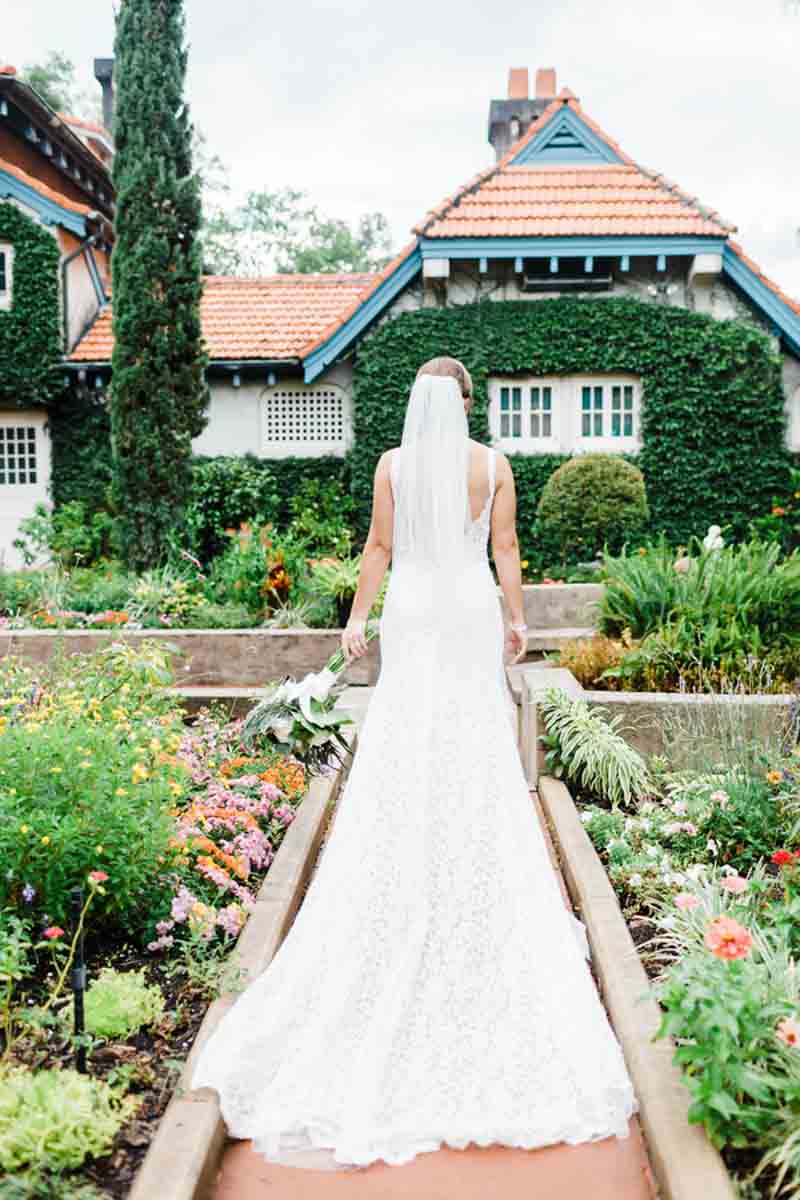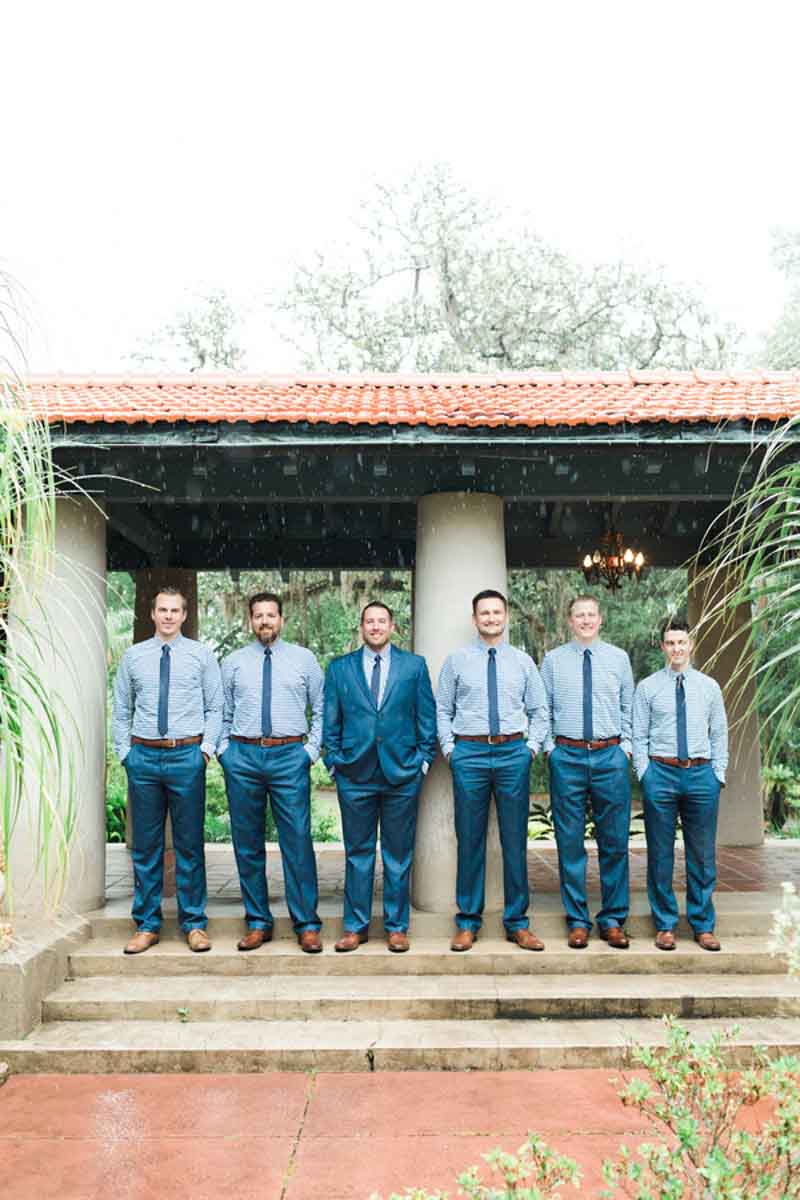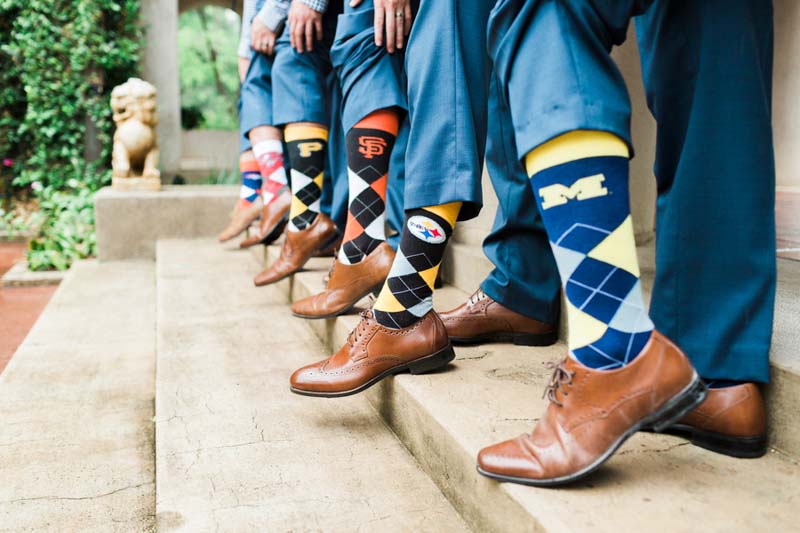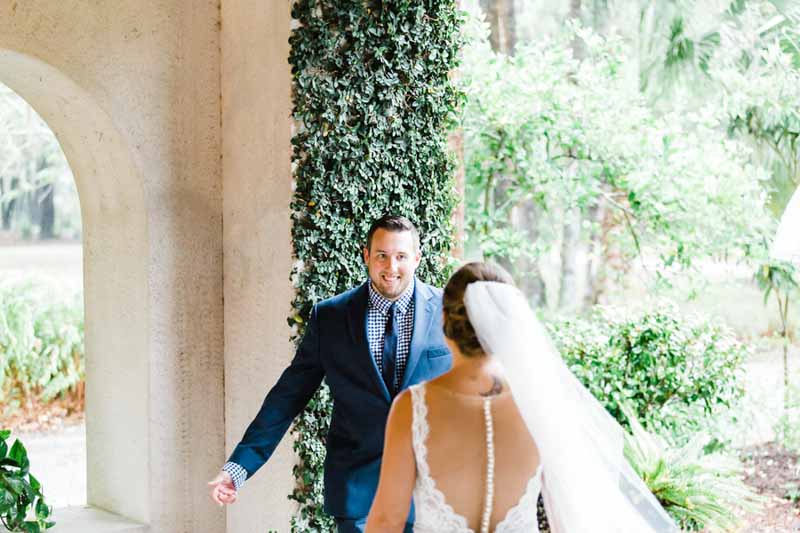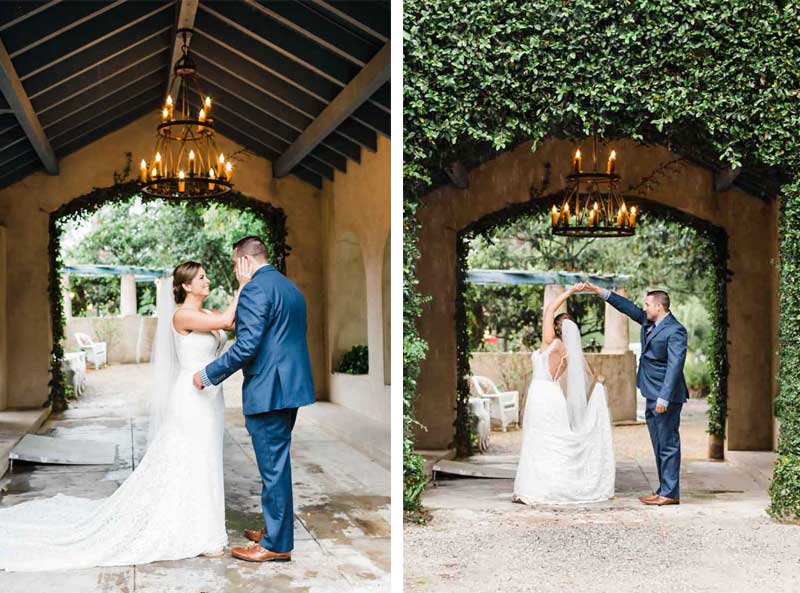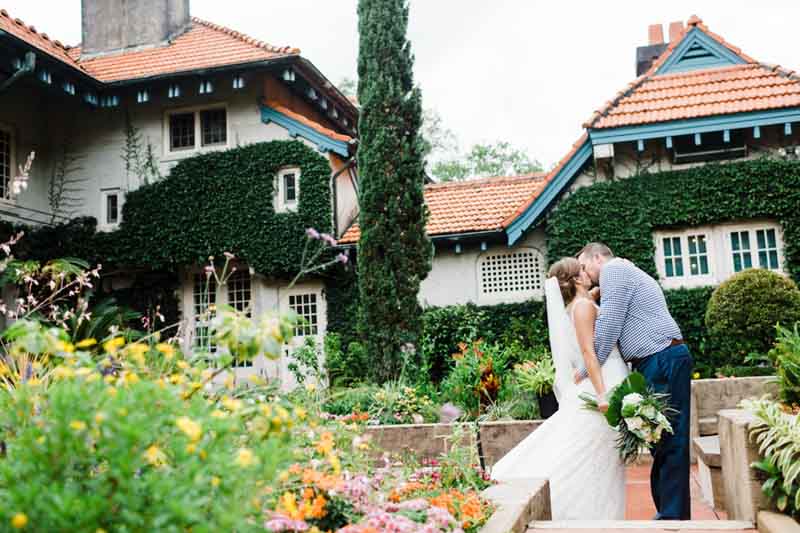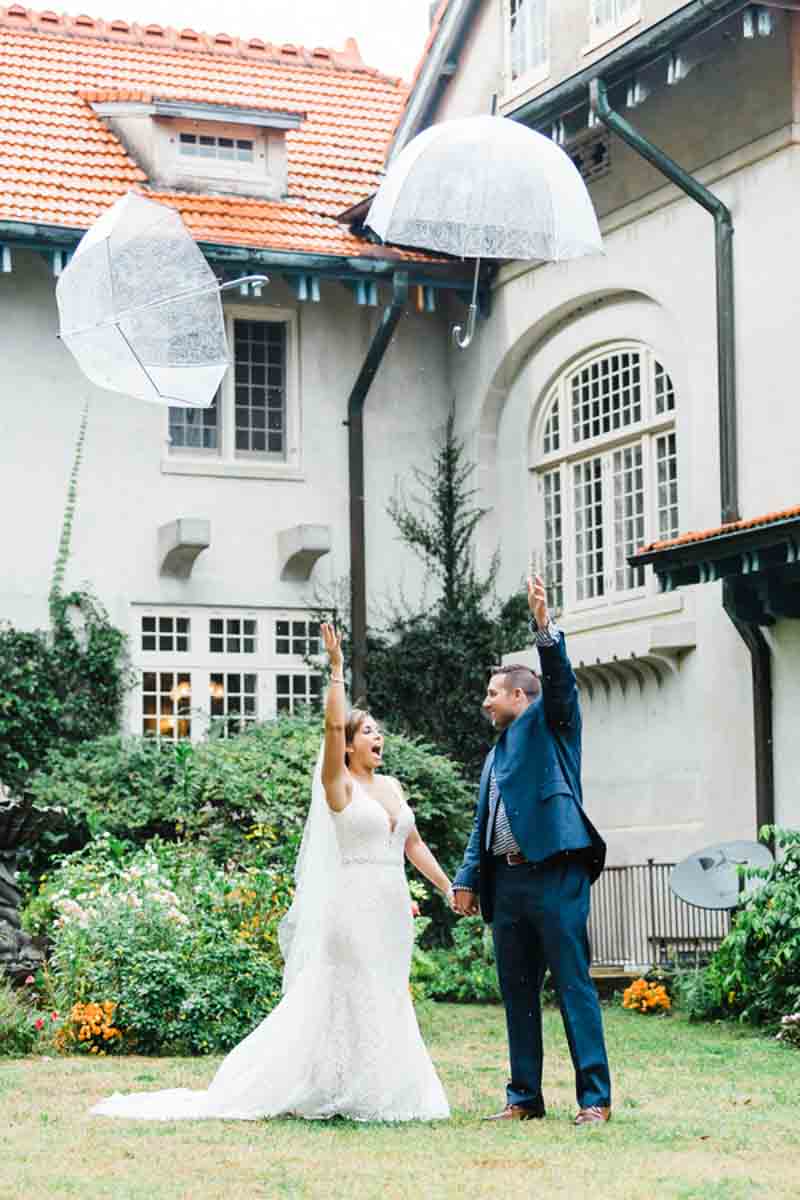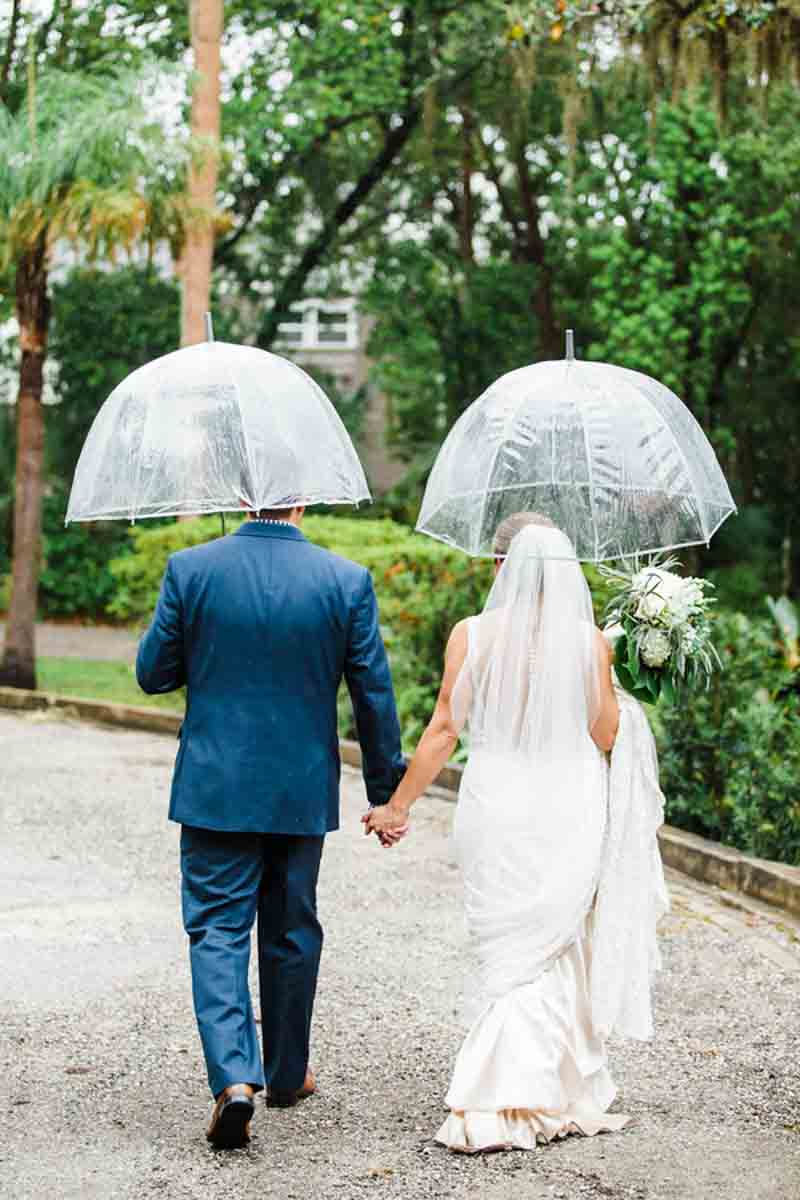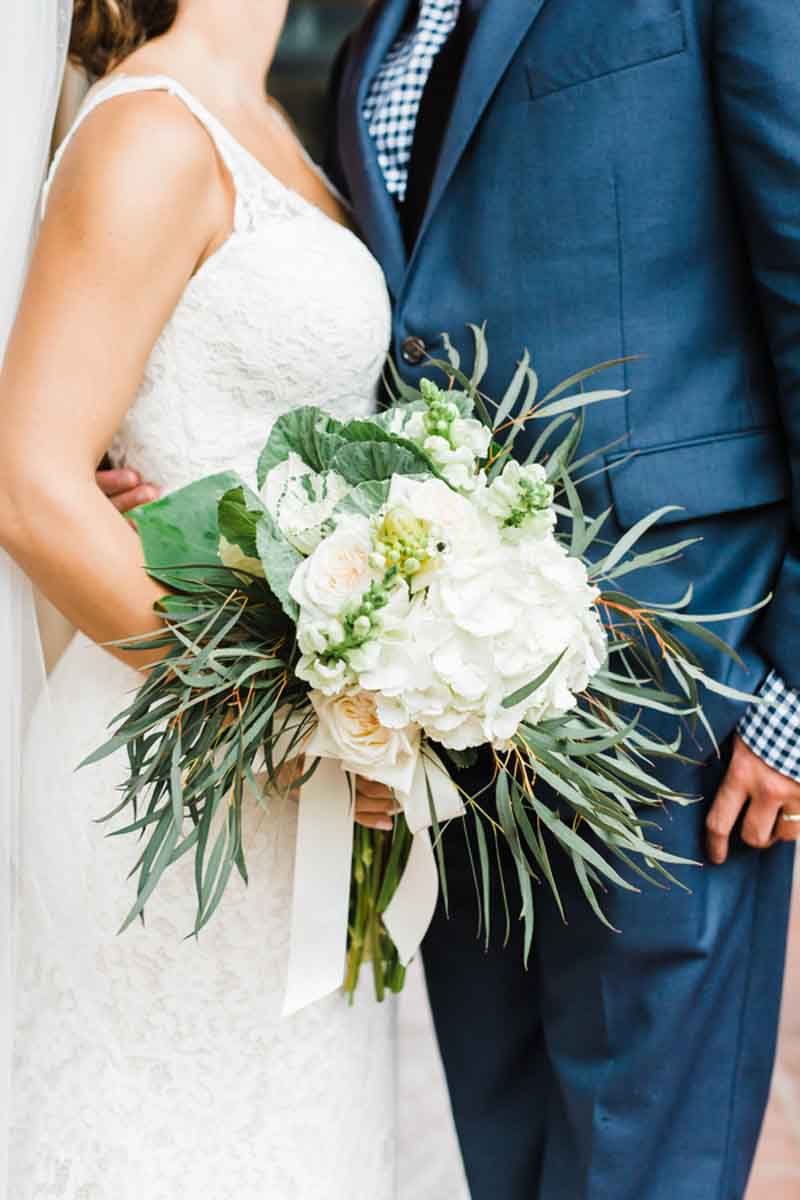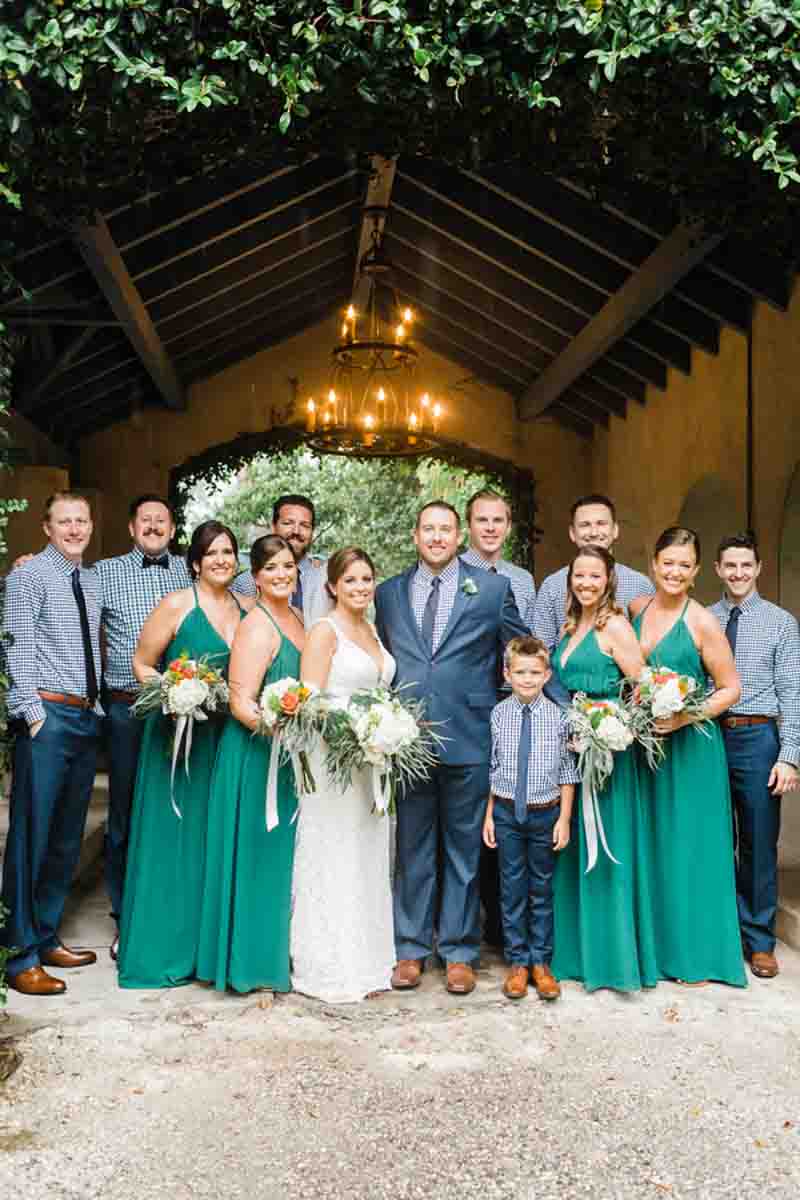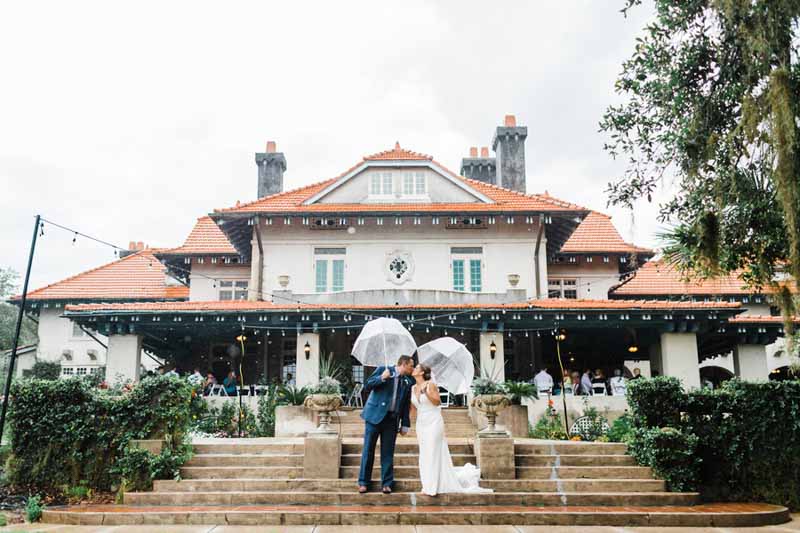 From SO Photography: When asked to describe their wedding, the couple said, "We didn't really have a theme, but we wanted our wedding to be fun and enjoyable for our guests. We wanted it to be a wedding that we would want to attend as a guest. I am lucky enough to have an aunt who designs floral arrangements and has done several weddings in the past. She did an excellent job with the decor. I left things in her hands and I told her I really just did not want matchy-matchy. She put together such a great mix of textures and colors and it could not have been better if I planned every little detail. I especially loved my bouquet, which had cabbages!! Matt is originally from Pittsburgh, and there is a PA tradition of a cookie table. Matt's mom put together our cookie table. She recruited her friends and family to make cookies for the big day, and we ended up with hundreds of homemade cookies. It was a big hit with the guests!" The rain stopped just in time for the reception, which let the newlyweds and all of their guests dance the night away under the market lights in the open air. Cherie and Matt concluded their night with a pop-streamer send off in the same archway where they exchanged their vows.