Phantom of the Opera Inspired Wedding at the Bohemian Celebration - Terra and Chris
From Bride, Terra - From the beginning, the thing that brought us together and connected us the most was our mutual passion for anything Halloween related. We both grew up watching classic horror films, and both developed a deep love for all things spooky, haunted, and bizarre. Halloween started it all for us, and is where our love story truly began. It was only fitting that we chose the best day of the whole year, the one that was most important to us, to celebrate our love and join as husband and wife - and that is why we chose Halloween for our wedding. Our wedding theme was Gothic and dark yet romantically haunting - much like the holiday we hold so dear. The rich reds, golds and blacks were chosen with my favorite Broadway show in mind, The Phantom of the Opera. Everything came together beautifully, and the reception kicked off with the Monster Mash to set the tone for the best "Halloween party" we have ever thrown, one we will continue to celebrate each year on that very special, spooky day.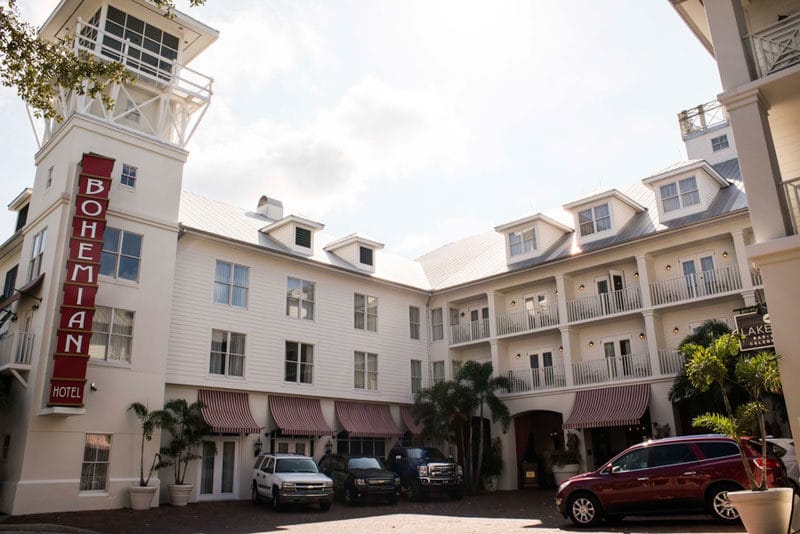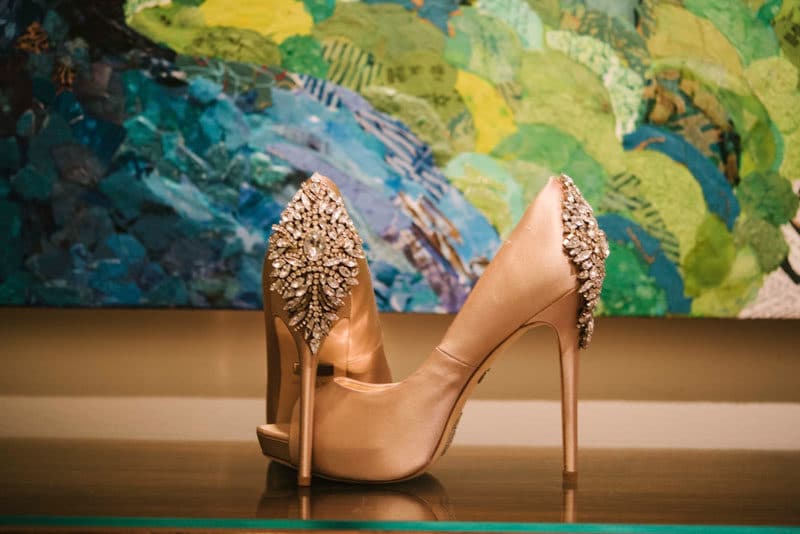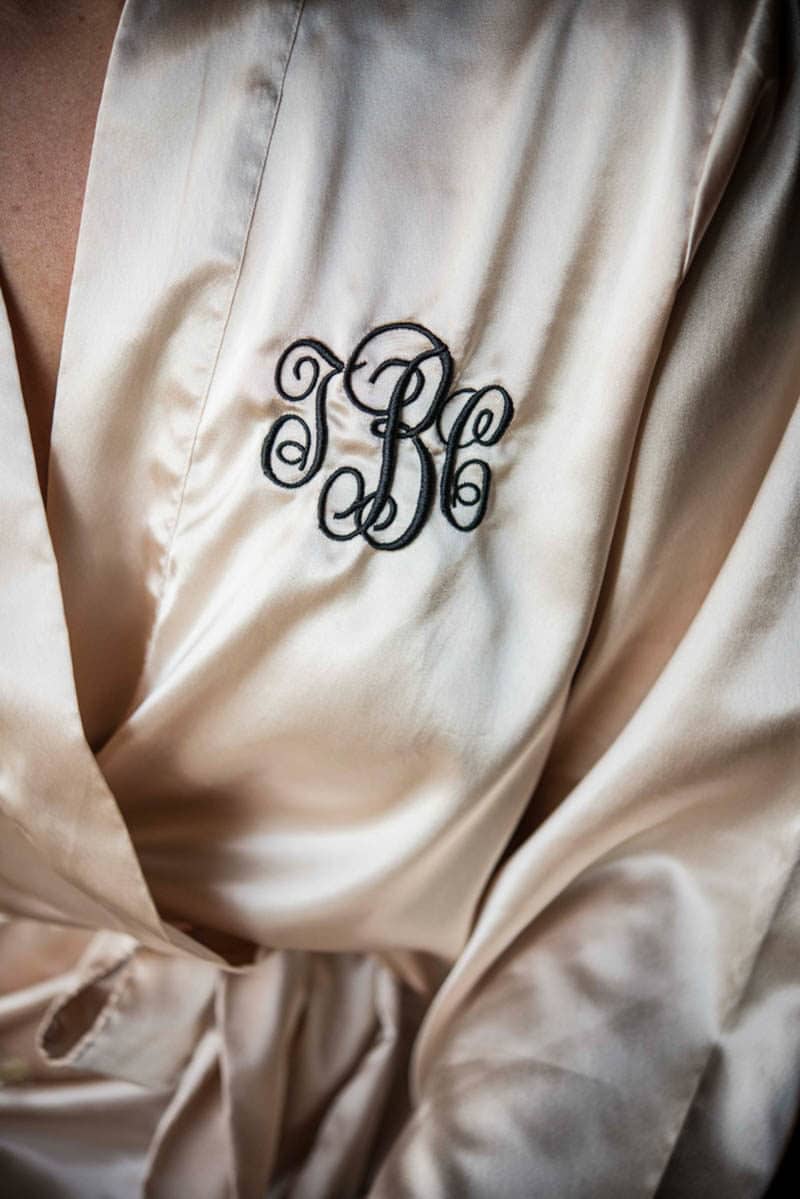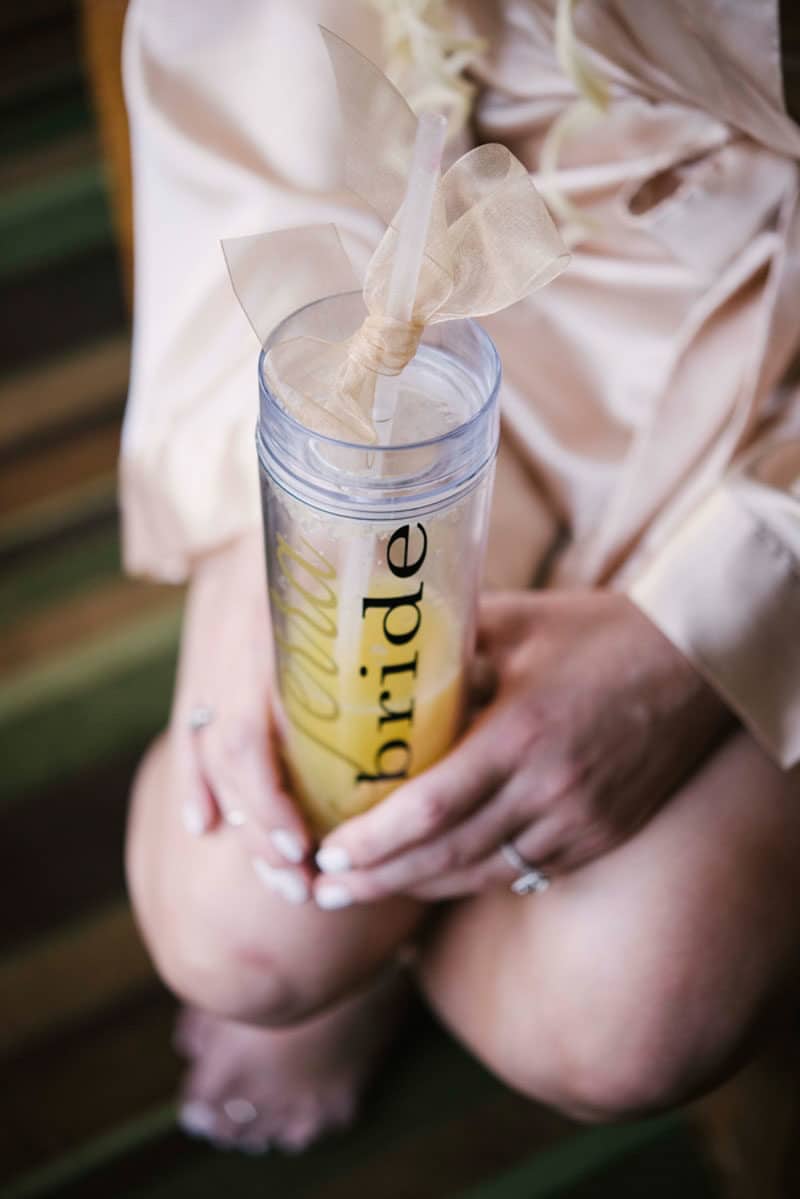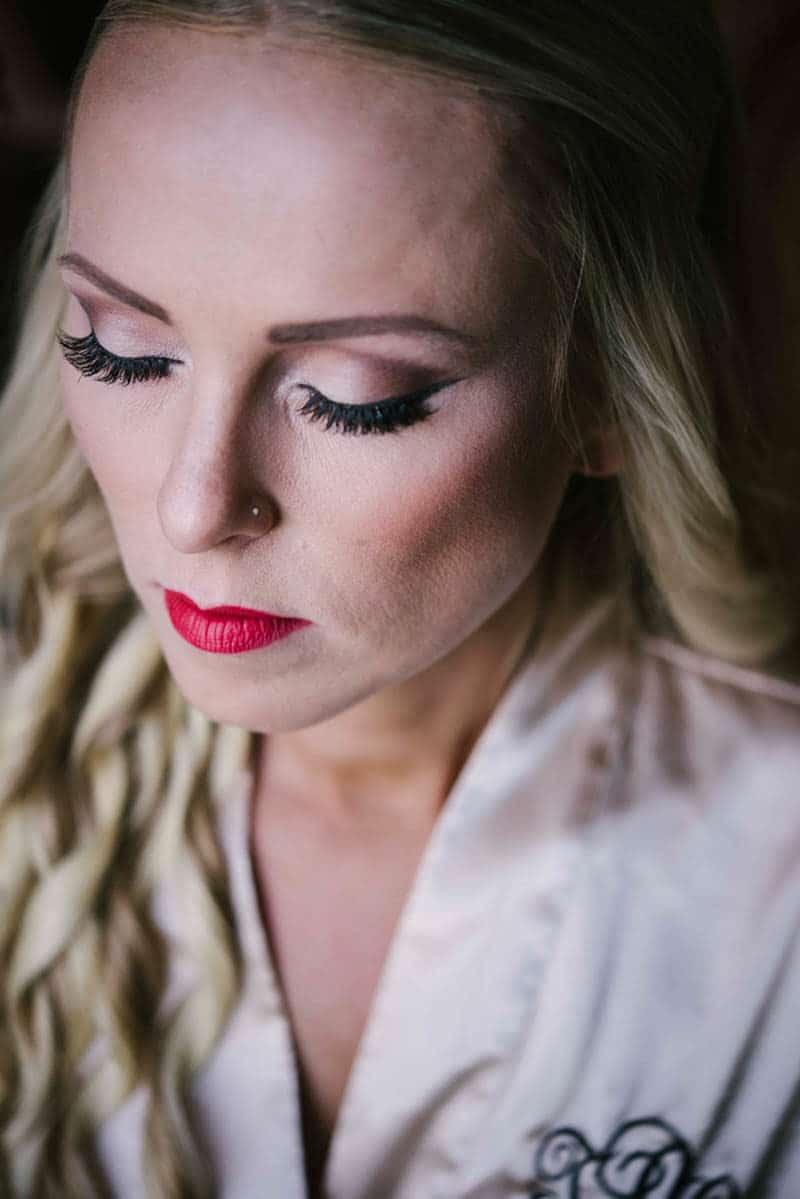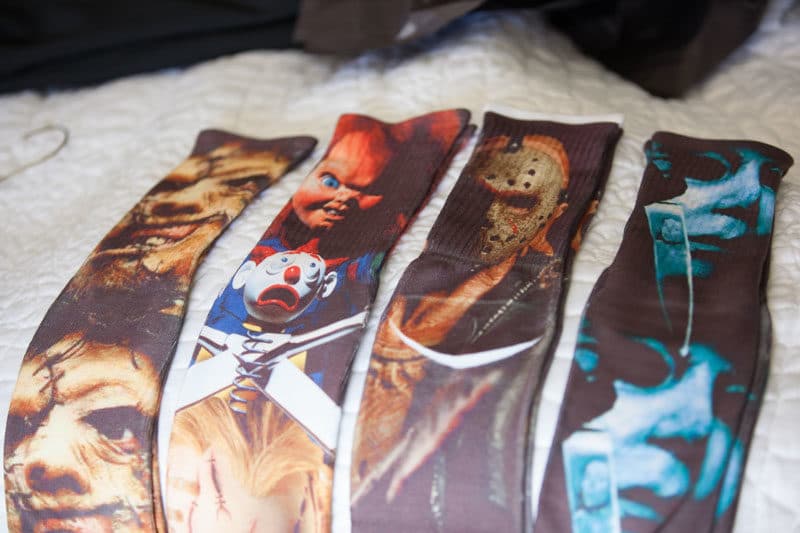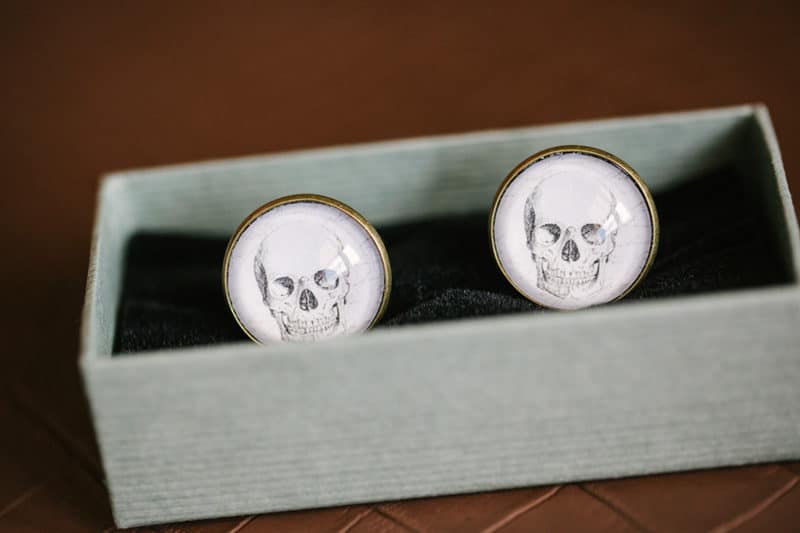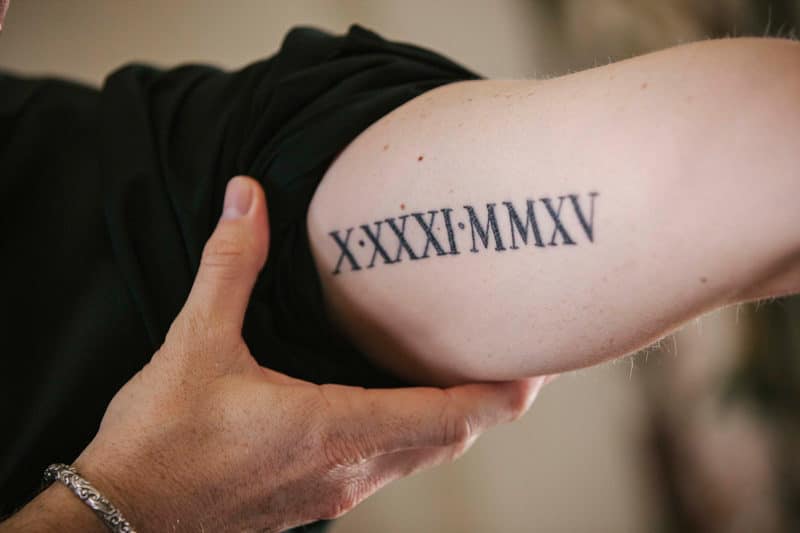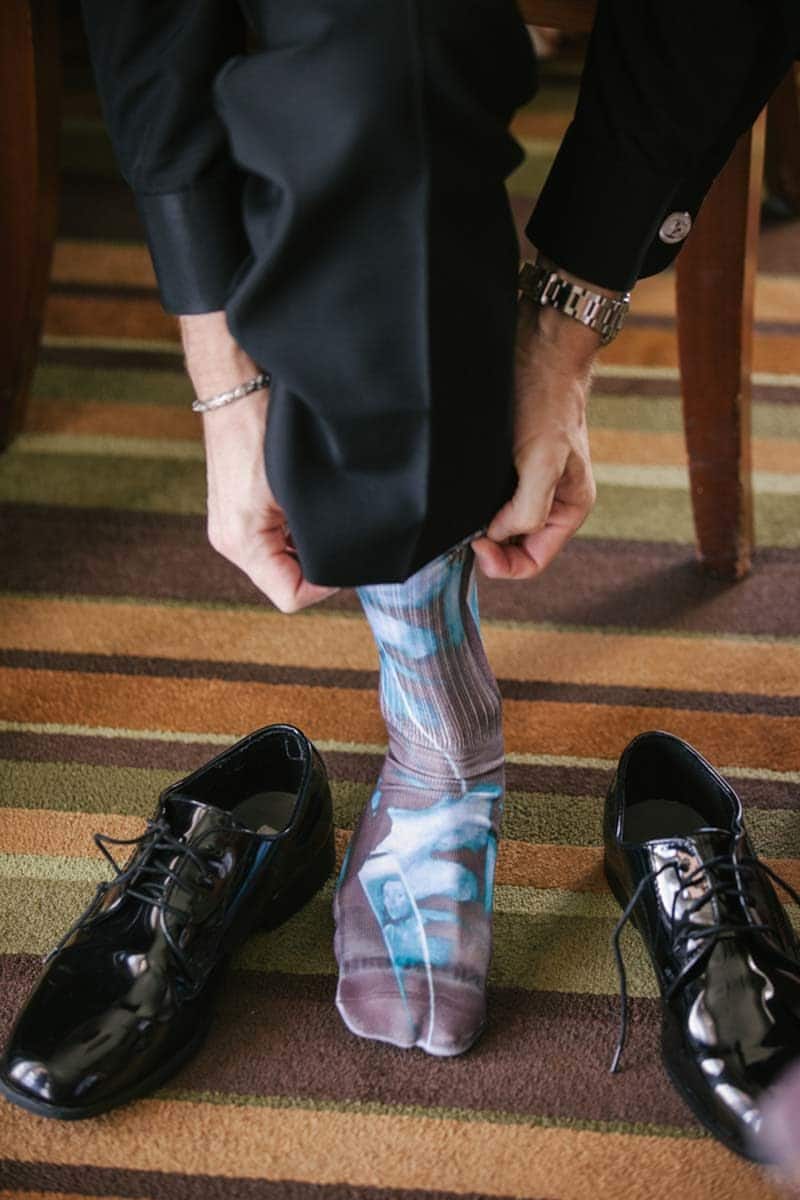 How they meet:
"It all started one Halloween night. Chris and I were both attending our favorite annual spooky event, Halloween Horror Nights at Universal Studios. We were each going with mutual friends who were meeting each other, but that night Chris and I started as strangers. We had so much fun that night, and even though I wasn't needing the gentlemanly gestures of comfort Chris was trying to provide in that time of great "fear", he had left a lasting impression. That night set the tone for our future. After a few weeks, Chris and I started talking casually, and a few months after that we began dating. The rest is history as they say!"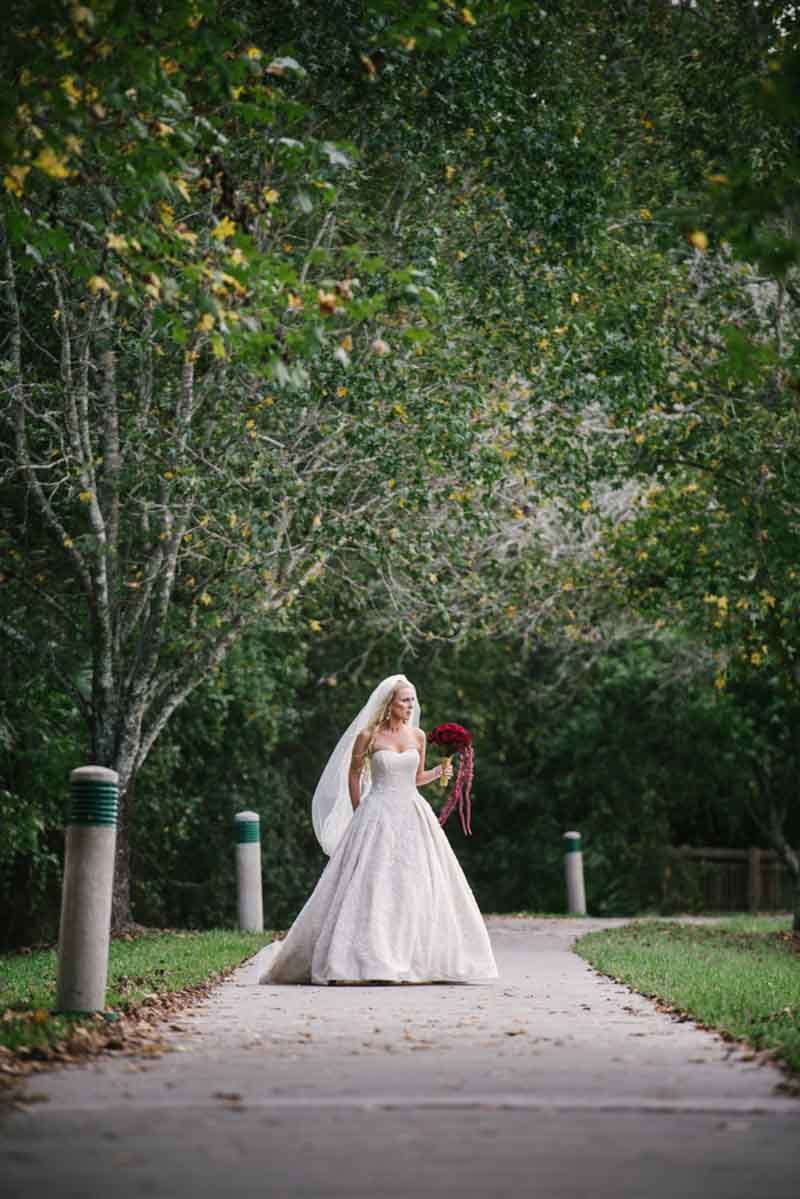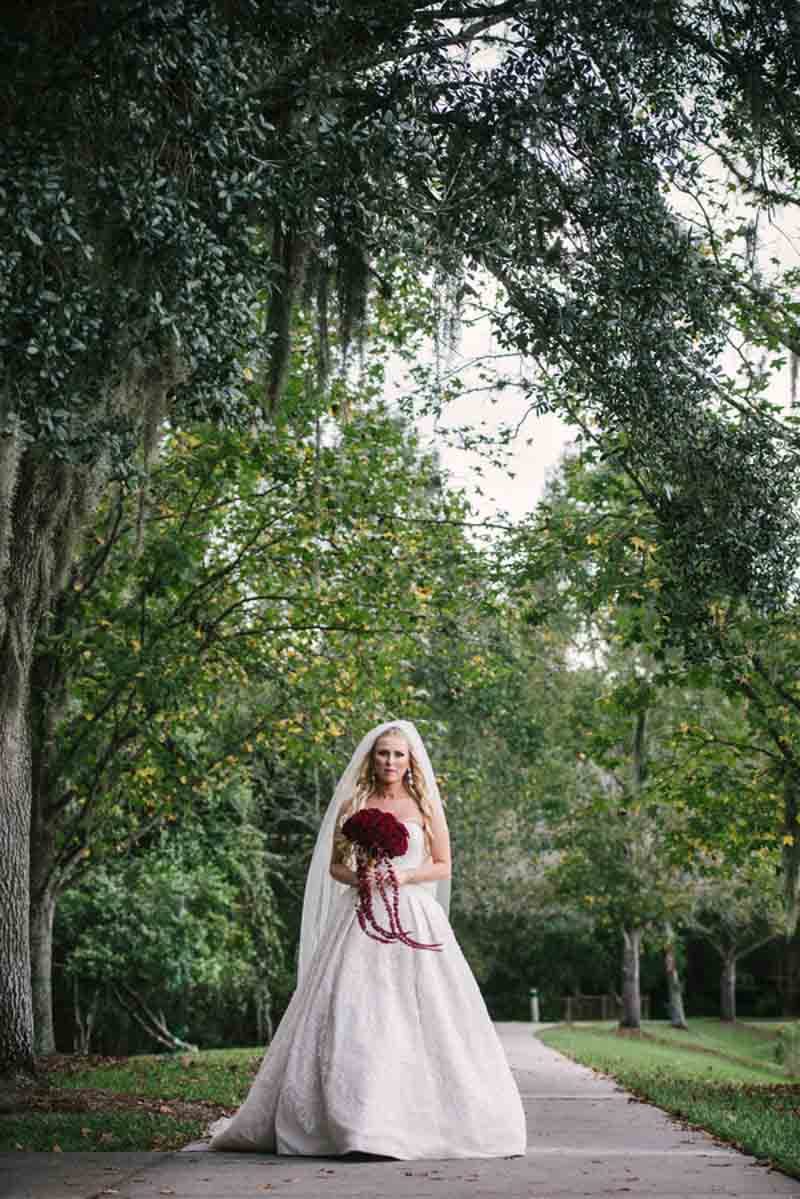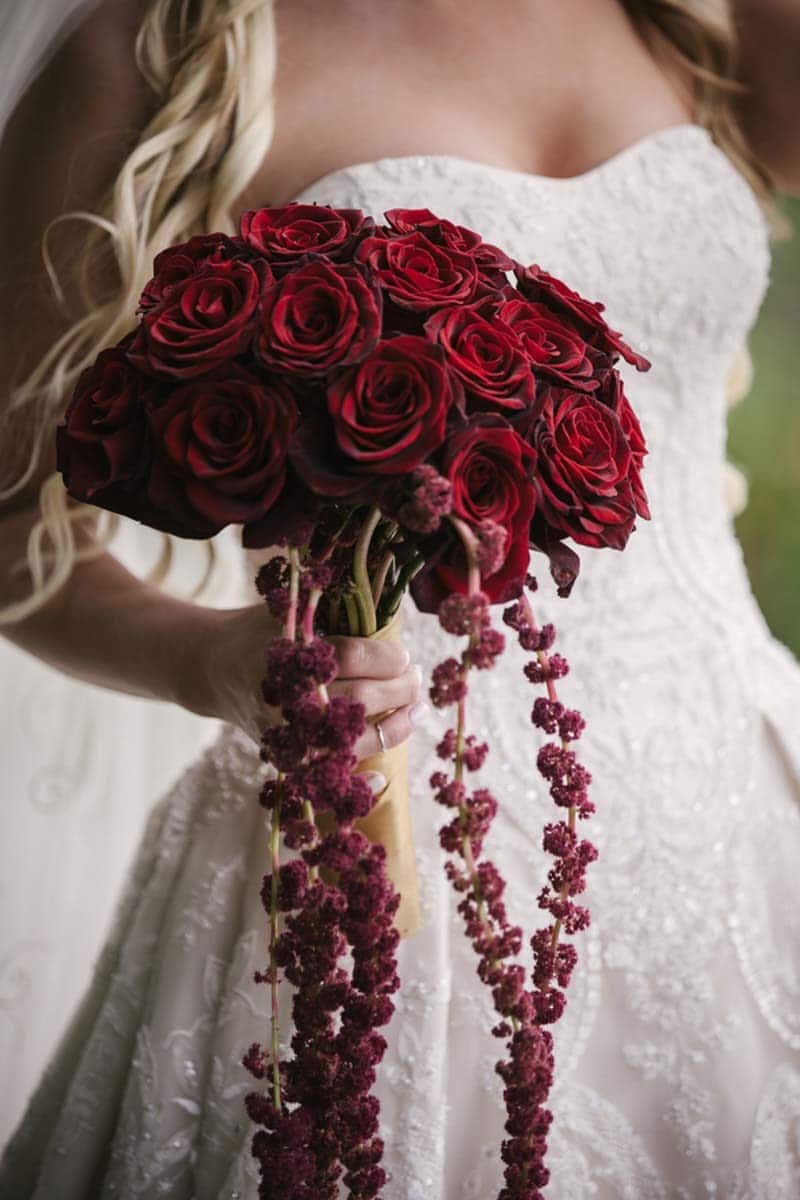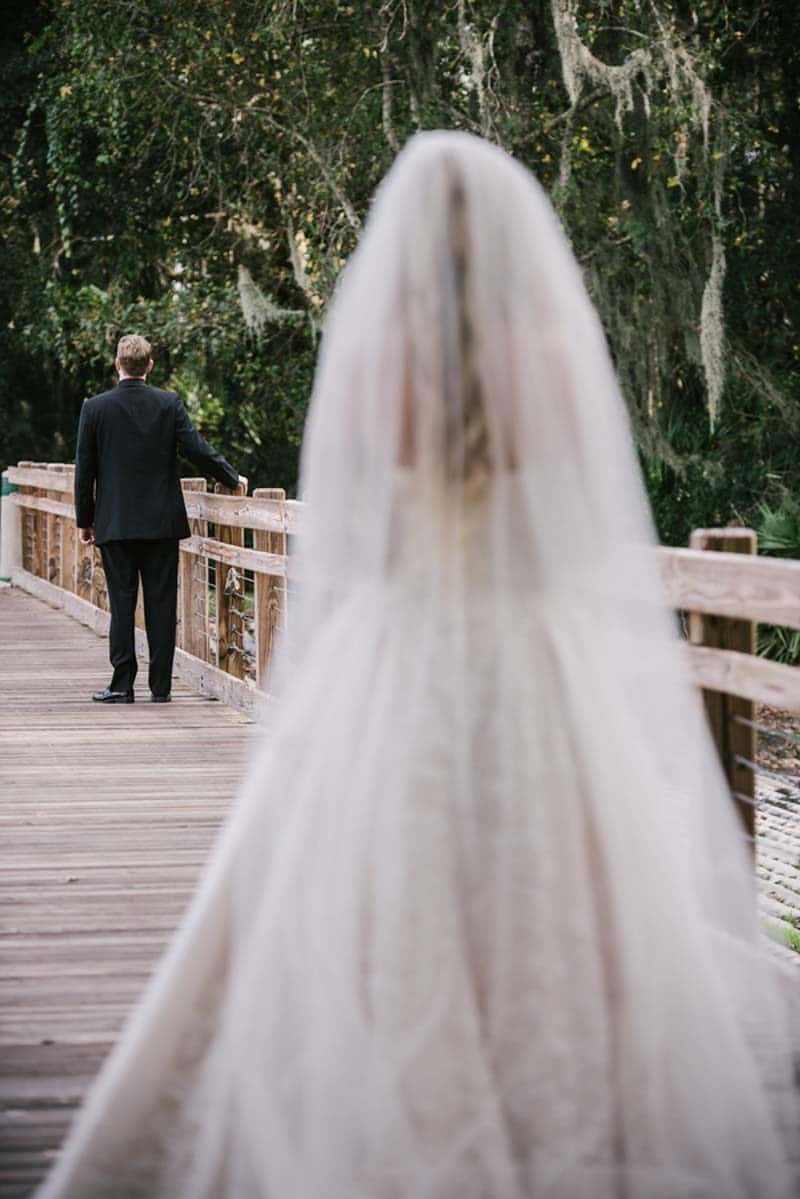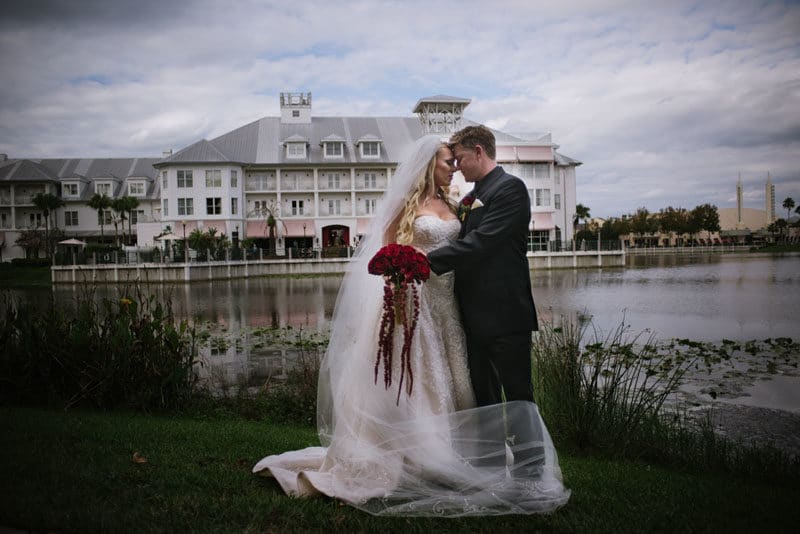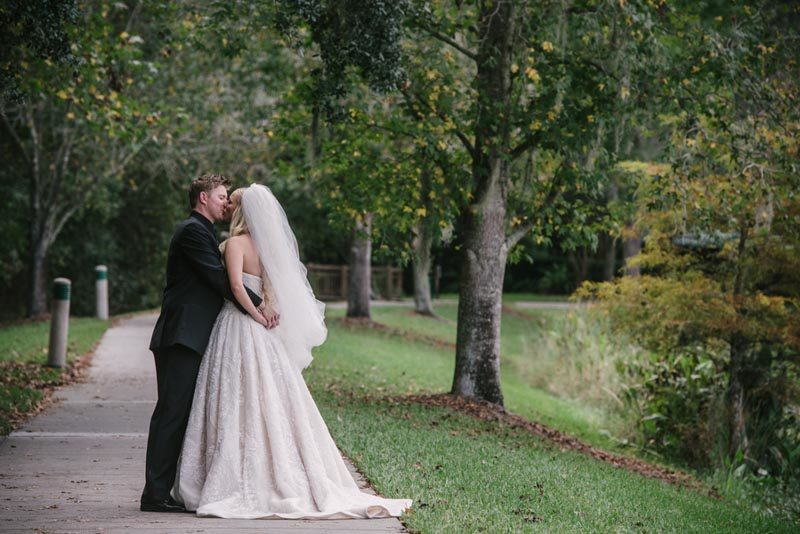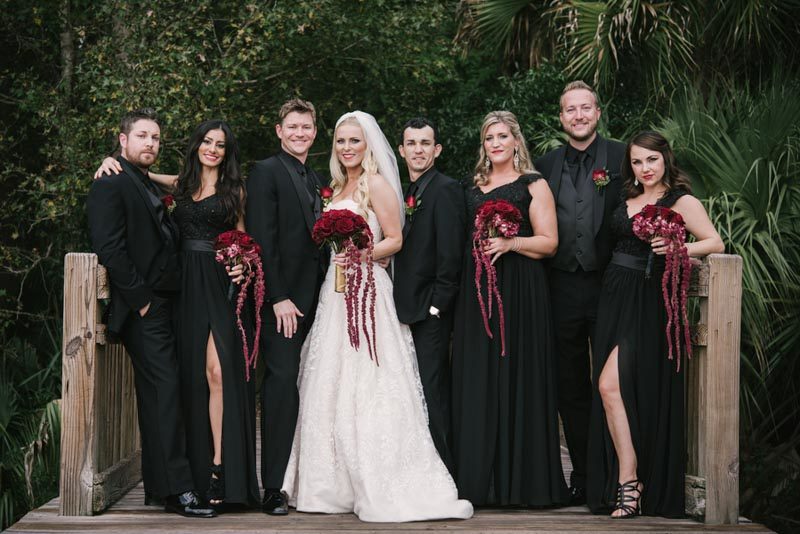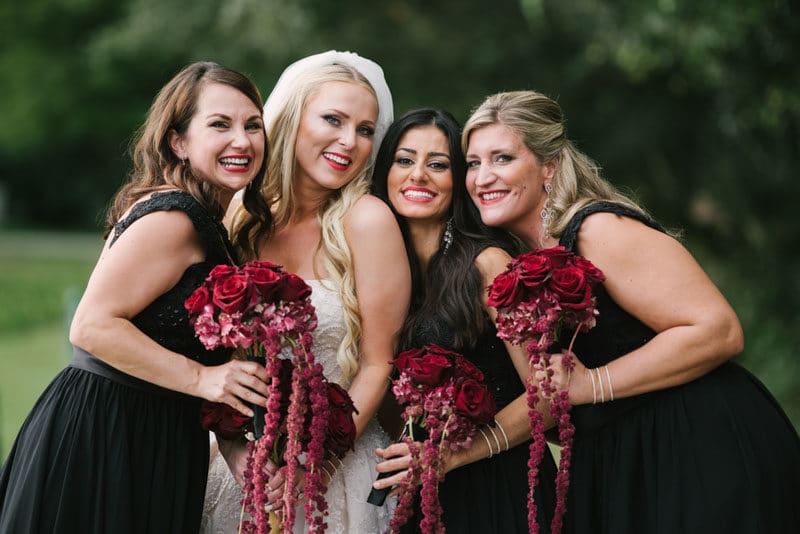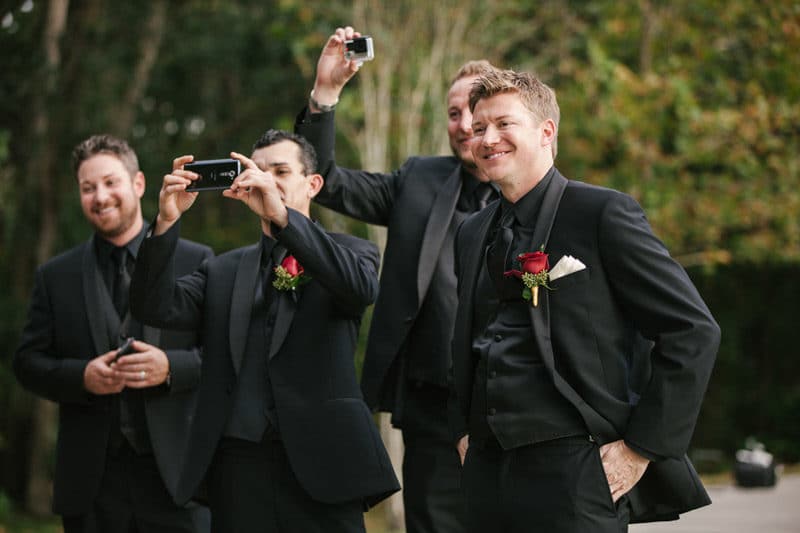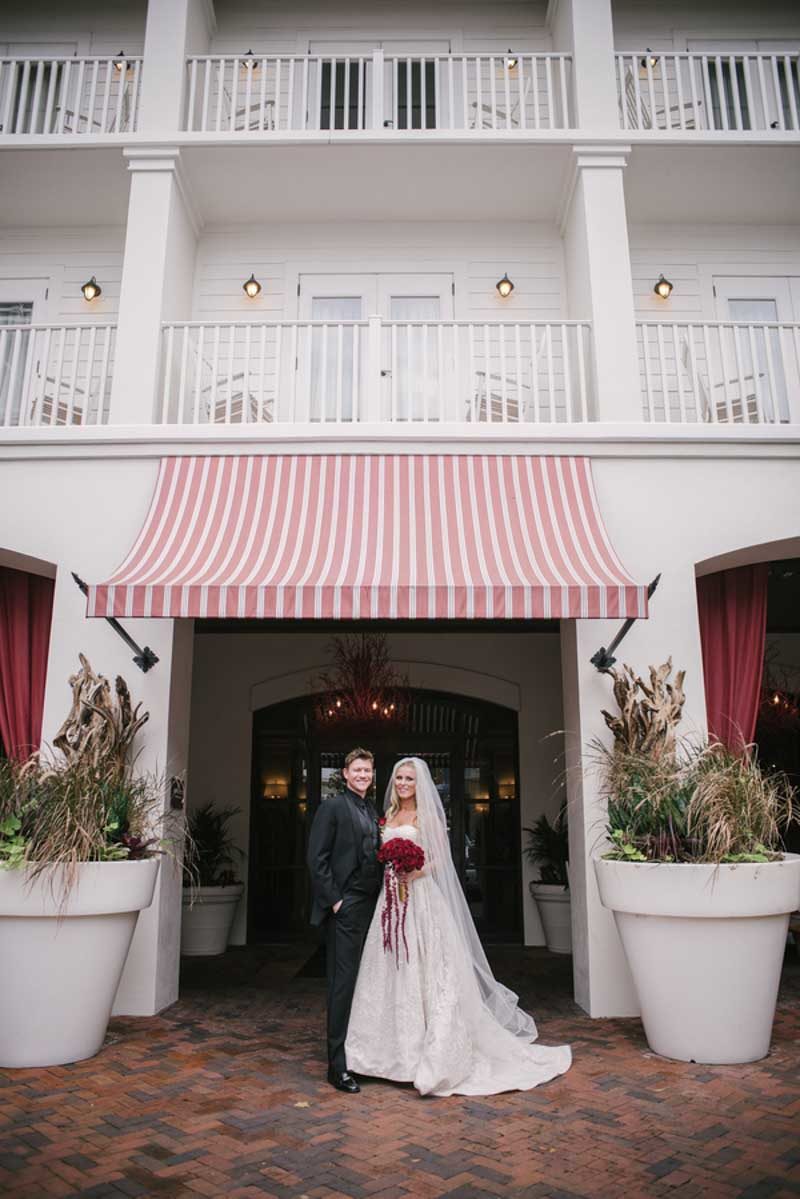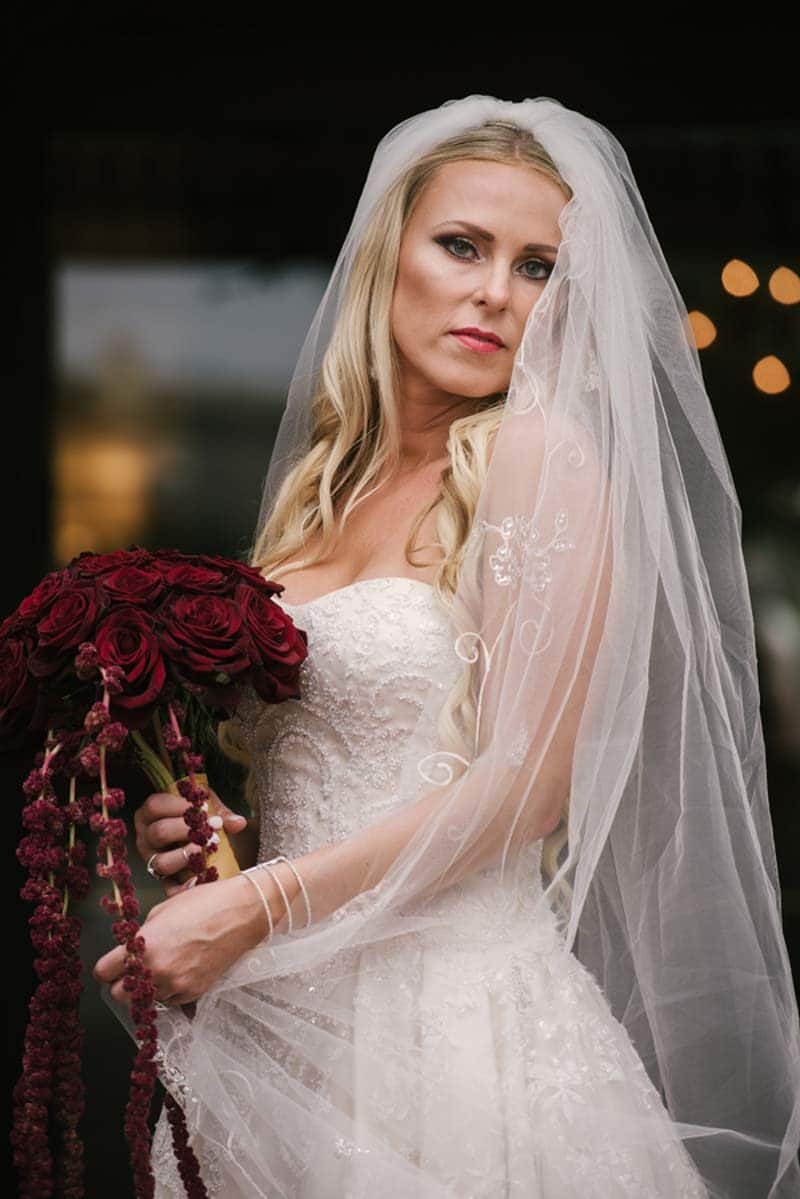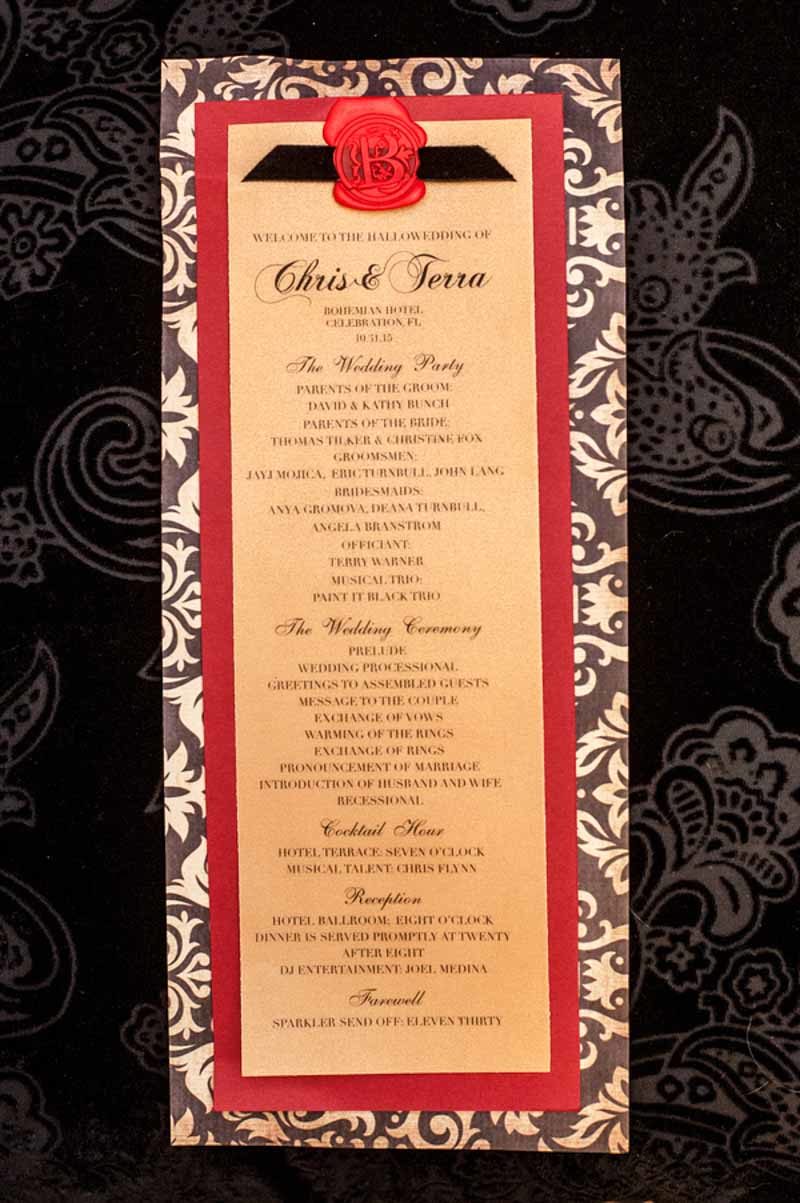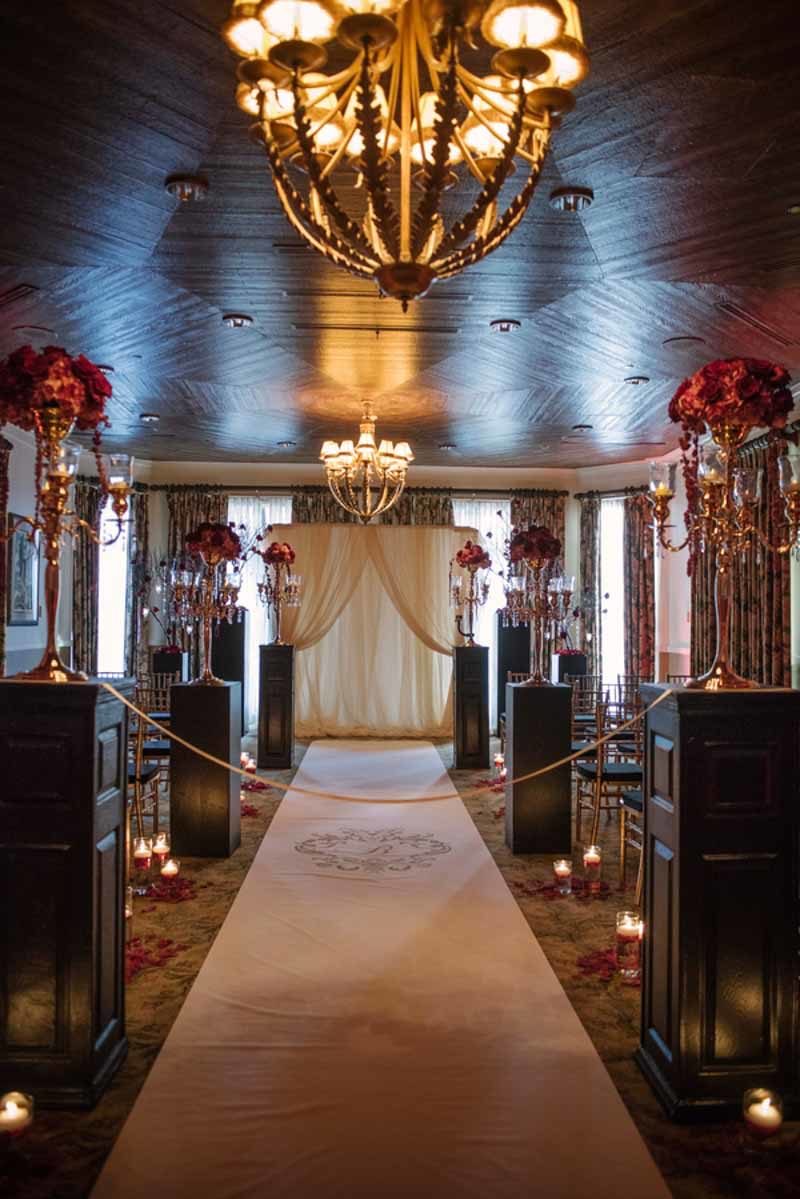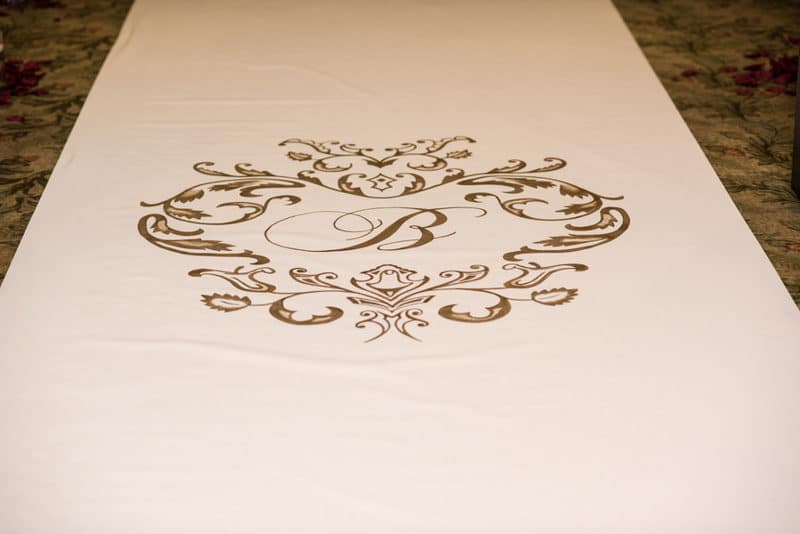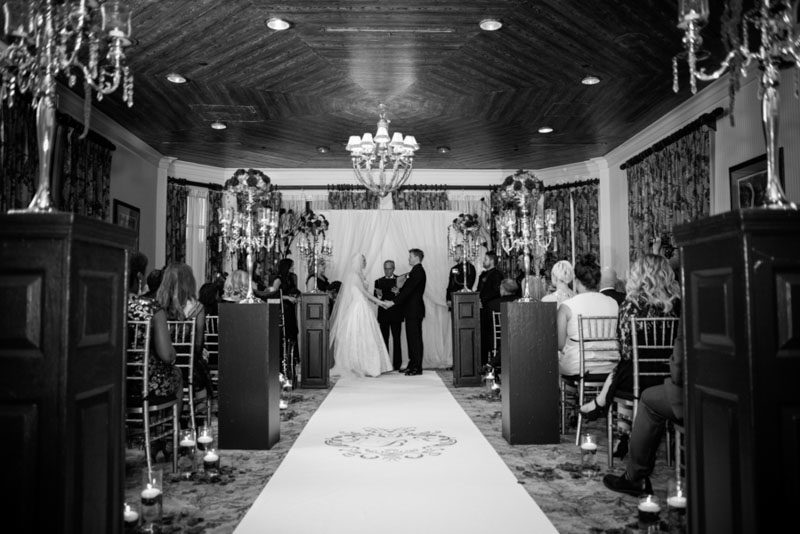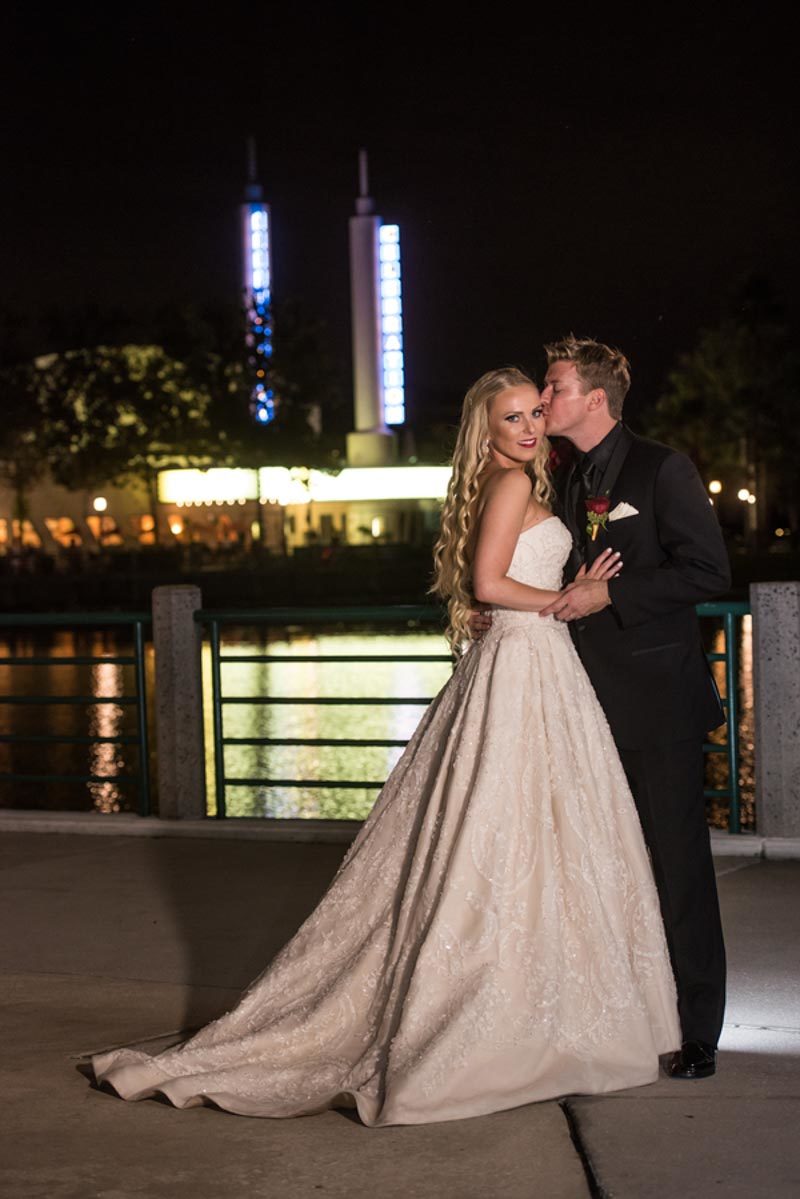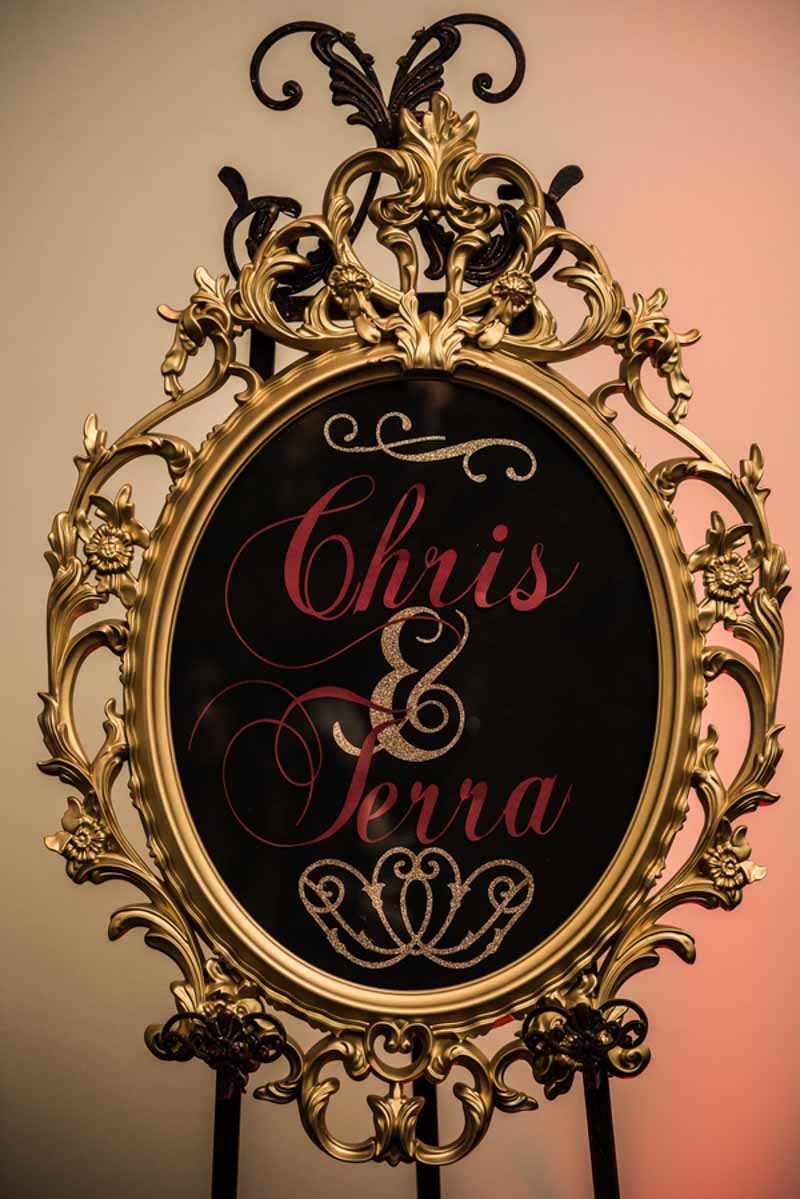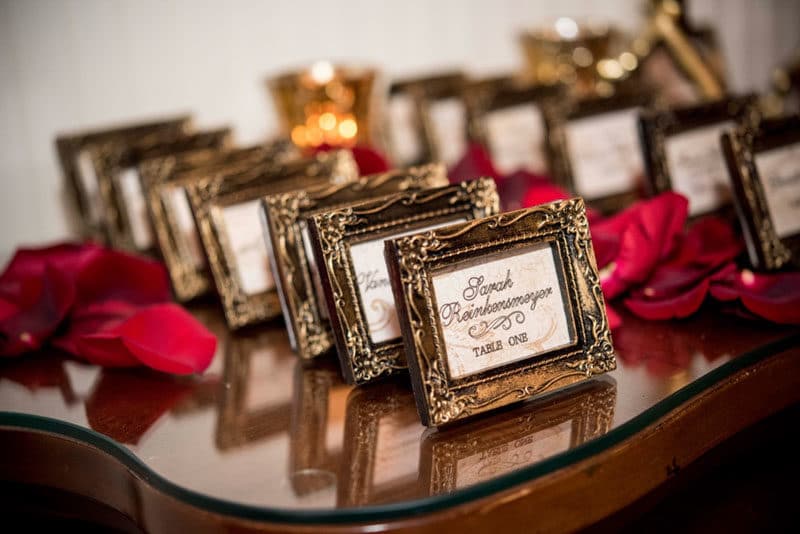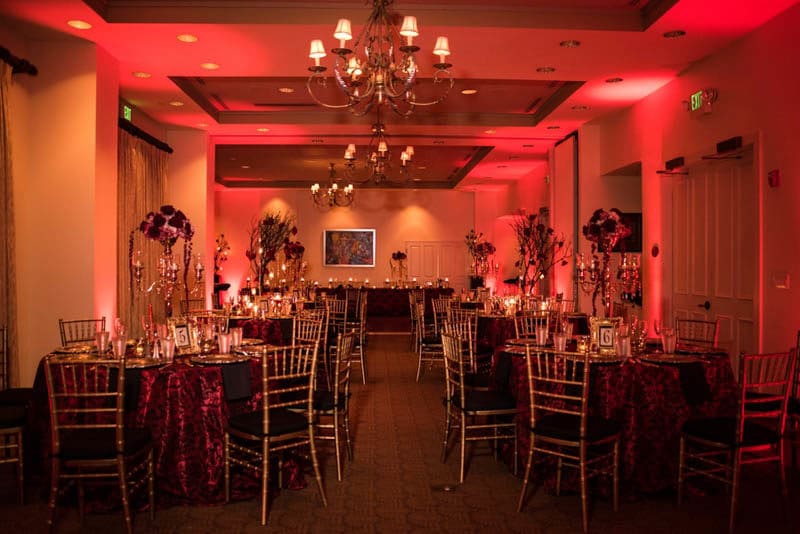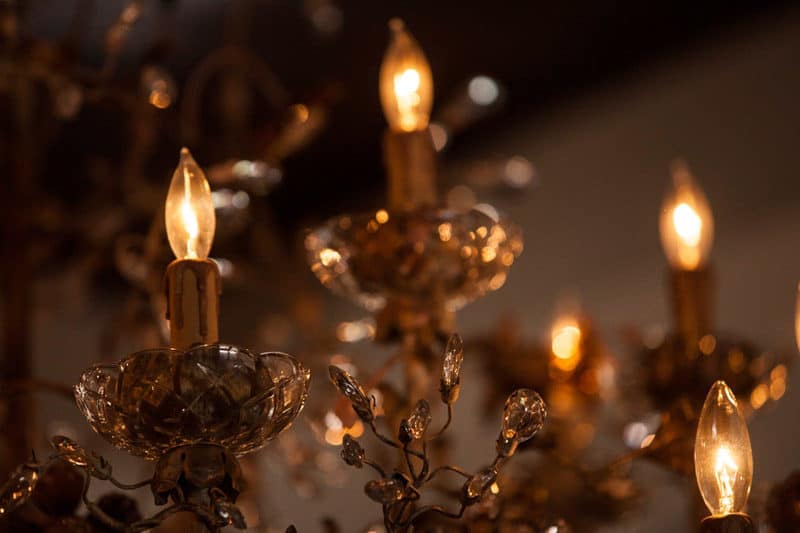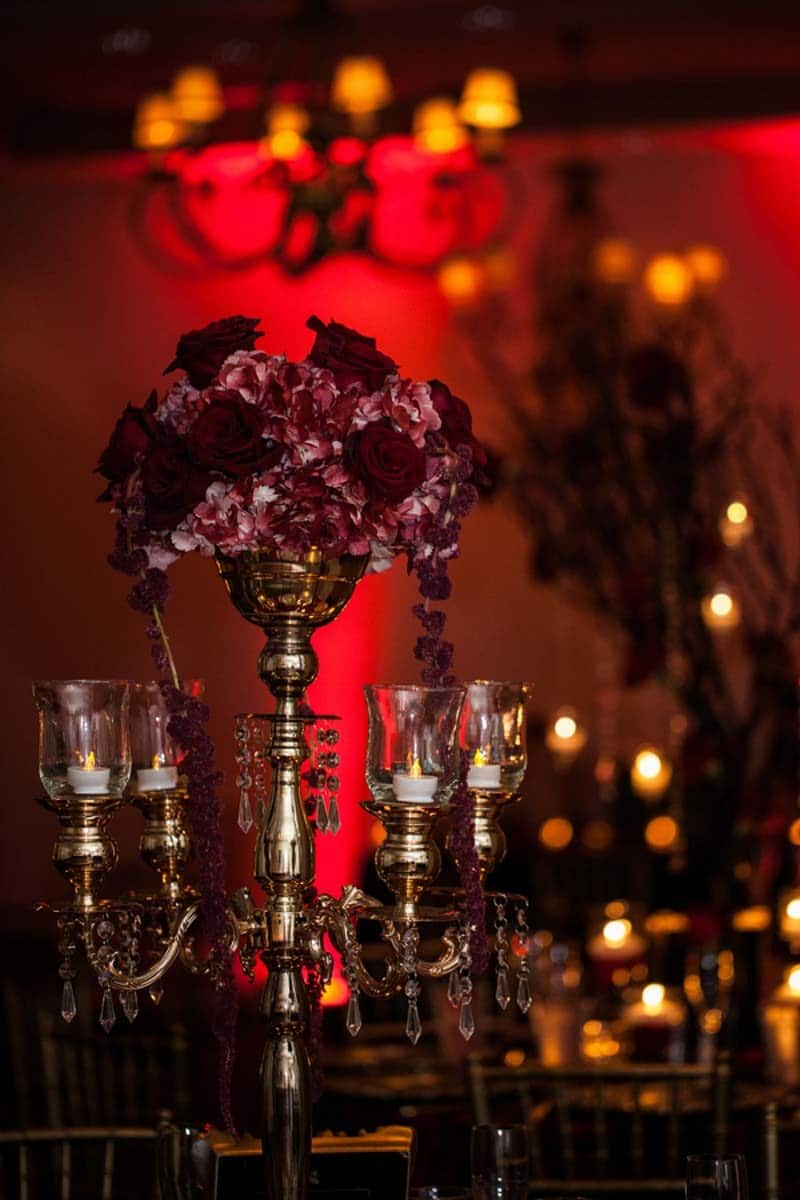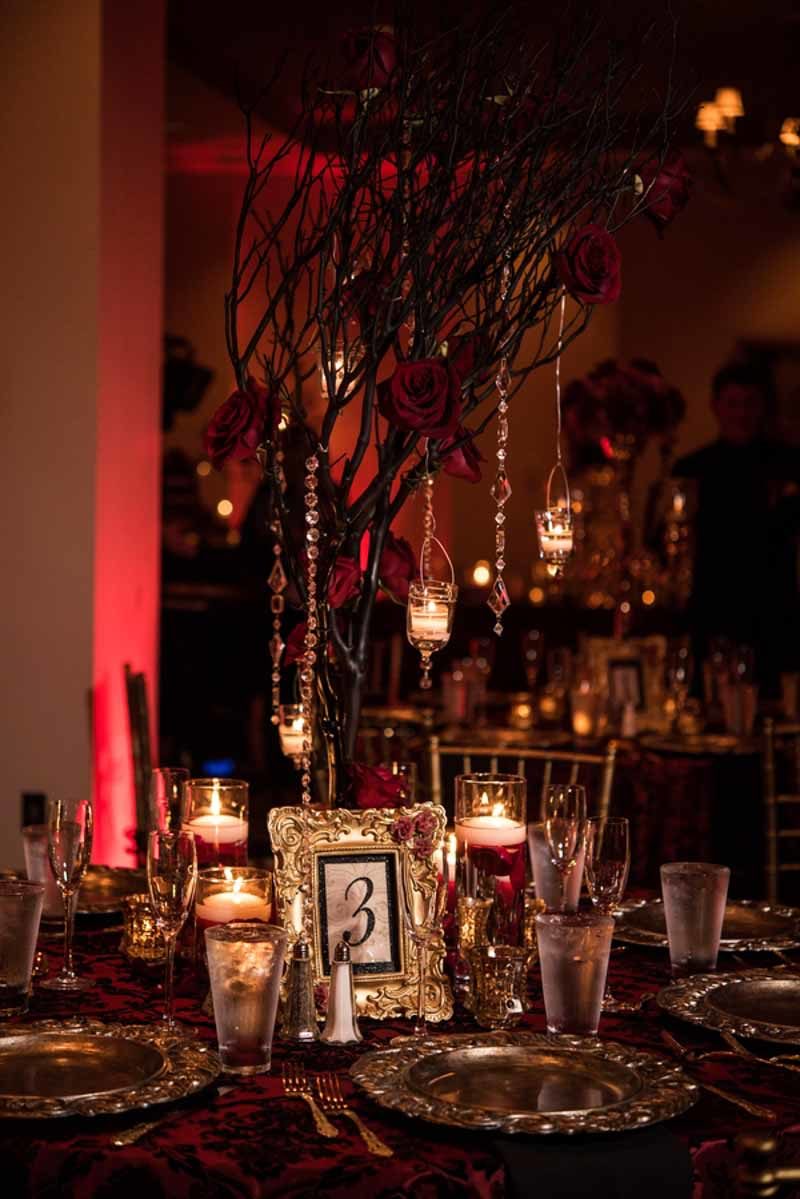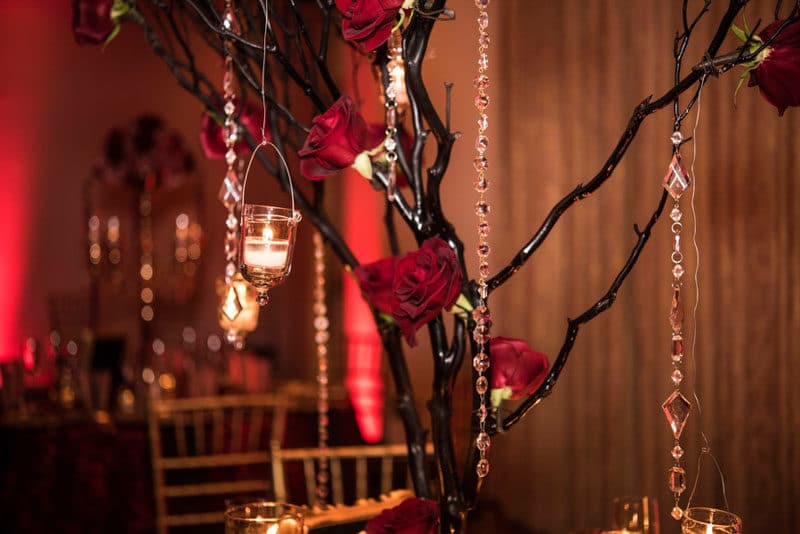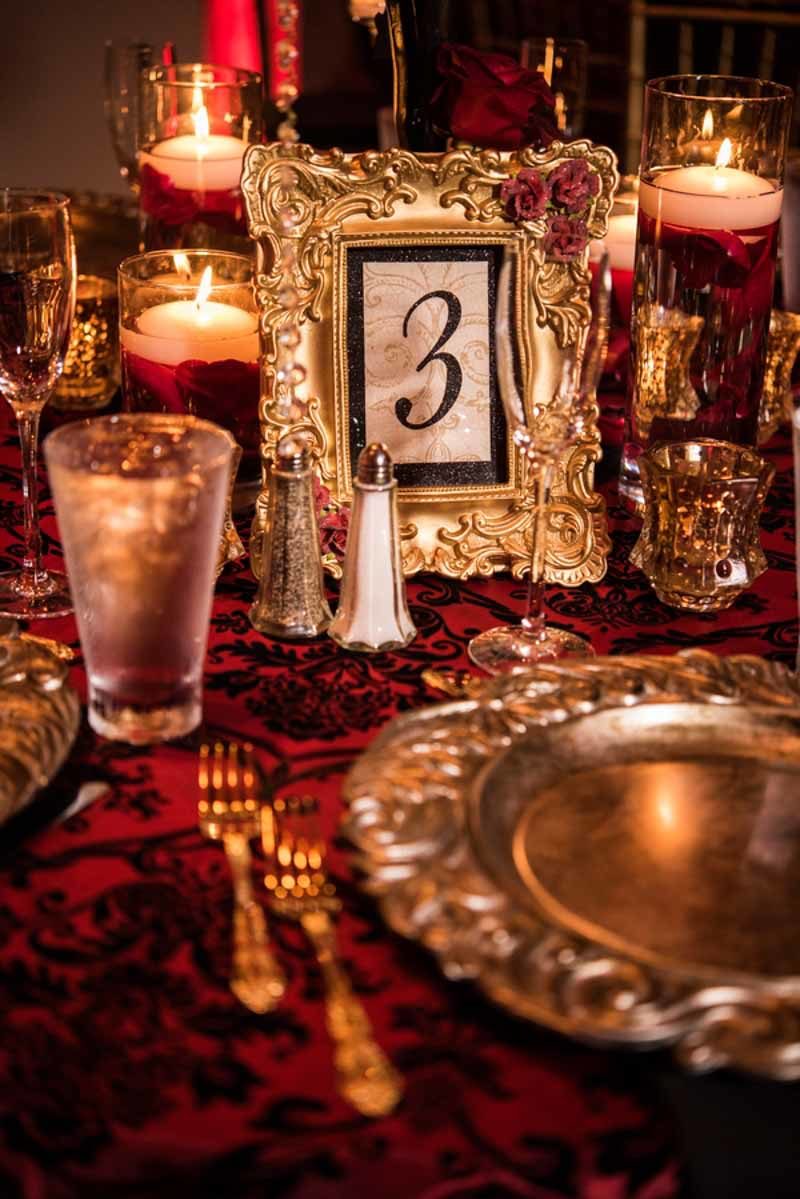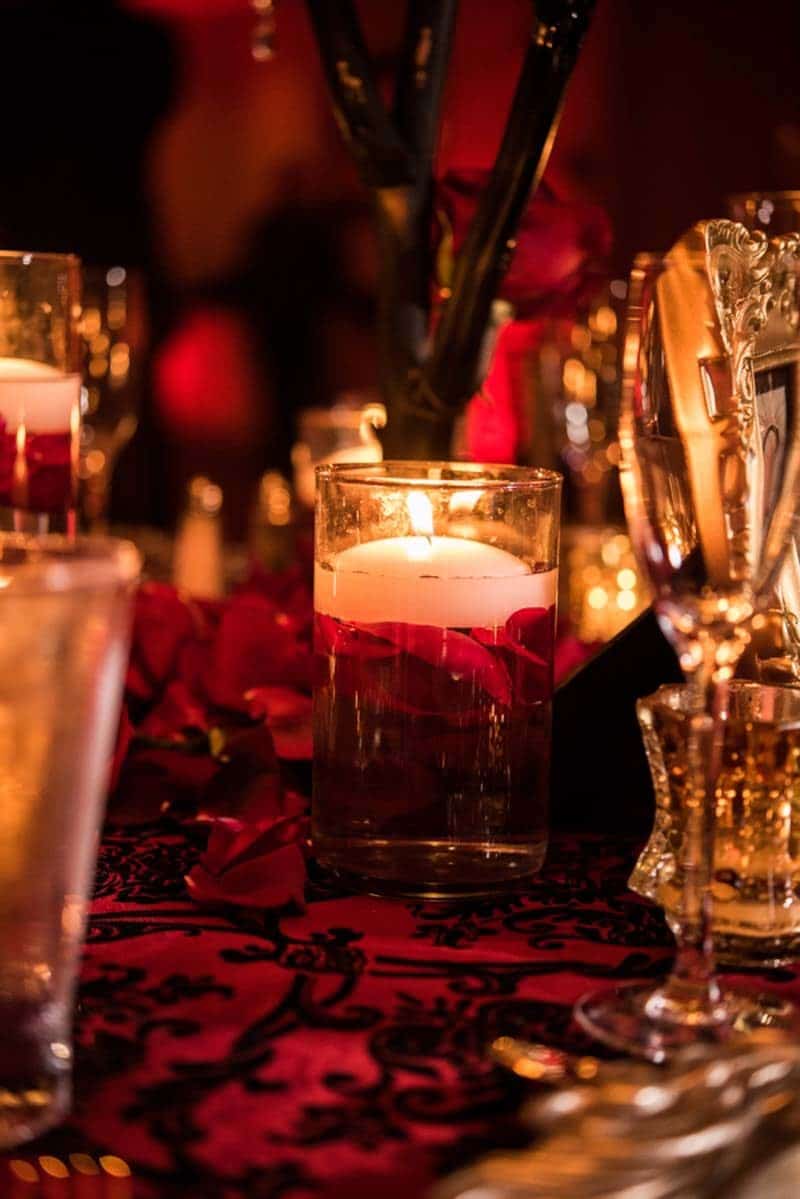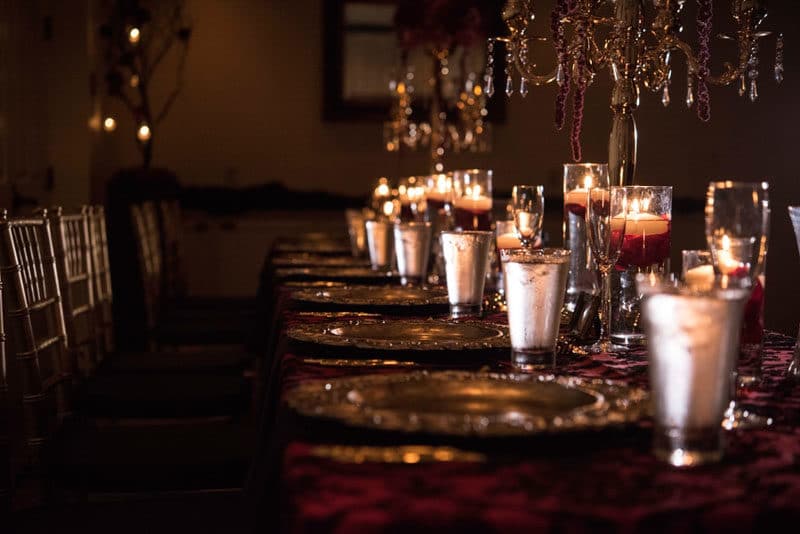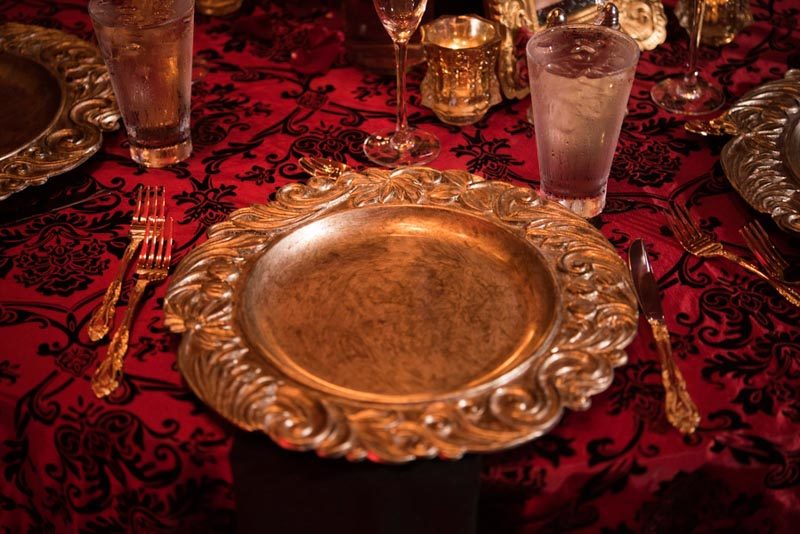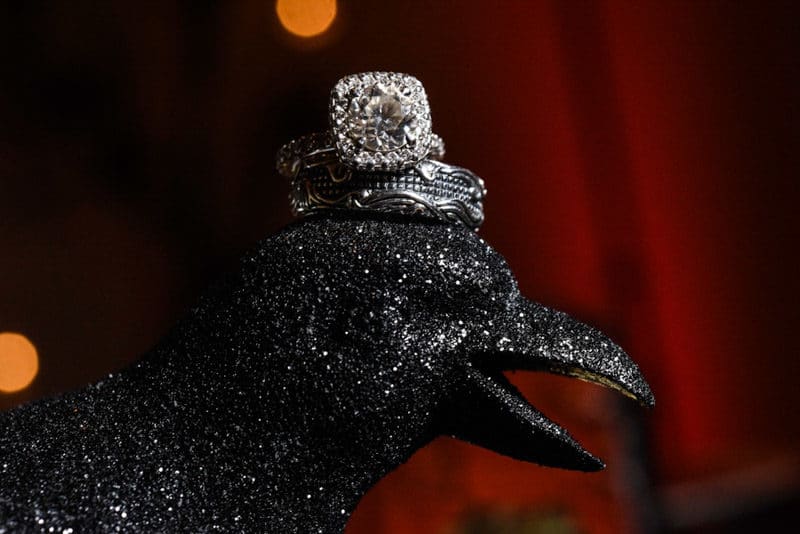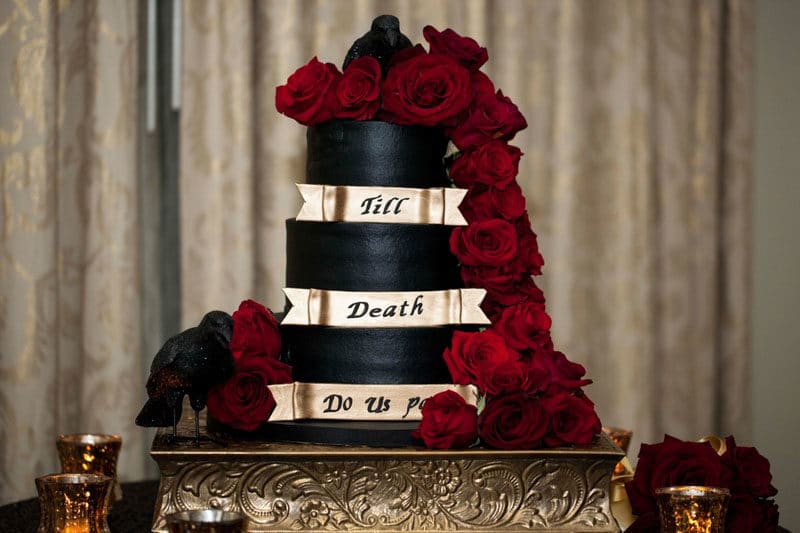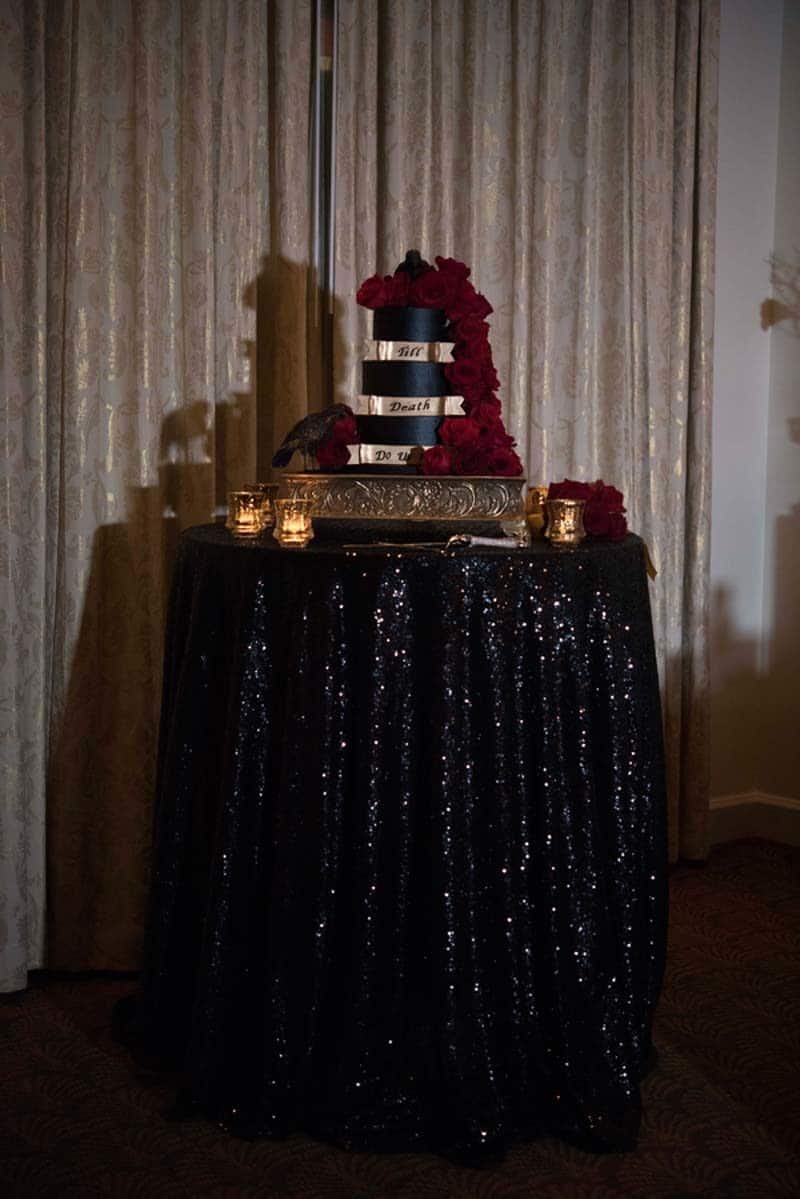 Save