Romantic Wedding at Casa Feliz - Steffi and Elliot
Surrounded by their family and friends at the historic Casa Feliz, located in Winter Park, FL, Steffi and Elliot exchanged vows in front of the venue's entrances on a perfect fall day. Steffi looked stunning in a gorgeous gown from Solutions Bridal, but what really made her look come together was the veil that she made out of the lace and tulle of her mother's wedding gown. What a special touch!
A beautiful neutral color palette could be found throughout the decor. From the hanging floral chandelier to the cozy plush seating area, the space was oh so romantic! Guest dined under a clear tent filled with greenery and beautiful white draping. What was Steffi's favorite part of the day? "The little moments with my husband. You're being watched so closely by so many eyes all day, but there are times when you look at your new spouse and it feels like you're the only two people in the room. Those were my favorite."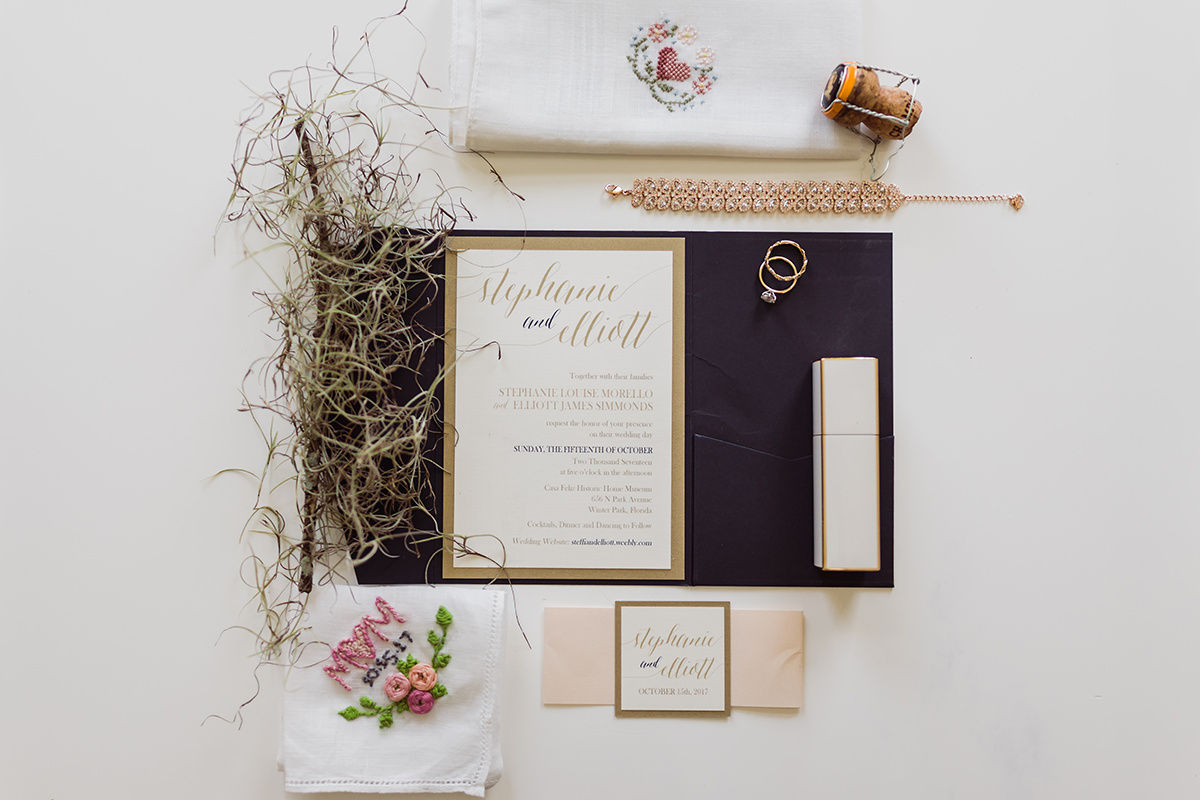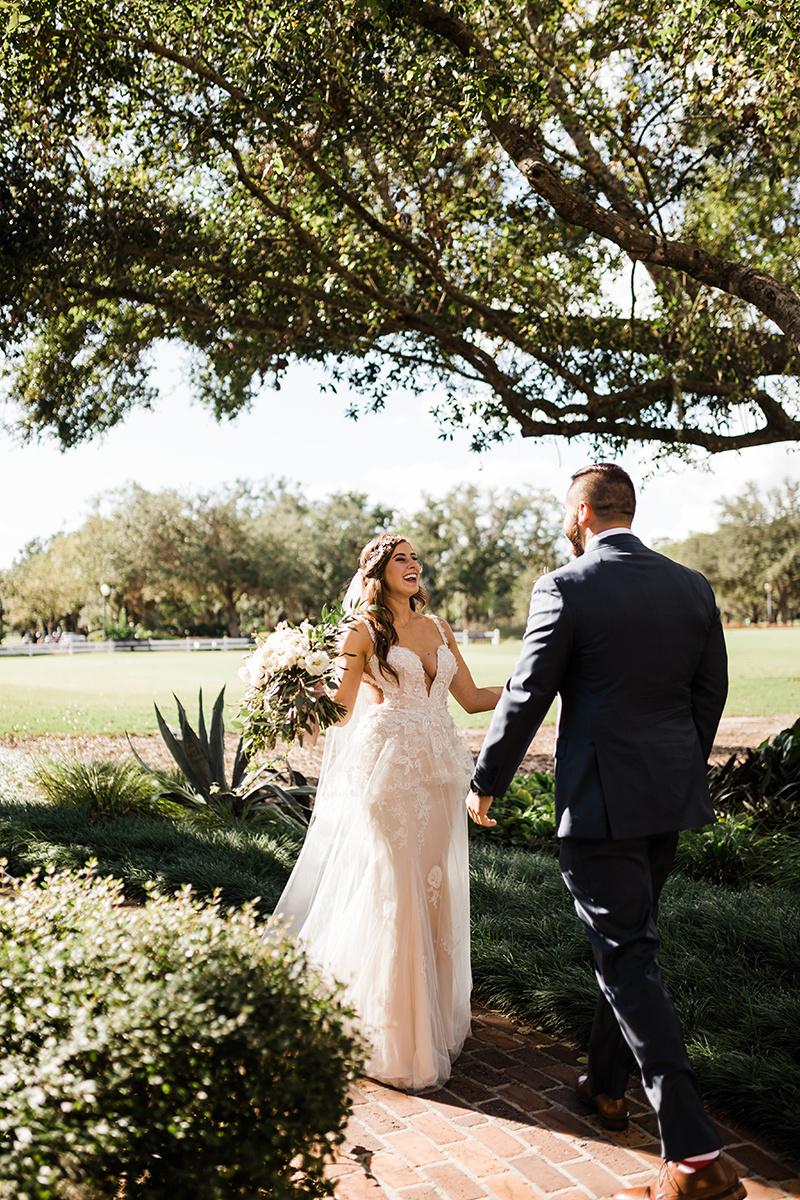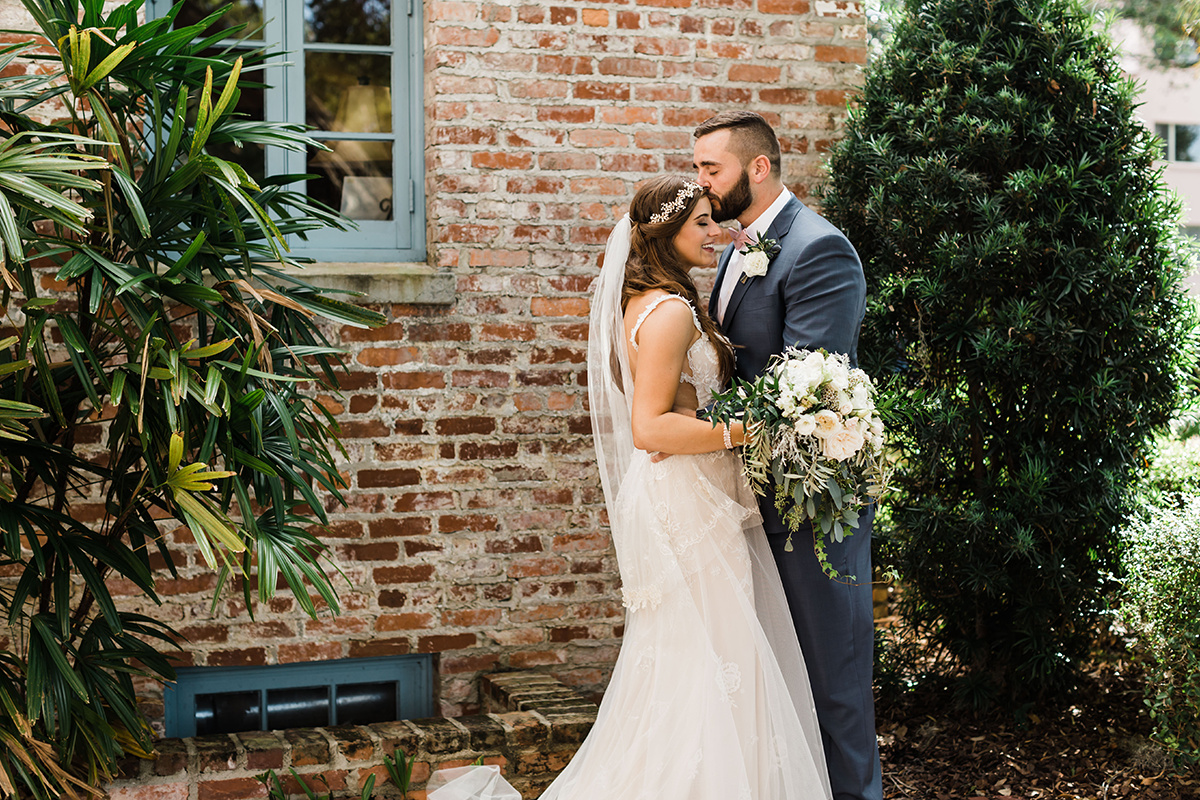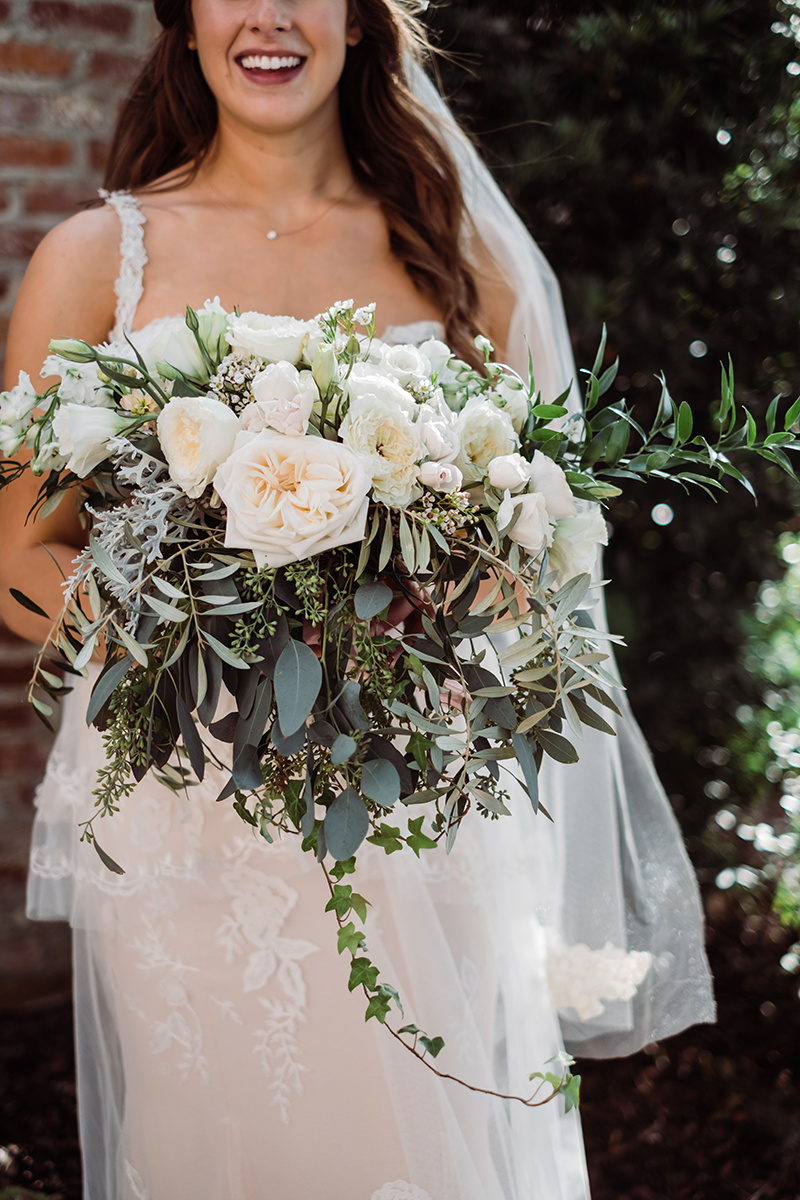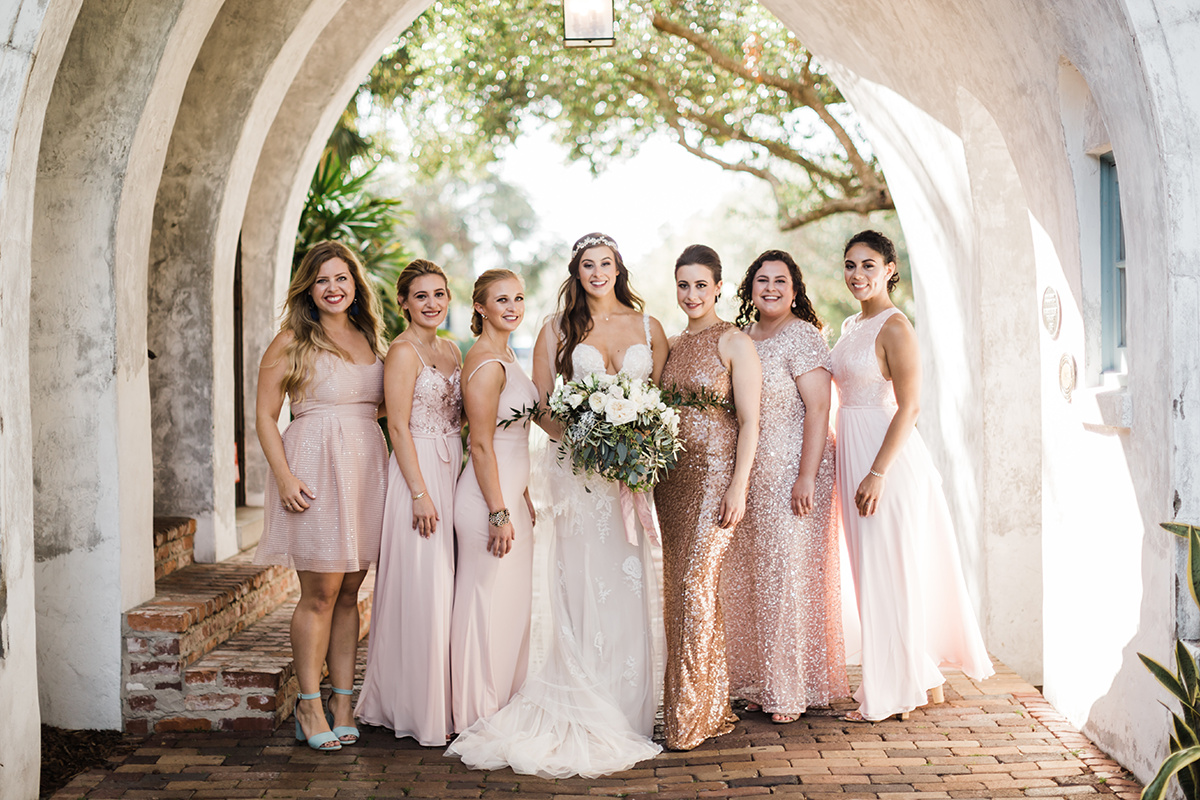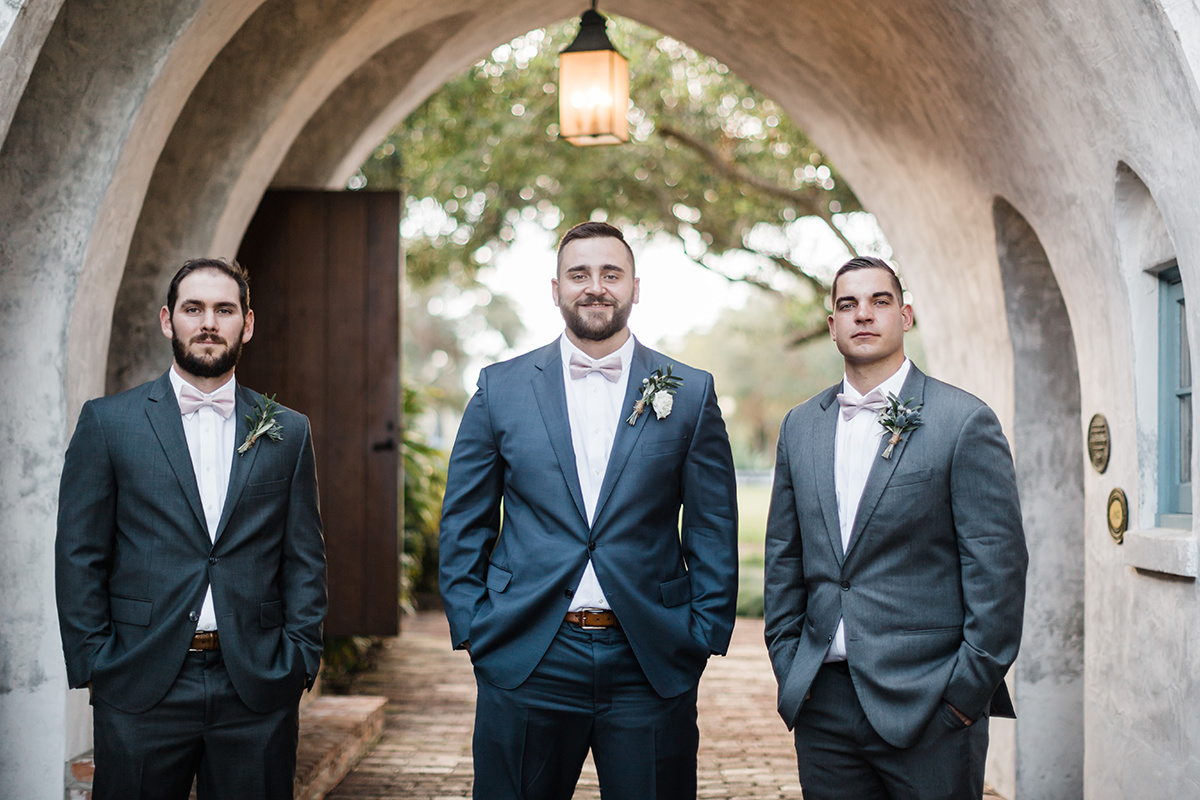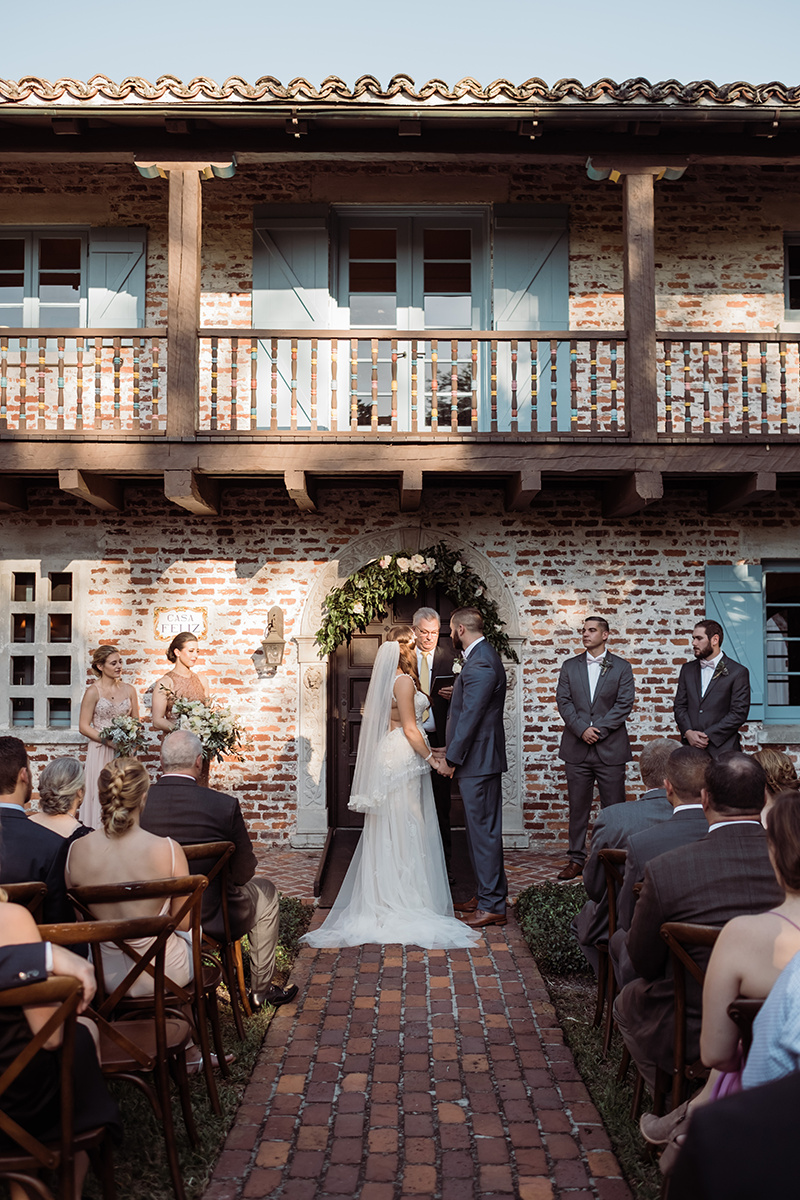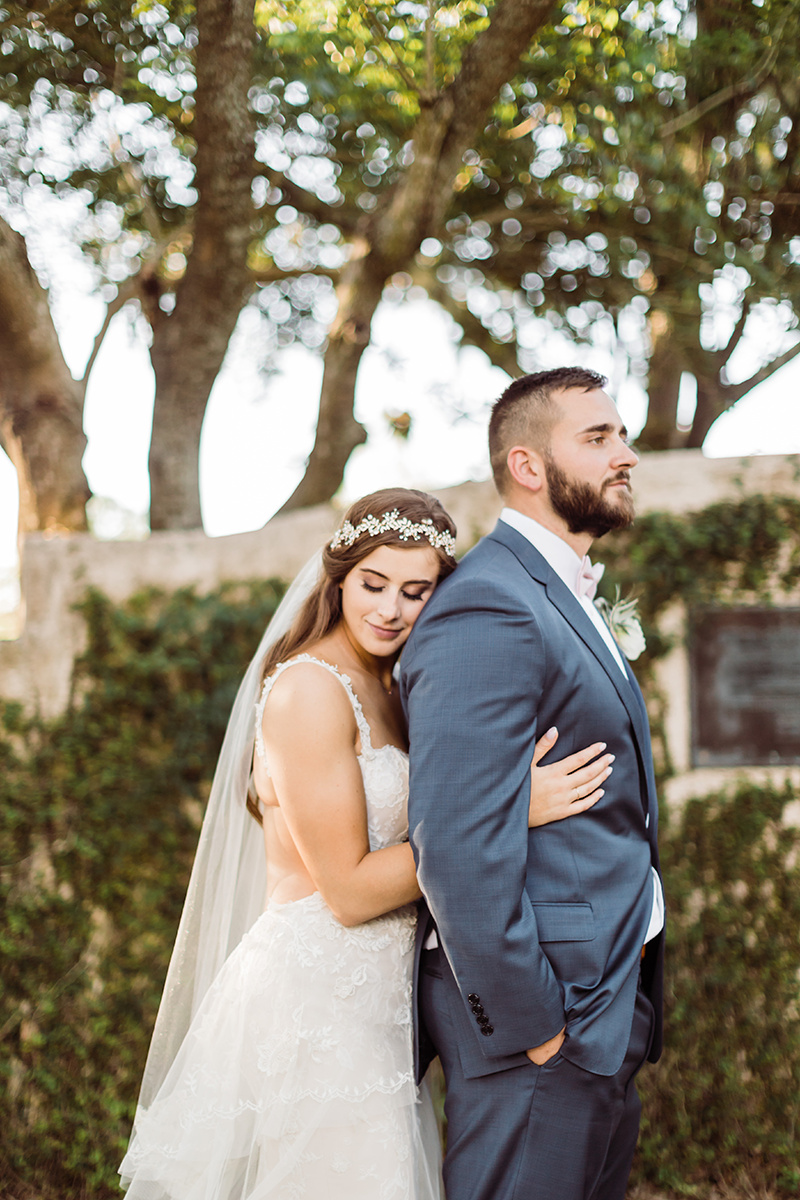 How they meet, from planner Jessie Hillbert of Envy Lifestyle & Event Design:
In 2012, after returning stateside from a tour in Iraq, Elliott needed a break from Army life. He started taking weekend trips to visit a High School friend who played football at Elon University in North Carolina. It wasn't long until this handsome soldier made a name for himself on campus at Elon - His charming British accent, tattoos, and 6'6" stature didn't help him blend in with the small, southern liberal arts school crowd. Steffi had heard stories about Elliott and the football parties from her roommates who were both dating football players at the time and eventually they convinced her to come to a party and introduced the two. All it took was for their paths to cross briefly at that quintessential Elon party and they were both smitten. The following day, Elliott asked Steffi if he could come back to Elon to take her on a date - She said yes! Since then, the past 6 years have been a wild ride - Army life, college graduations, long distance, cross country moves, adopting their puppy, and buying a house here in Florida - but they wouldn't have had it any other way, because it all lead to their beautiful wedding and their new life as Husband and Wife!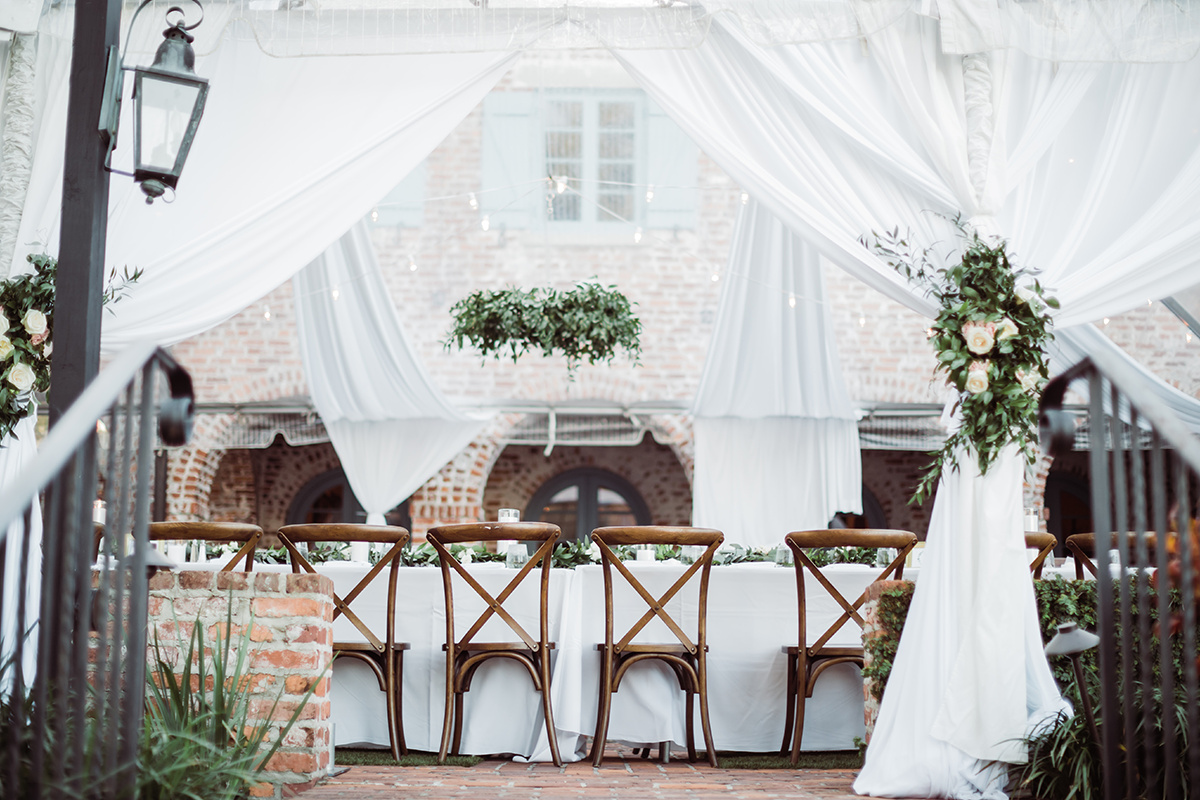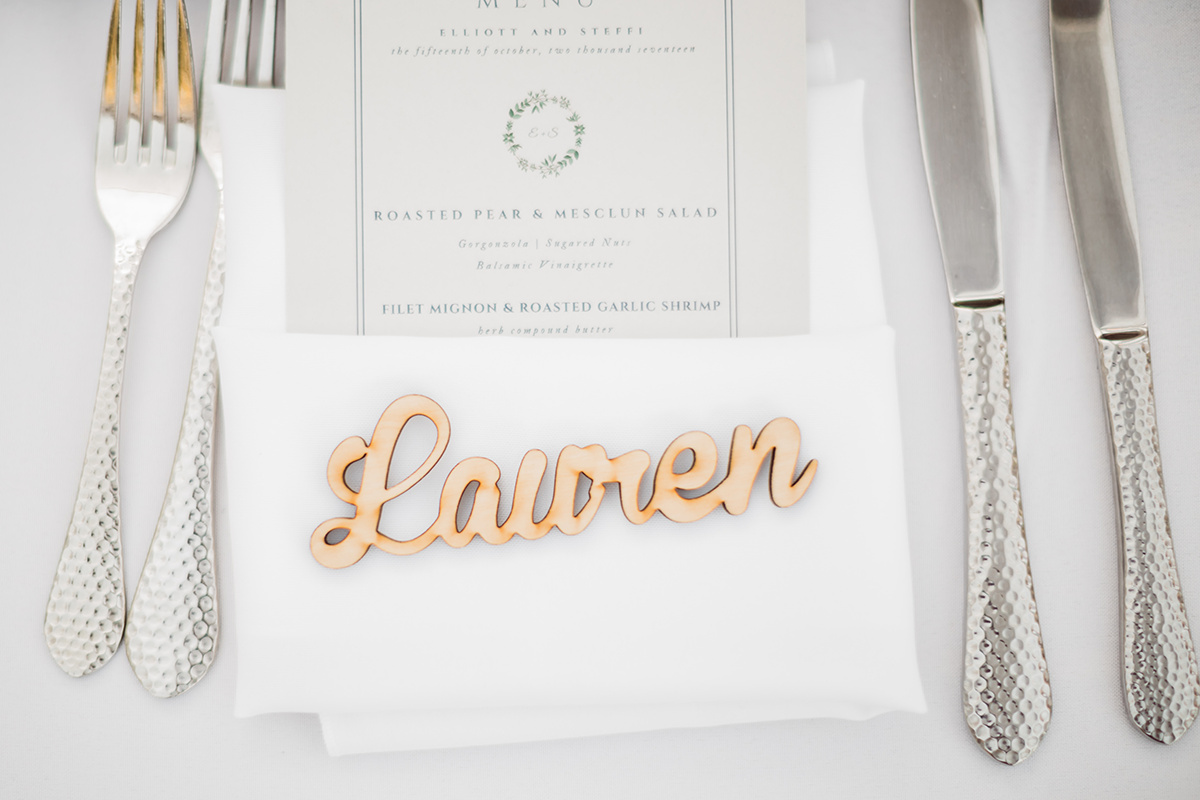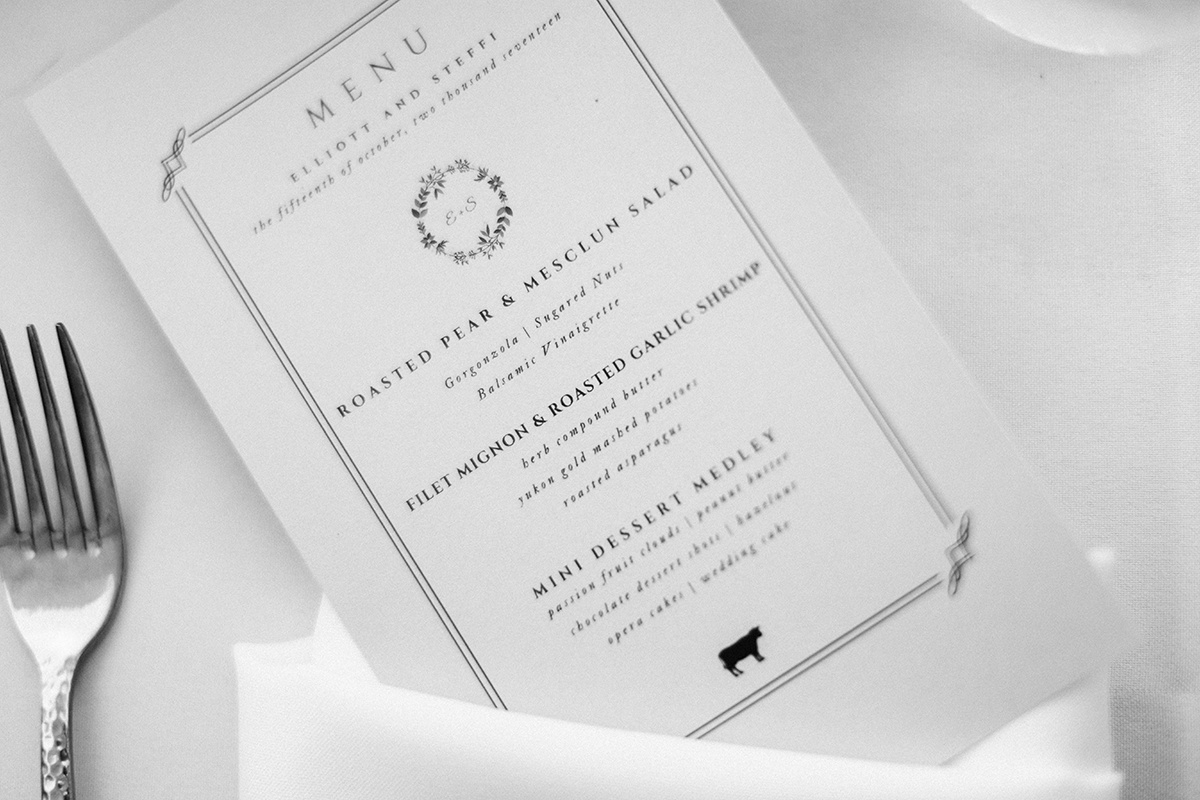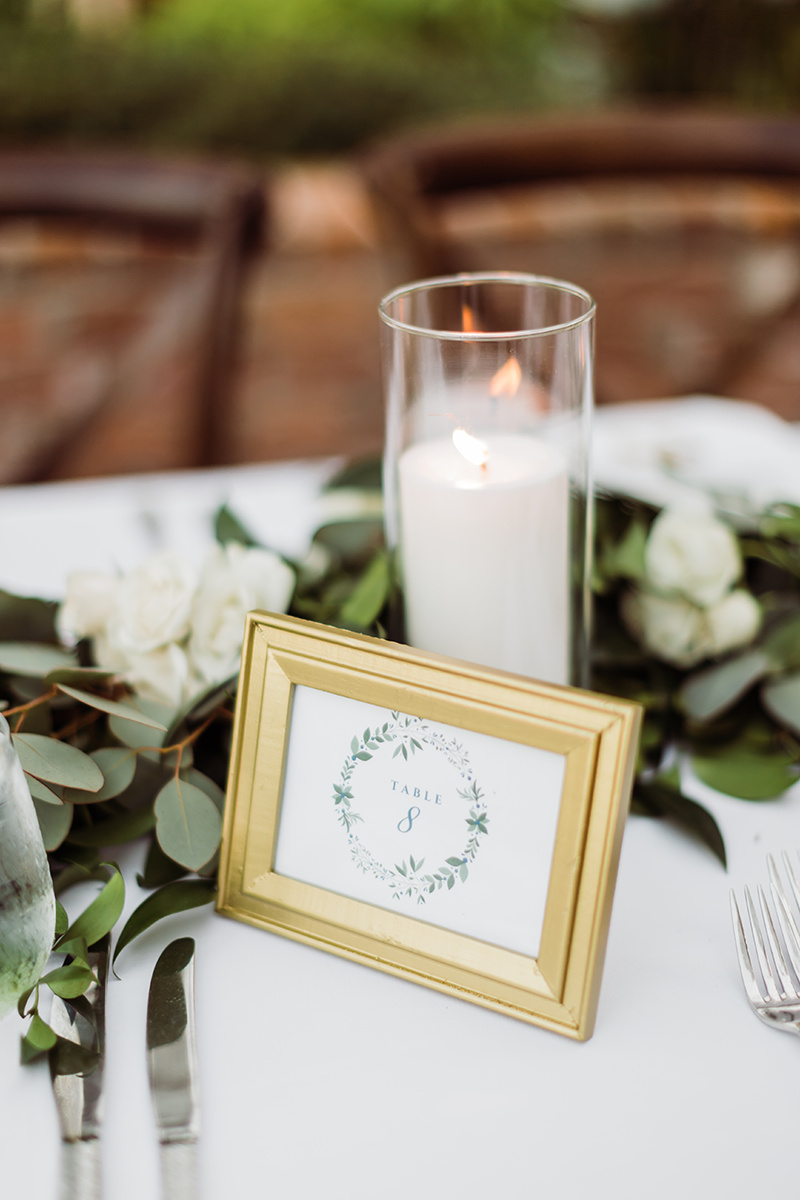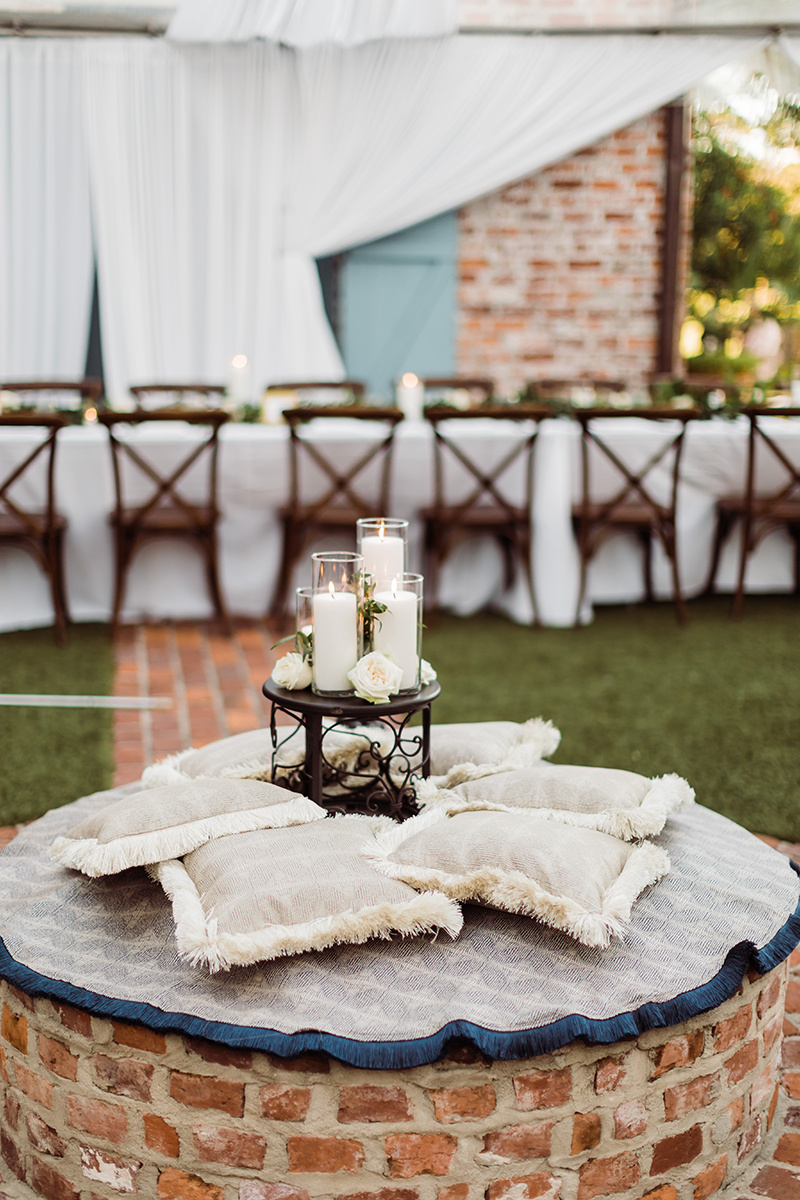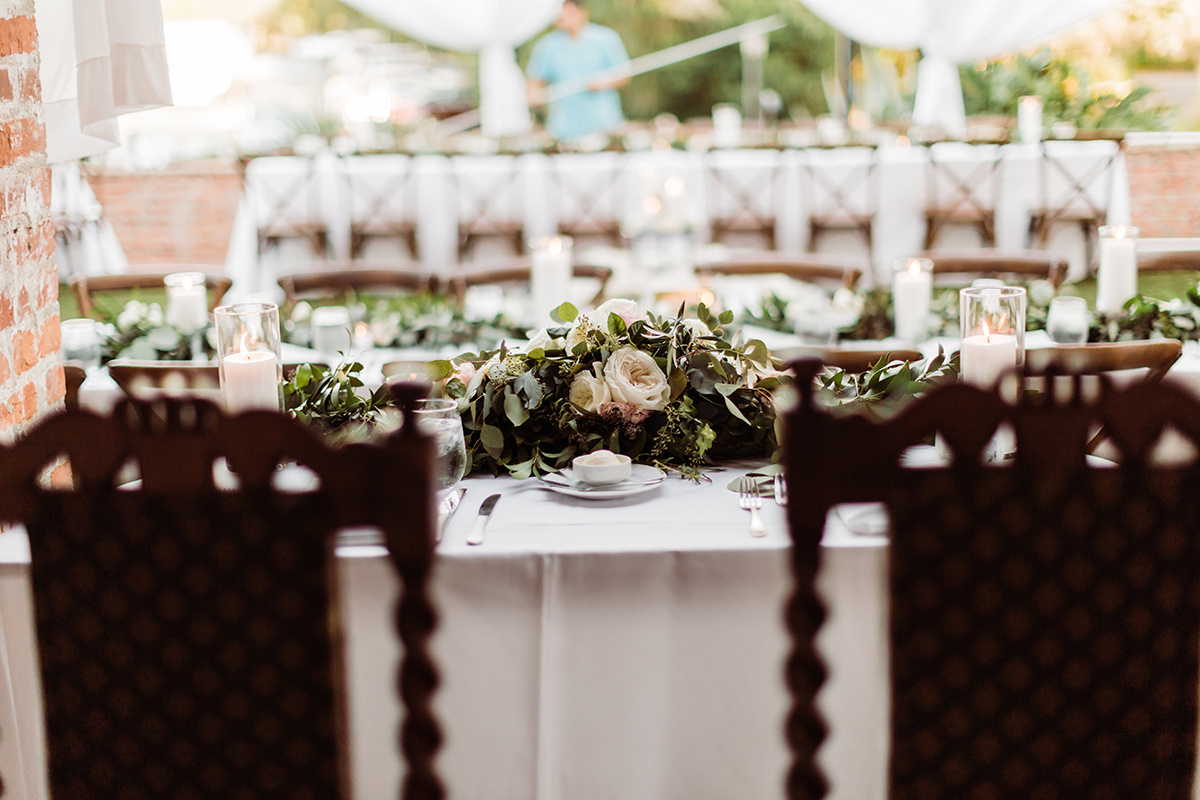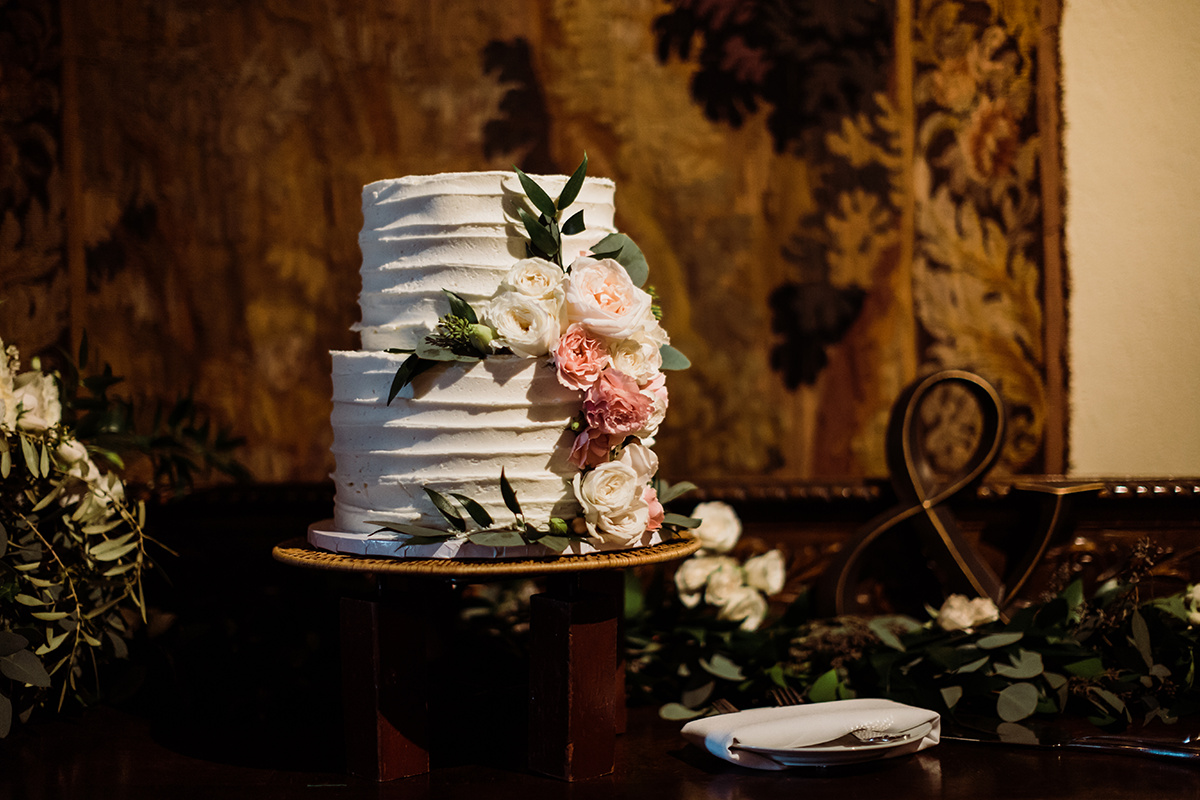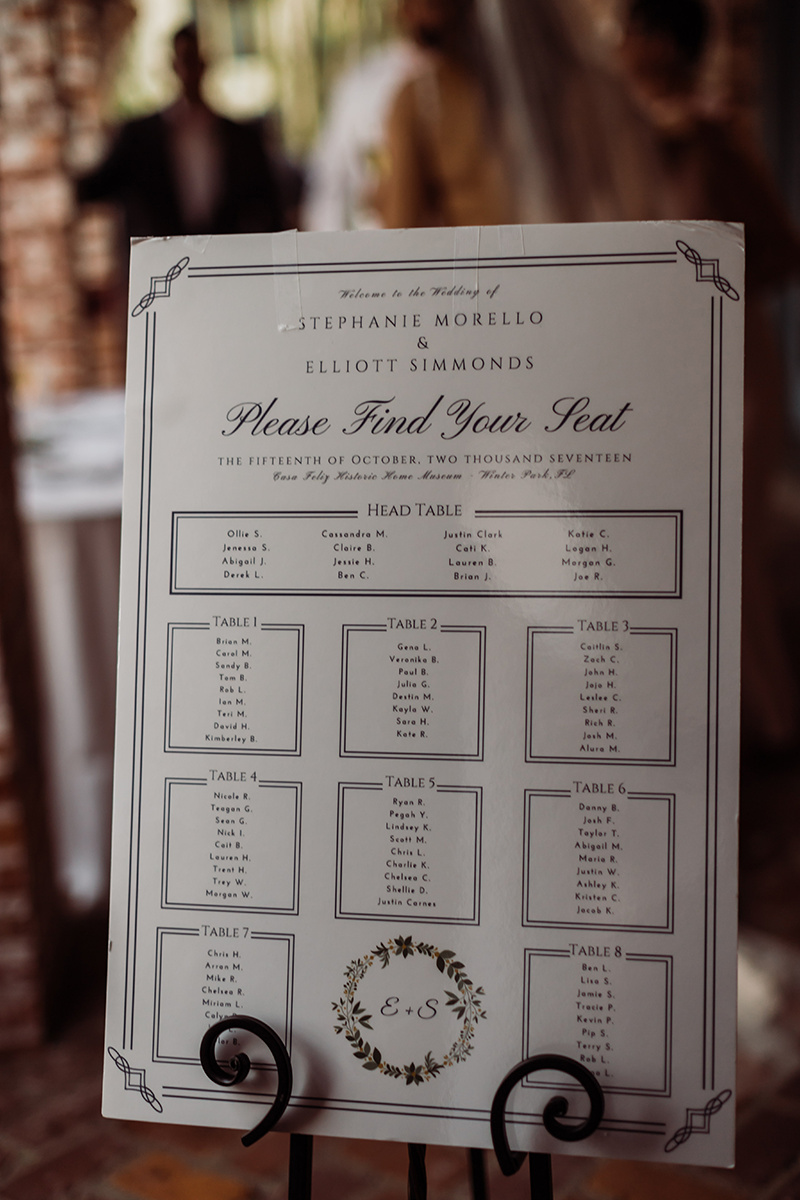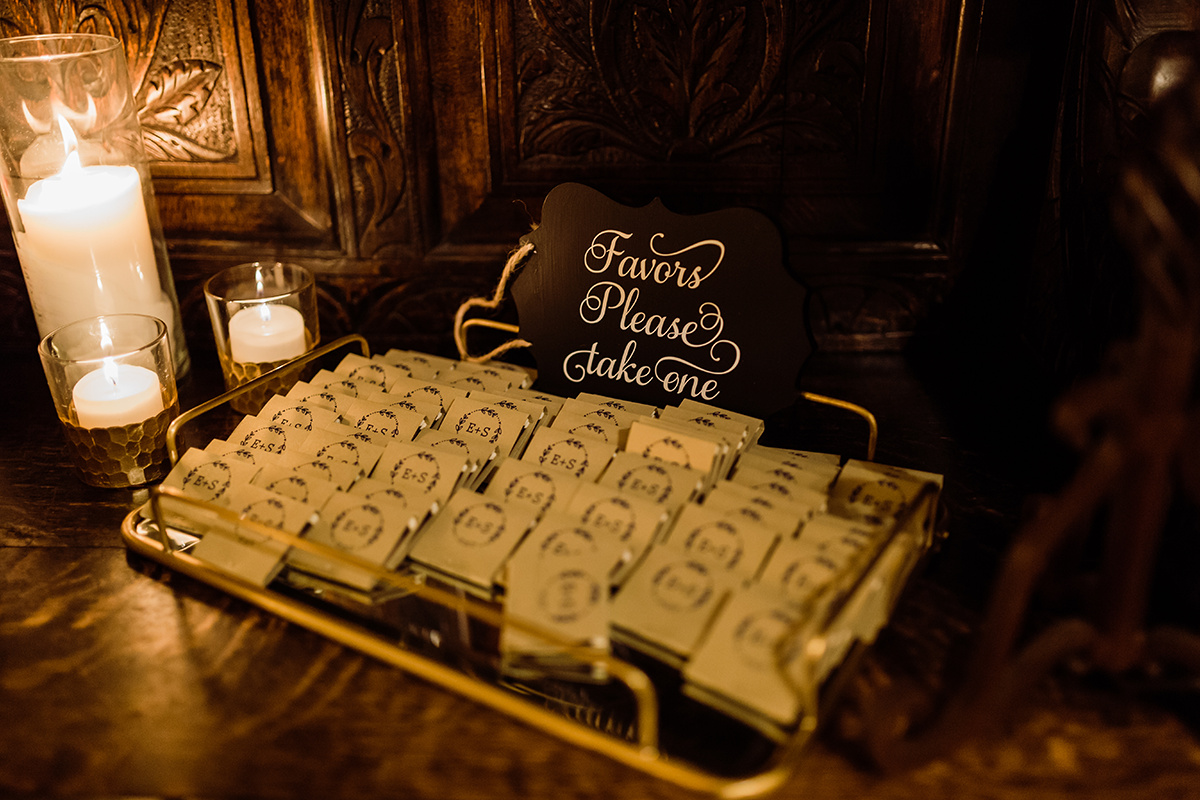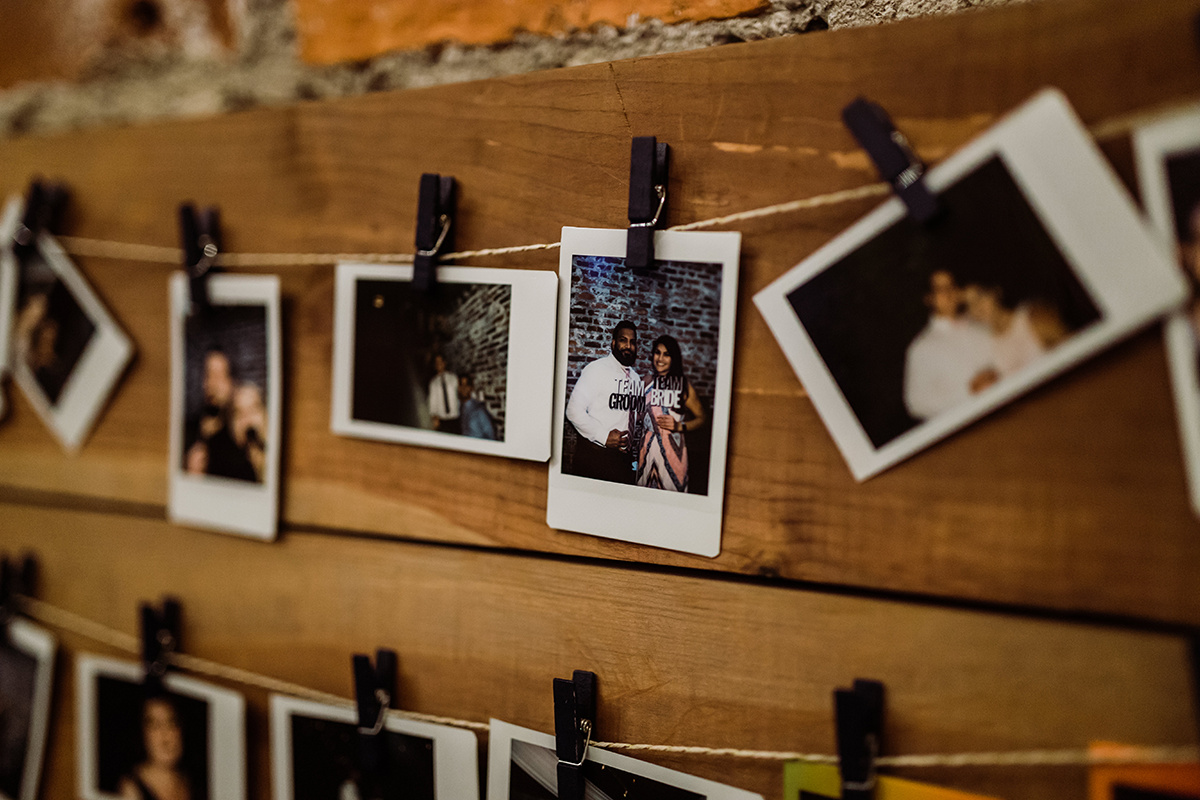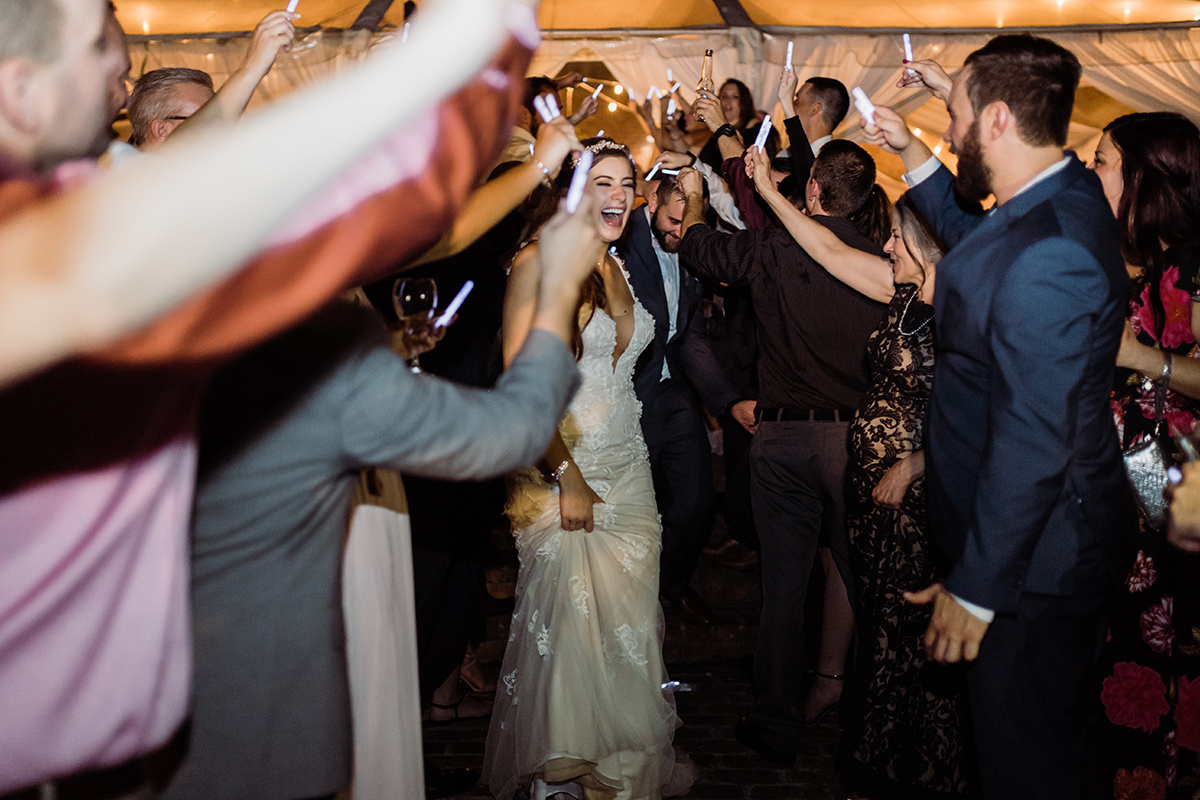 Bride's Advice:
What advice would you give other couples about the wedding planning process?
Don't try and do everything yourself! It is such a big day and you will need help! Delegate to friends, family, and/or a planner. I plan weddings for a living, but the best decision I made was to have a day-of coordinator come in and help take everything off of my hands on the big day!
Is there any advice that you would give engaged couples about married life?
Always remember the promises you made on your wedding day. Kiss each other a lot, hold hands, go on dates, say I love you every day...keep the honeymoon phase alive! Always make your spouse & marriage your top priority.