Elegant Wedding at the Royal Crest Room - Elizabeth and Brandon
Elizabeth and Brandon's wedding at the Royal Crest Room was elegant with a touch of southern charm. Elizabeth started off her day getting ready with her bridesmaids, everyone looking cute and comfy in their matching pajamas. She dressed in lace from head to toe with a strapless gown and matching lace heels, while Brandon donned a blue suit and a grey tie for the big day. Before the ceremony, the two of them shared a first look and shed a few happy tears! Next, Elizabeth exchanged an emotional hug with her father during a first look with him. Finally, it was time to get married!
Elizabeth and Brandon wanted to add a little silliness and personality to their I Do's, so they incorporated a very important Peanut Butter and Jelly Sandwich Unity Ceremony. Together at the altar, they made a sandwich and fed it to each other before their first kiss as husband and wife! Although Elizabeth and Brandon had already had a snack, the real food came during reception, and it was full of southern comfort. Guests dined on chicken and waffles, meatloaf, and mac and cheese before hitting the dance floor. There were plenty of sweet treats for dessert, including a naked cake, donuts, and a University of Miami groom's cake! Keep scrolling for more of Elizabeth and Brandon's story (and a few of their beautiful wedding photos)!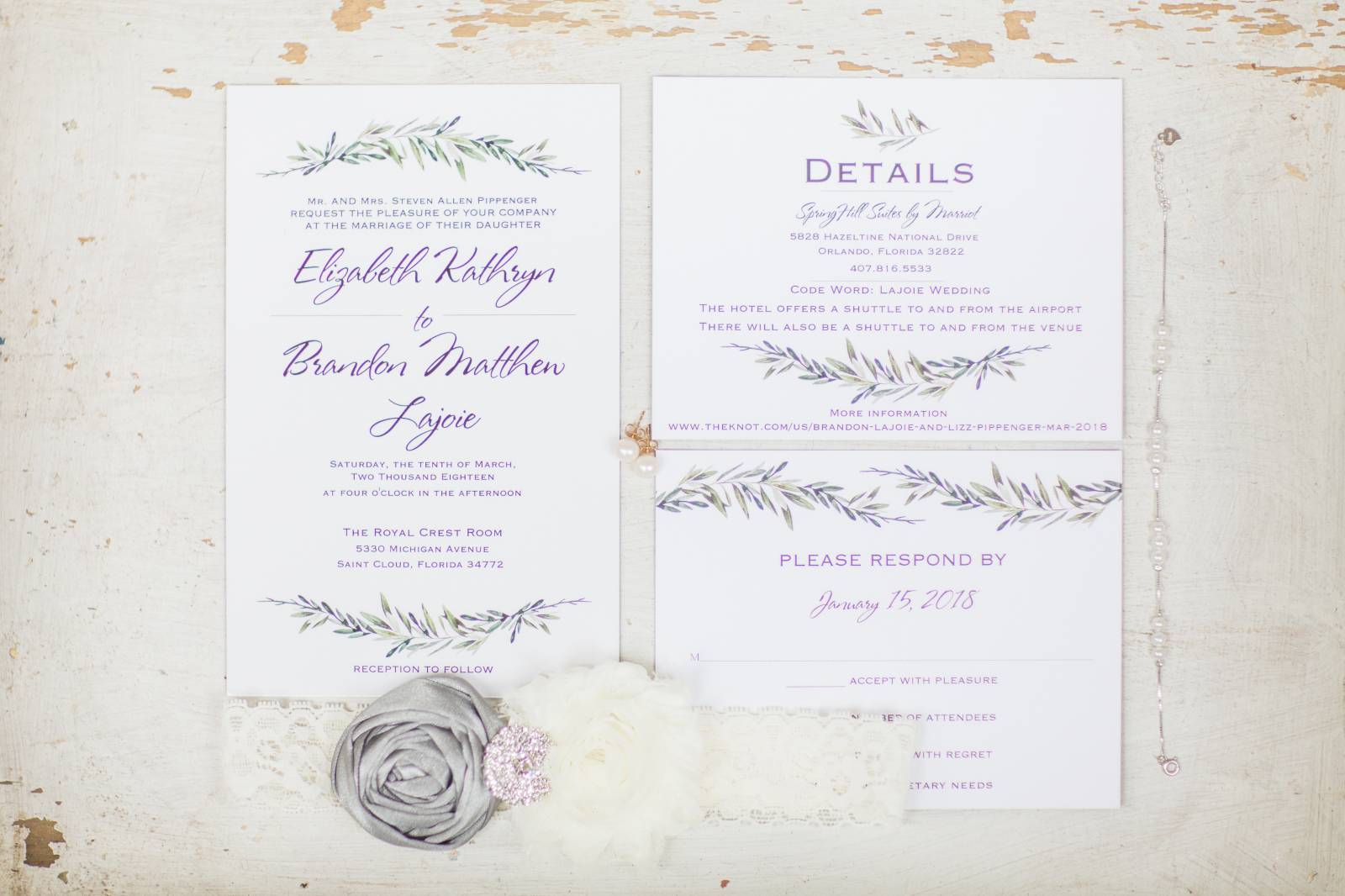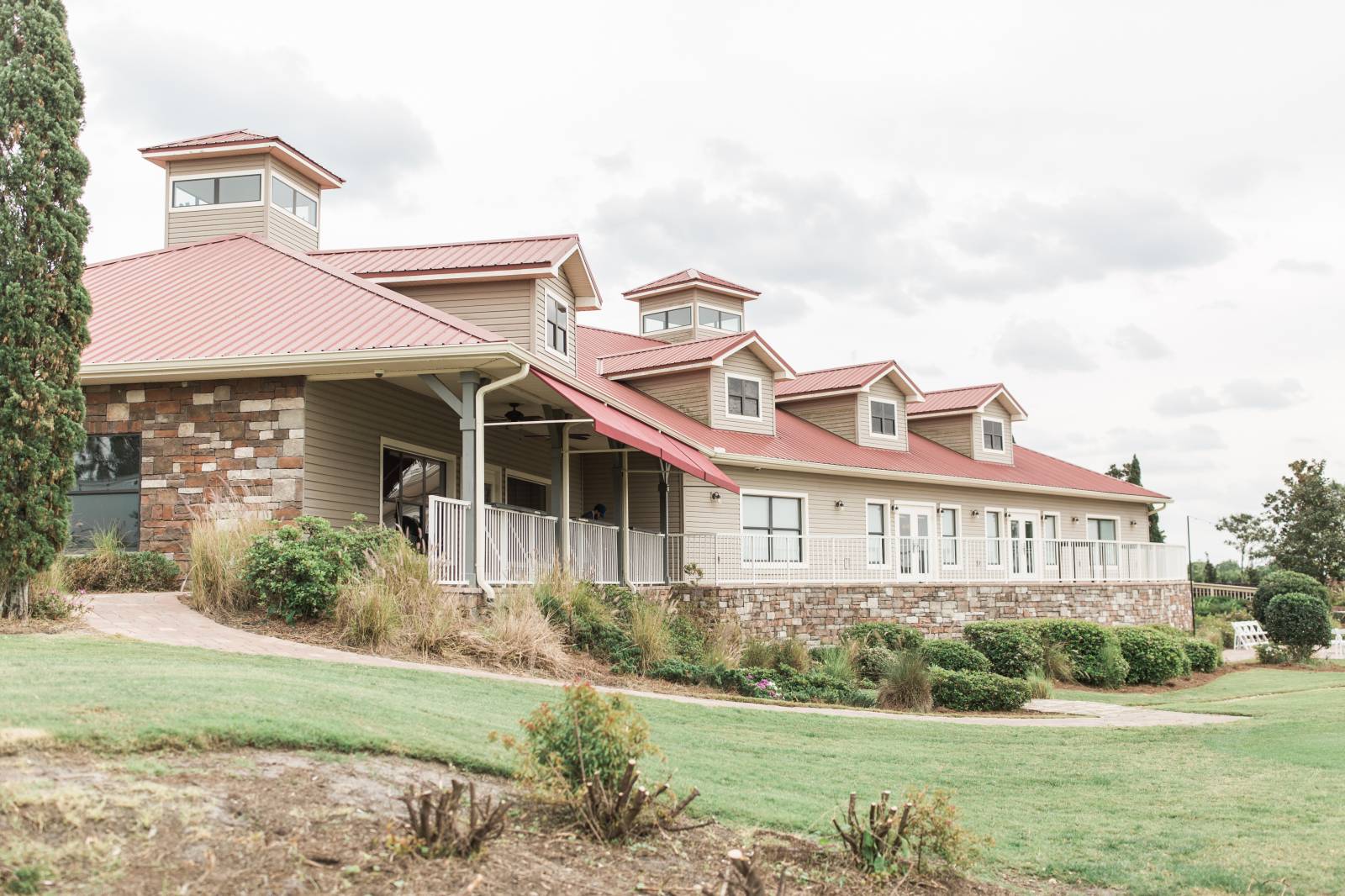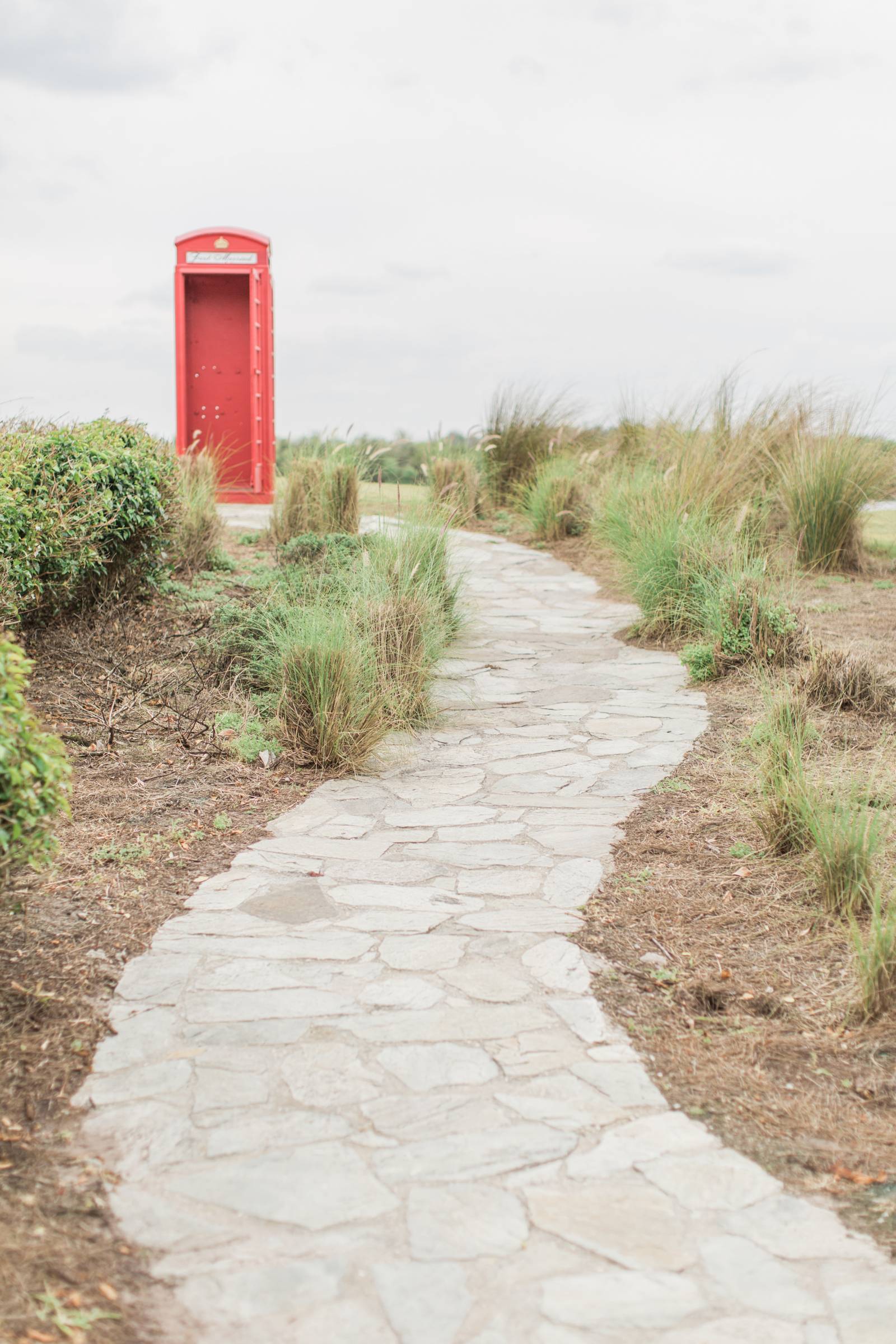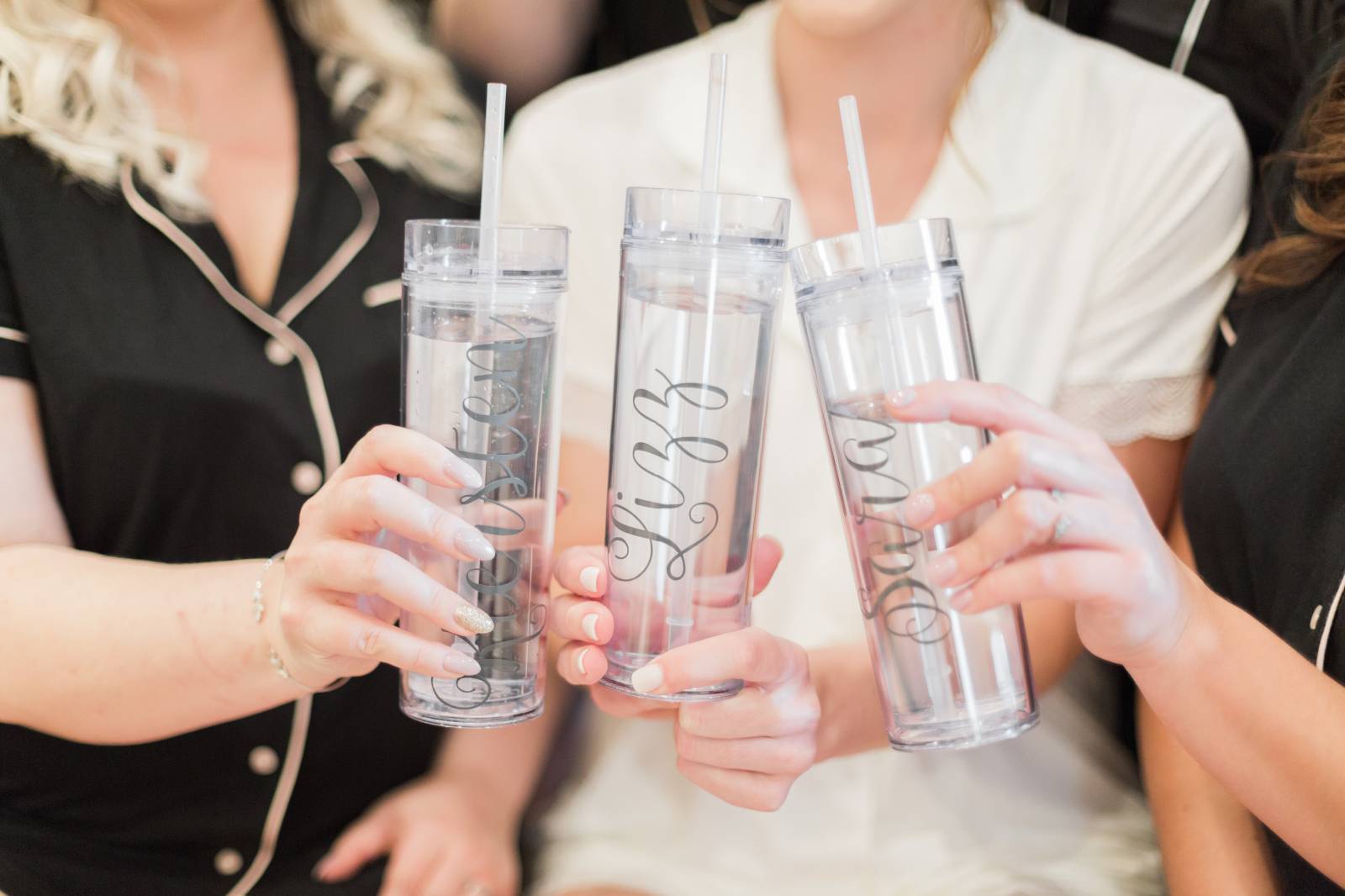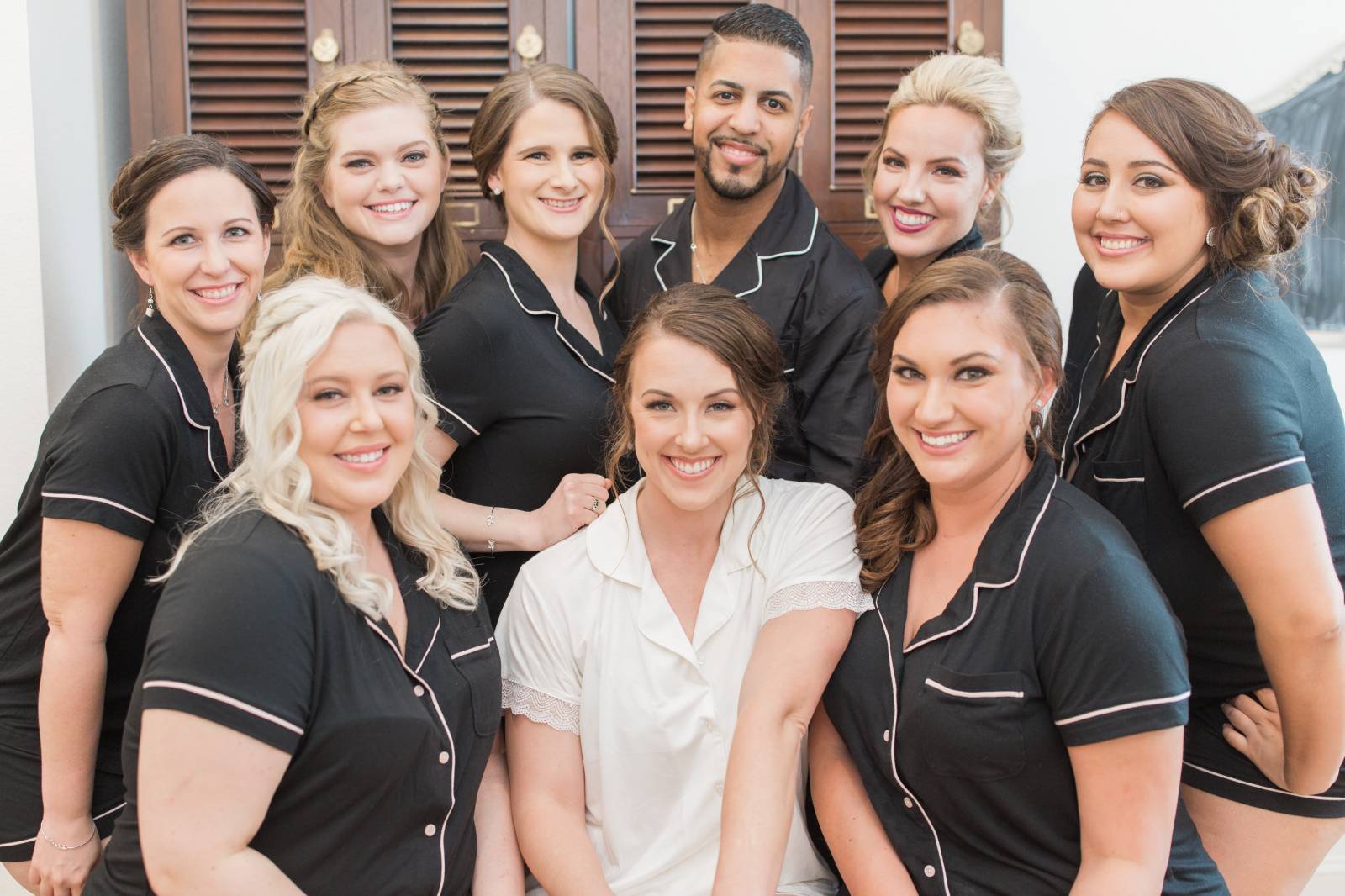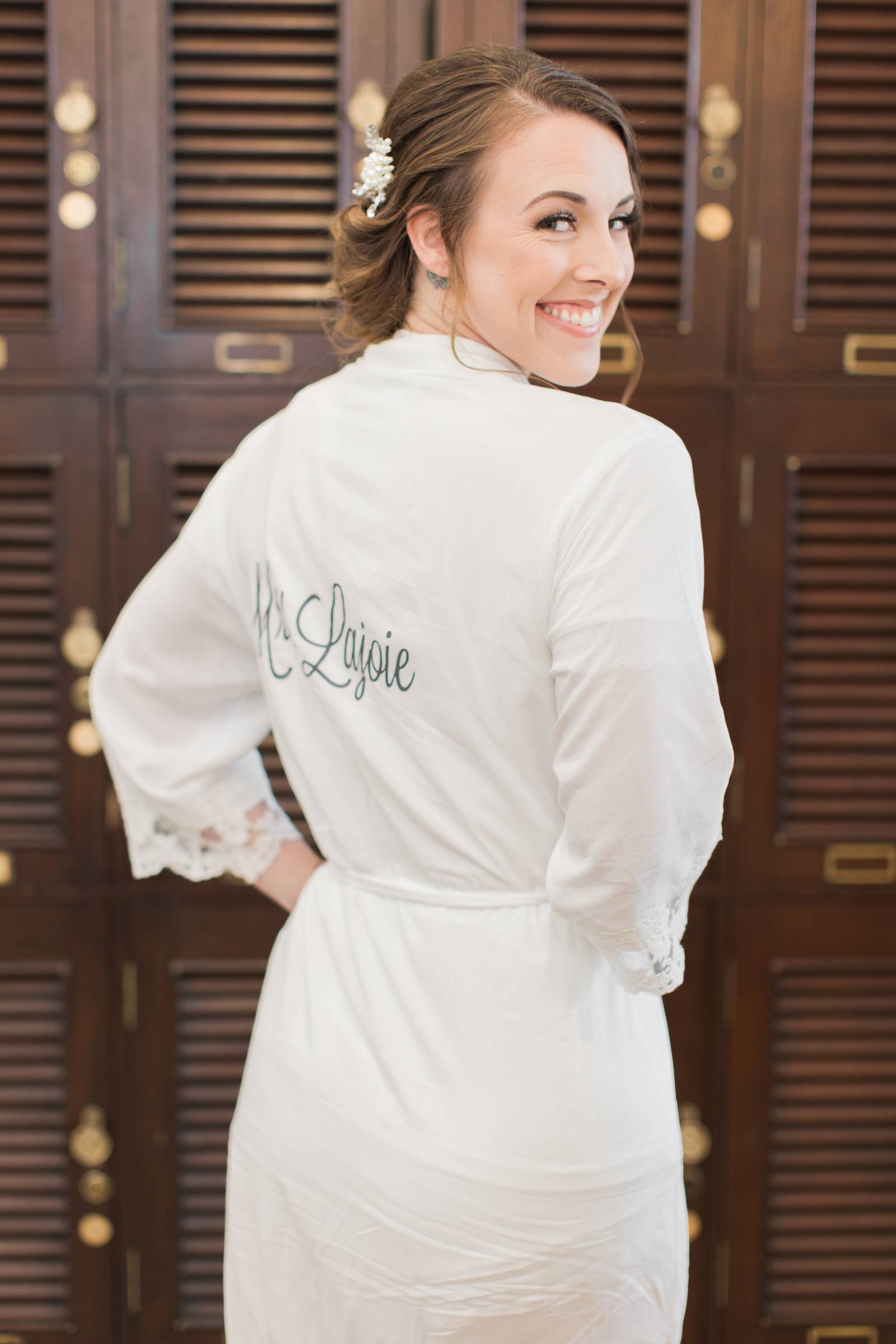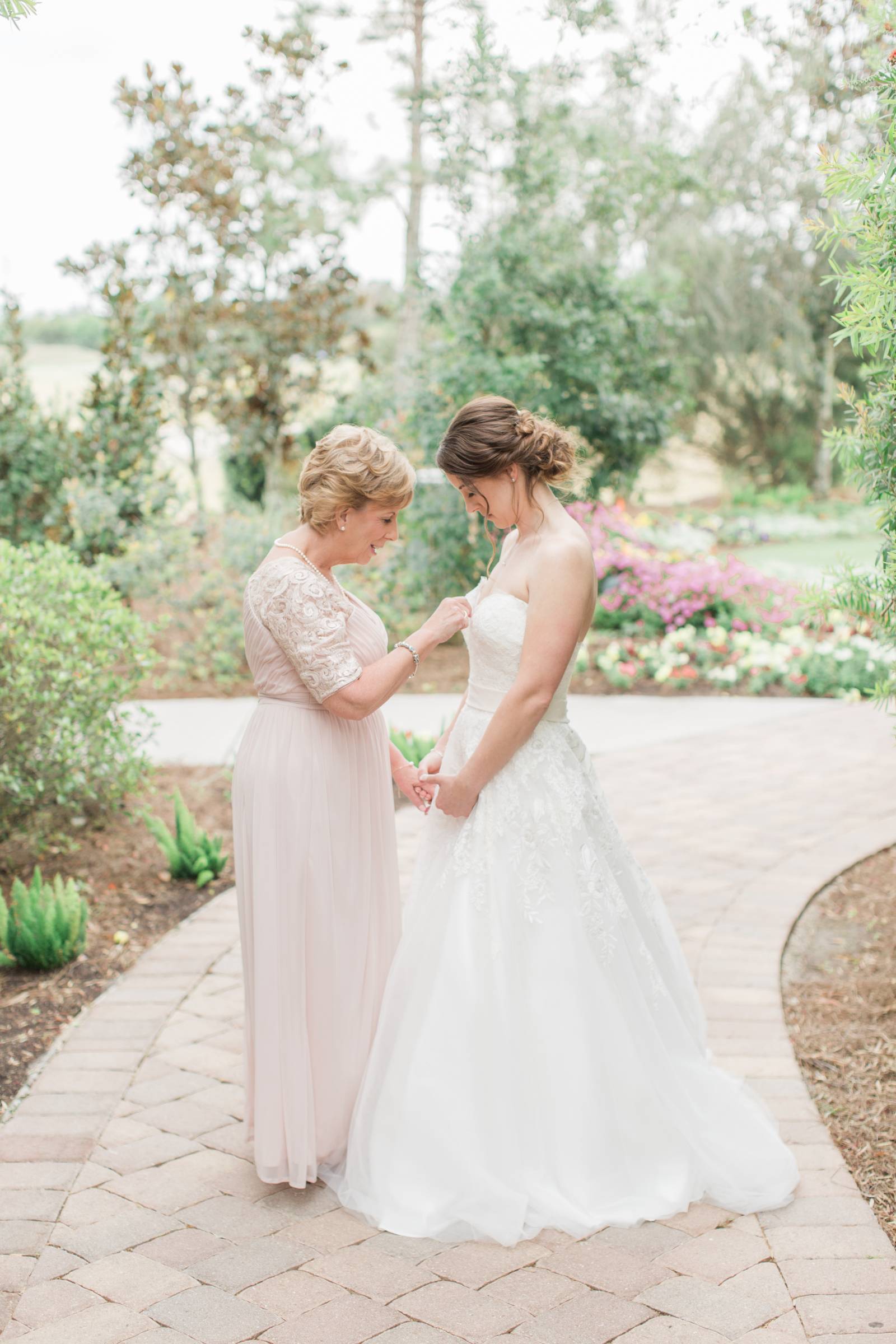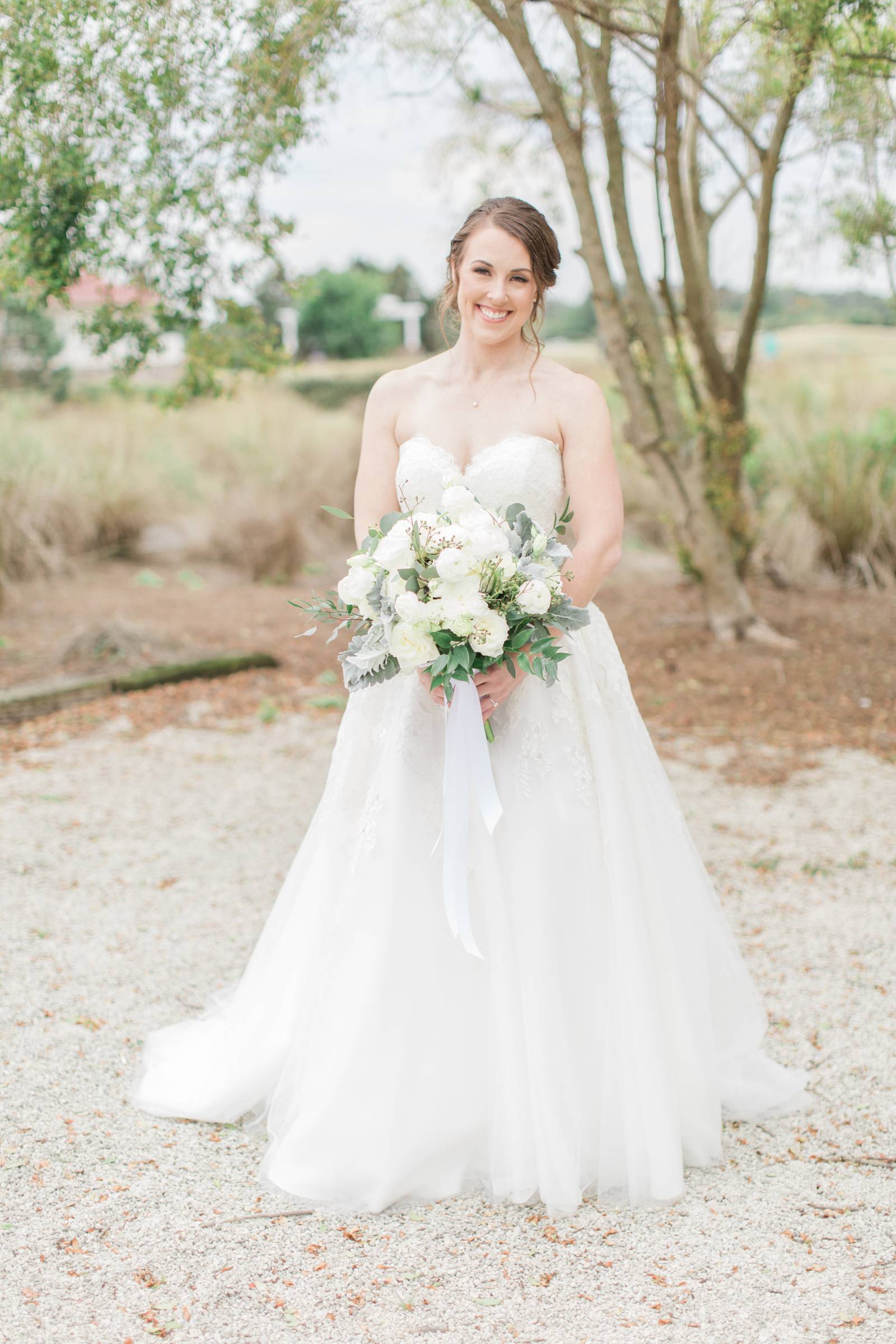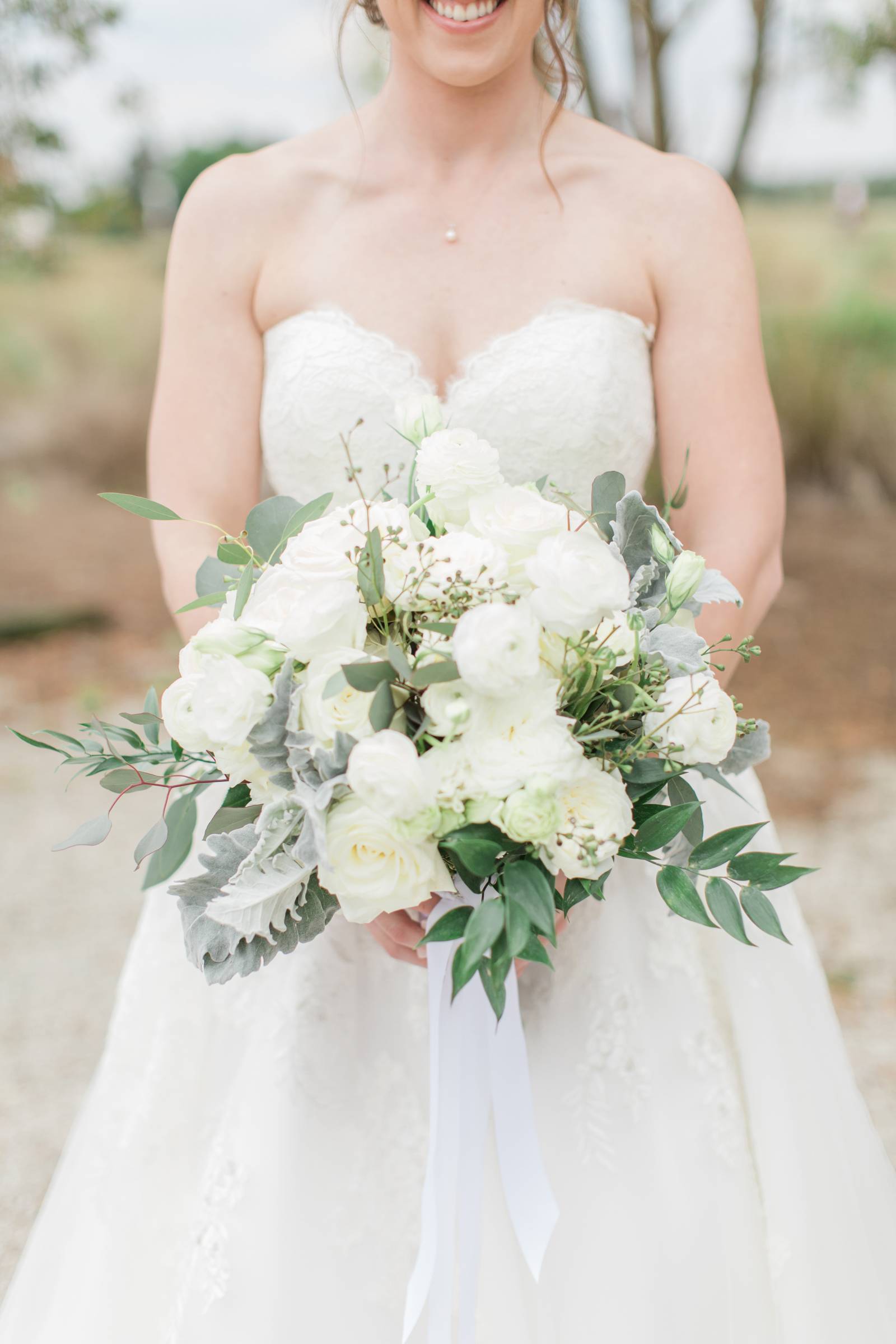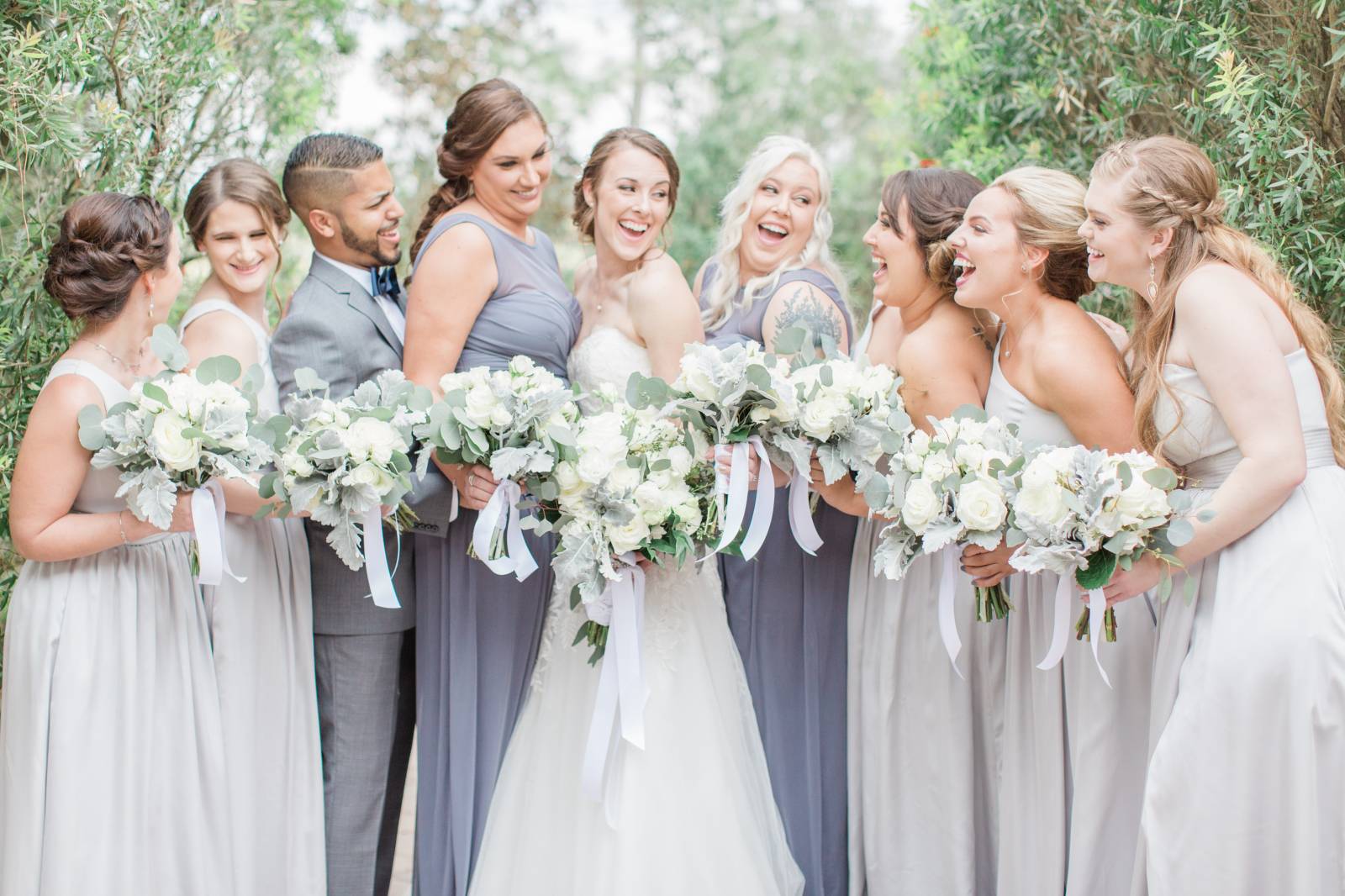 How did you meet? How did he propose?
"Brandon and I were typical 28-year-olds trying to find Love. So what does everyone do these days... turn to technology. Yes, we both swiped right and started to chat. After a few days of talking, I figured it was time to meet. So I offered him some free beer and pretty awesome company. After that night, we were inseparable.

I always told Brandon that I wanted friends and family around the day we get engaged. With my family living a thousand miles away.. this was a task in itself. But he did it!

On April 27, 2017, I thought we were going to dinner for our parents to meet. Once we arrived, I was shocked to see all our closest friends waiting for us. As soon as we reached the surprise engagement party, Brandon got down on one knee. I of course said YES! It truly was one of the best day of our lives."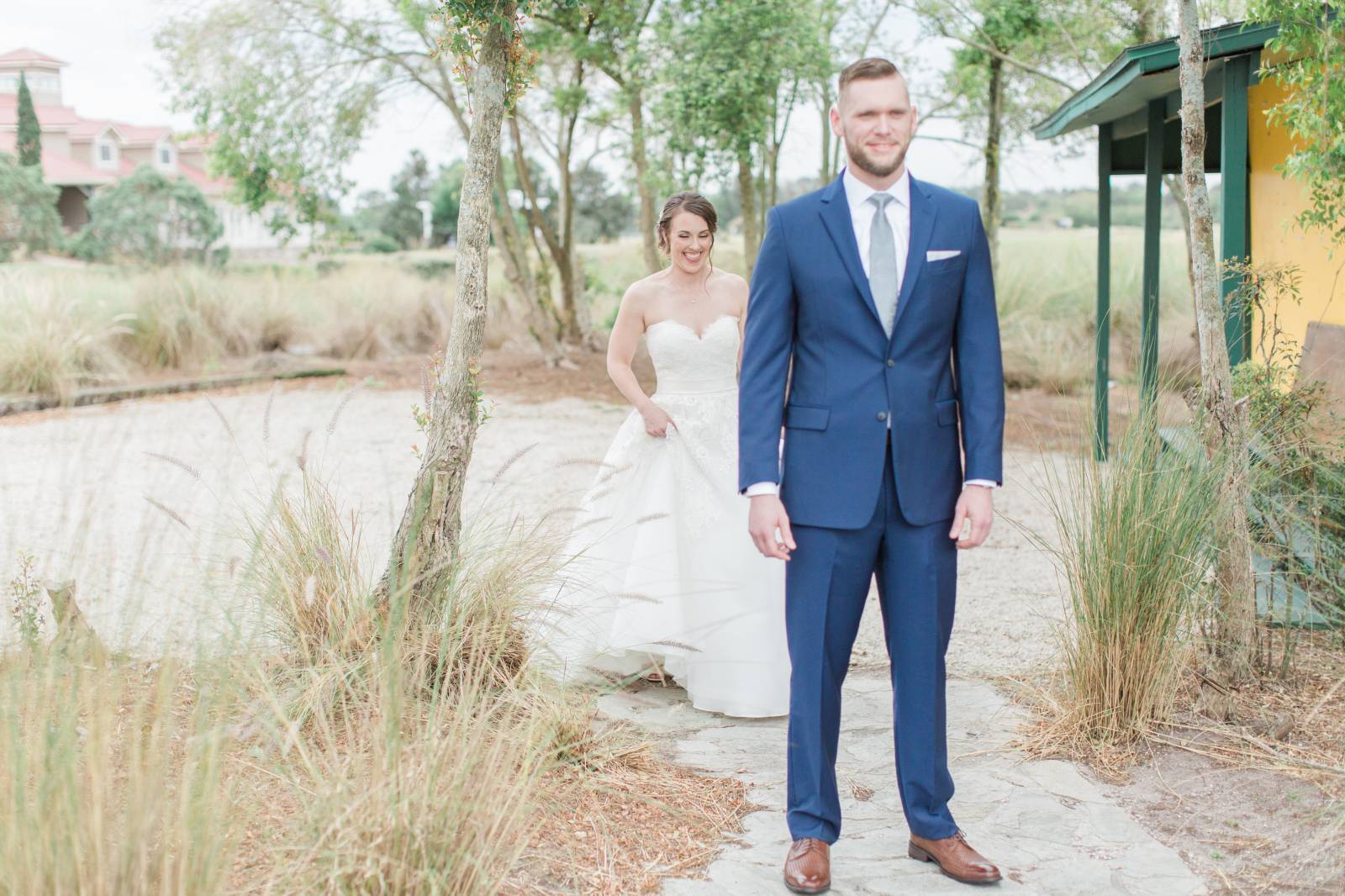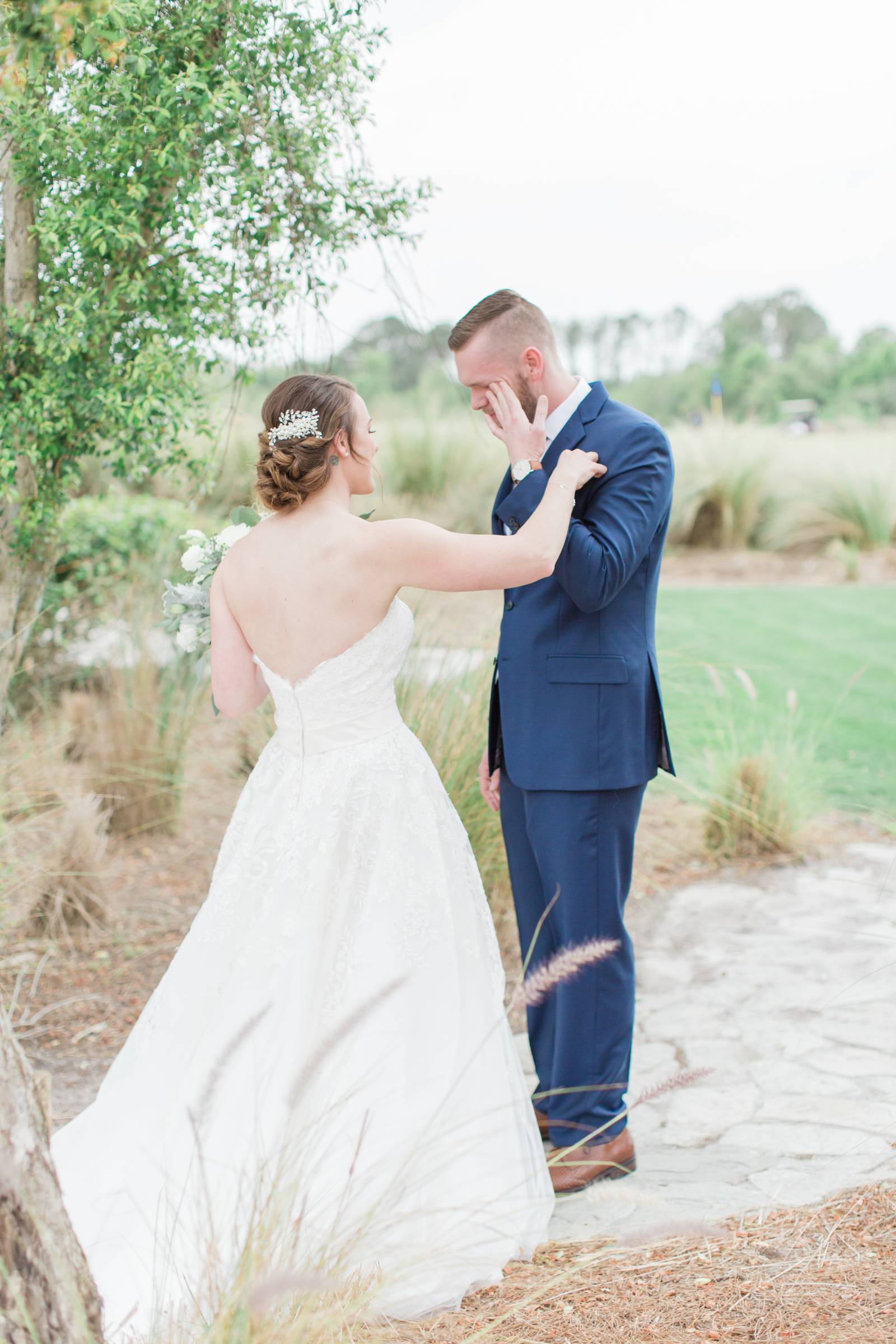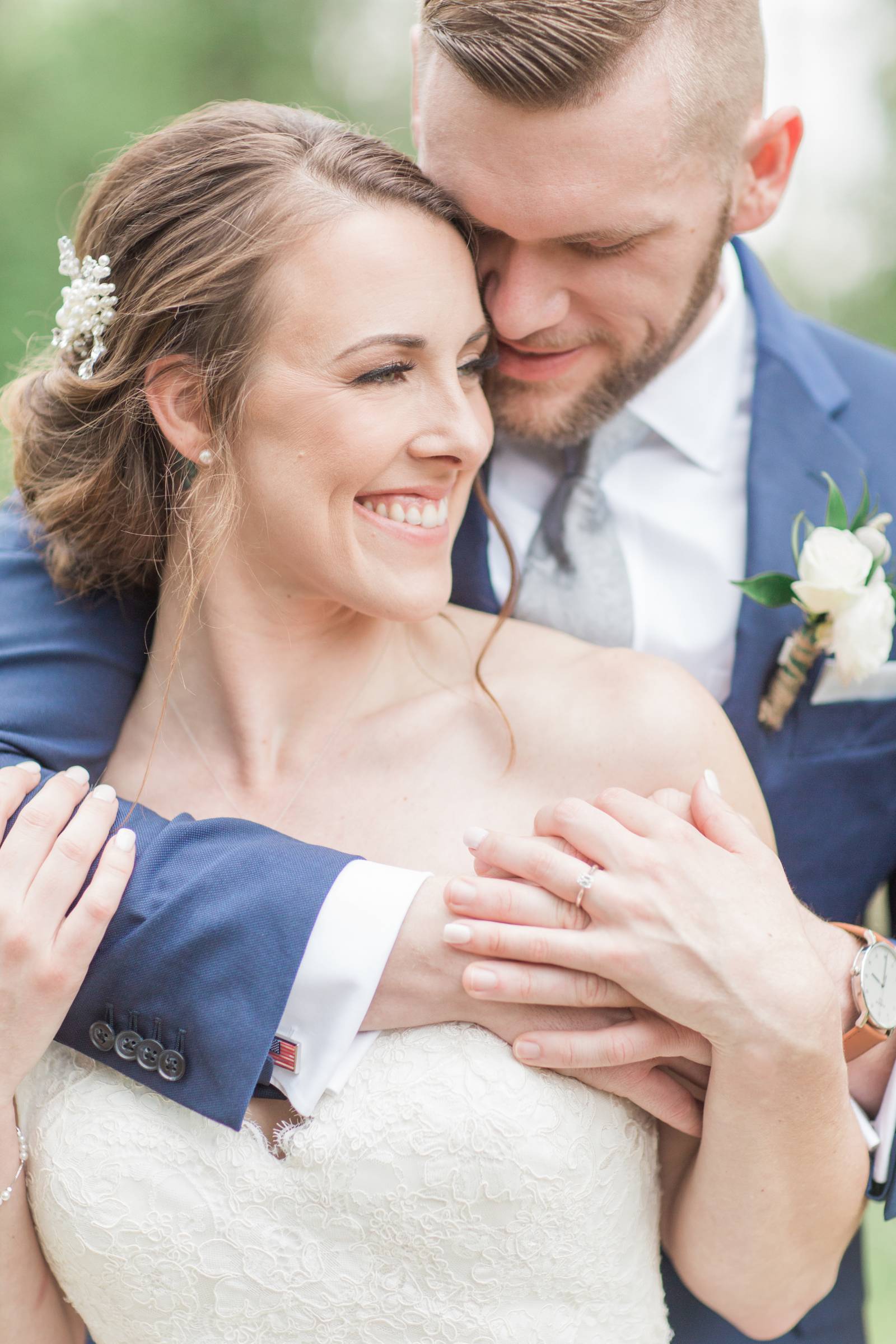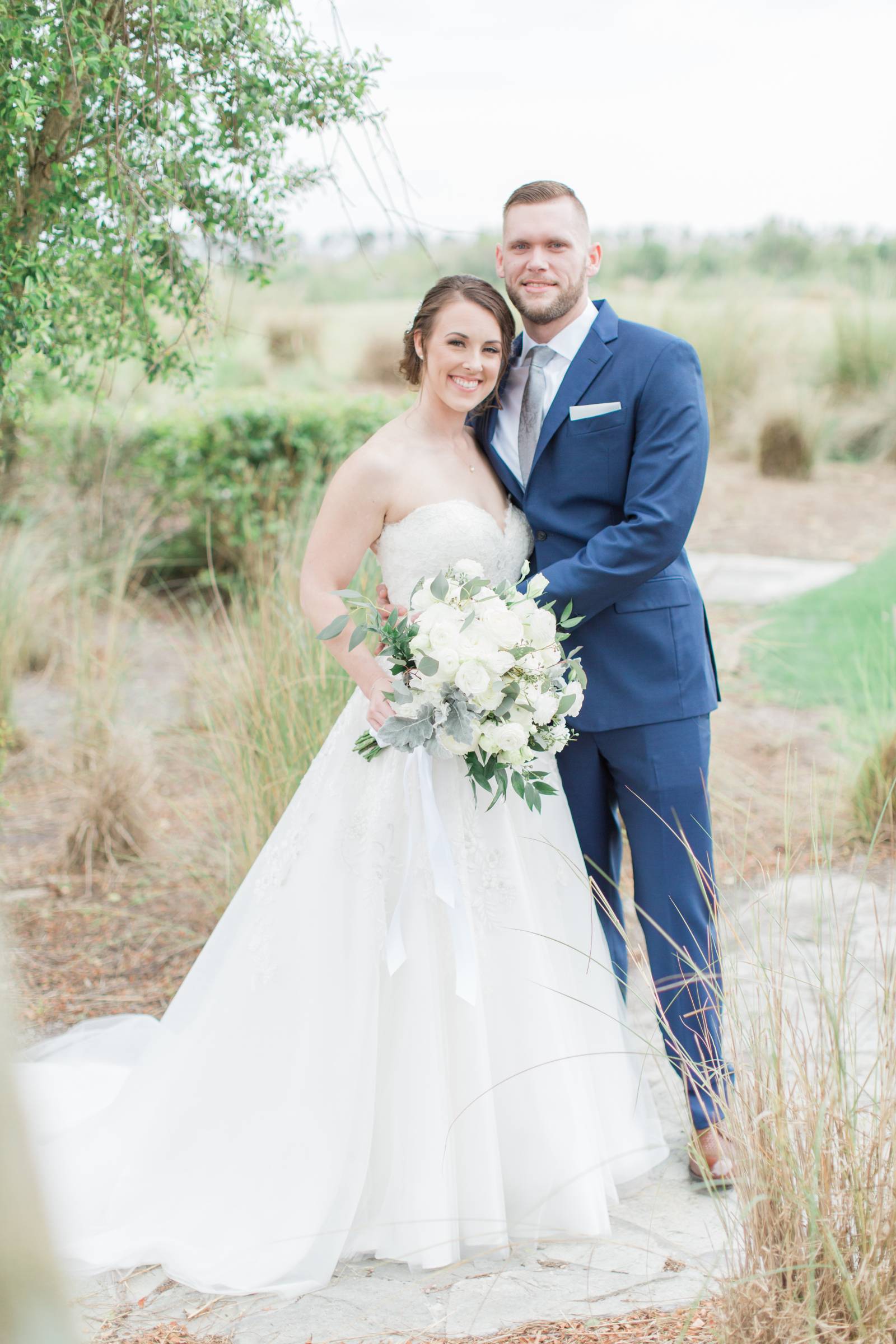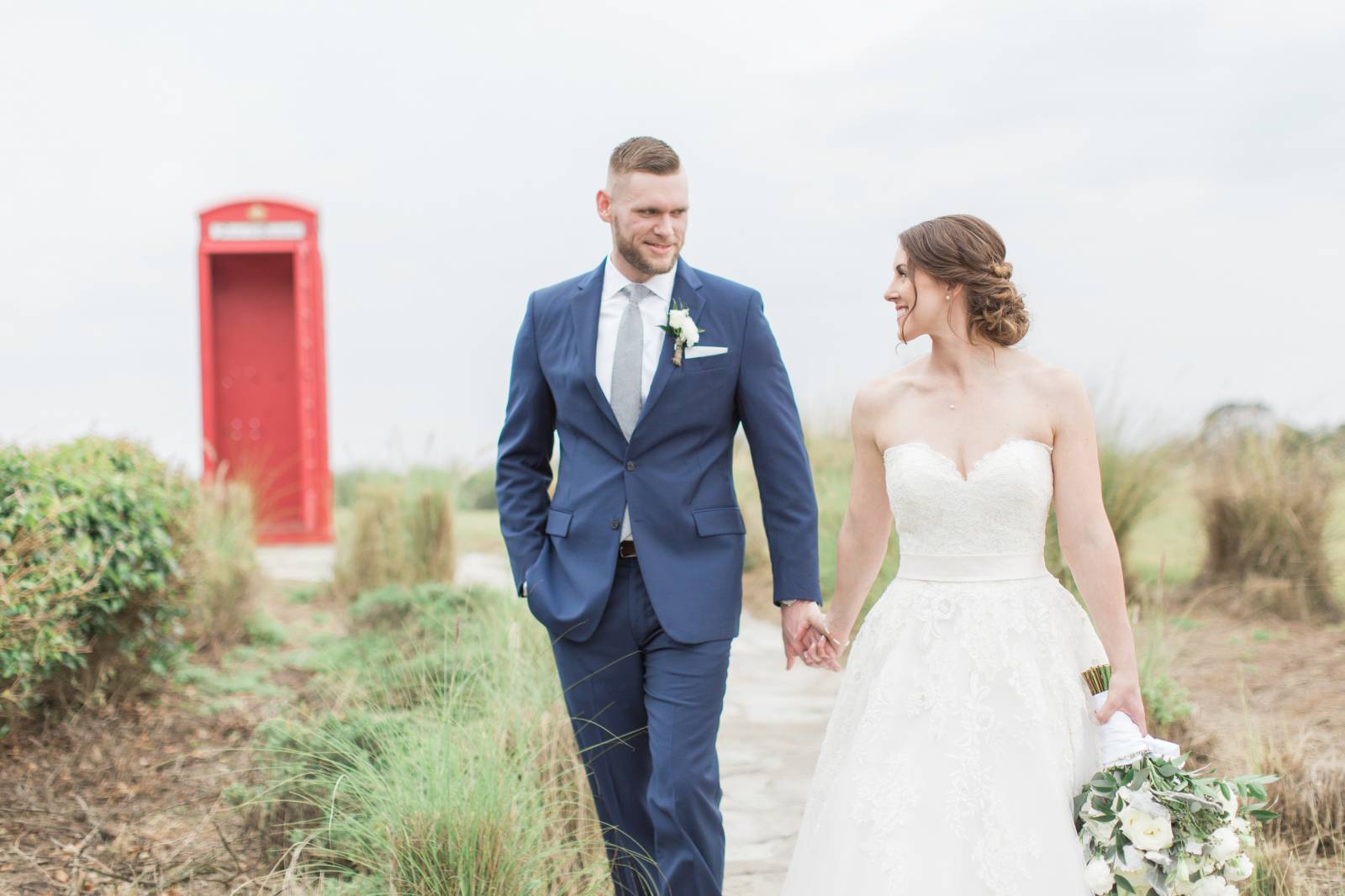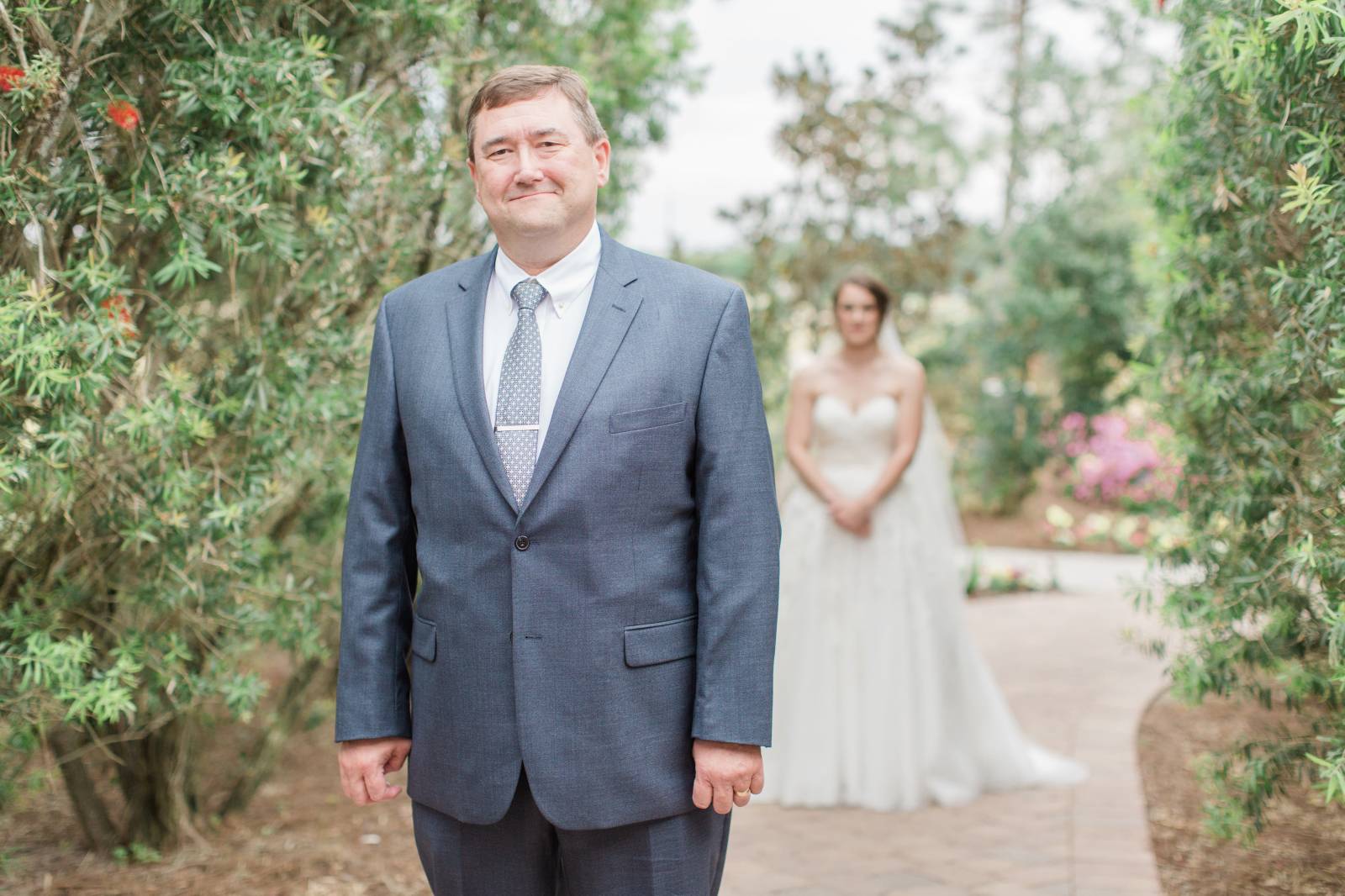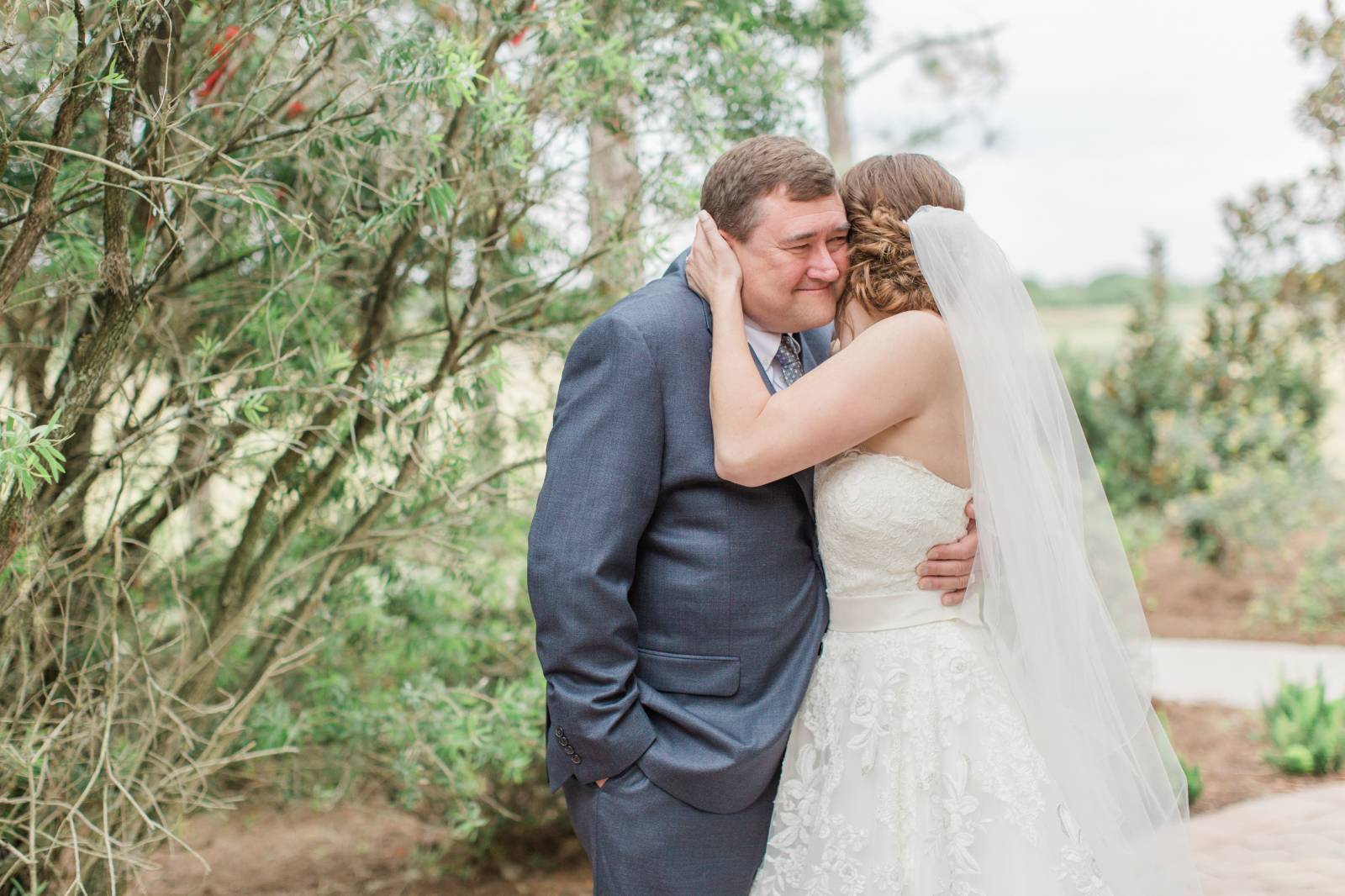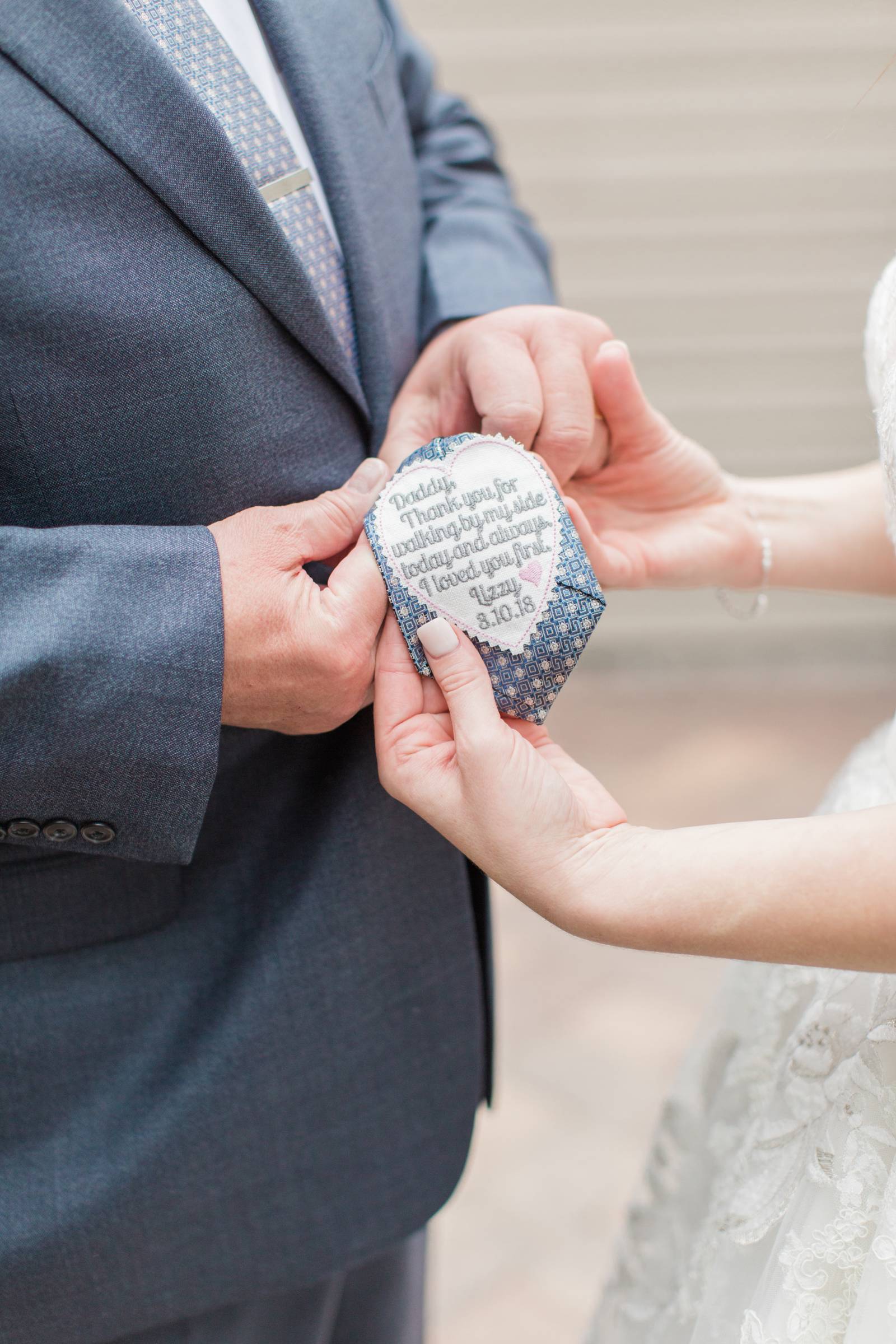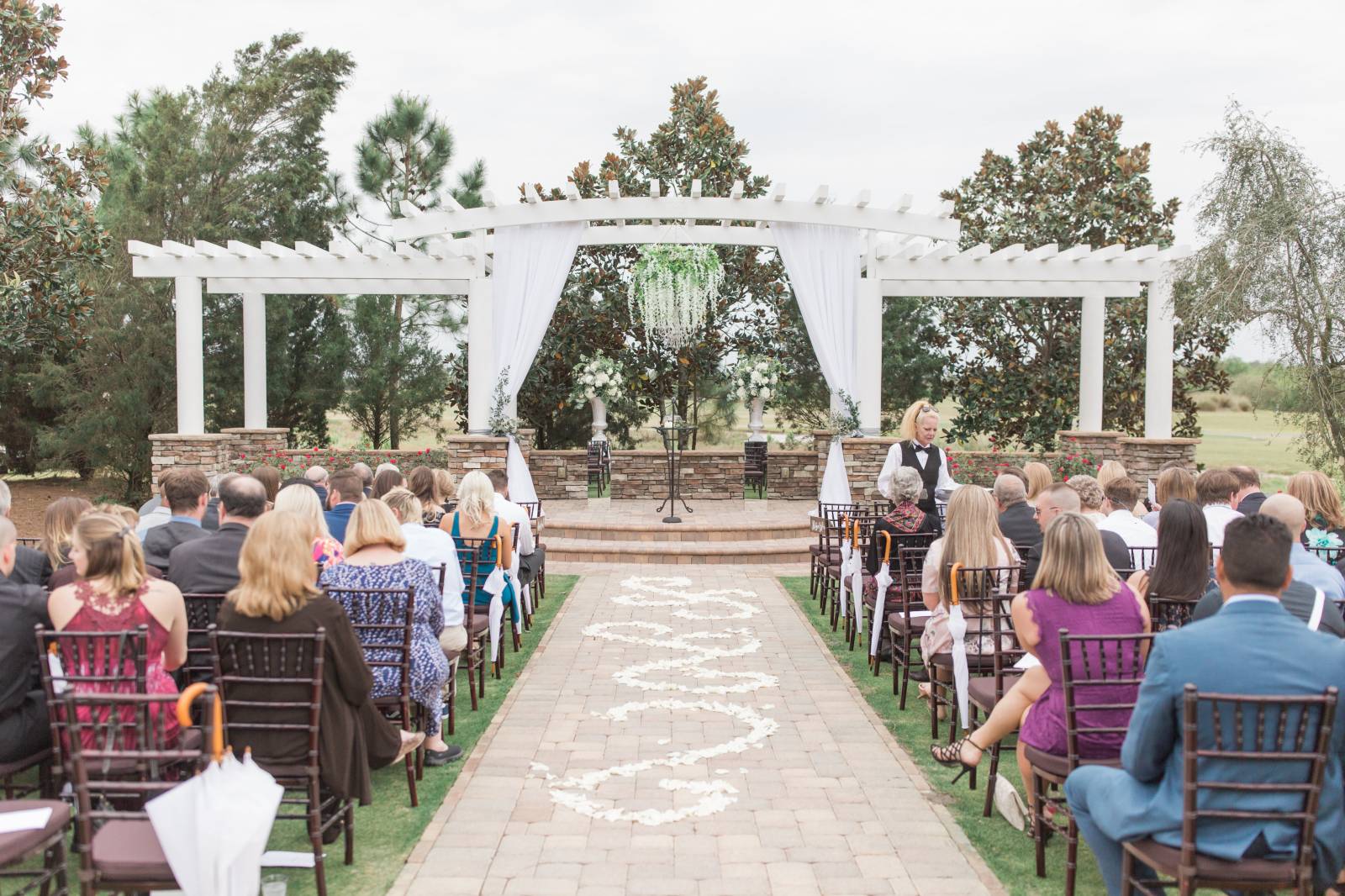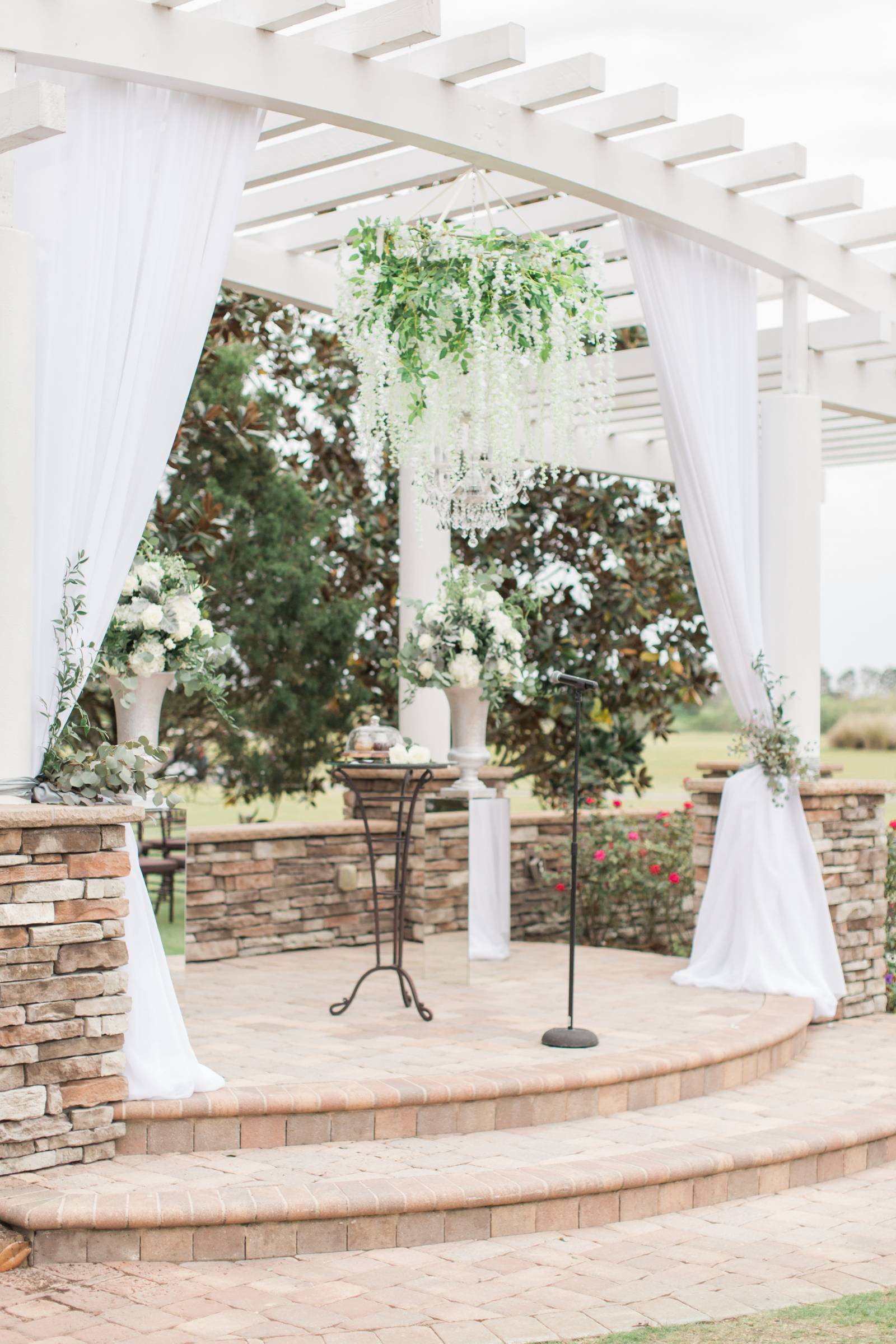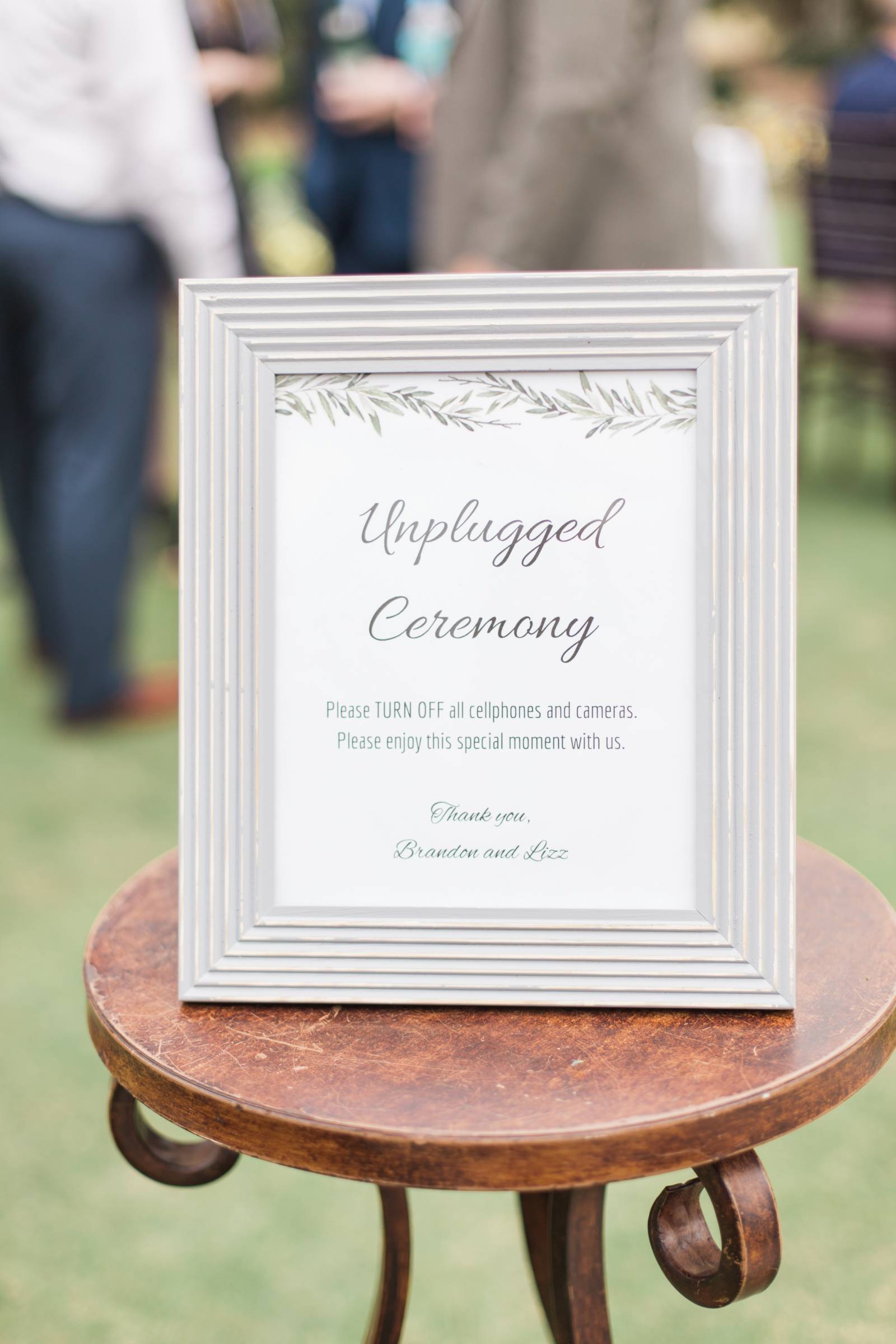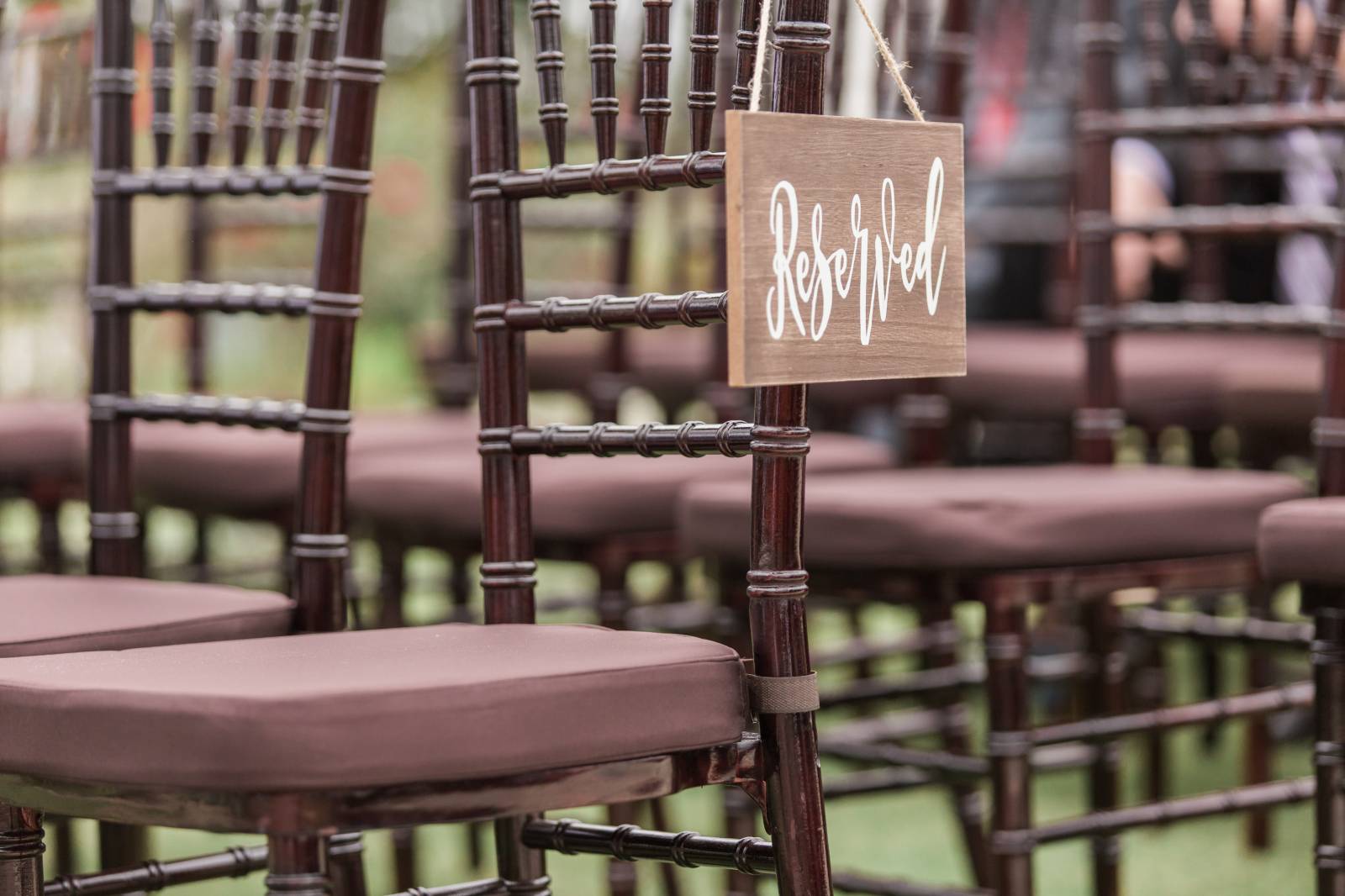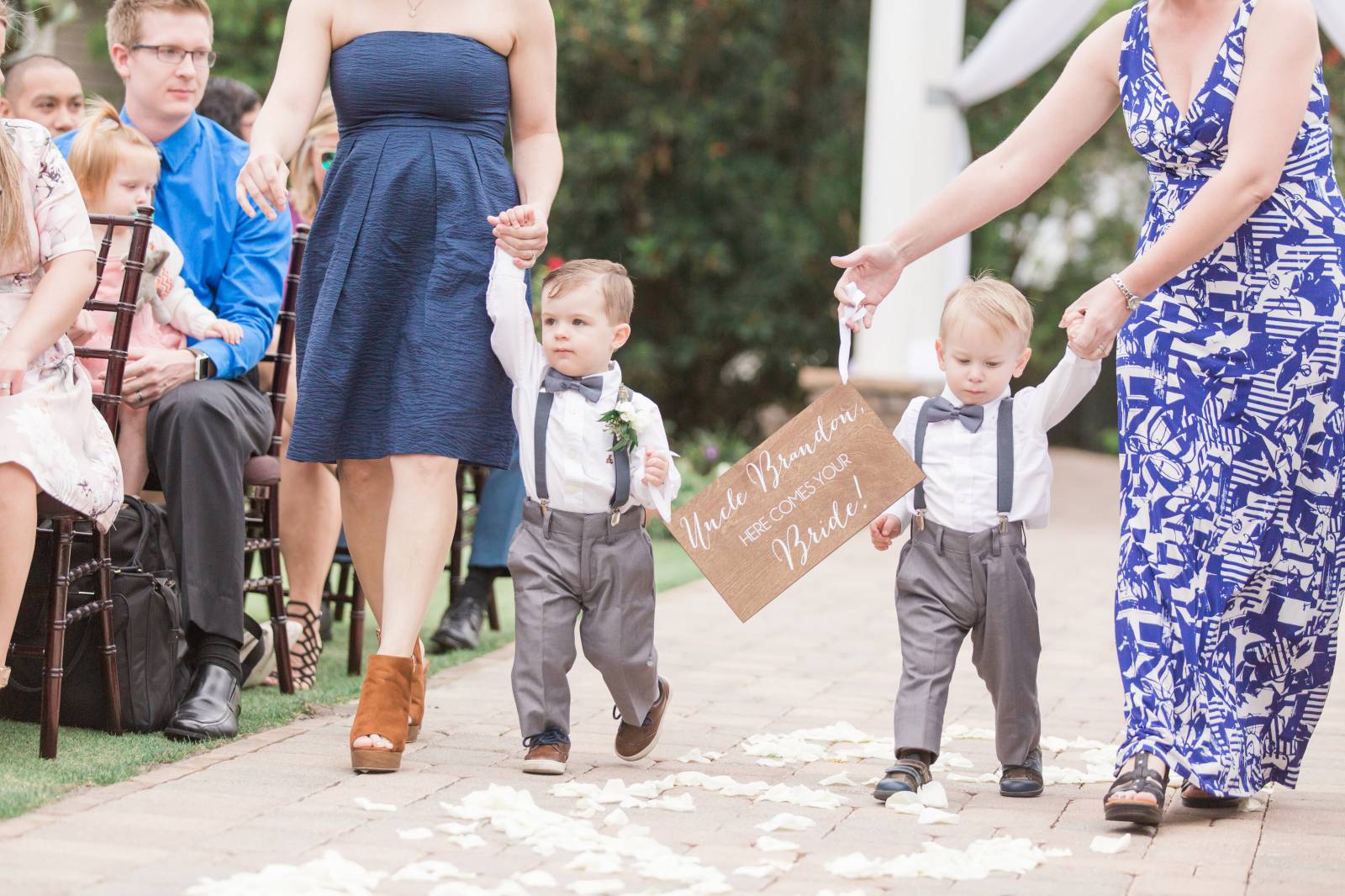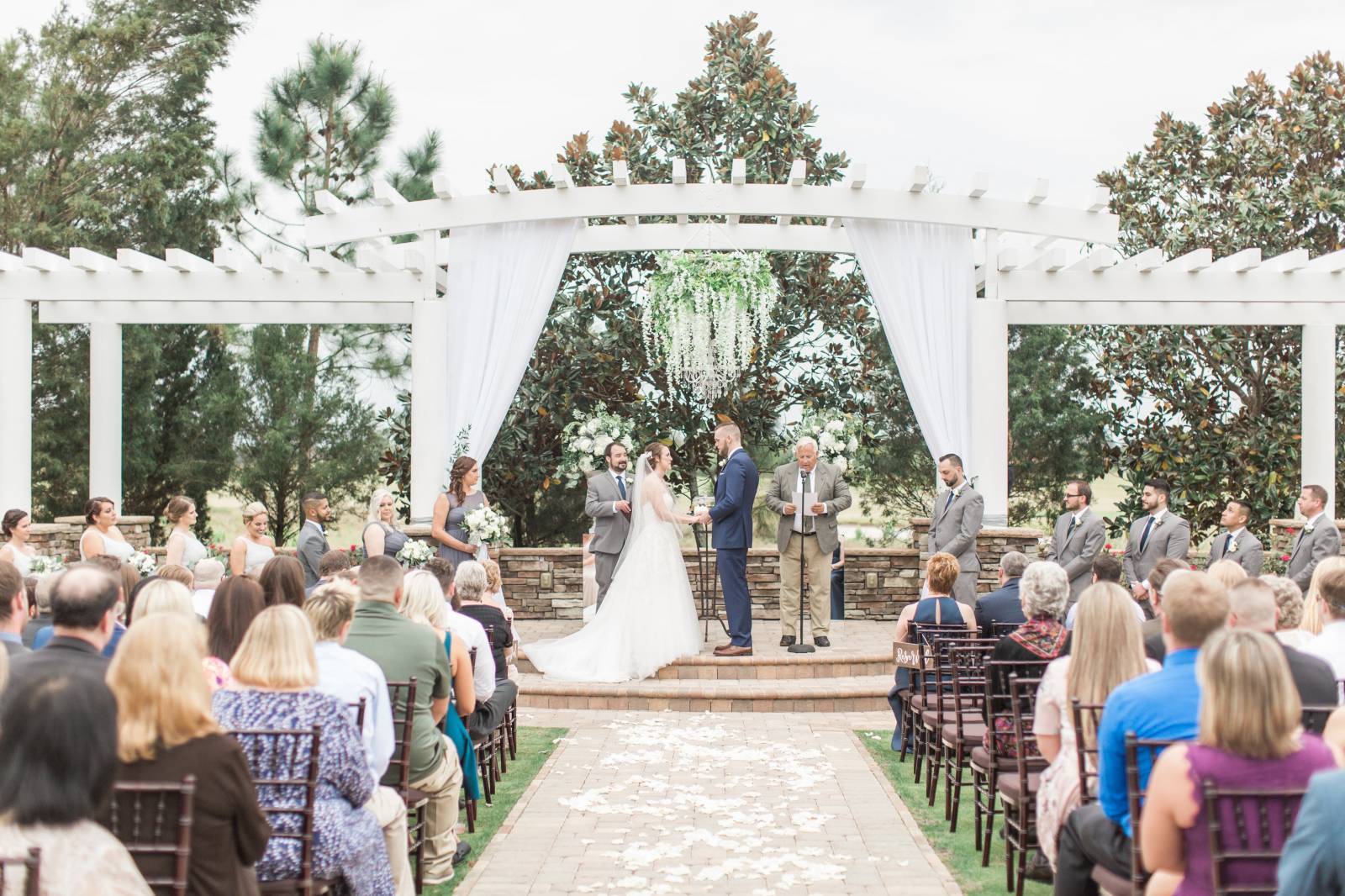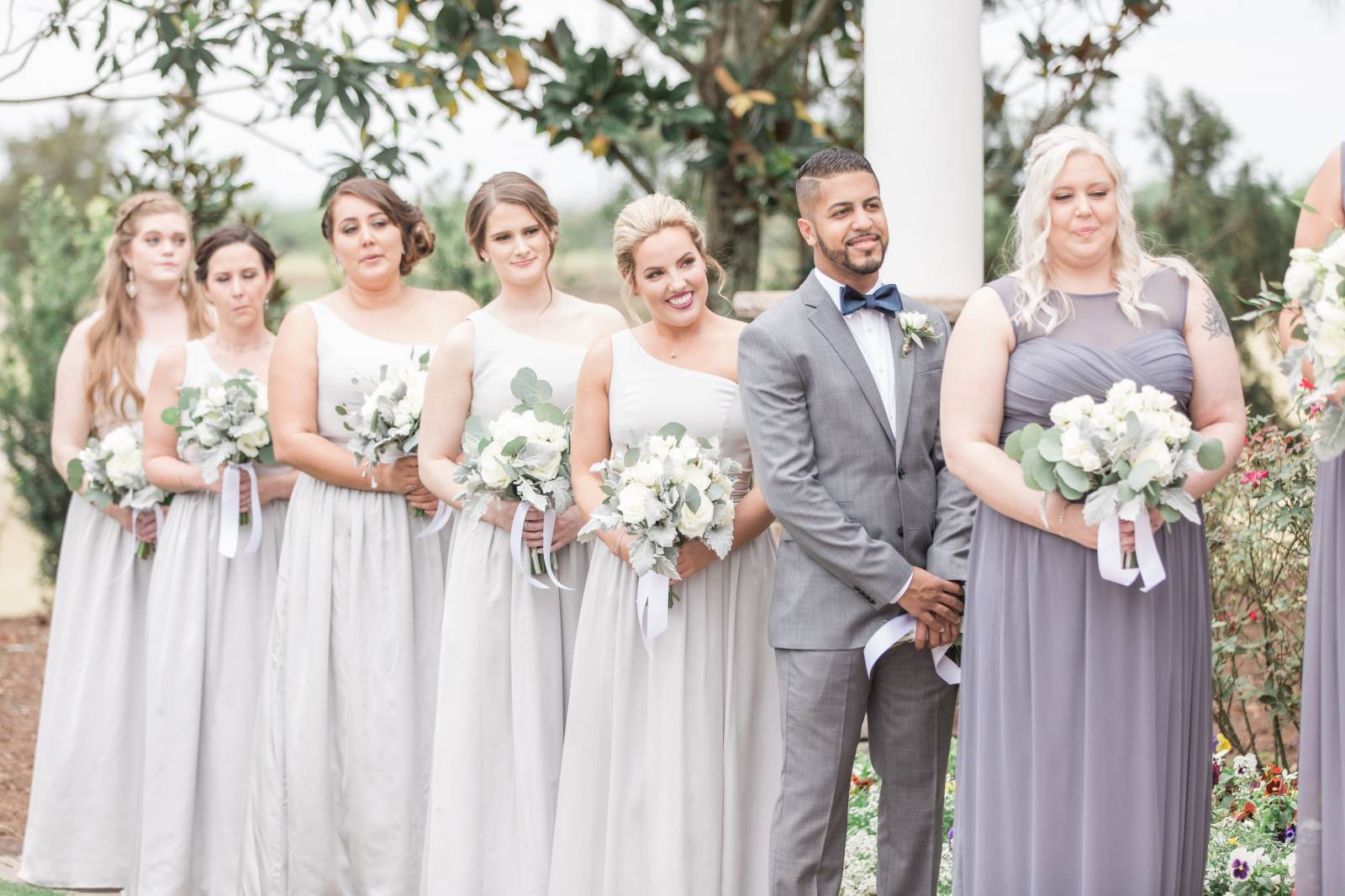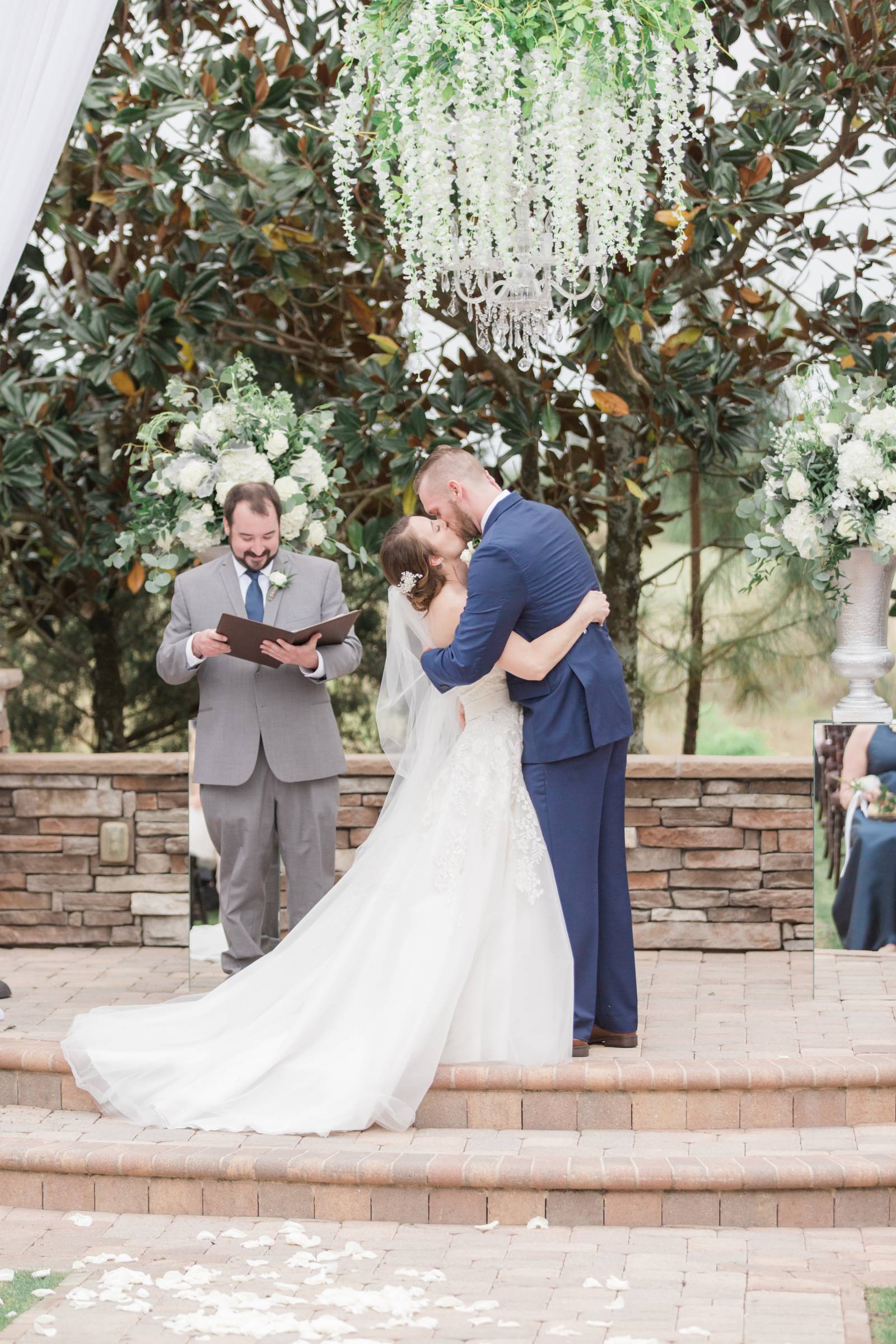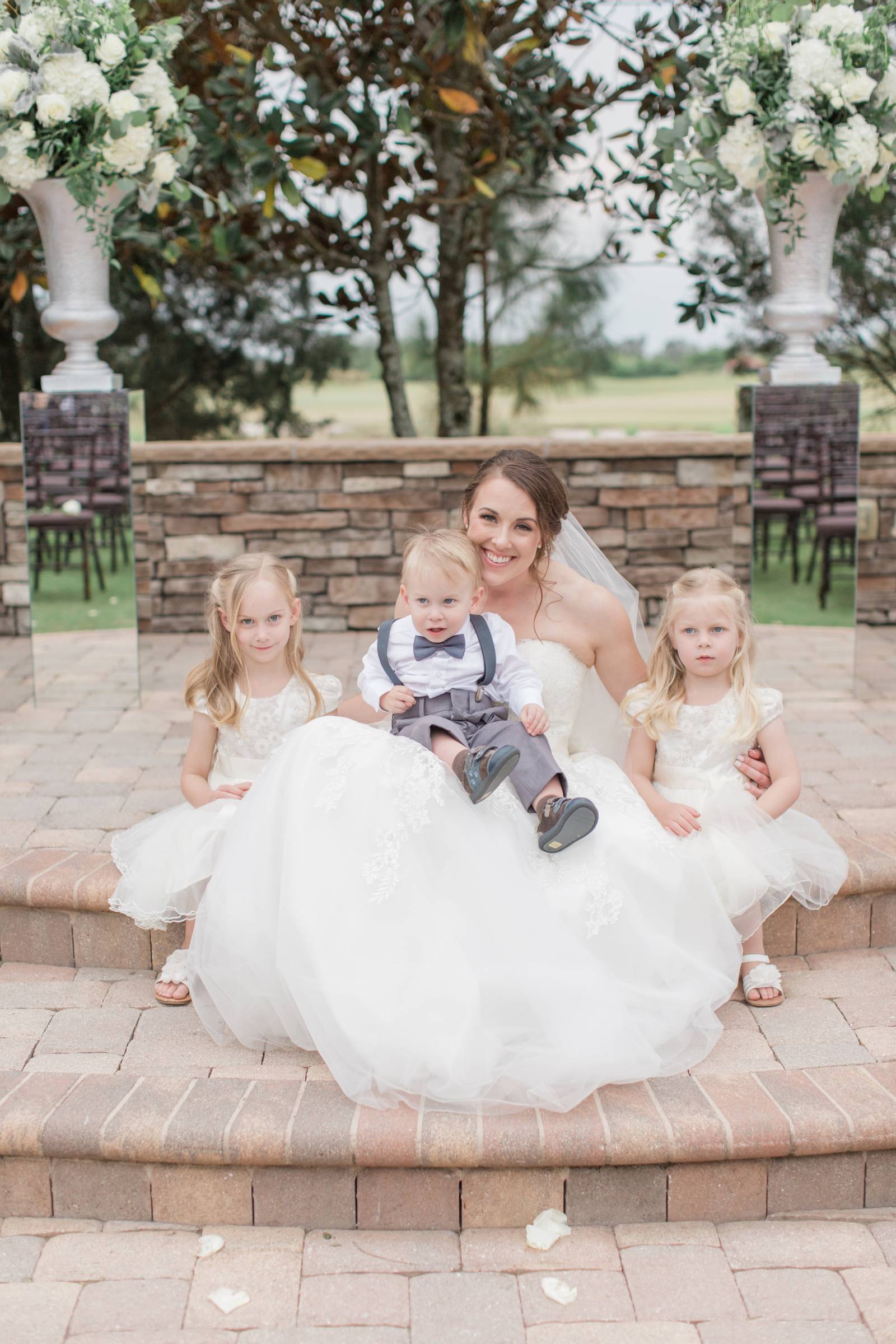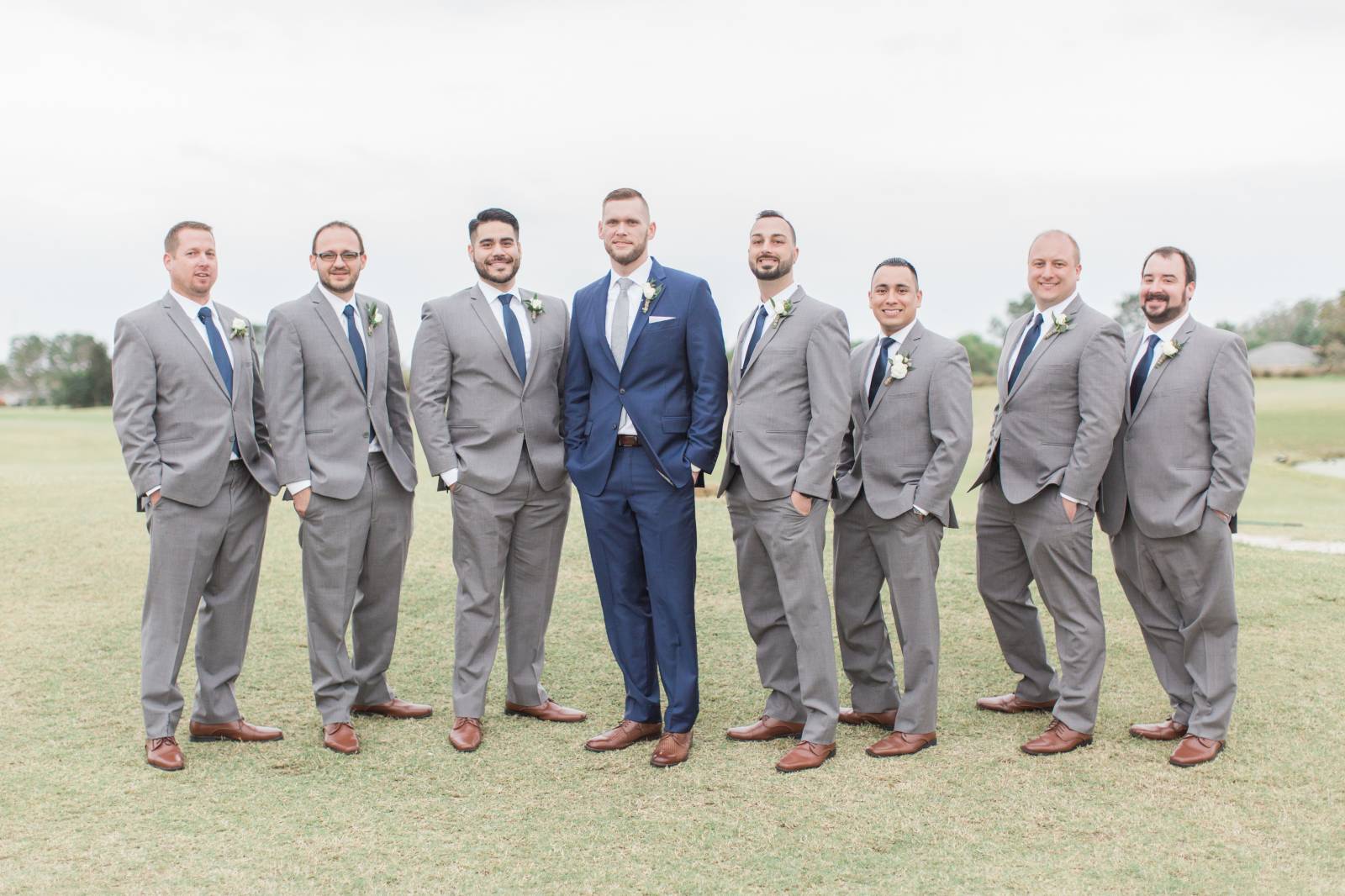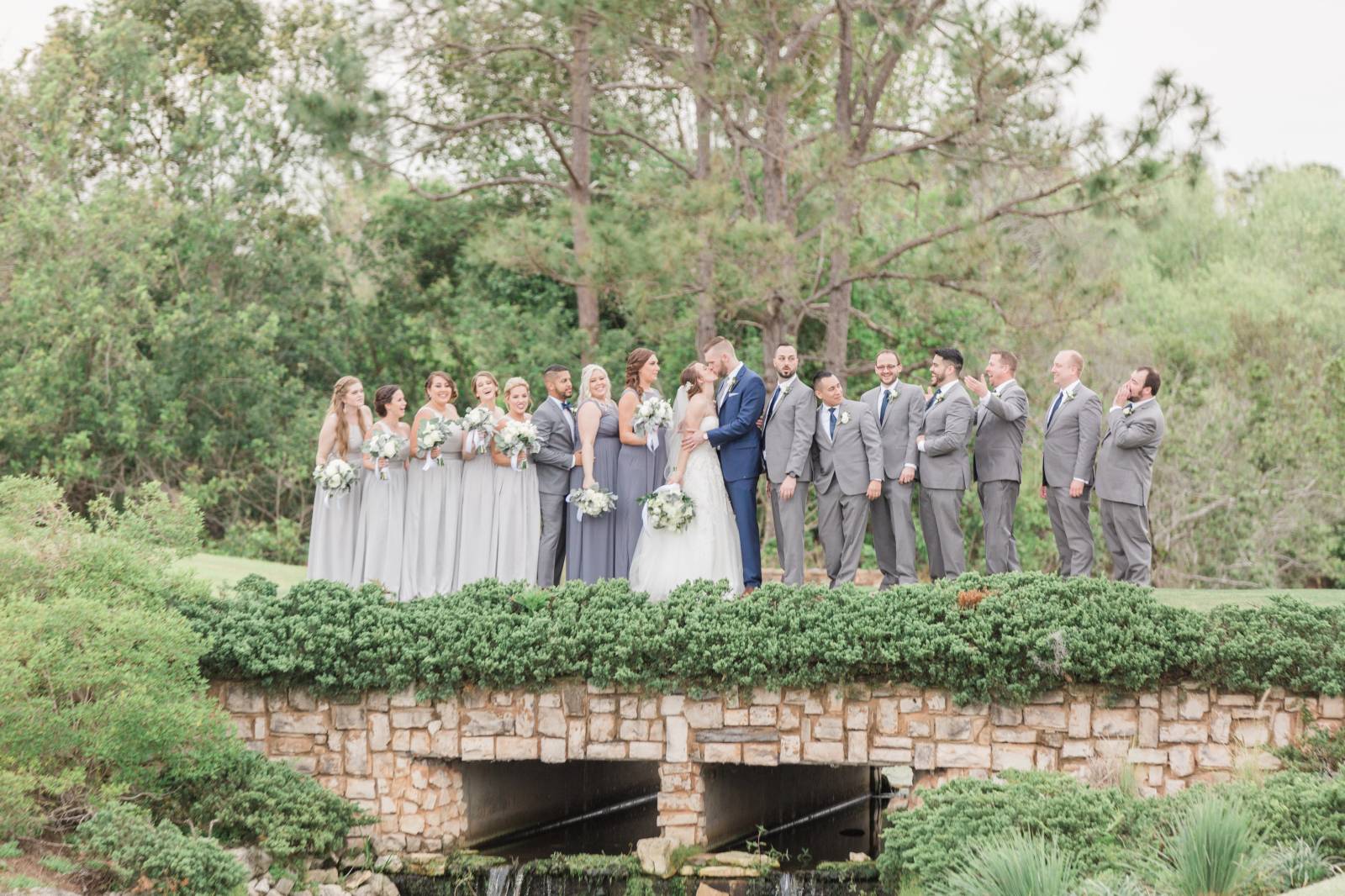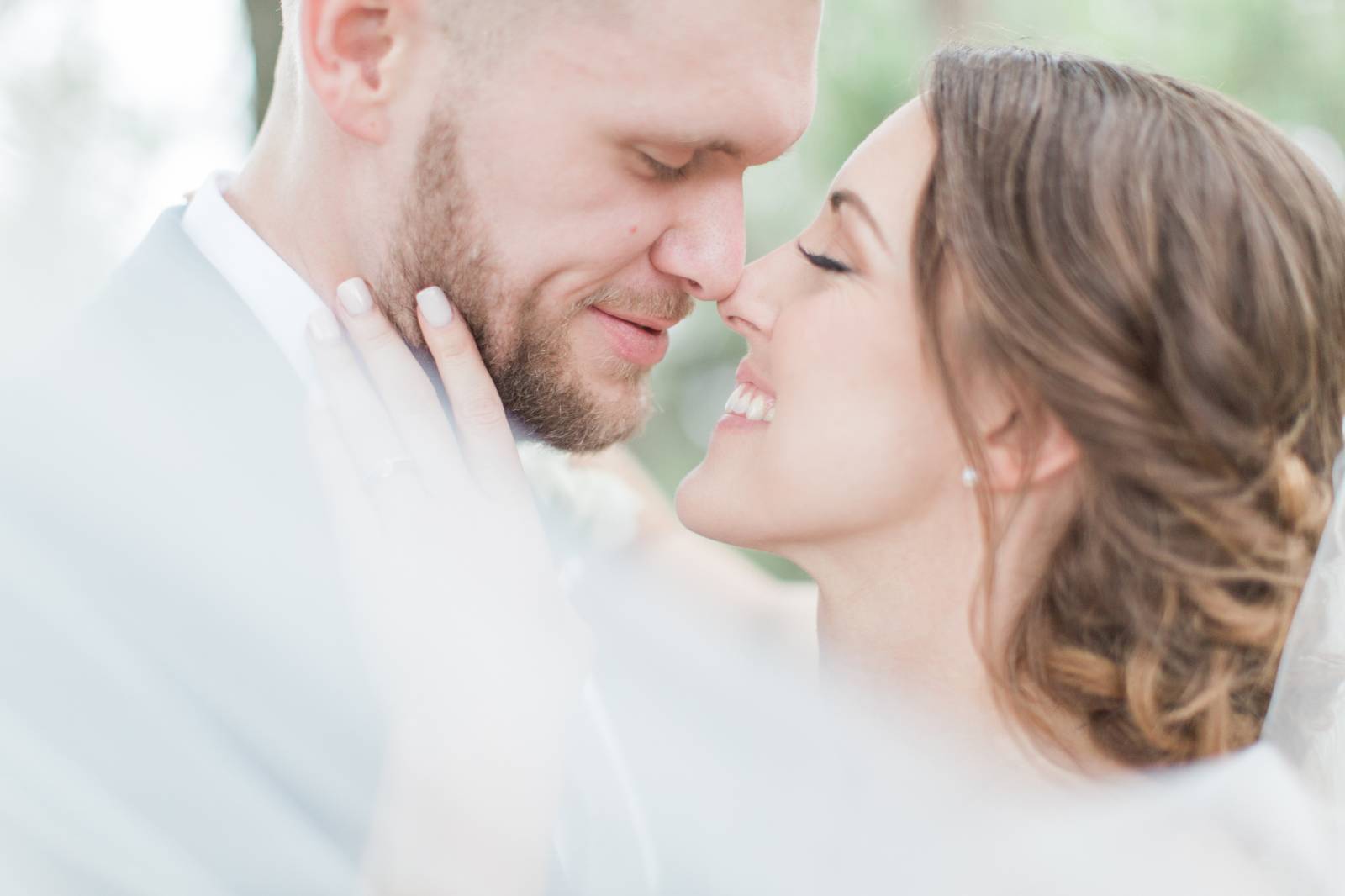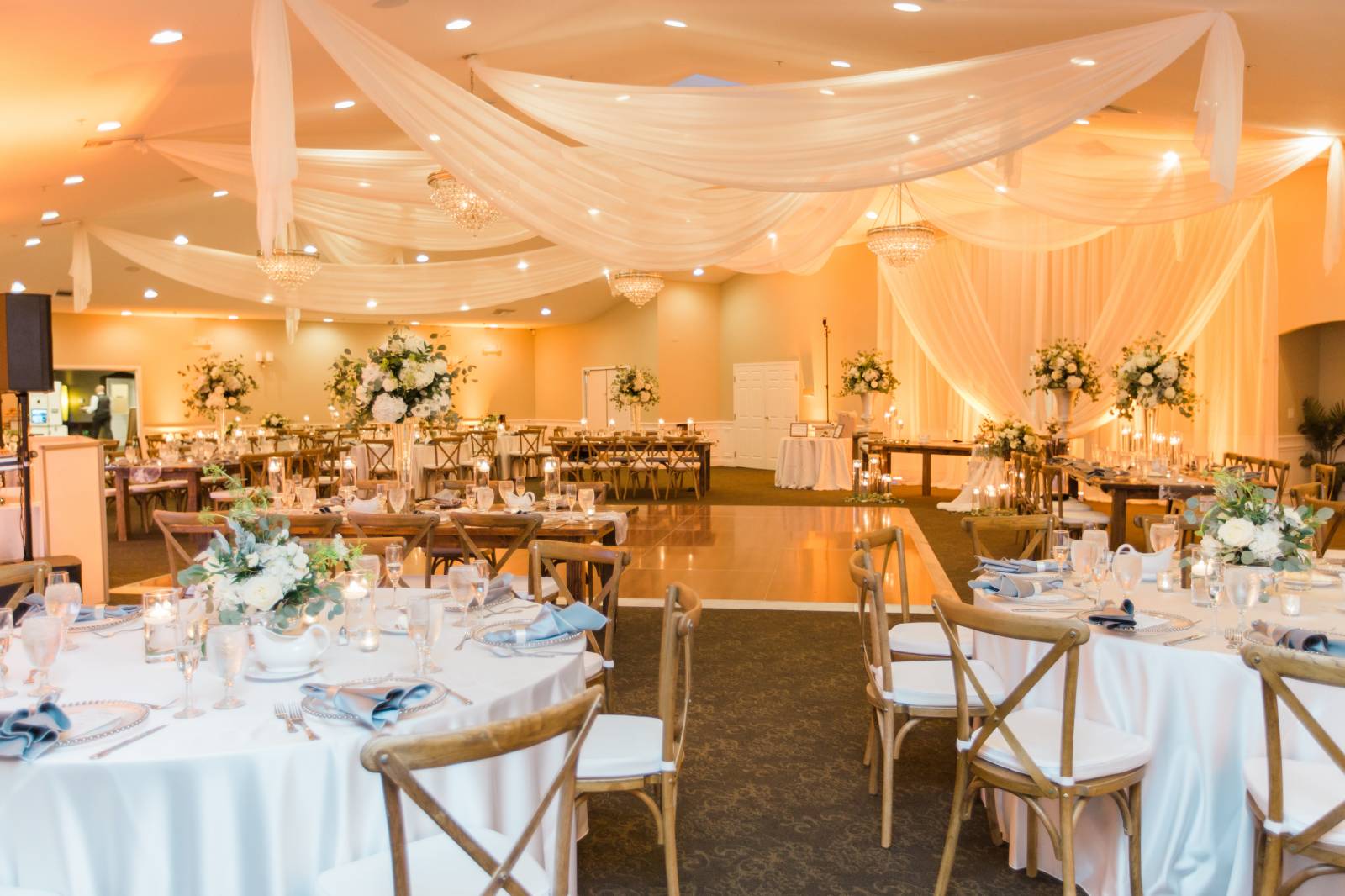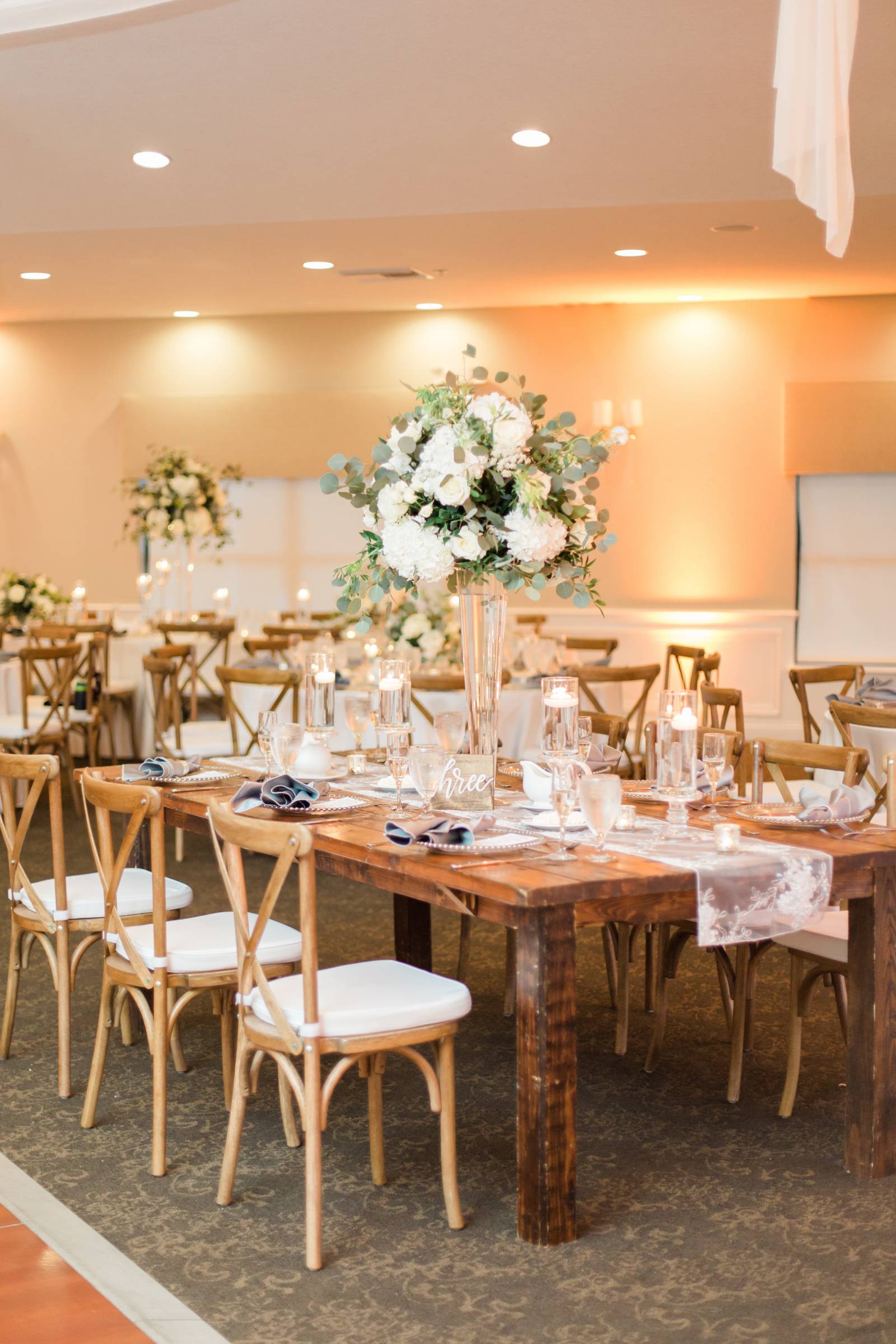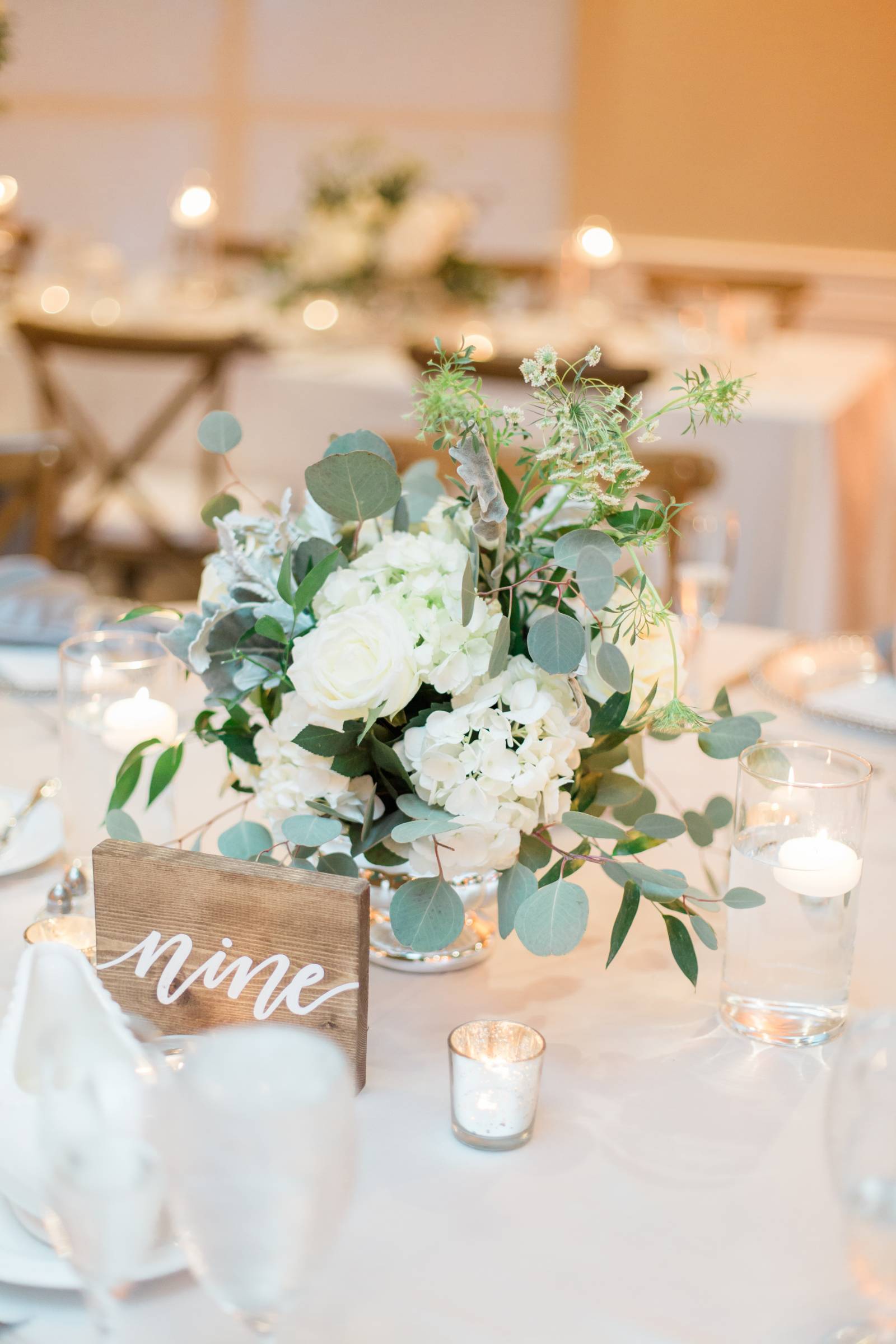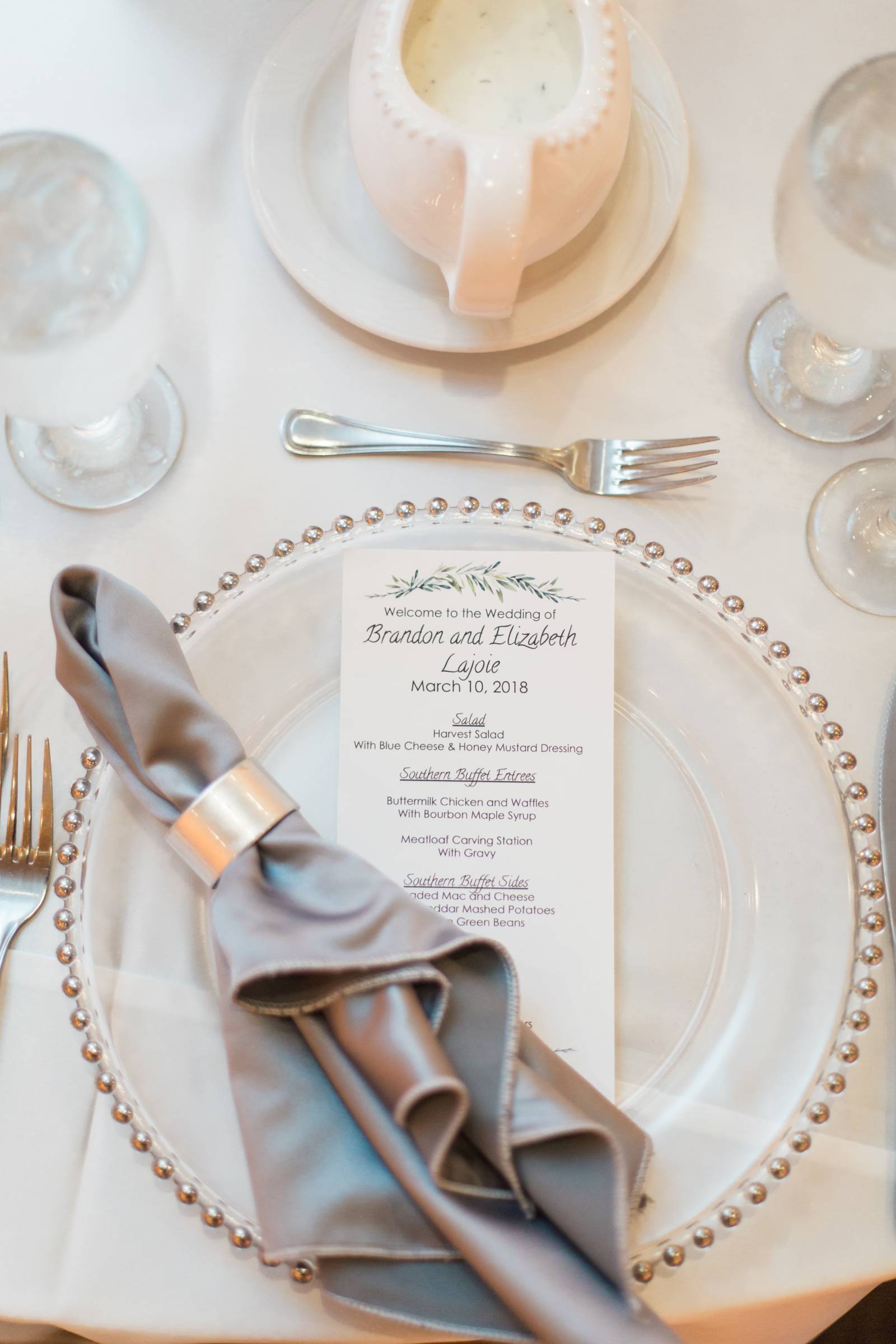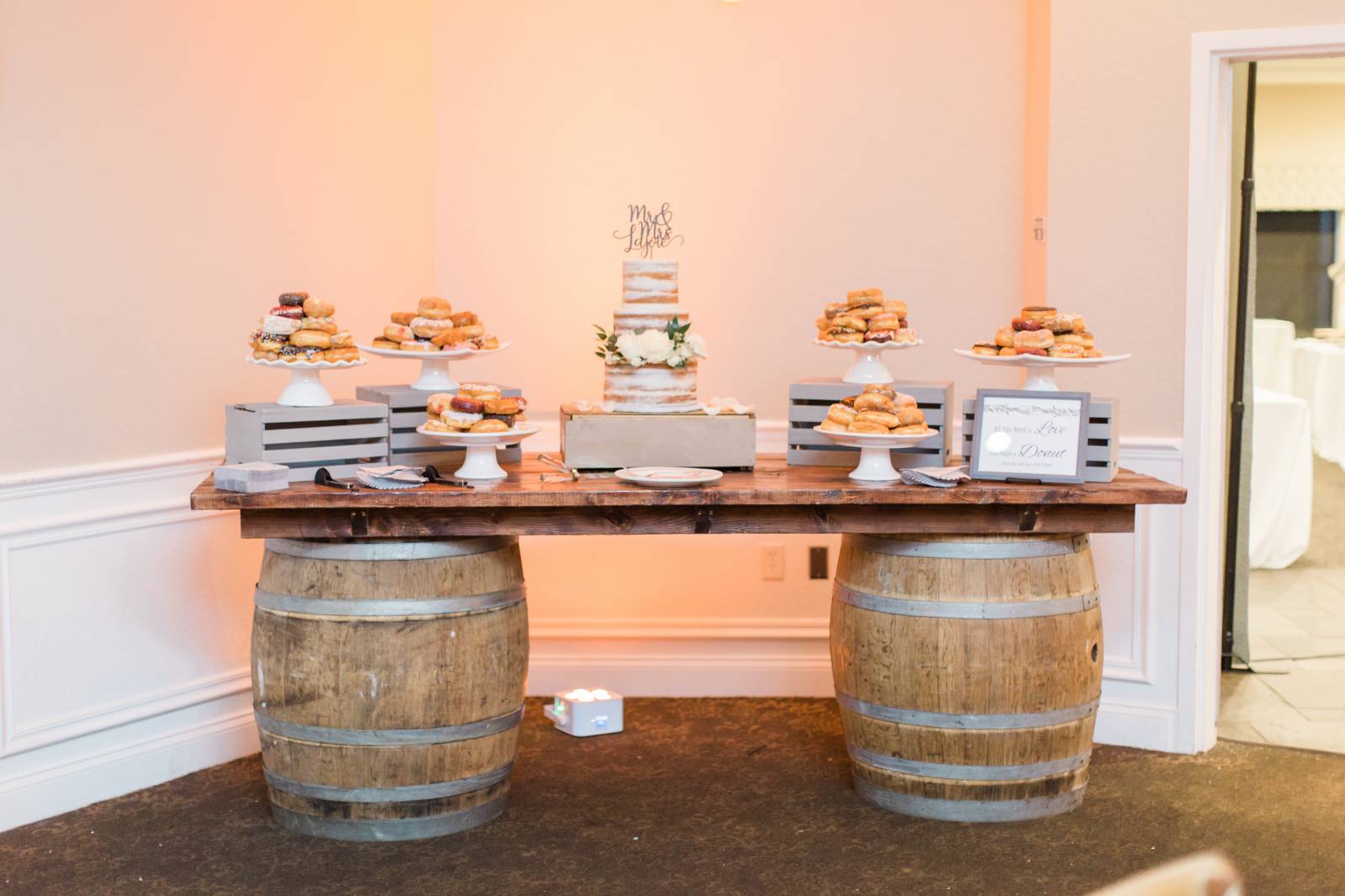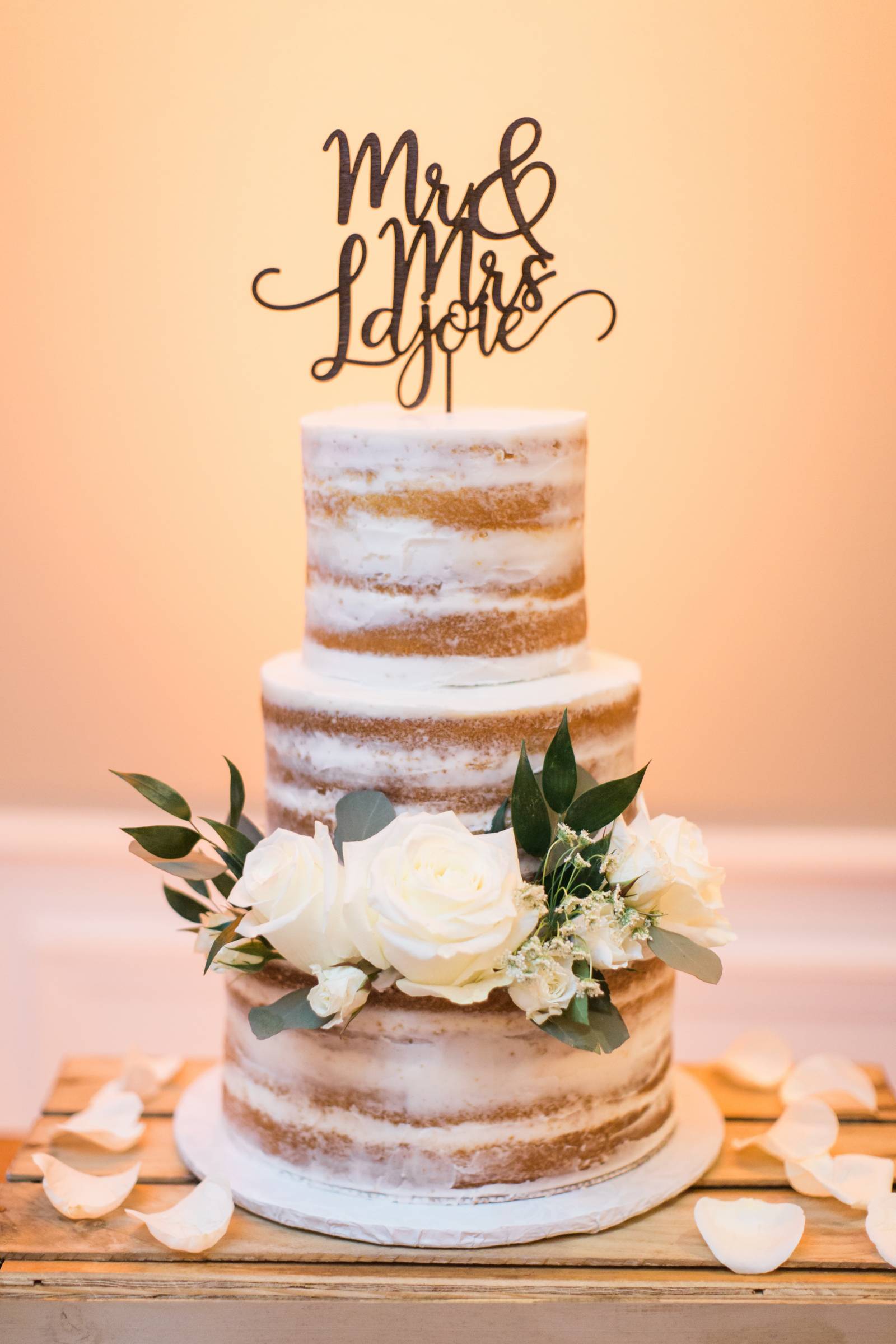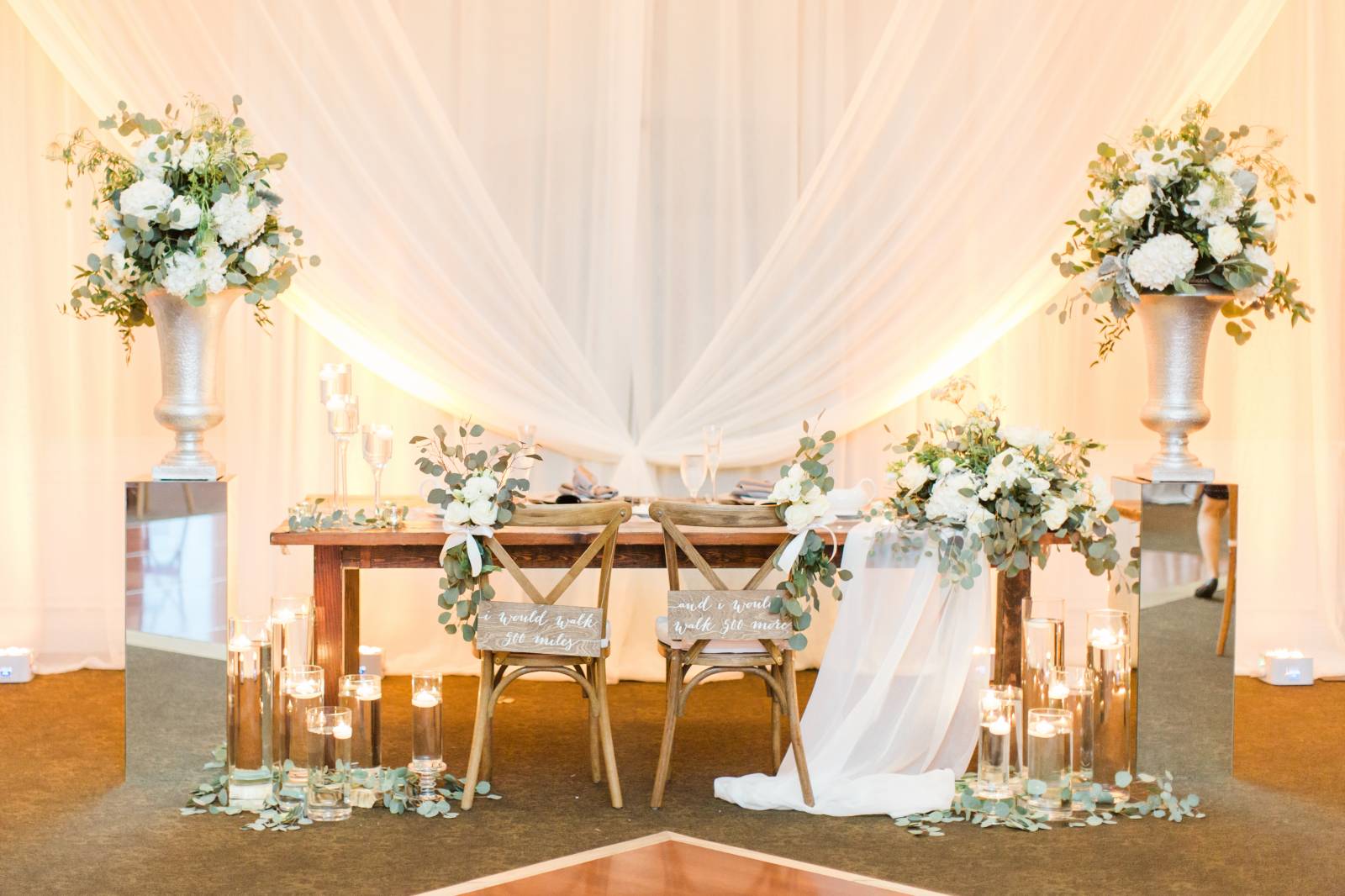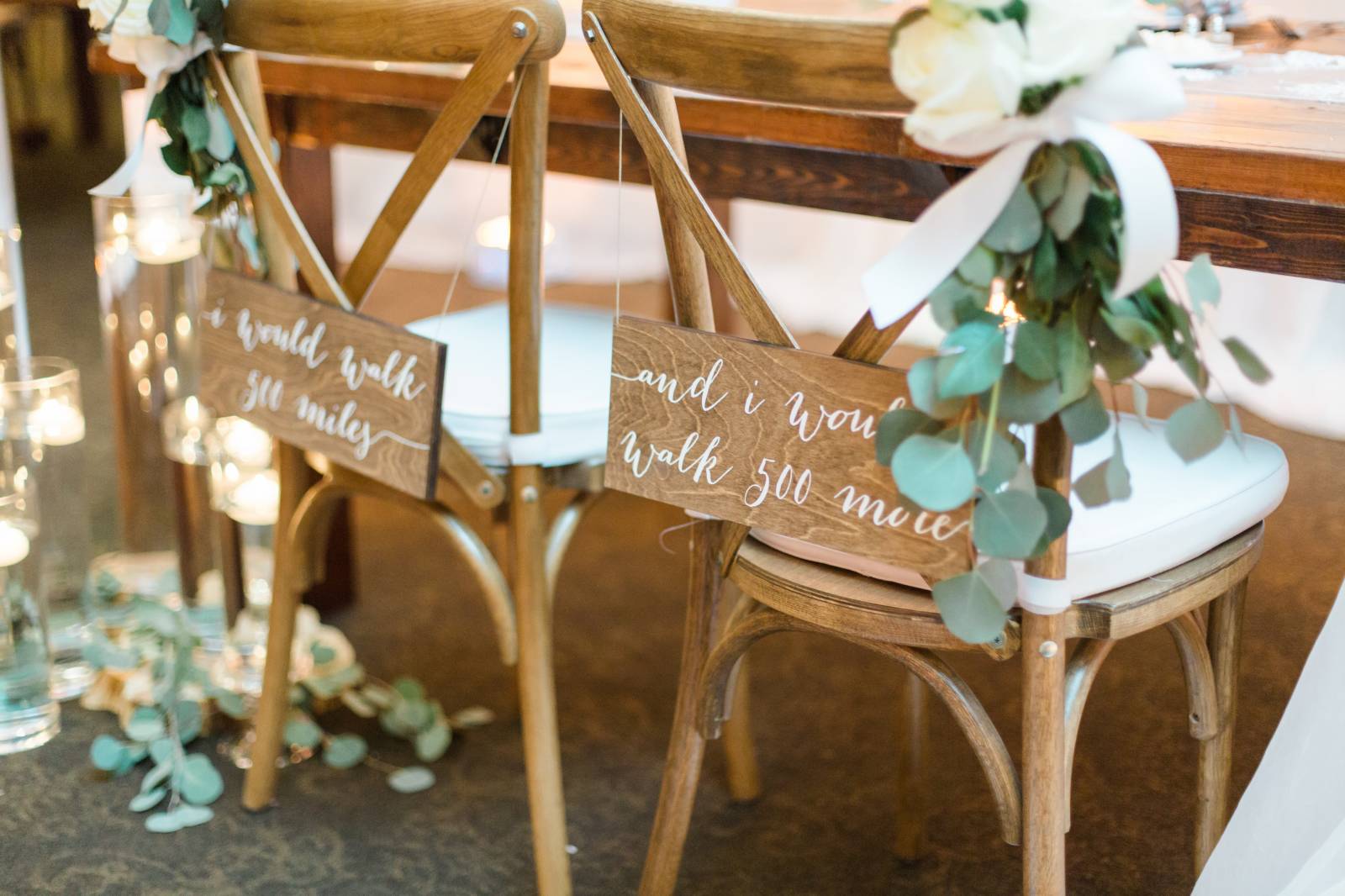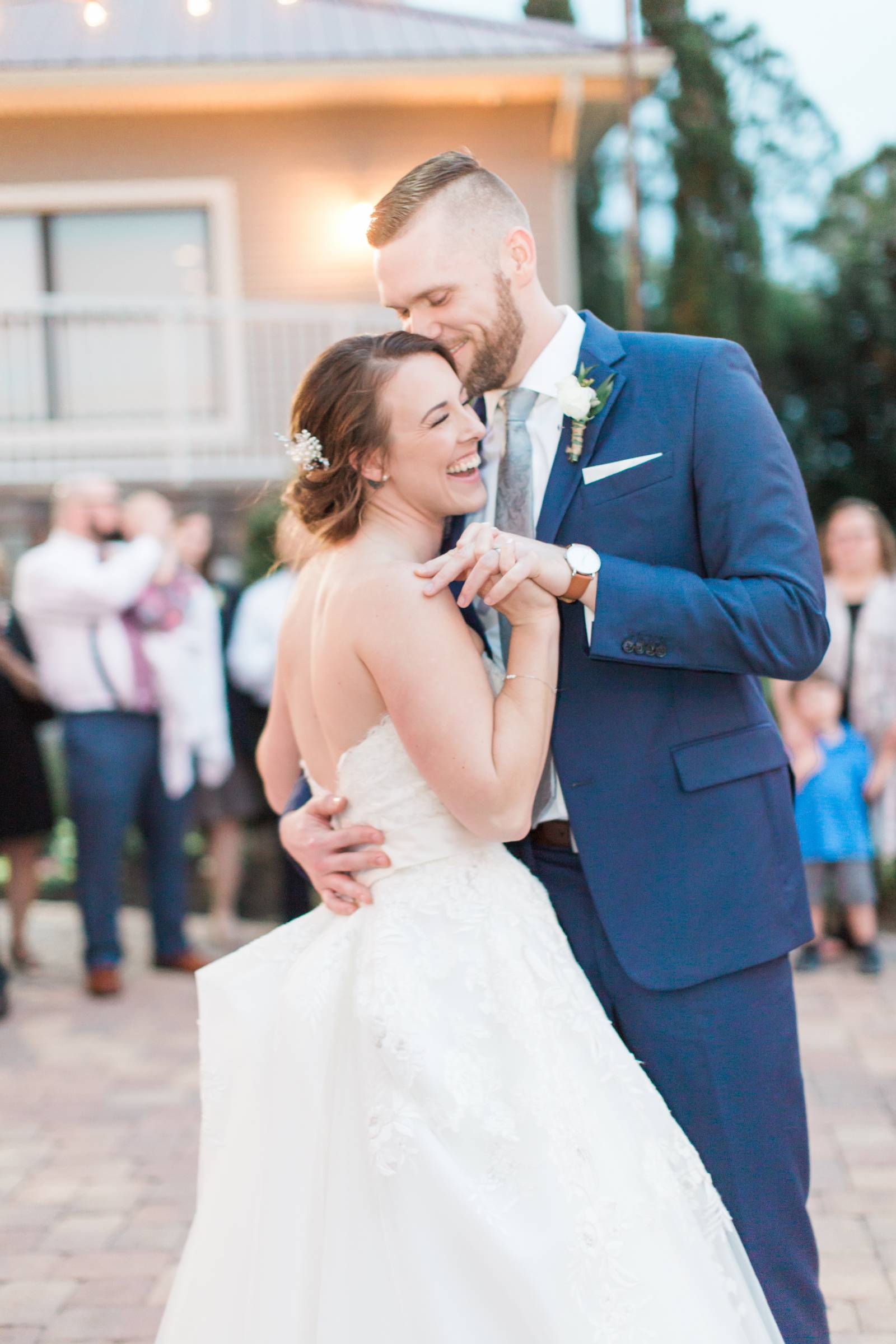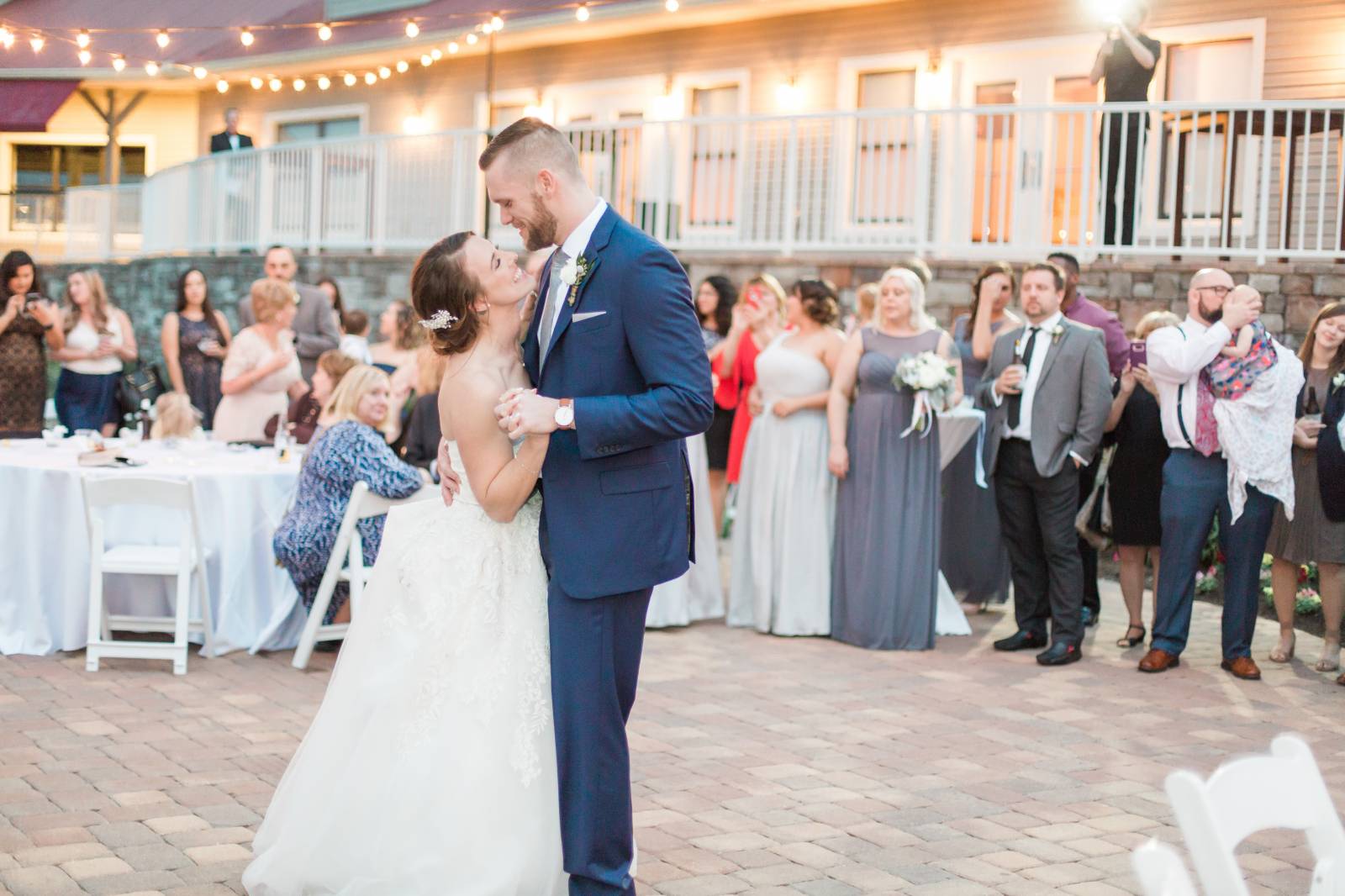 Advice from Bride, Elizabeth:
What advice would you give other couples about the wedding planning process?
Still make time for each other during the planning process that doesn't involve the wedding. You get so consumed on wanting to make it perfect and you make it the topic of conversation every time you see each other. DON'T. We took a month off from planning. We were getting stressed over something that was supposed to be fun. So we took that time to just make it about us and not the wedding. Remember, this is only one day.
Is there any advice that you would give engaged couples about married life?

Well we have been married for 6 months now. So we are still in the honeymoon stage for sure. But We are still dating. We make time to have one night a month were we get dressed up and go to an expensive dinner. We of course are having dates where we just go to a chain restaurant. But we are making sure to have a fancy date every month with NO CELL PHONES!