Rustic Harmony Gardens Wedding - Kara and Doug
After meeting as kids on the ball field, bride Kara knew that she would married Doug one day. So when the time came as grown adults for Doug to ask Kara, she knew she would say yes! Both avid hunters, it would only be fitting that their wedding was an outdoor "The Hunt is Over" theme where Kara incorporated deer antlers, mason jars, beautiful succulents, and signs that said "THE HUNT IS OVER". The rustic country theme was also incorporated in the wedding party's attire. The groom and groomsmen wore Lucky jeans, a plaid shirts, boots, while the bridesmaids wore mint dresses and cowboy boots. For bride Kara, their were two very special moments of the day. The first being the exciting and emotional first look with her soon-to-be husband, which gave them the chance to calm their nerves and enjoy each other before walking down the aisle. And the second was the first look with her Dad, whom plays a big part in her life. She recalls it being the first time she had ever seen him cry. What a beautiful moment before he walked his little girl down the aisle!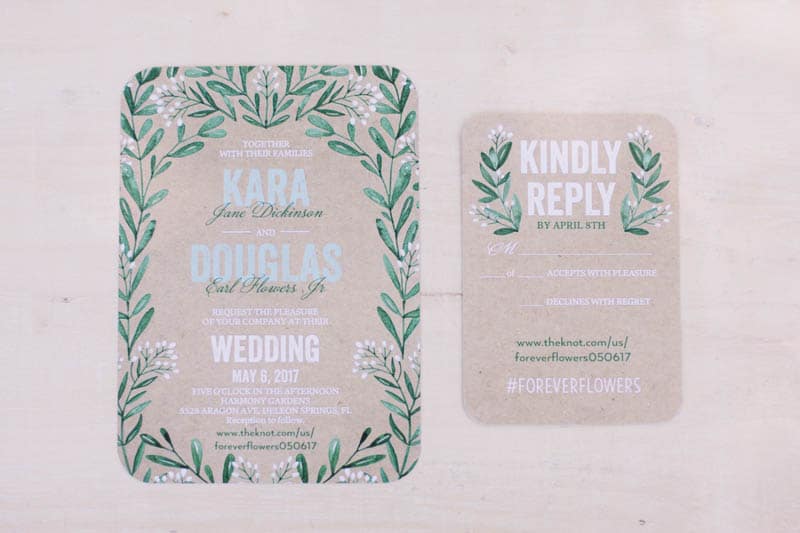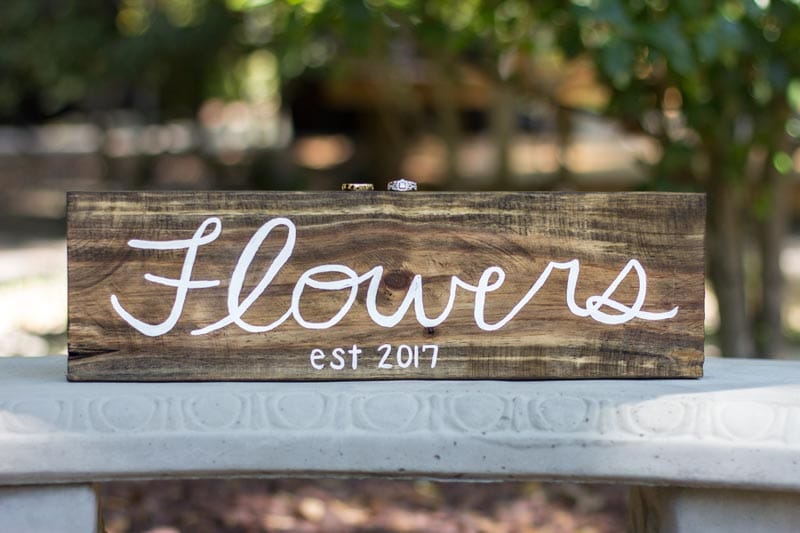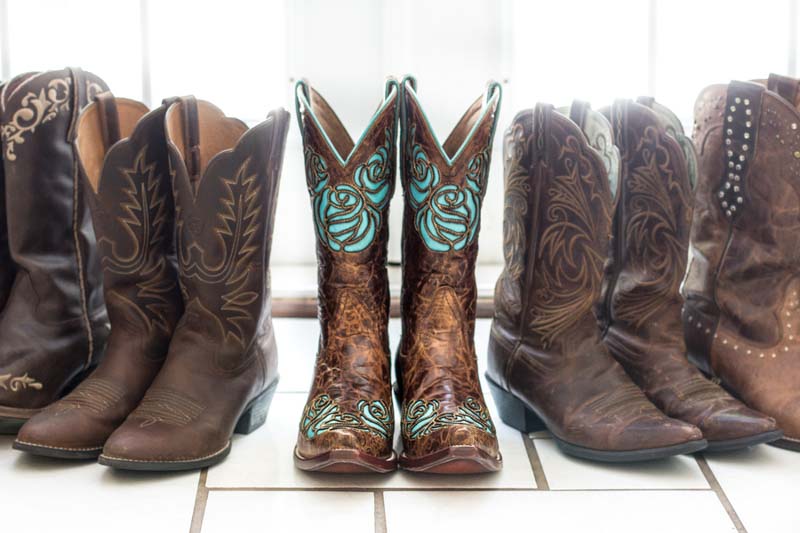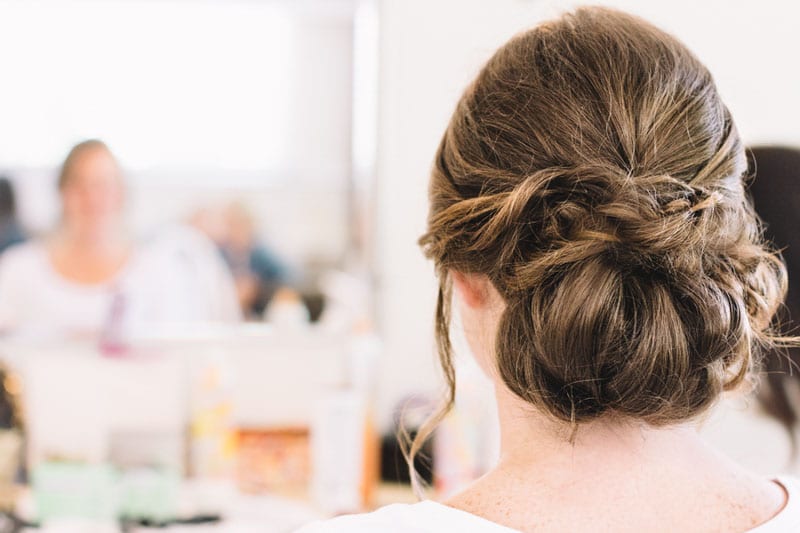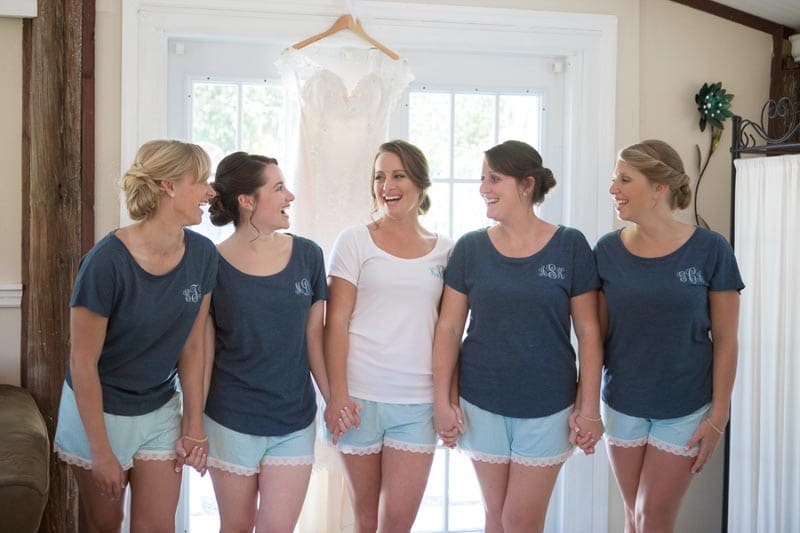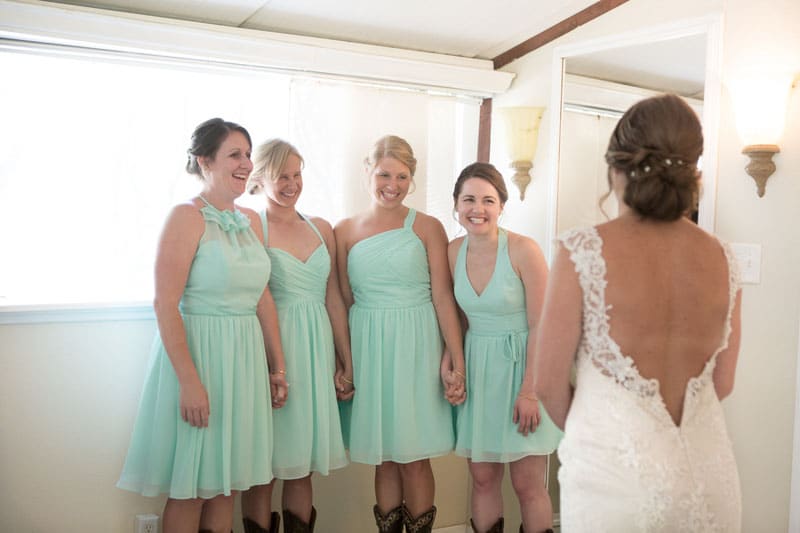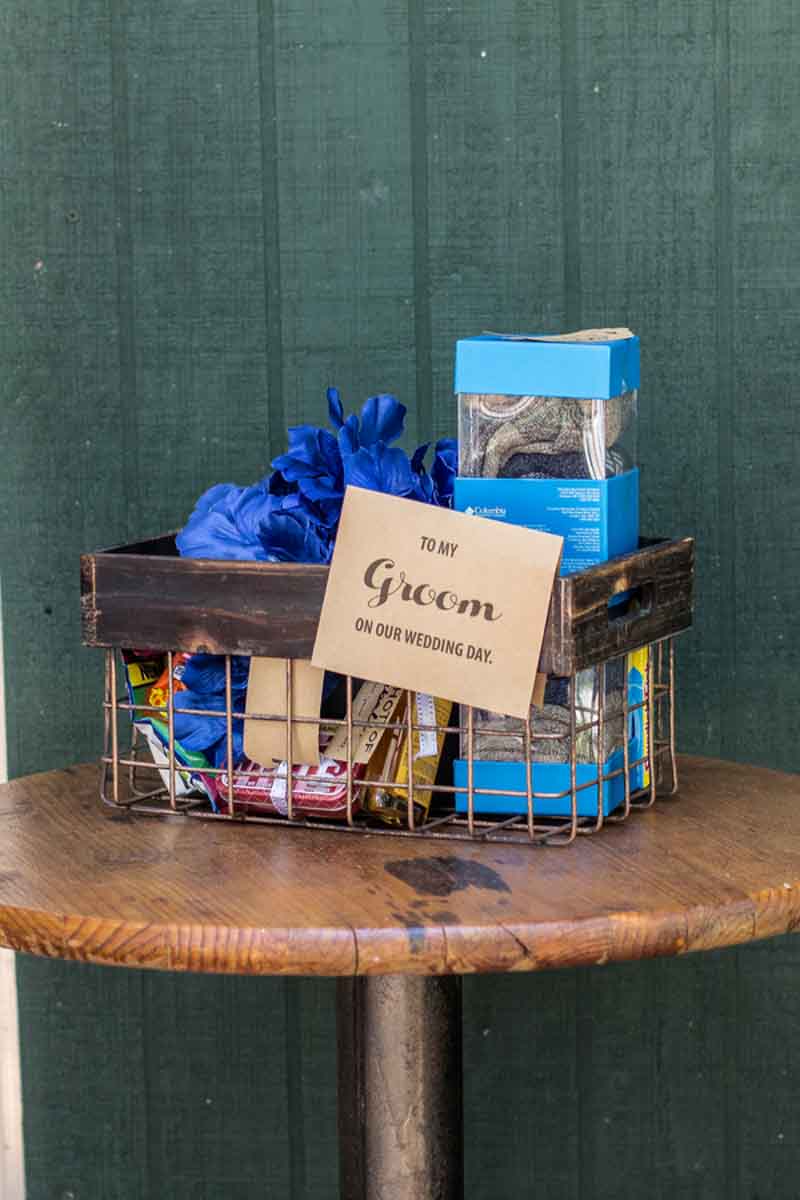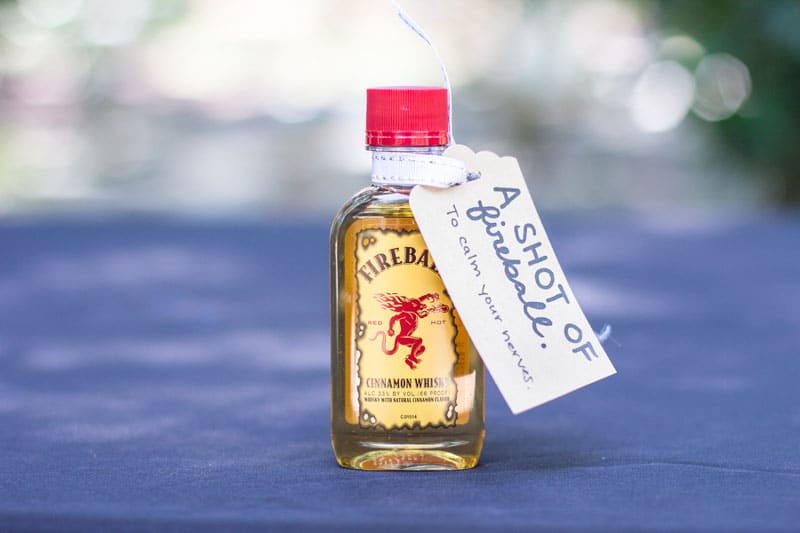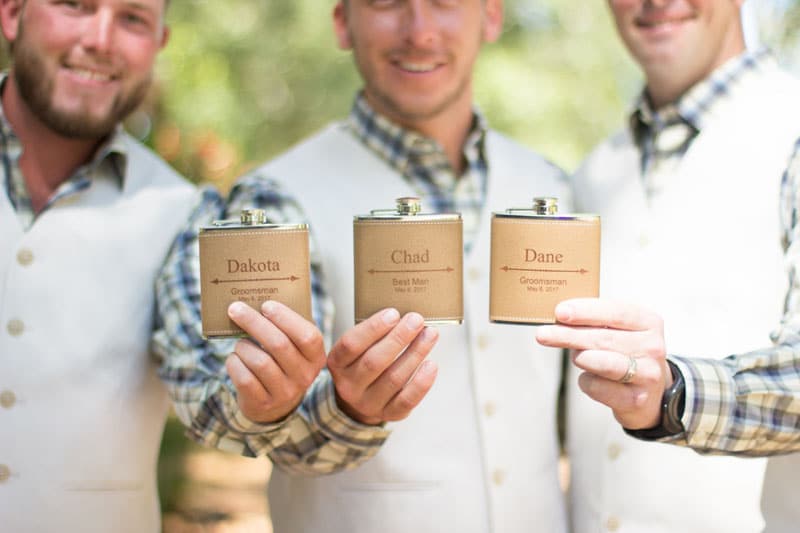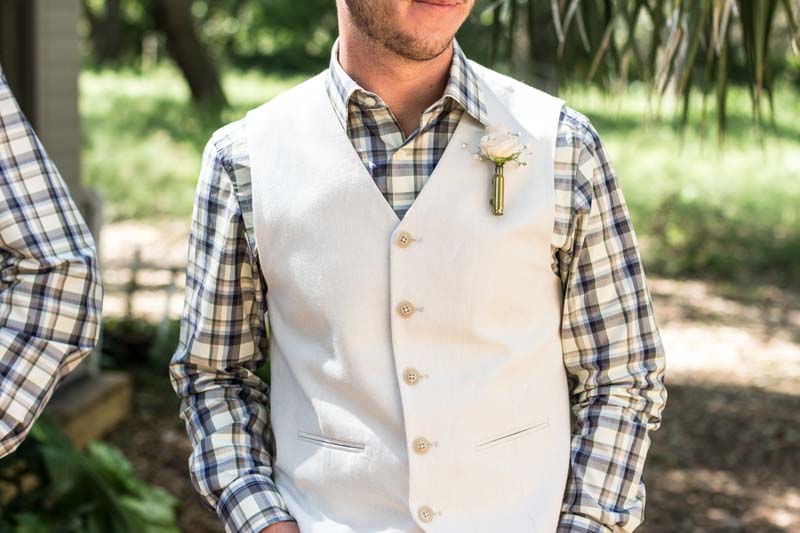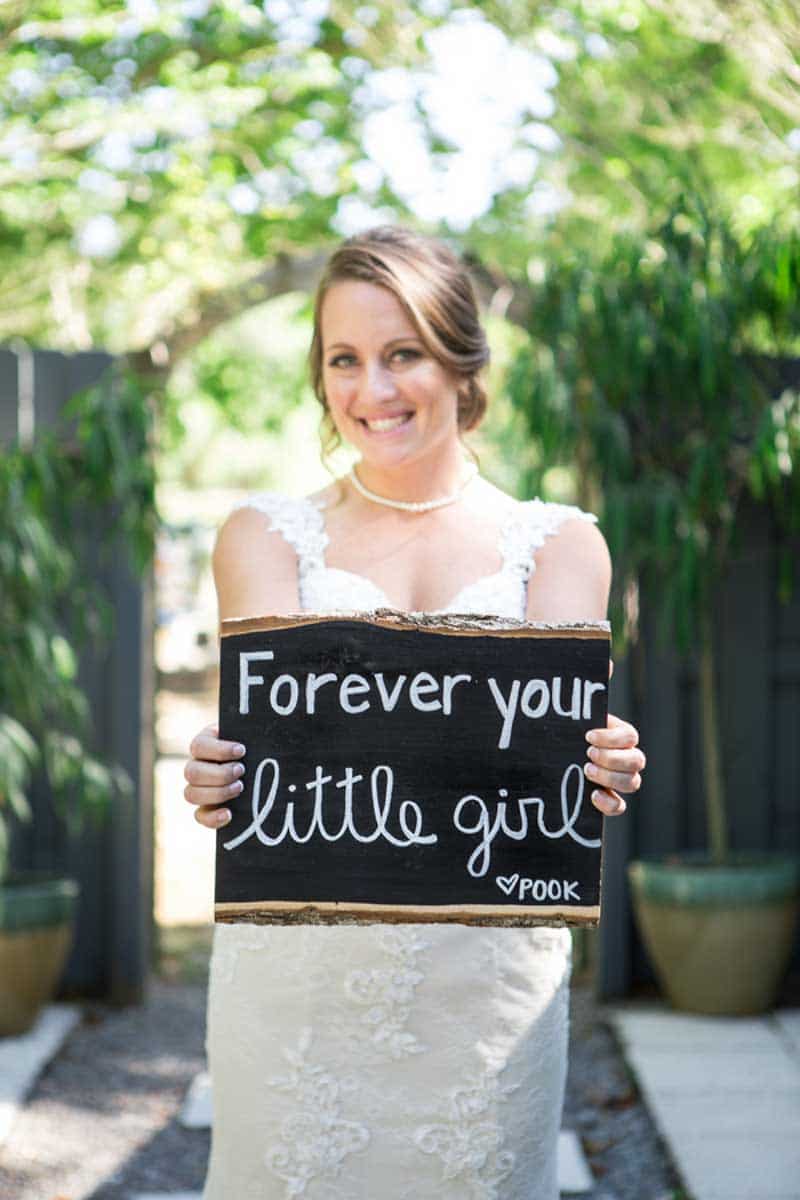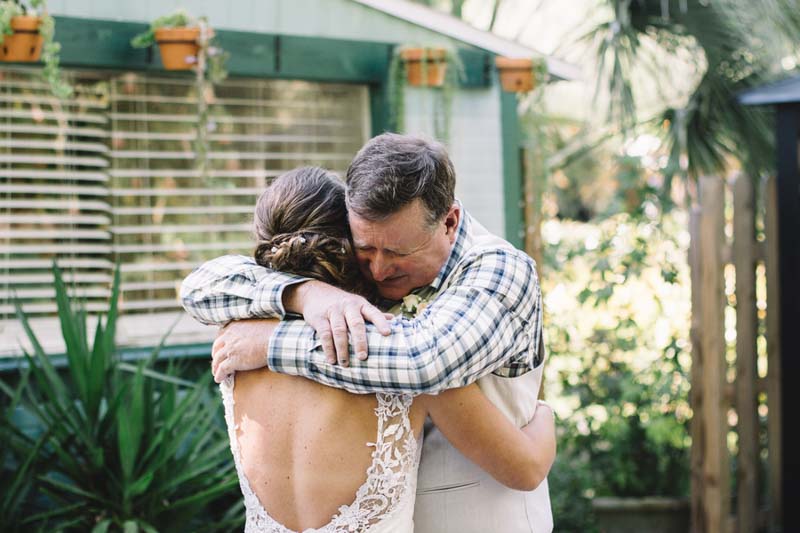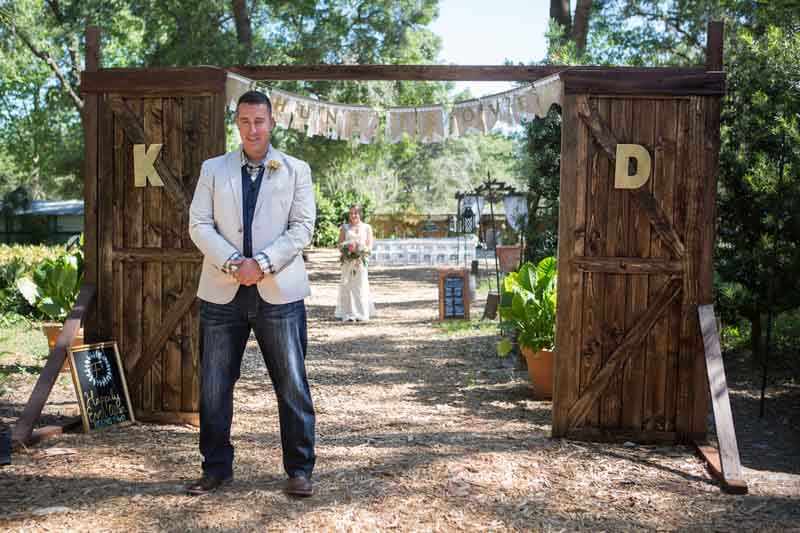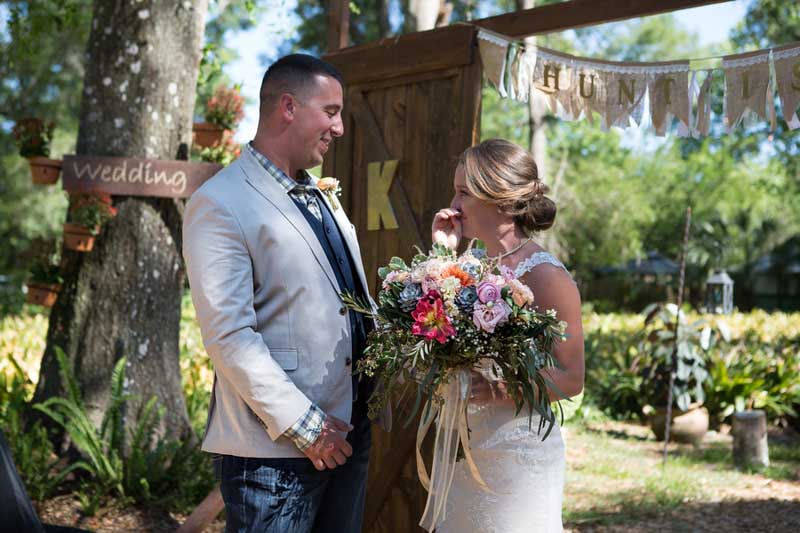 How did you meet? Tell us about the proposal.
From Bride, Kara: Doug and I met when we were about 7-8 years old. He played baseball and I played softball at the same organization (Little League). I had a little crush on him and I used to chase him around and throw water on him! After that time, we attended the same high school but never hung out in the same crowd or hung out with each other. I left for college and during that time, he messaged me a few times on Facebook, but it didn't go anywhere until I got back from college. He had messaged me asking how I was and told me to text him because he didn't want to keep checking his messenger. And the rest is history! We started dating and after about 2 years of being together we took a trip to The Keys with another couple. (They knew the plan, Doug had called and talked with them before our trip so they could take pictures and video!) The day after we got there, we went on a sunset cruise. At mile marker 77, we were going to "take a sunset picture". Little did I know, he had something up his sleeve. He asked for a kissing picture, which never happened, then got down on one knee and asked me to marry him!