Intimate Wedding Ceremony at Lake Runnymede Conservation Area - Nikki and Michael
From Nikki of Heart and Arrow Event Planning: I own Heart and Arrow Event Planning in Orlando and I guess as an event planner felt like I was required to have your 'standard' wedding. Well, a couple months before it was set to happen, I actually freaked out and cancelled the whole thing. I was stressed. I couldn't wrap my head around spending the money and it really wasn't even "us".
I talked about it with my photographer turned friend, Tara, at Tara Libby Photography. I decided I wanted to do something way more scaled back and casual. Just a wedding. Well, she suggested Lake Runnymede since she knows I have a love for the outdoors and trees. We meet and just totally feel in love with the location. The trees, the light, the Spanish moss. Everything. At that point, I re-invited our very closest friends and family for our NEW wedding. I was inspired by the location and wanted to maintain that intimate feel.
I ended up using some mahogany chairs with upcycled burgundy and pink sari ribbon to create our ceremony space surrounding this giant oak tree. After the ceremony, everyone was able to mingle, enjoy each others company, and have some delicious cake and champagne all surrounded by nature. After the ceremony and cake we all meet down at the Cheesecake Factory for dinner and then hit up our favorite dive bar!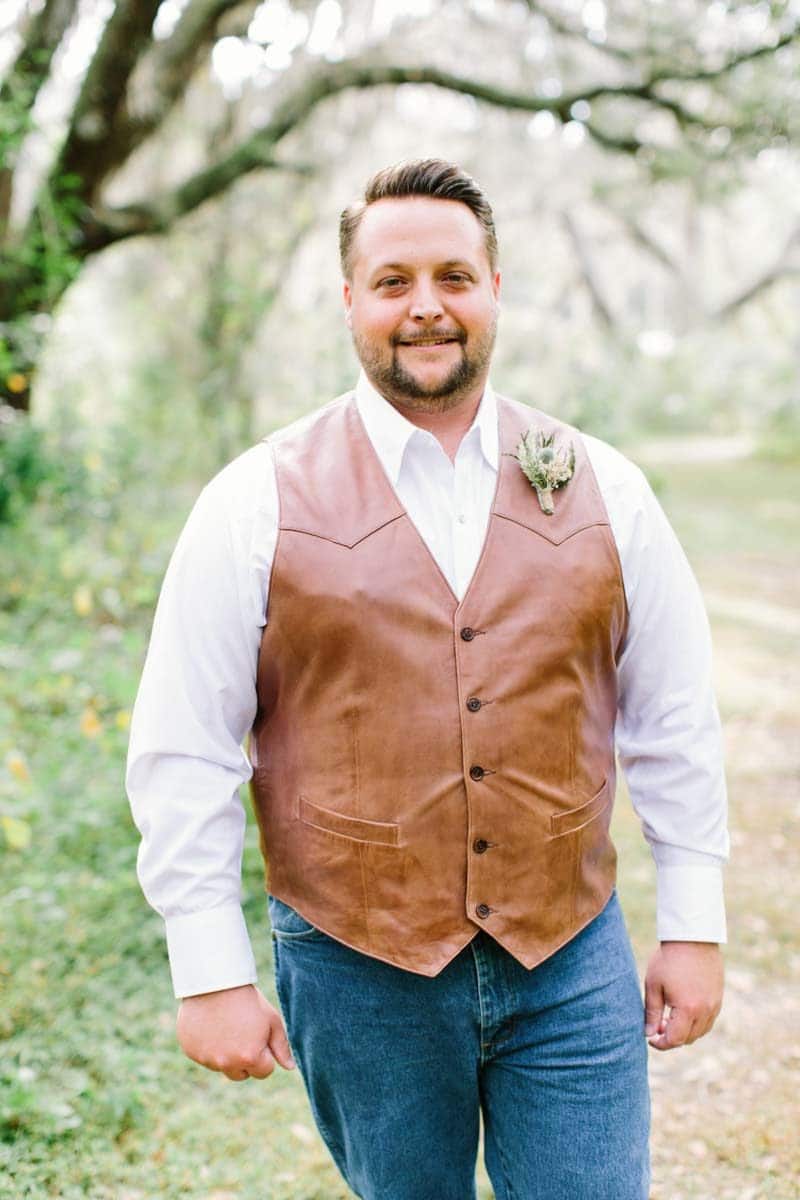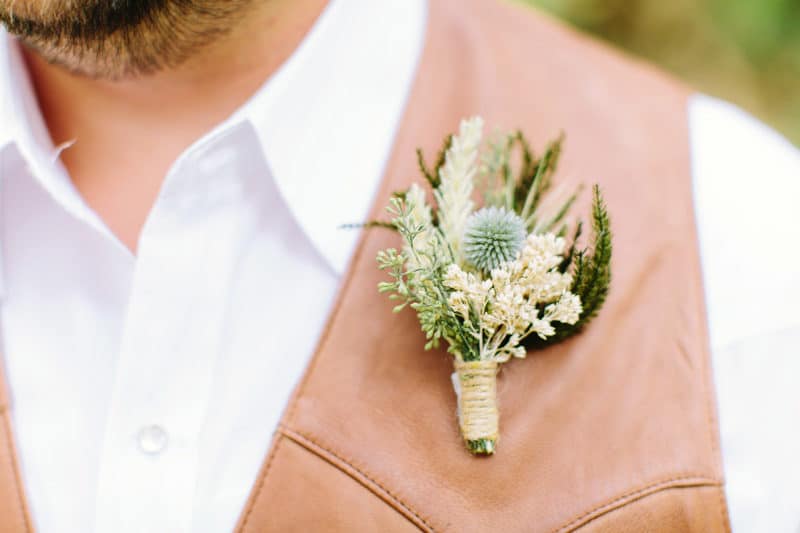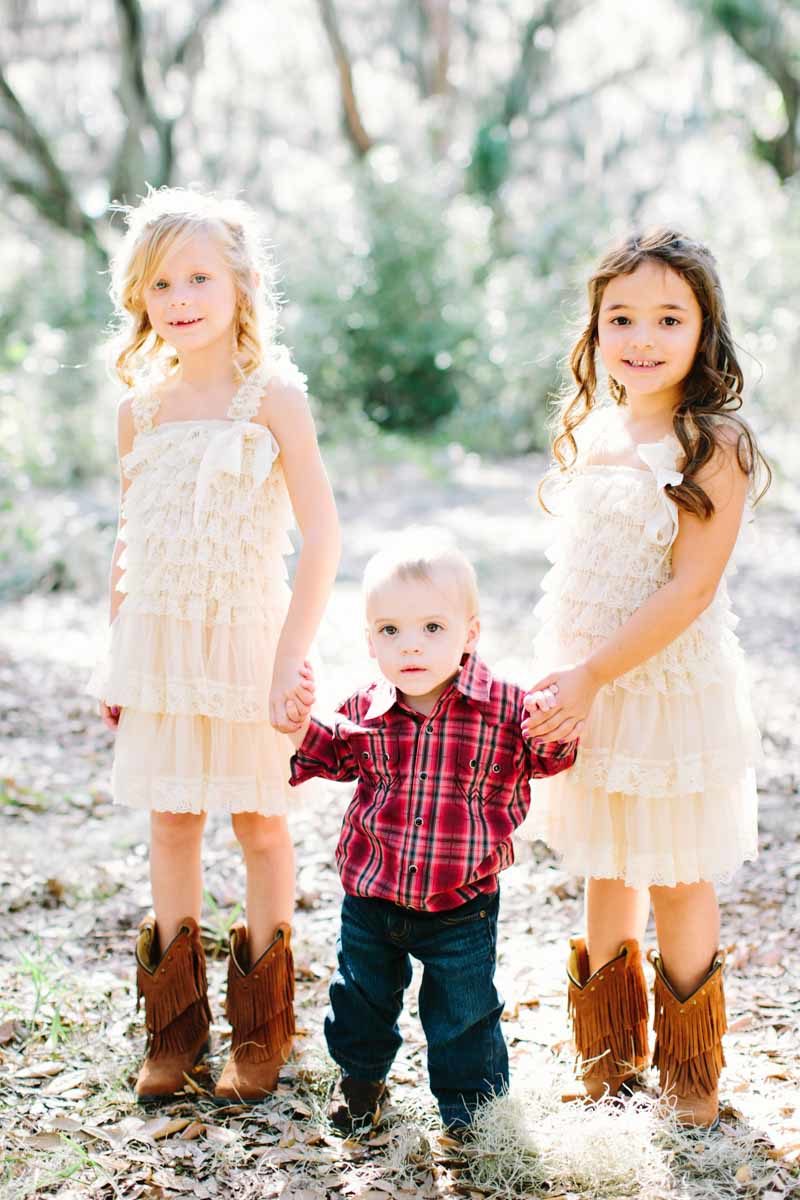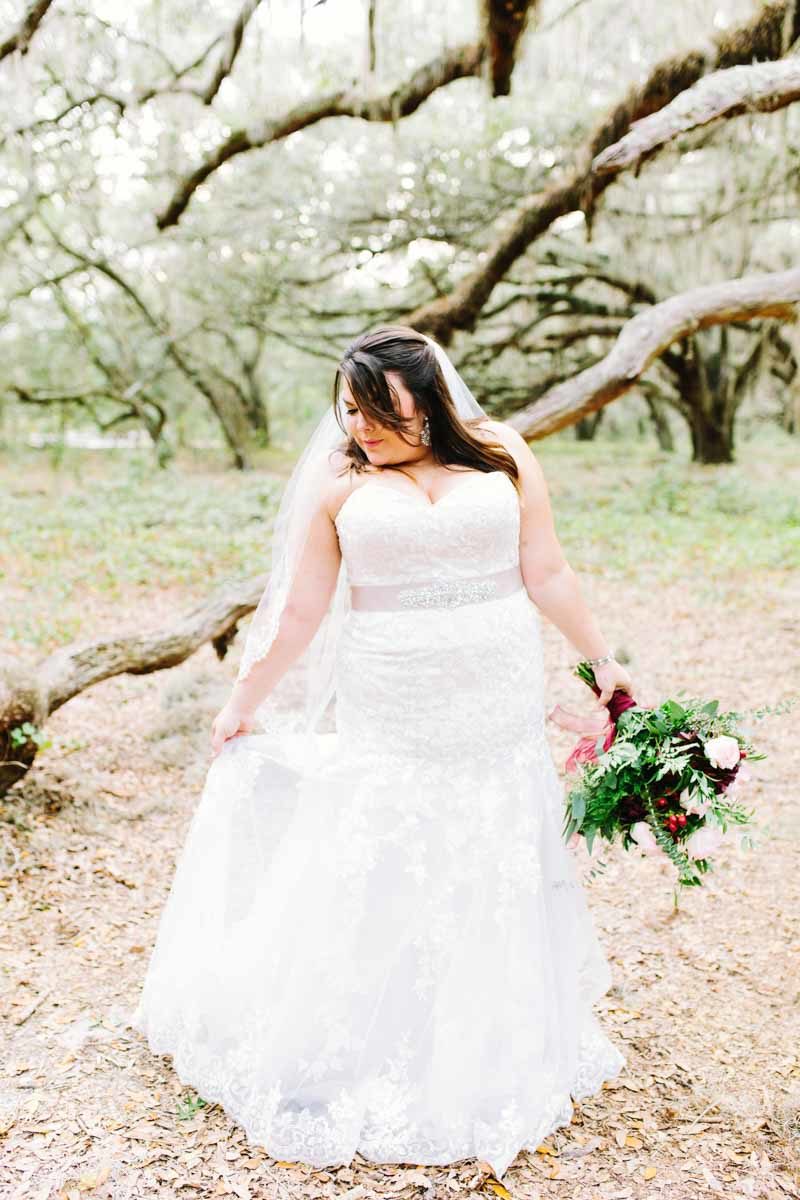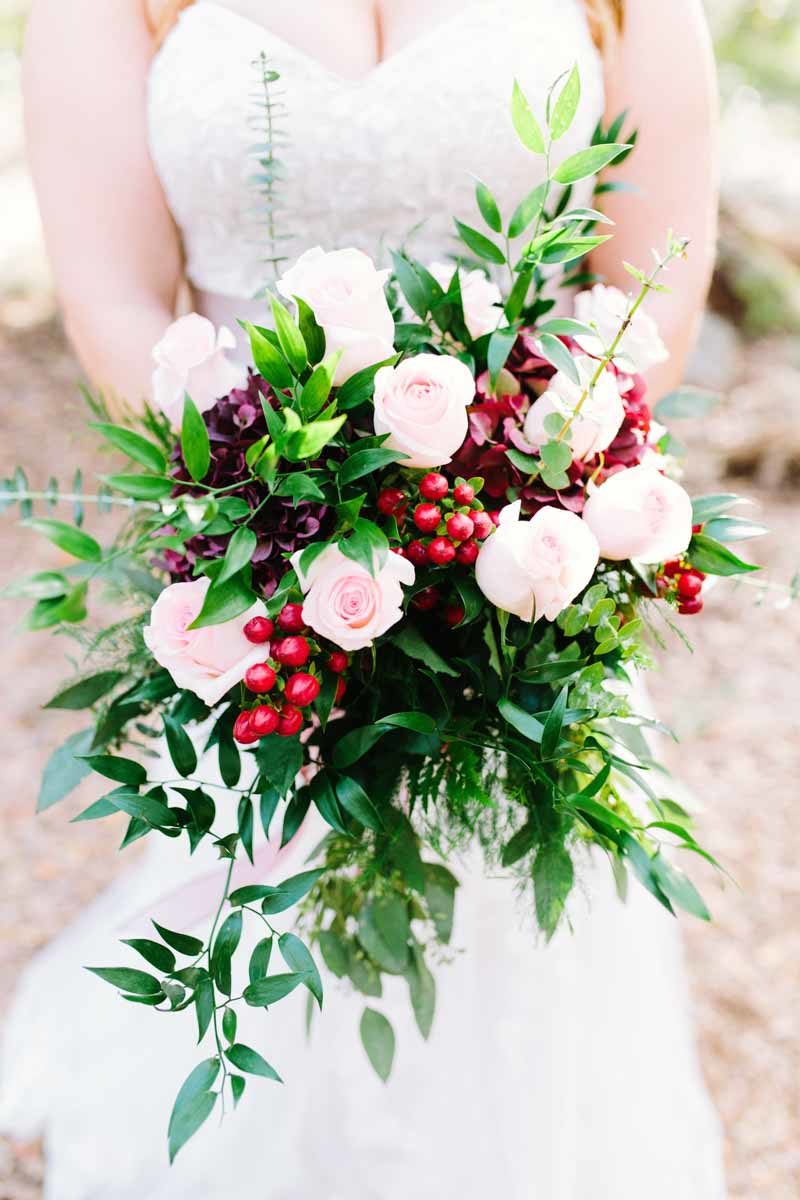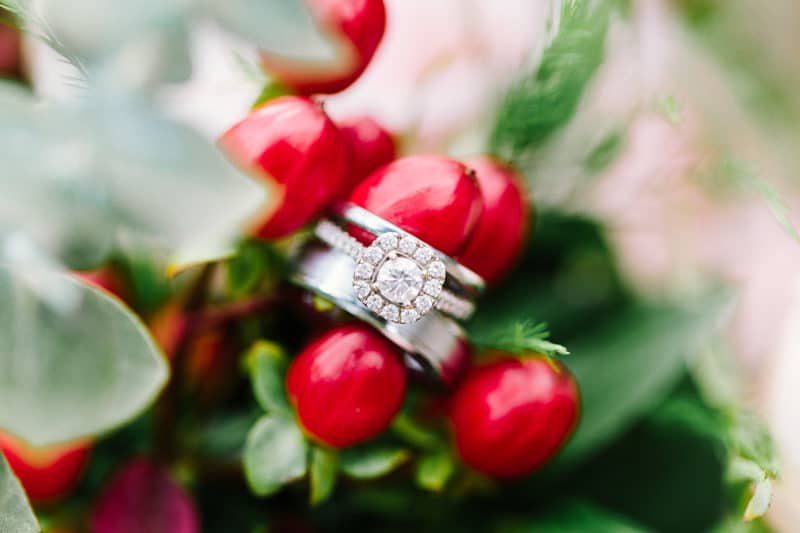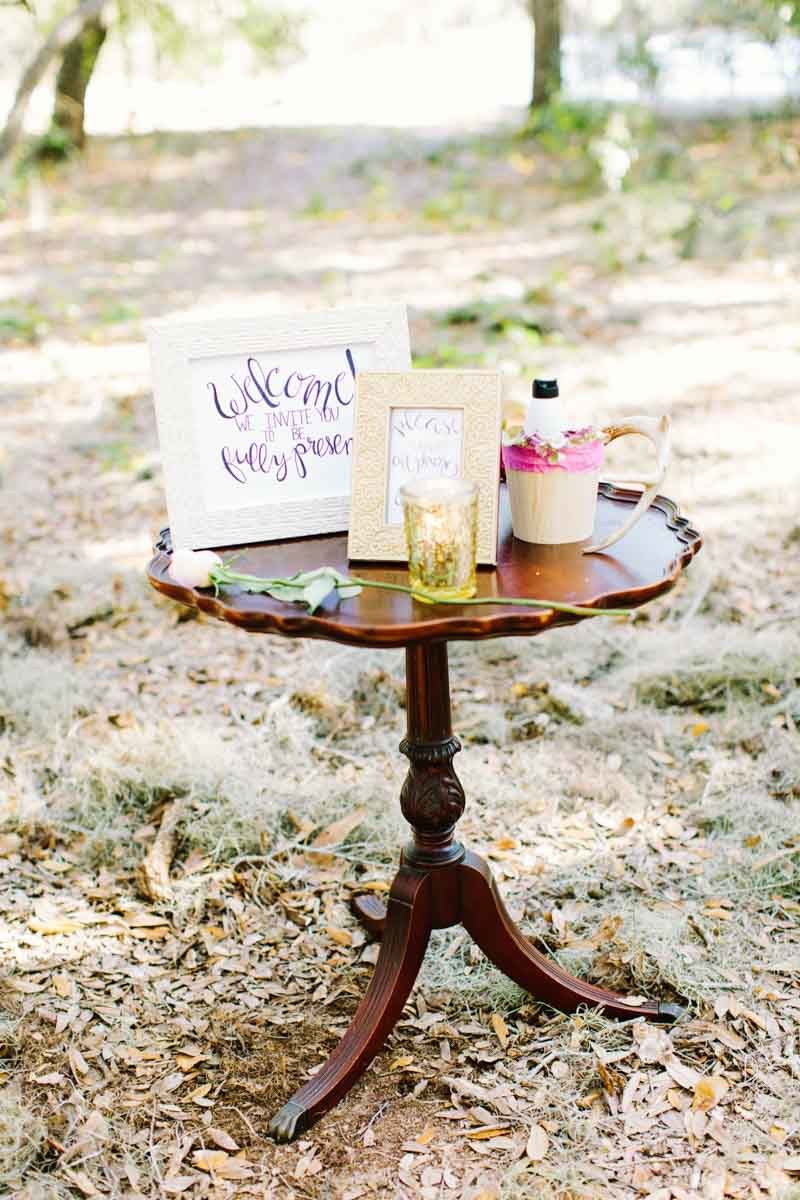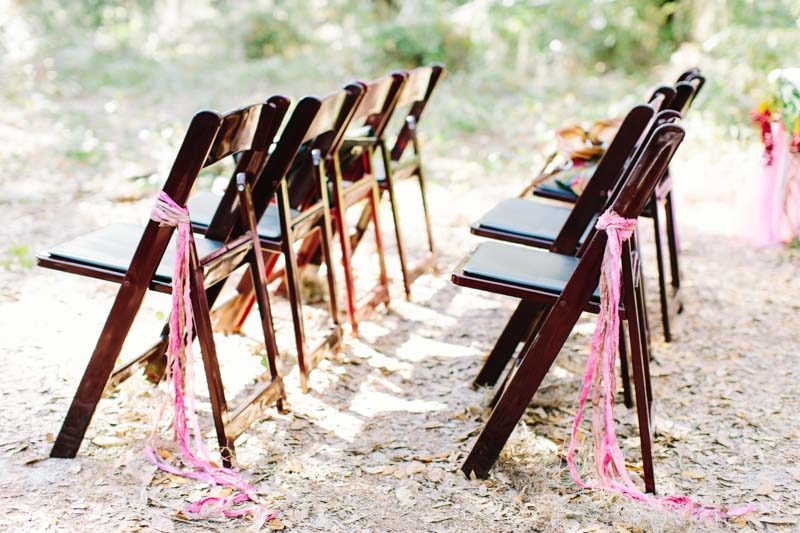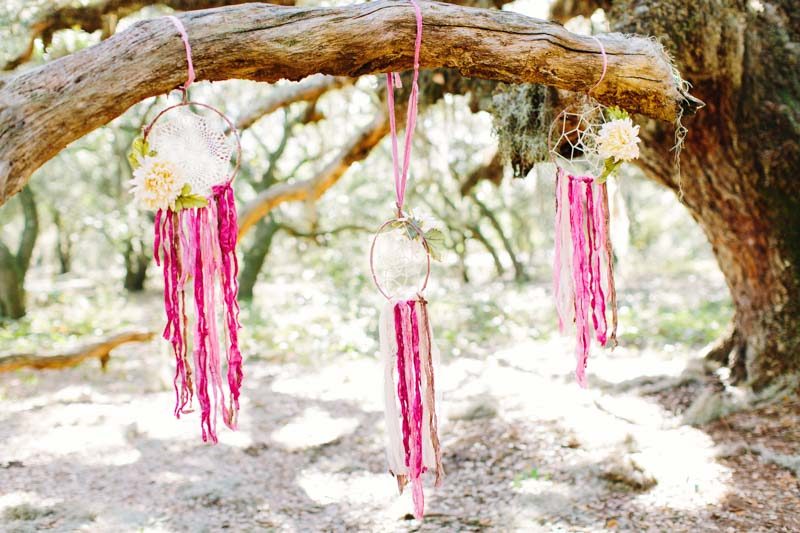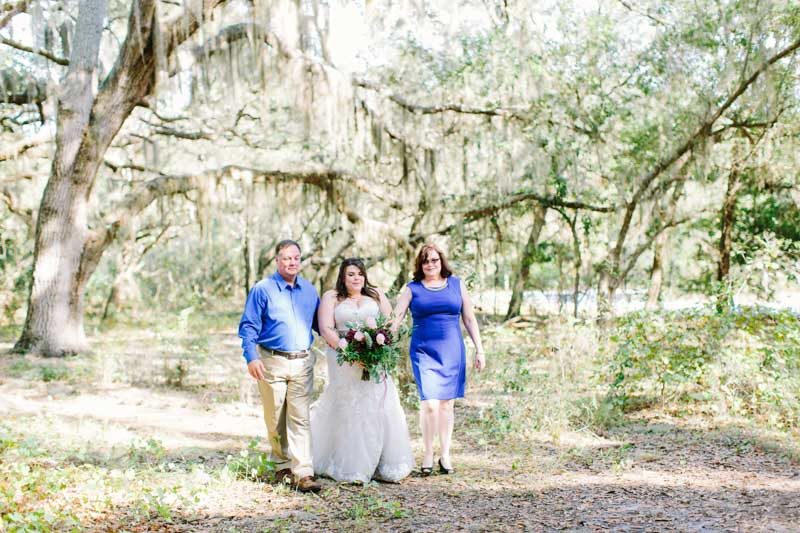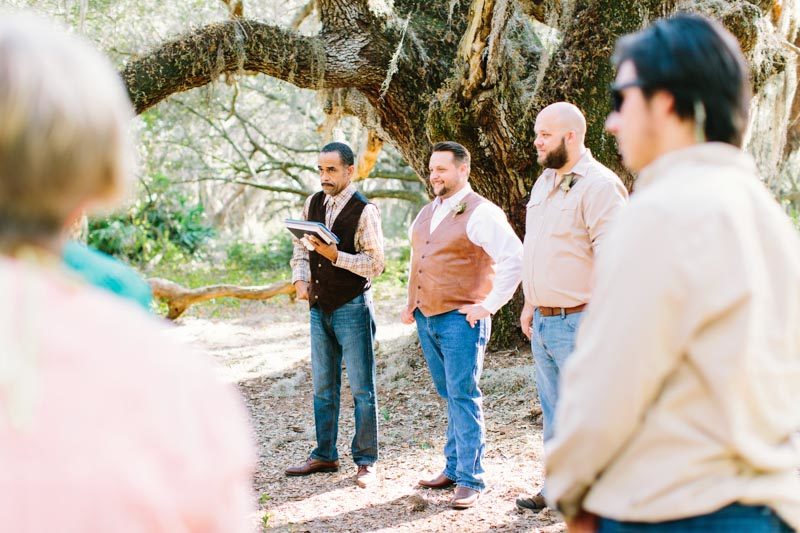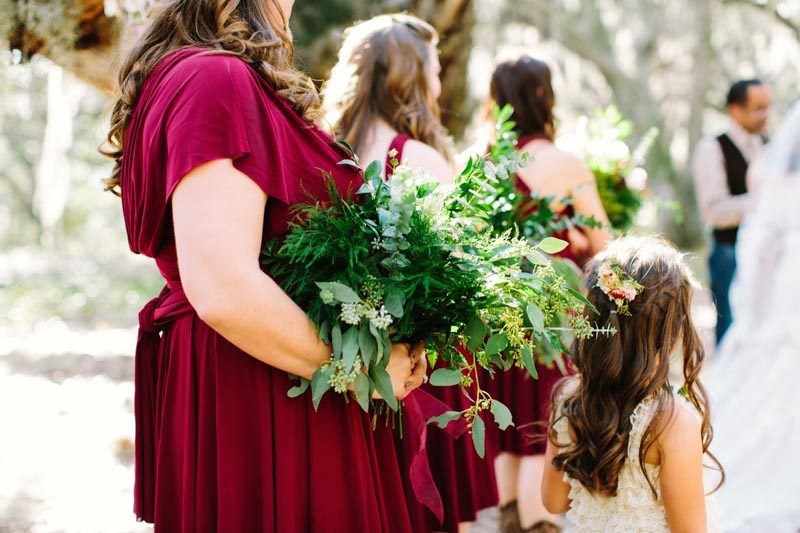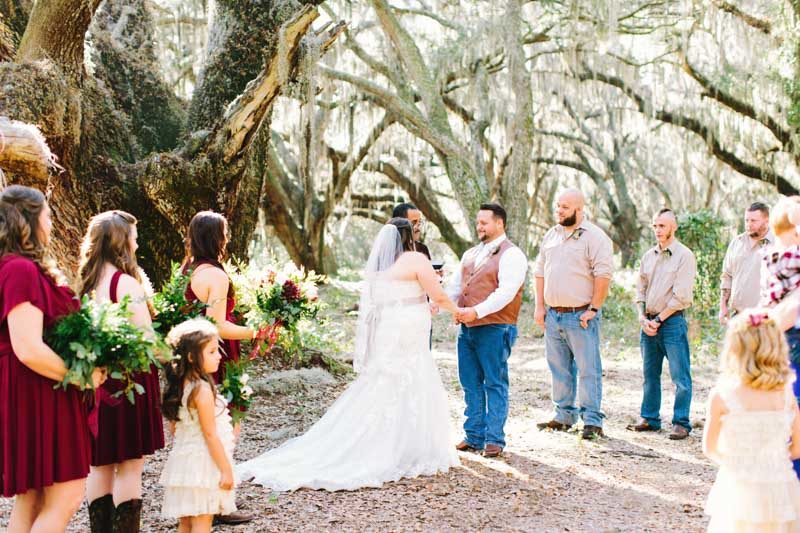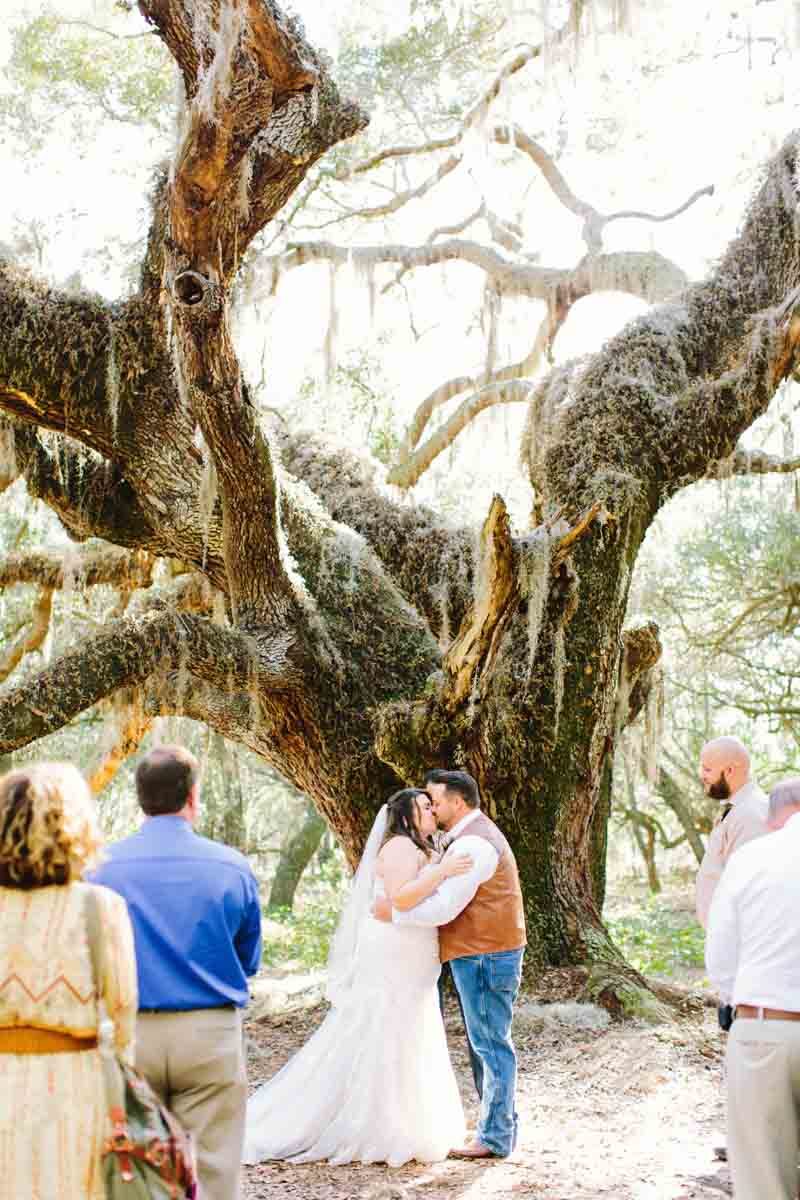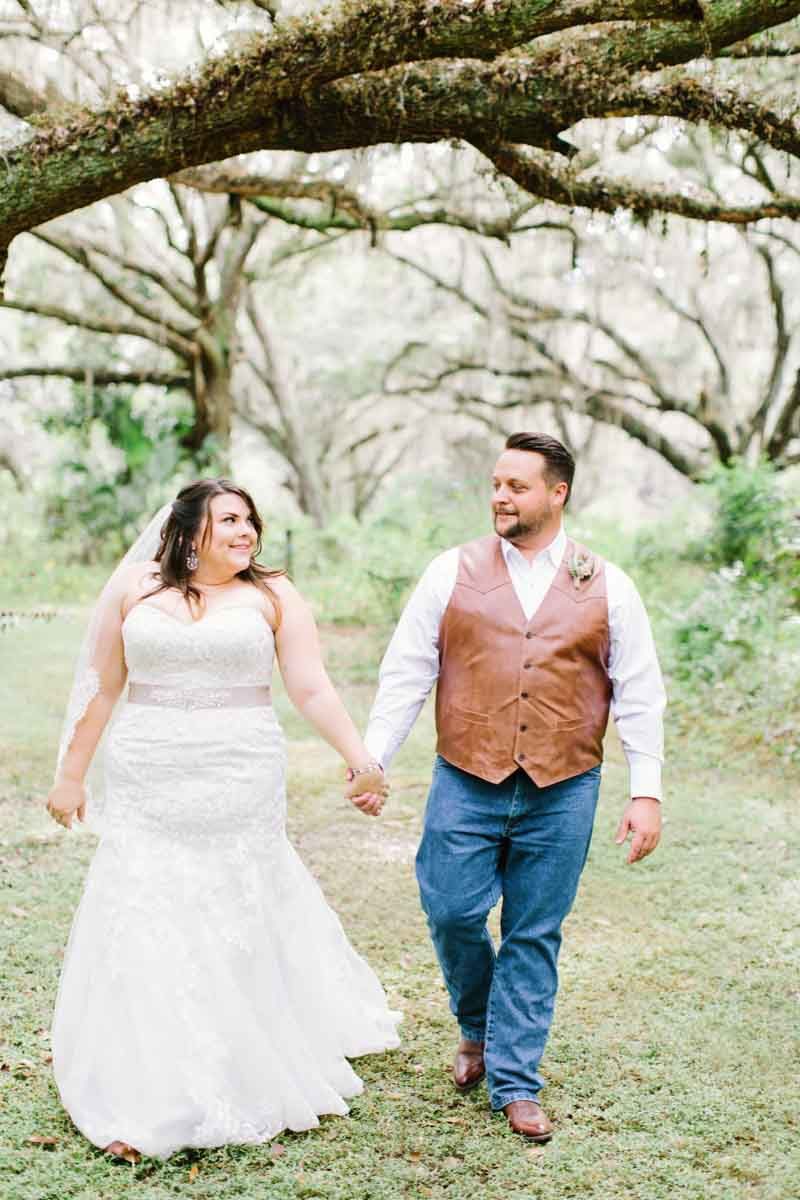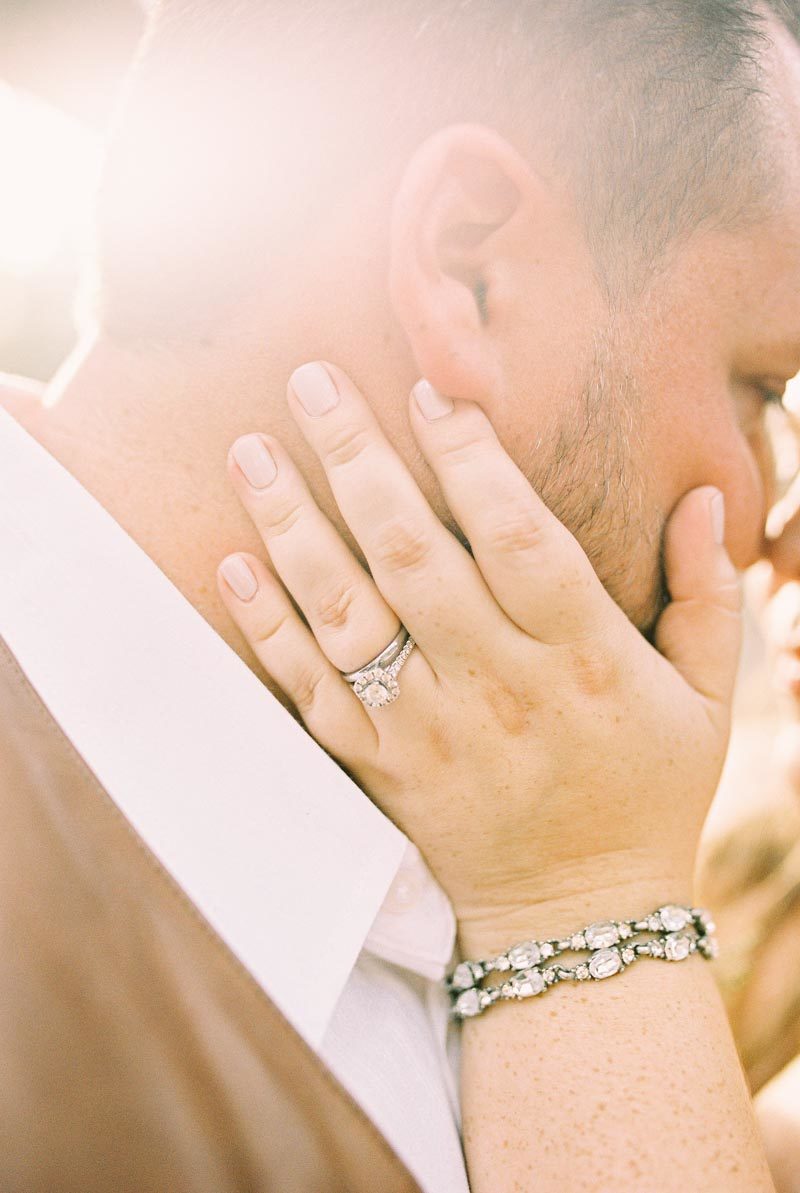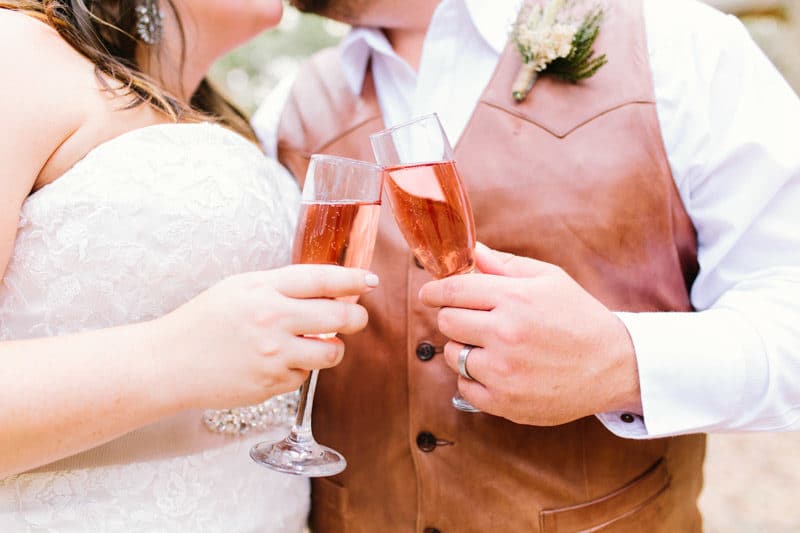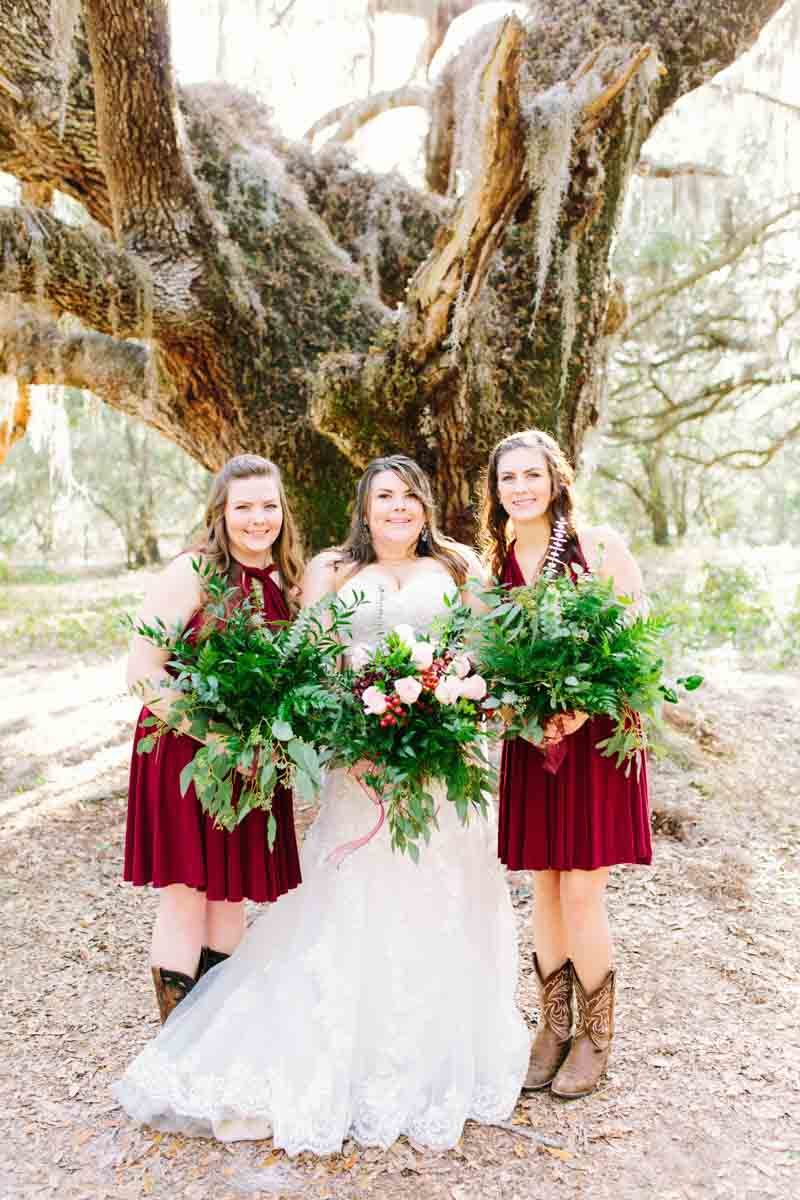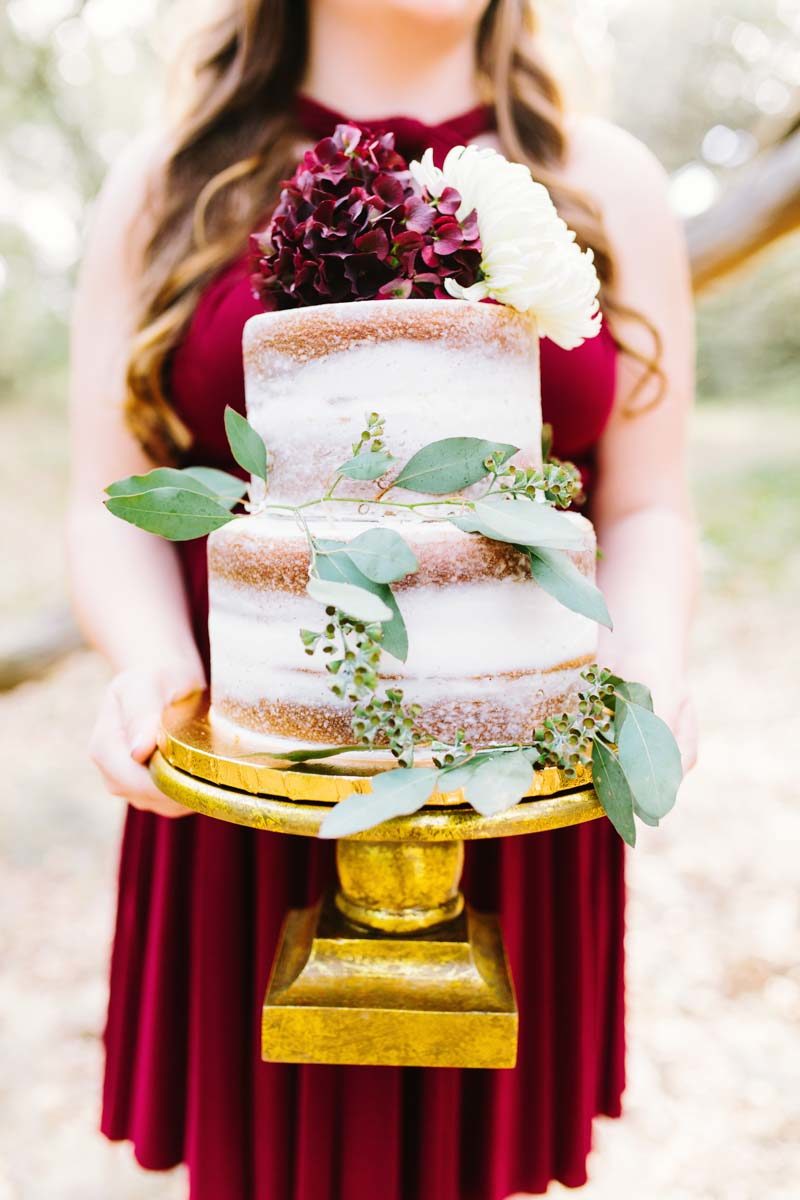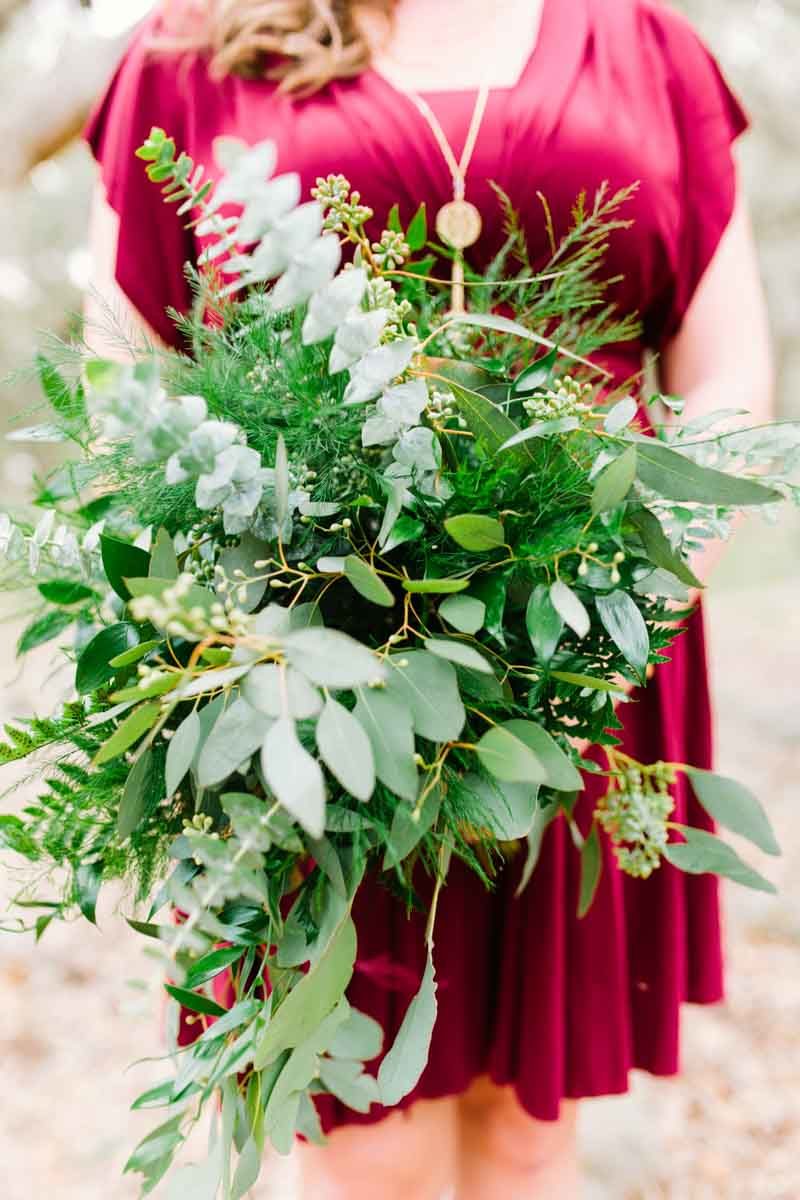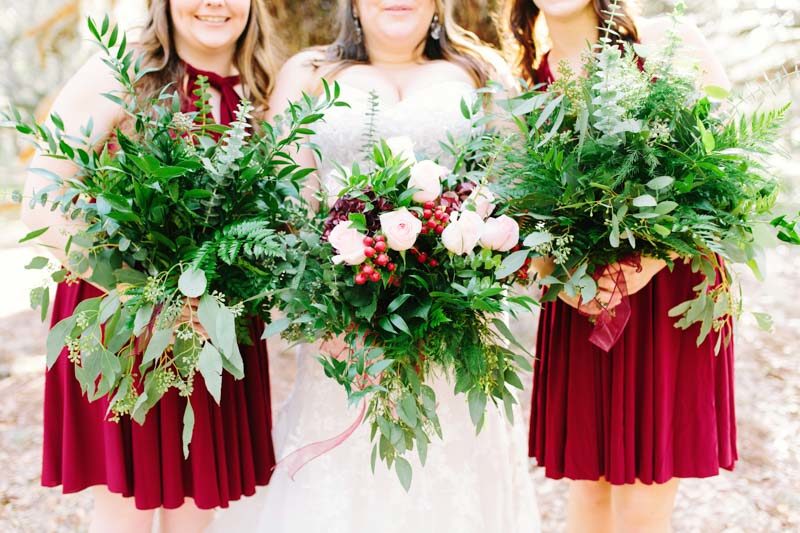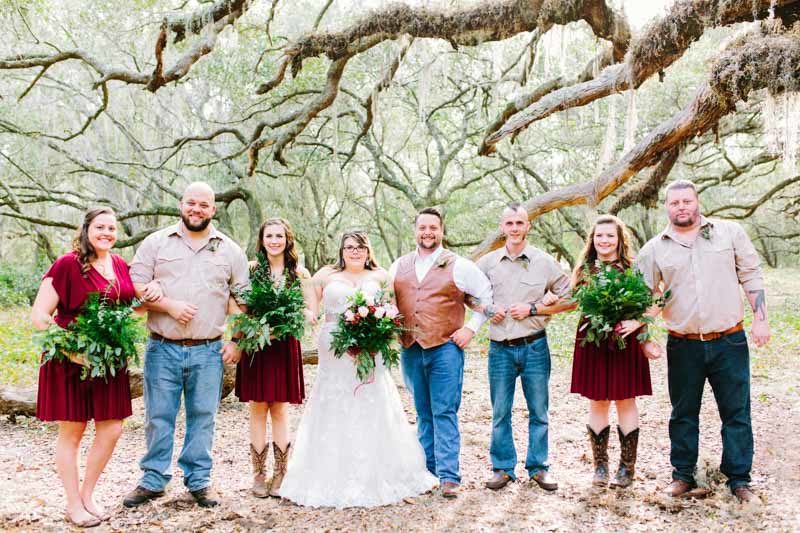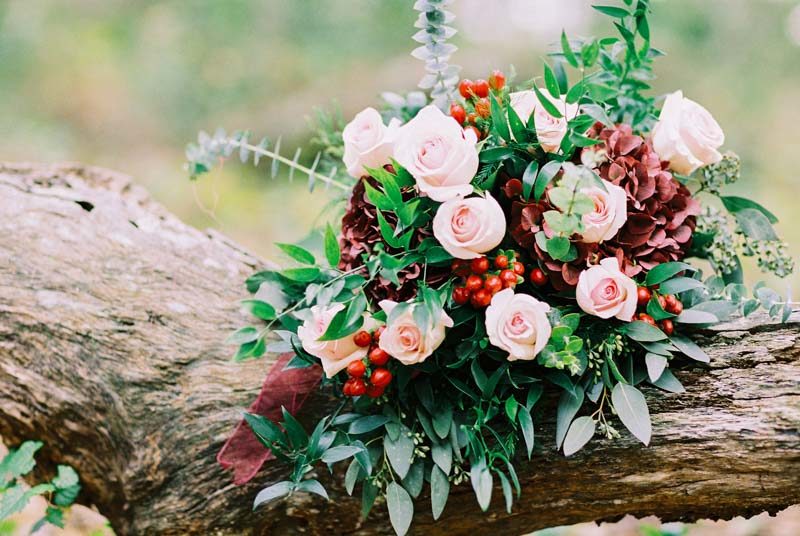 SaveSave